It's been raining here for days and humid due to the high temps on top of it. This is NOT a great combination when paired with our dog and my kids' running shoes and soccer equipment. Our entry way is not smelling the best these days. I've tried many different products to help the air smell fresher but they seem to just mask the bad odors and not actually eliminate them. But this All Natural Homemade Air Freshener actually absorbs the unpleasant odors and replaces them with your favorite scents!
You won't find any of the yucky chemicals that are in store bought air fresheners with this homemade version. Plus it's so ridiculously easy to make, you'll wonder why you didn't think of it before now (which is exactly what I did!)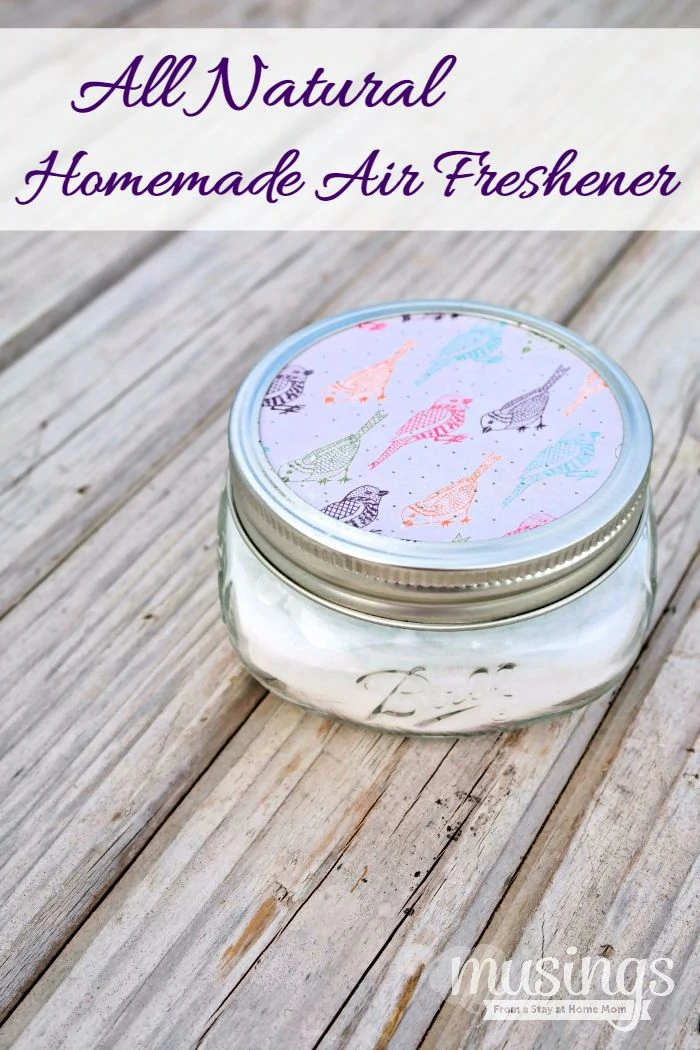 How to Make Your Homemade Air Freshener
Supplies:
(affiliate links)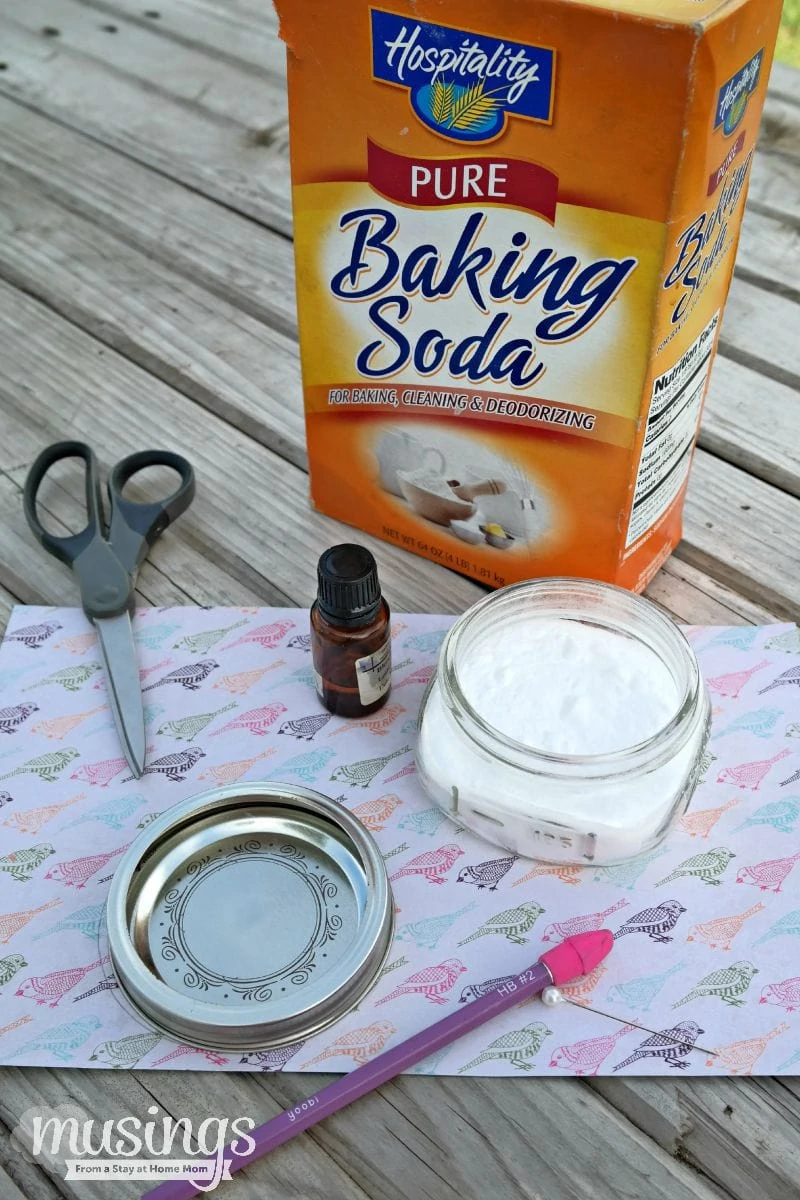 Instructions:
Remove the lid from your jar and trace around the insert onto your paper. Cut the circle out and set aside. It should fit perfectly on top of your jar with the lid ring holding it in place.
Fill the jar with approximately 1/2 cup of baking soda.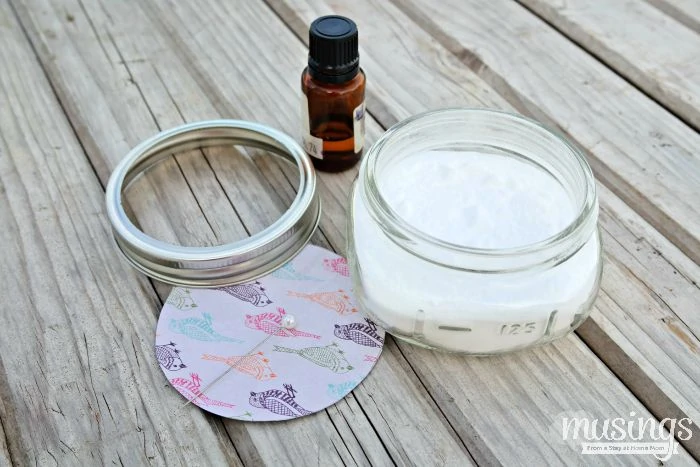 Add 5-10 drops of your favorite essential oil to the baking soda.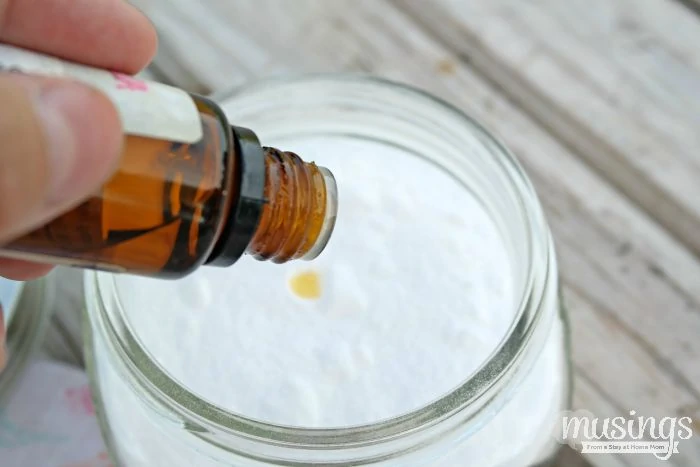 Place the paper on your jar and screw the lid ring in place. Do not use the metal insert from the jar.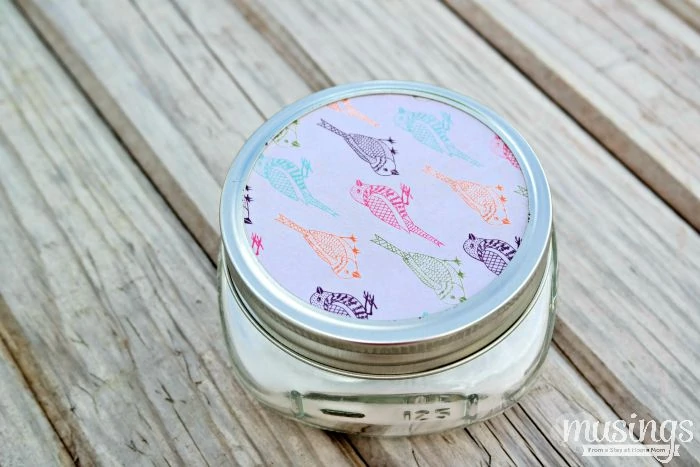 Shake the jar gently to mix the oil and baking soda.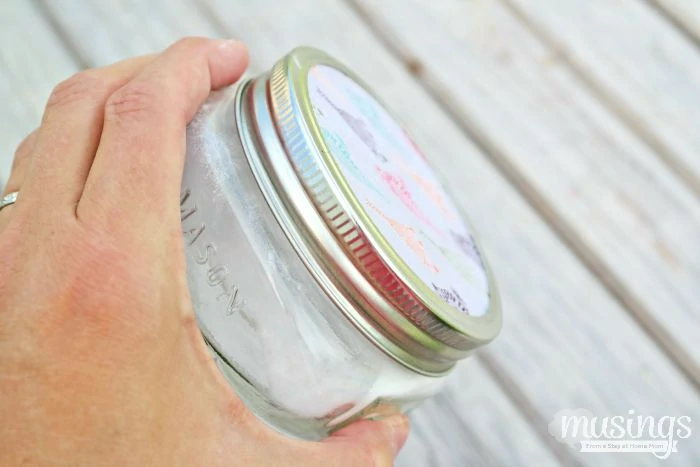 Use a needle or small trim nail to poke holes in the paper so the scent can fill the room and the baking soda can absorb the not so pleasant smells.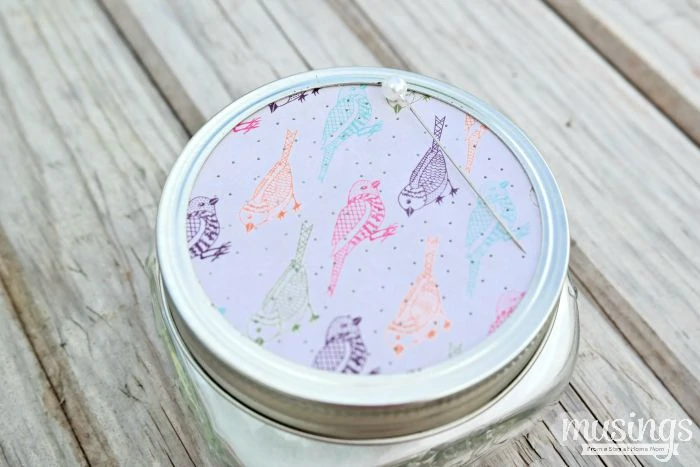 This little homemade air freshener is perfect for any room. It's small enough to go most anywhere and the paper allows you to customize for any decor or holiday. I'll be making one for each of our closets, the laundry room, bathrooms, and bedrooms in everyone's favorite scents.
These All Natural Homemade Air Fresheners are a great teacher gift as well. Whether you want to give one to your child's teacher now as the school year just starts or save the idea for the holidays that are just around the corner, it could be a great addition to the classroom.