Today's recipe is supposed to be for the kids. It's an easy no-bake cookie recipe with just a few simple ingredients.
It's a No-Bake CHOCOLATE PEANUT BUTTER Cookie recipe to be exact. Did you catch that? Chocolate and peanut butter.
And um, no baking required.
Can I tell you a secret? Forget the kids, this is one of my favorite cookie recipes!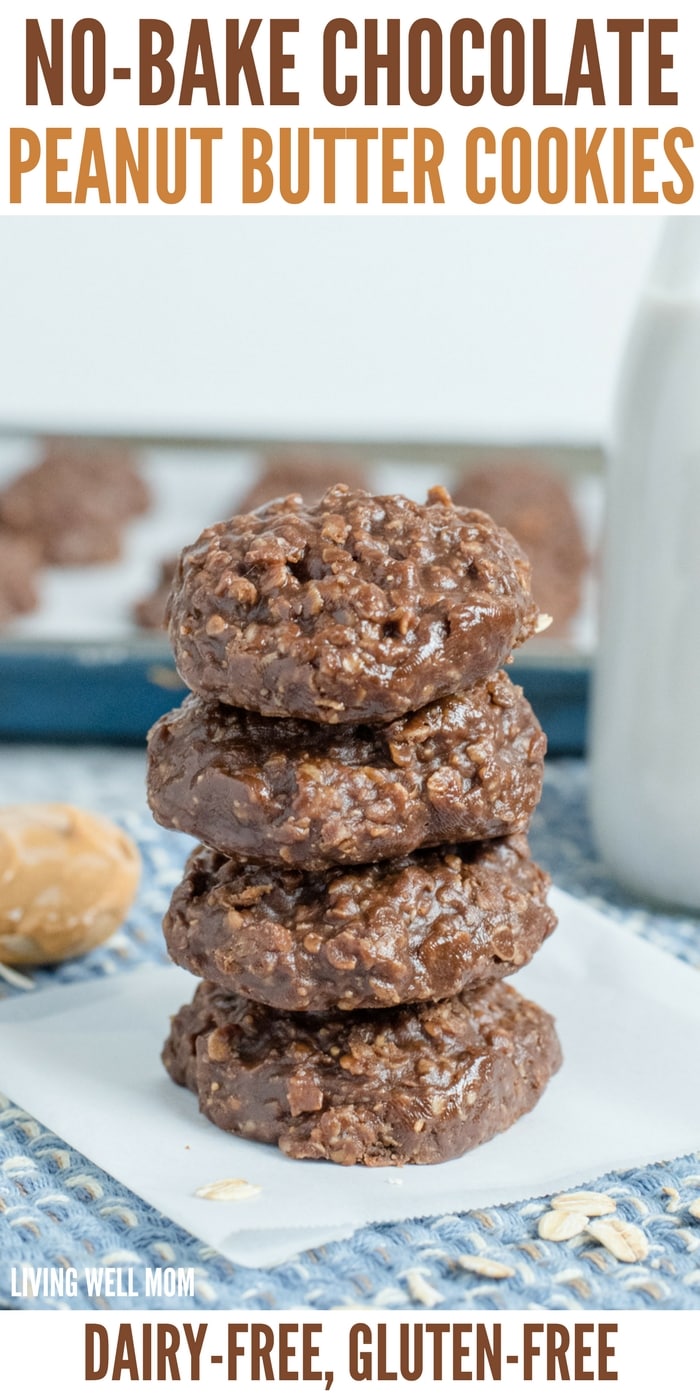 But we can pretend this one is for the kids, and of course, we have to help "taste-test" right?
These No-Bake Chocolate Peanut Butter Cookies require just 5 minutes of prep time and then you pop them in the fridge for 20-30 minutes of chill time. Boom, they're ready!
Seriously, these No-Bake Chocolate Peanut Butter Cookies are SO good.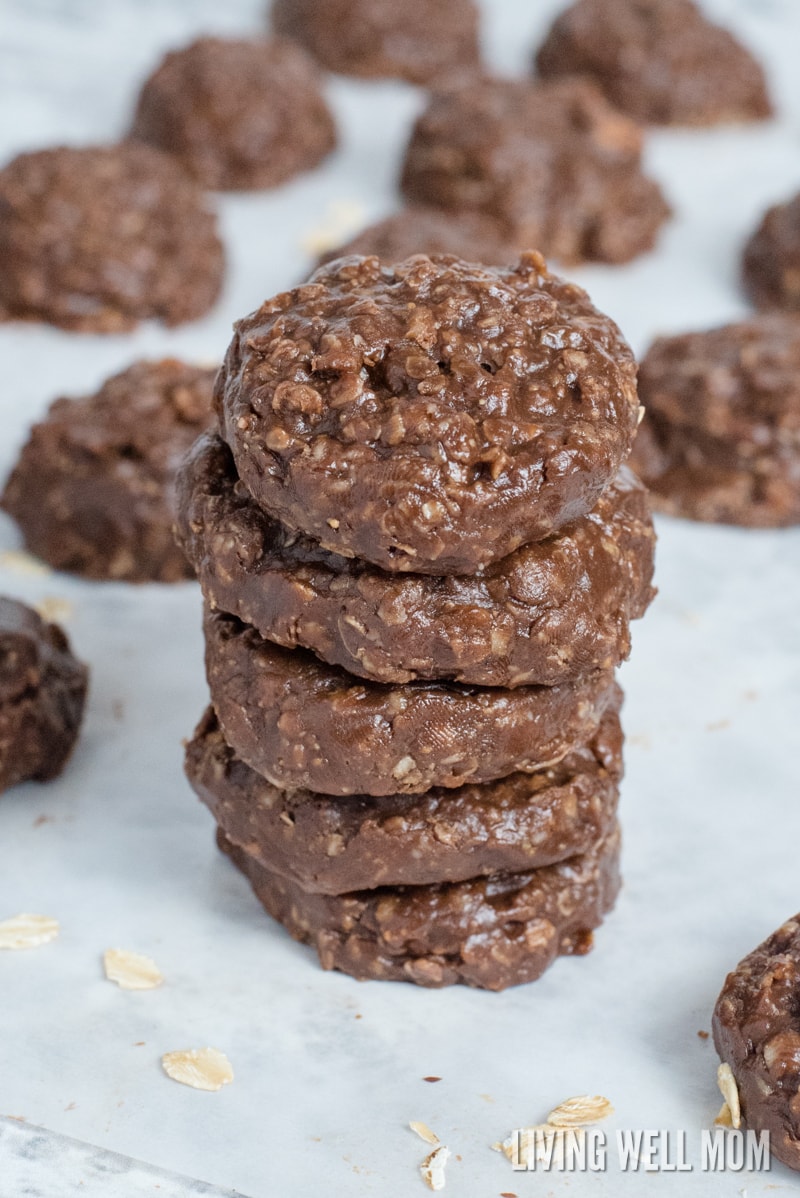 I always have at least two. Just make these cookies and you'll see just how addicting they are, which can be a good thing or a bad thing depending on how you look at it.
If you have pretty good self-control around chocolate and peanut butter, then you're golden. Enjoy these no-bake gluten-free cookies to your heart's content.
But if you have a hard time resisting "just one more", maybe just make this recipe once in a while. Or leave them out for the kids to dig in so you don't end up eating the whole batch like I have. (Did I just admit that?)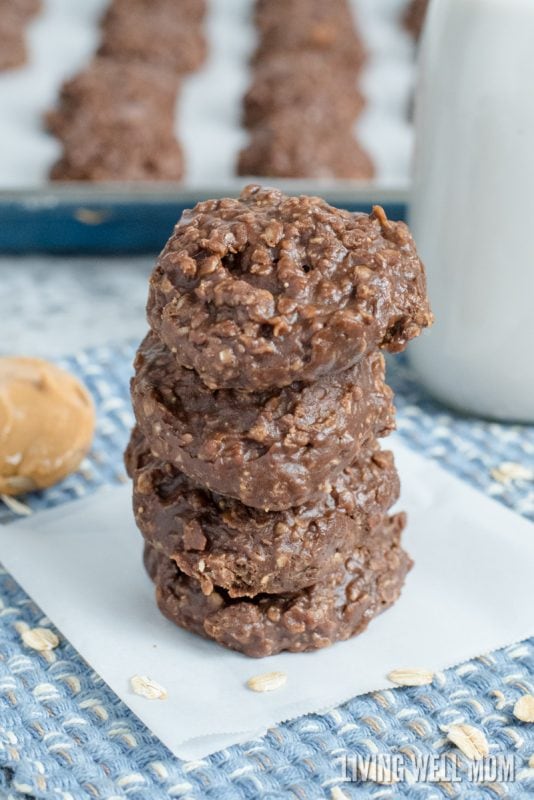 I used to make a similar no-bake chocolate and peanut butter cookie recipe when I was a kid. I think I must have been around 10 years old when I started making them. (I always loved baking as a kid!)
The old recipe called for ingredients I don't use anymore, like margarine. If you do use margarine, try substituting butter for a change. It may cost a little more, but it's much better for you AND adds so much more flavor!
Or if you're dairy-free, many recipes can use coconut oil or a dairy-free, soy-free butter substitute found near the butter in your grocery store. (
I don't know what jogged my memory but about a month ago, I remembered those tasty cookies and decided to create my own version. Since most of my kids need to avoid dairy, I created this as a dairy-free recipe and of course, these cookies are gluten-free too.
This recipe is flour-free, making it naturally gluten-free. If you need to, use gluten-free oats and you're good to go.
In other words, if you're don't typically follow a gluten-free diet, you won't miss it here.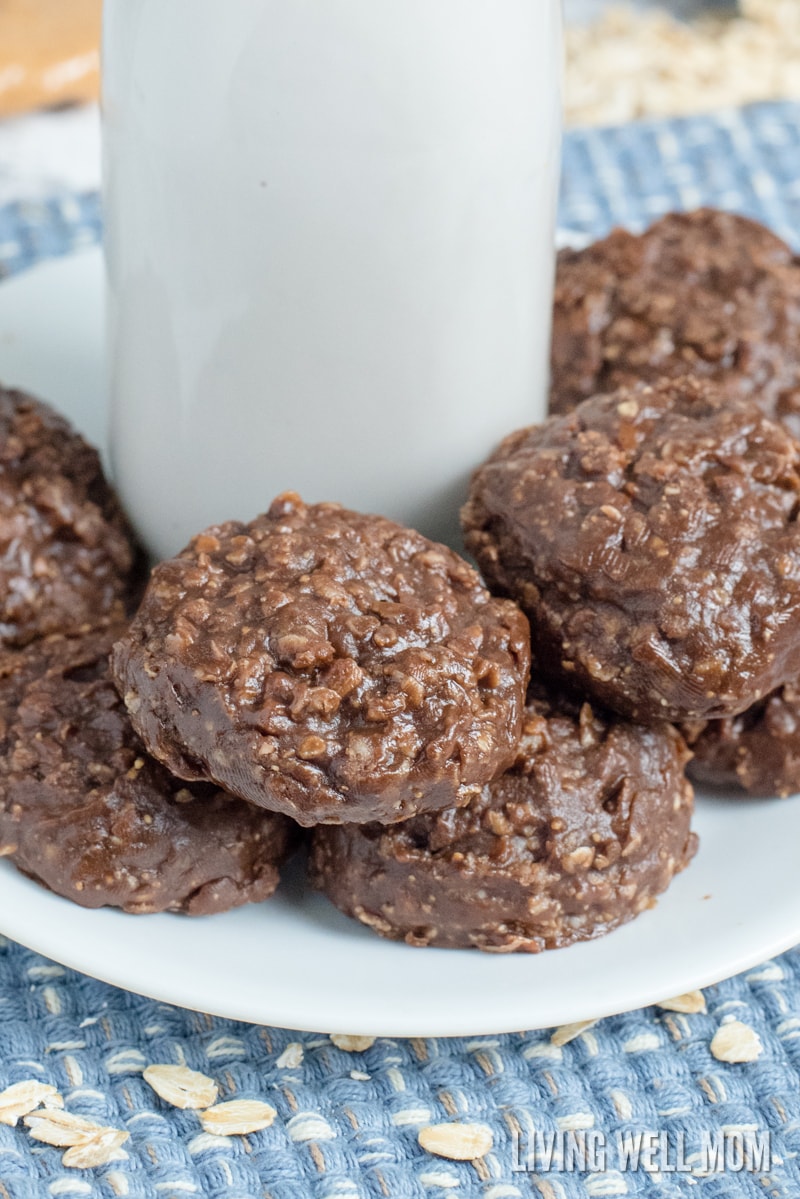 How to Make No-Bake Chocolate Peanut Butter Cookies:
The ingredients are simple and you probably already have them in your kitchen:
coconut oil, coconut sugar, unsweetened cocoa powder, almond milk (or any dairy-free milk), peanut butter, vanilla extract, and gluten-free quick-cooking oats!
Melt 2/3 cup of coconut oil in a large saucepan over low-medium heat.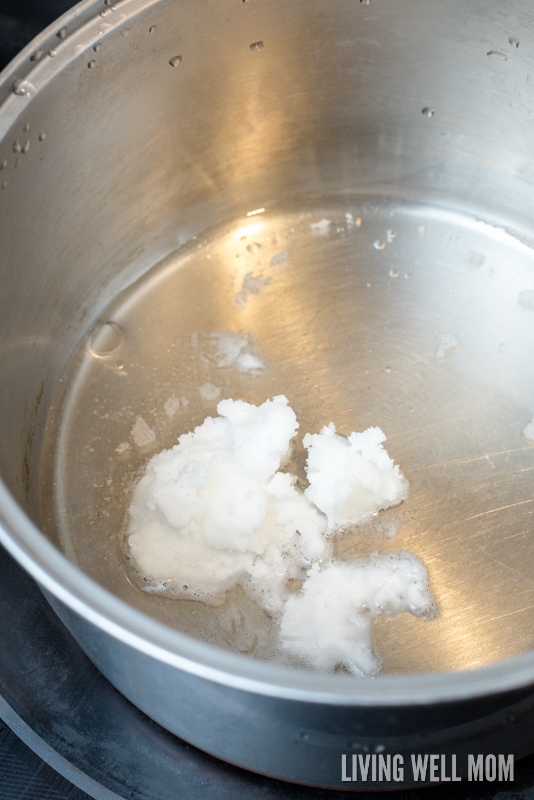 Add 1 cup coconut sugar, 1/4 cup cocoa powder, and 1/4 cup almond milk…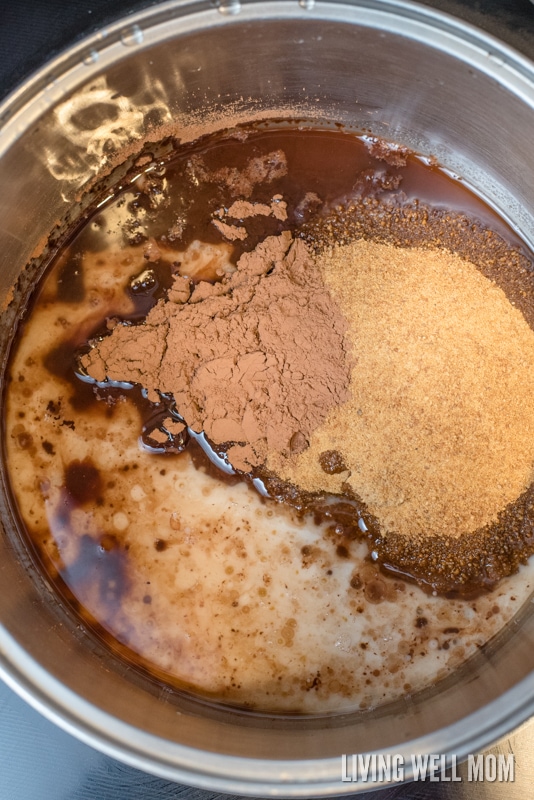 …Stir well and increase the heat to medium-high.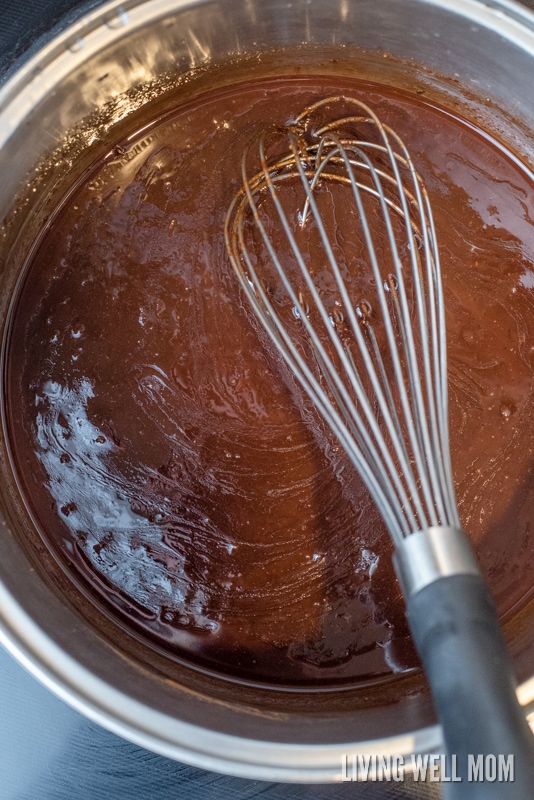 Stir occasionally as the mixture heats to a boil. Once it begins to boil, stir constantly for 1 minute.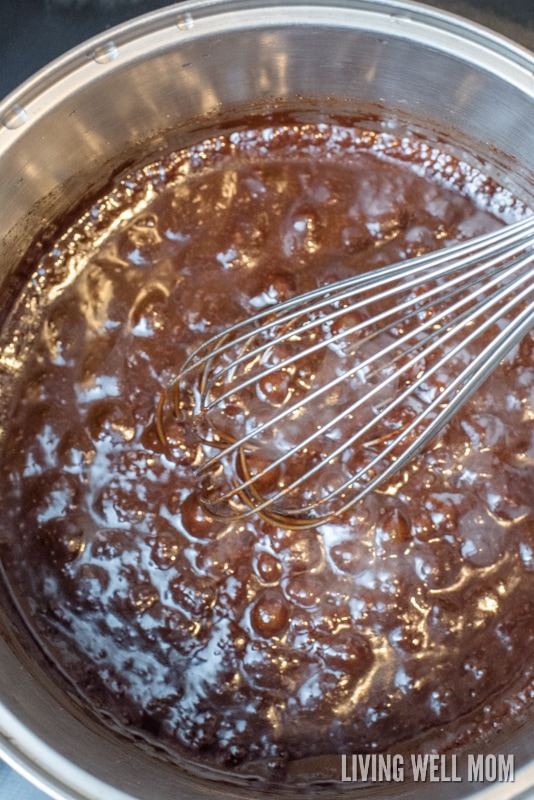 Remove your saucepan from the heat and stir in 1 cup peanut butter and 1 Tablespoon vanilla extract.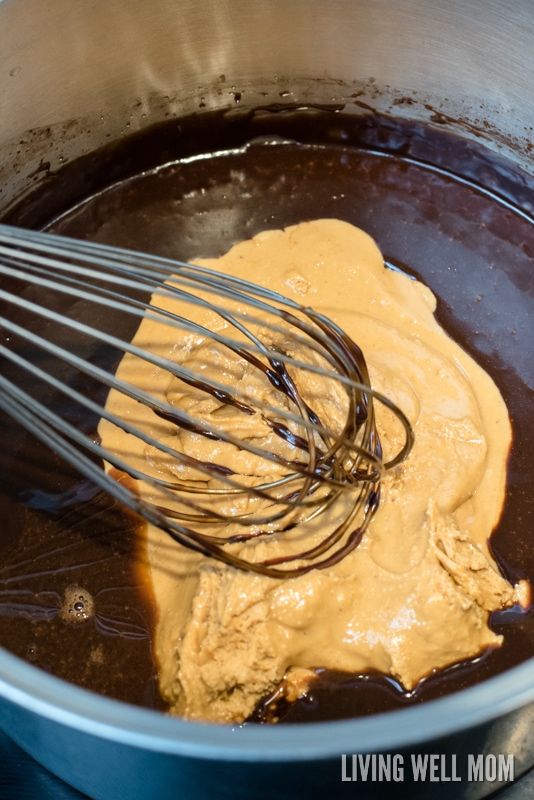 Stir in 2 cups of gluten-free quick-cooking oats.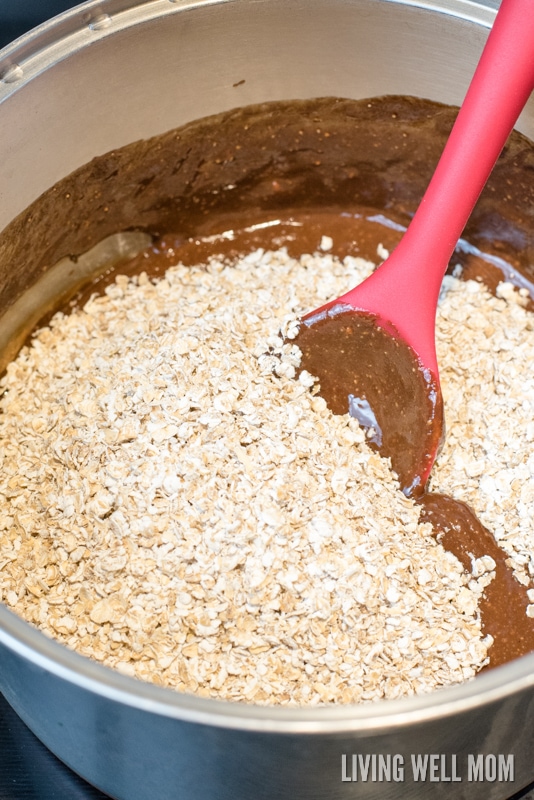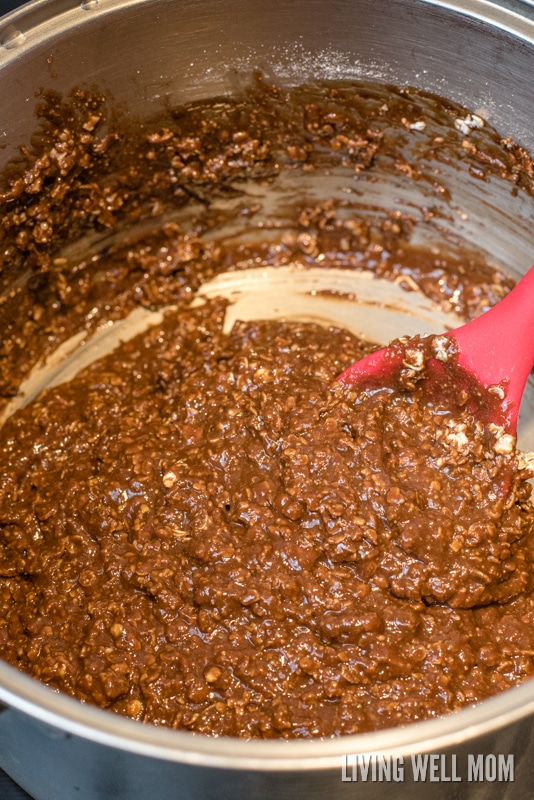 Use a spoon or cookie scoop
to scoop onto a parchment-paper-lined baking sheet.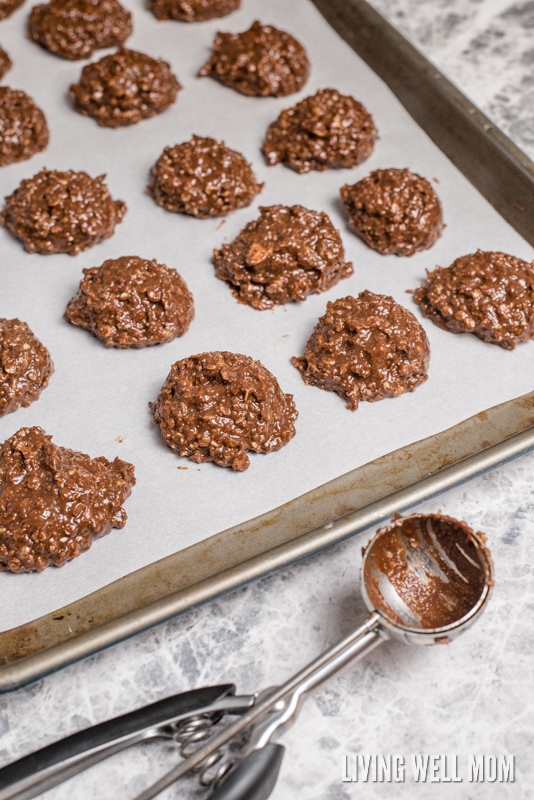 You don't have to space these cookies very far apart because there's no baking here (which would normally end up with the cookies spreading out further.) They might spread out a tiny bit as they settle but that's it. So feel free to cram more cookies than usual onto your baking sheet.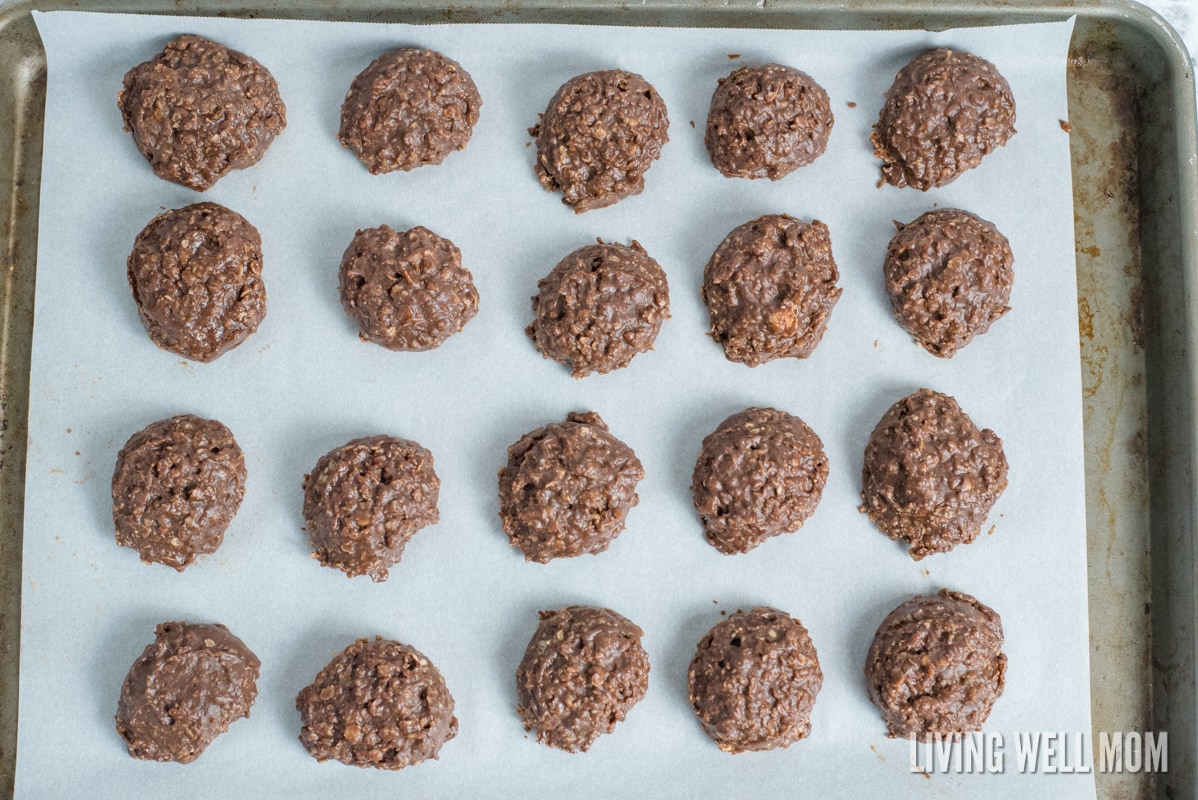 Chill in the refrigerator for 20-30 minutes or even overnight.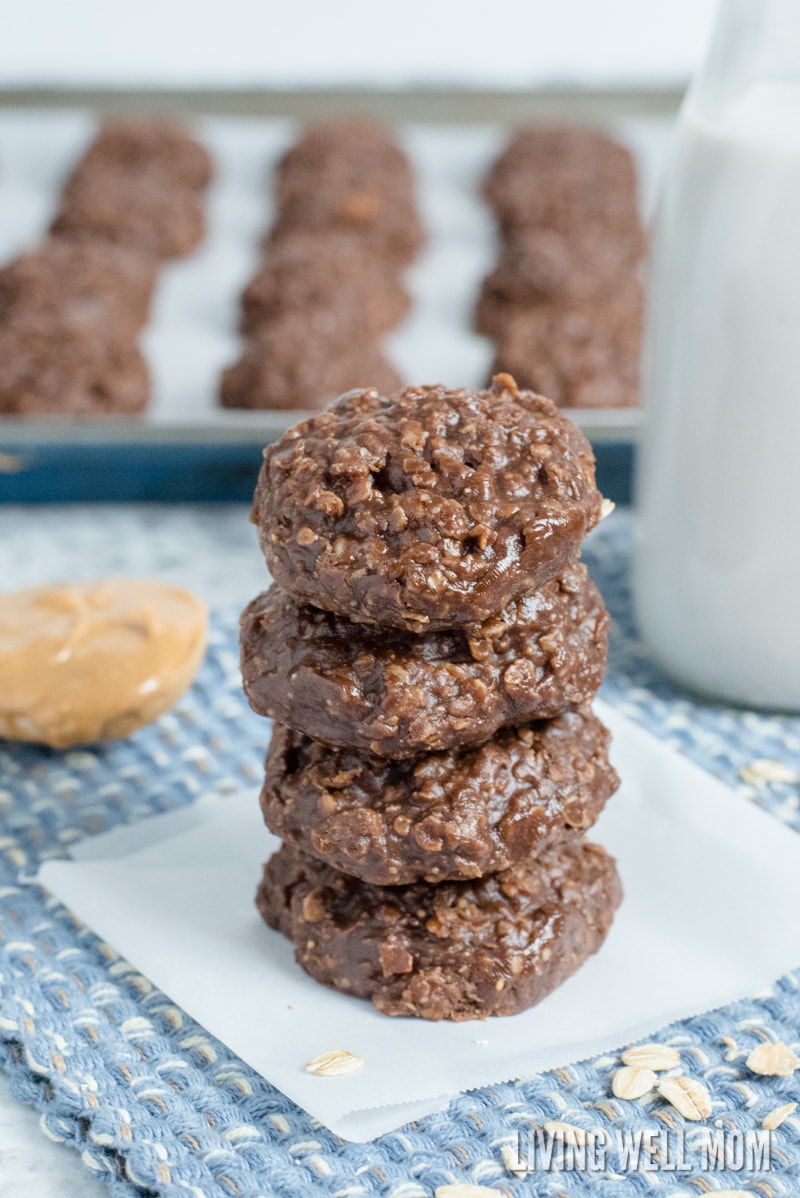 Watch kids and adults alike gobble up your tasty No-Bake Chocolate Peanut Butter Cookies!
You'll want to store these yummy dairy-free cookies in your refrigerator as the coconut oil is prone to melting and making a mess, particularly in hot summer weather. Just a head's up.
Print
Dairy-Free No-Bake Chocolate Peanut Butter Cookies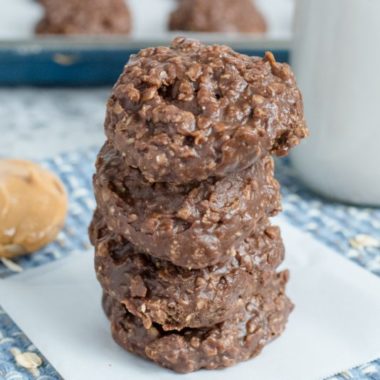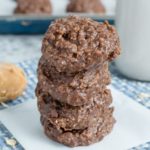 This easy dairy-free, gluten-free recipe is so delicious, kids and adults alike will gobble up these cookies!
Author:
Cook Time:

5 mins

Total Time:

5 mins

Yield:

15

-

18

cookies

1

x
Instructions
Melt the coconut oil in a large saucepan over low-medium heat.
Add the coconut sugar, cocoa powder, and almond milk.
Increase the heat to medium-high and bring to a rolling boil, stirring frequently. When the mixture is boiling, stir constantly for 1 minute.
Remove from heat and whisk in the peanut butter and vanilla extract. Stir in the oats.
Using a cookie scoop or spoon, drop onto a parchment paper lined cookie sheet and refrigerate for 30-60 minutes or overnight.
Keep refrigerated until you're ready to enjoy them.
Notes
Store these cookies in the refrigerator. They will last for up to 2 weeks.
Copyright © Living Well Mom. All content and images are copyright protected. Please do not use my images without prior permission. If you would like to republish this recipe, please re-write the recipe in your own words. Alternatively, you may link back to this post for the recipe.