Story Land, in Glen, New Hampshire, is one of our favorite places to visit as a family. We've gone every summer since Emily was a baby and it's become a family tradition.
The folks at Story Land sent me tickets this year so I could share with you, which was a wonderful bonus, considering we would have gone anyways! Tickets are now $29 per person (not cheap, but well worth the cost, considering the full day of fun you'll have.)
My dad came up for a visit recently, so we went with him.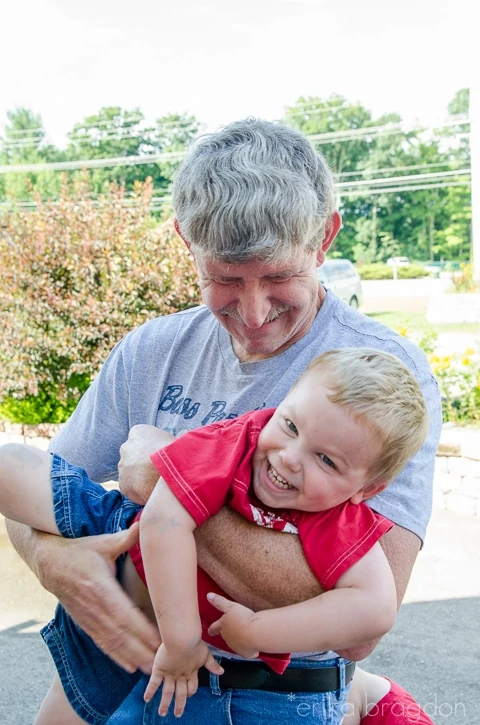 We always stop and take photos at the photo frame near the entrance. Silly faces!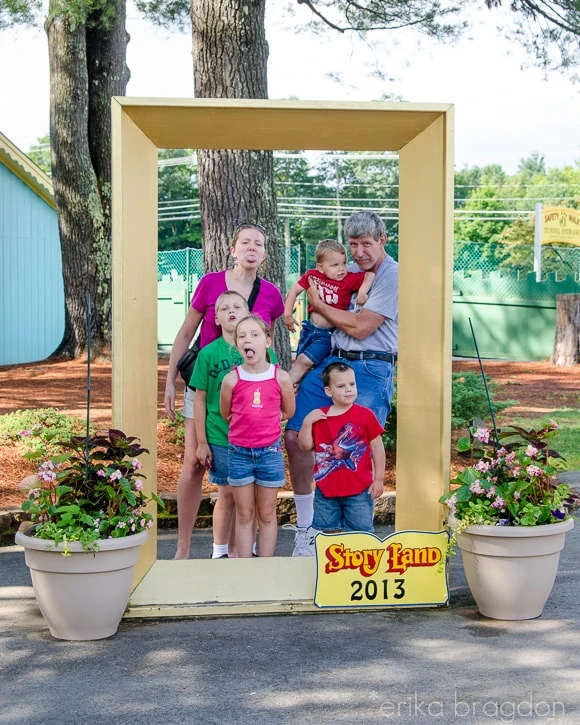 Story Land is geared for toddler through age 12. We're realizing that our 10-year-old, Nathan, is reaching the end of the line for appreciating the Story Land rides, but thankfully he was still quite content to enjoy the day as a family. Because that's really the best part of Story Land – spending time together as a family and watching the sparkle in your kids' eyes.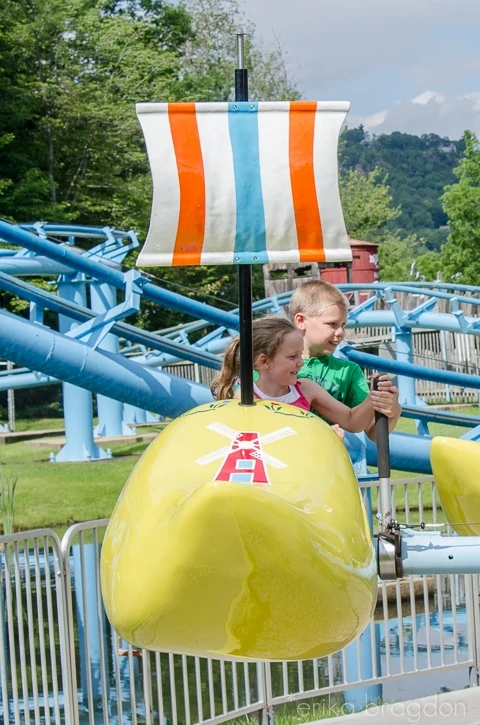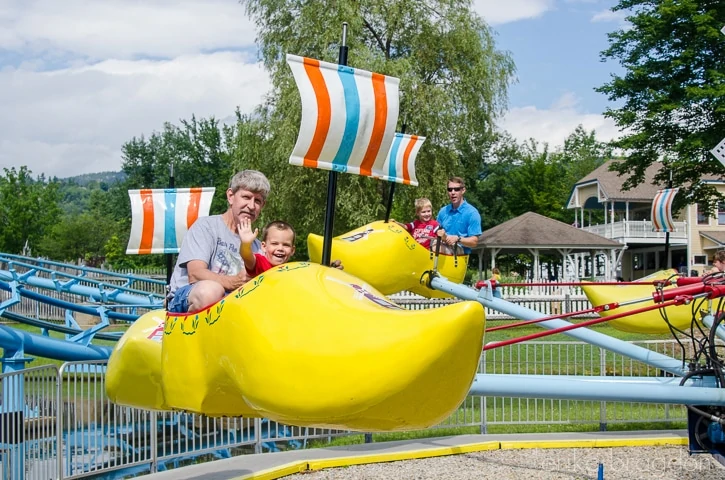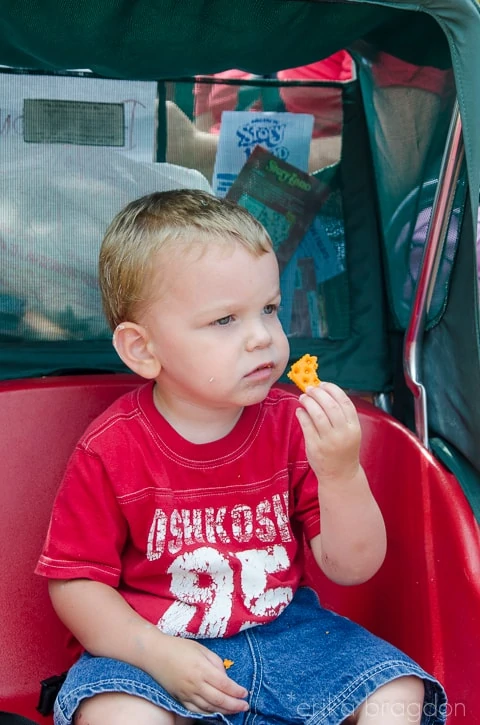 The kids appreciate the mist tents for a hot day. Thankfully, it wasn't too hot on the day we went.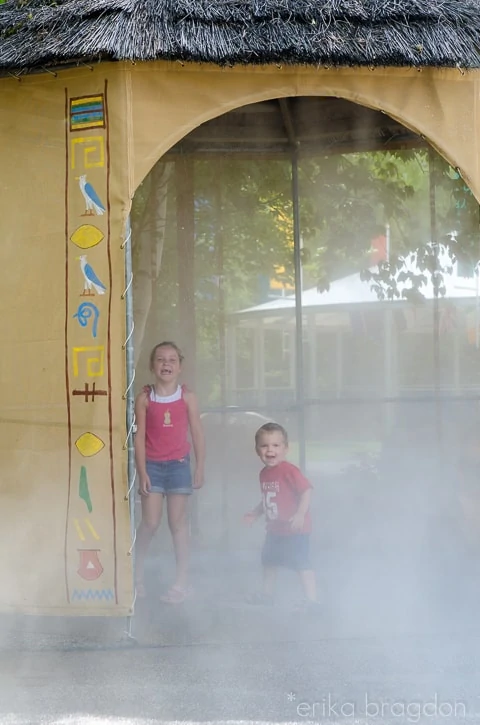 There's so many rides – the Flying Fish…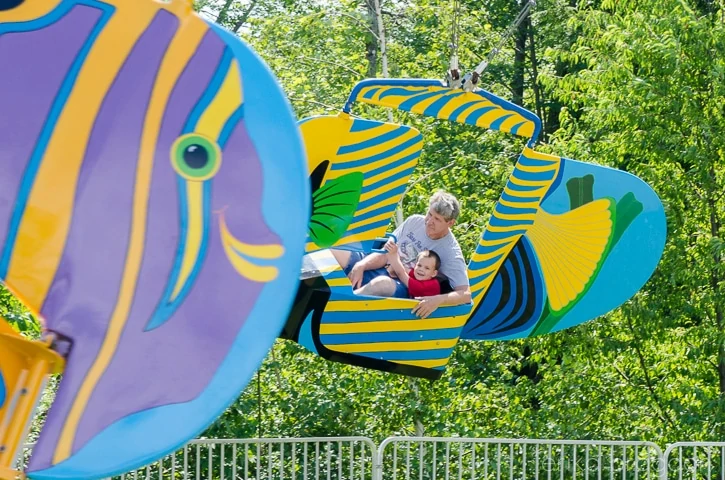 Farm Tractors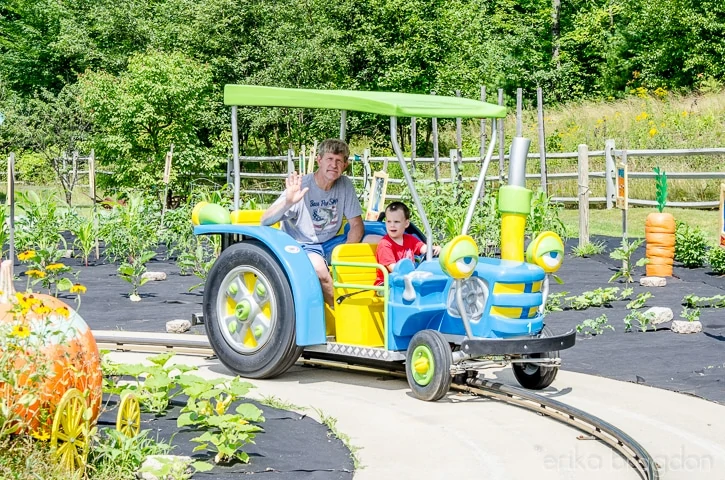 And a small new attraction – Dig-M-Deeper Work Zone, where kids can dig with a real mini-excavator. My kids all loved this!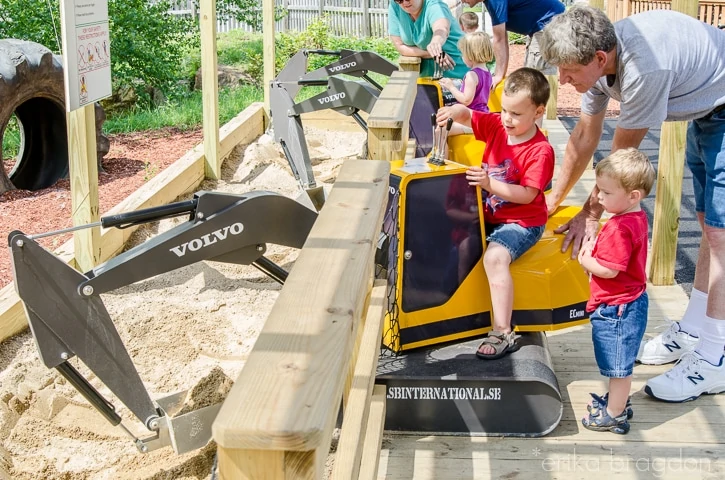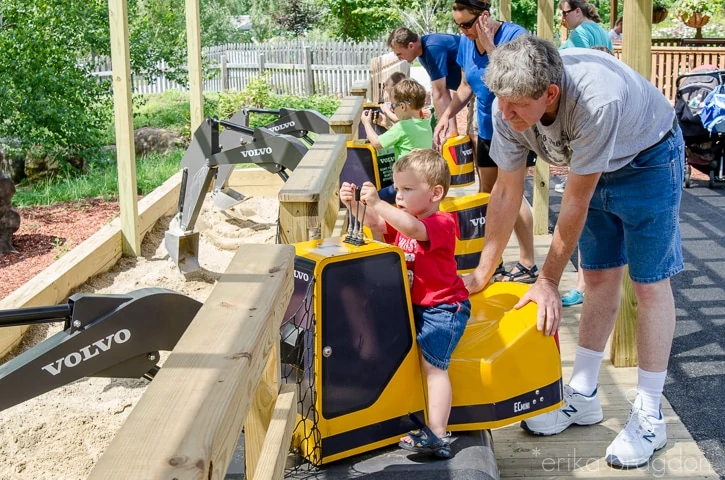 There's lots of food to enjoy at Story Land too. Although, I must say the prices are disappointing. I remember several years ago when Story Land was privately owned and the prices were quite affordable. Now that Story Land has been bought out by one of the big amusement park corporations, prices go up every year. I'd seriously consider packing a cooler for next time.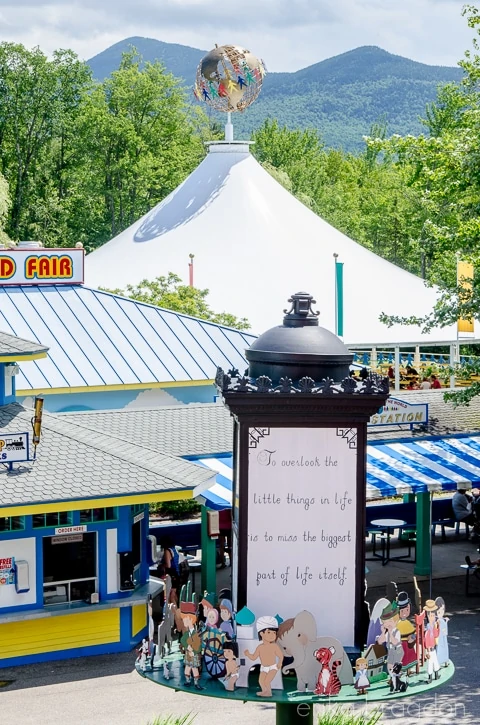 There's lots of little things for kids to enjoy around the park too, like face painting.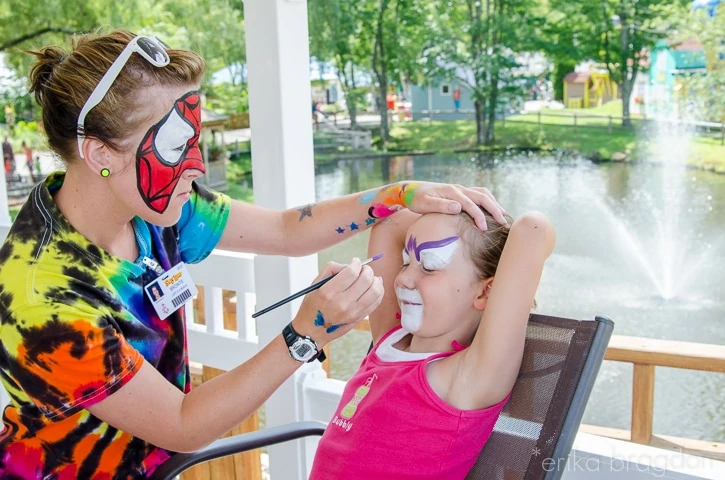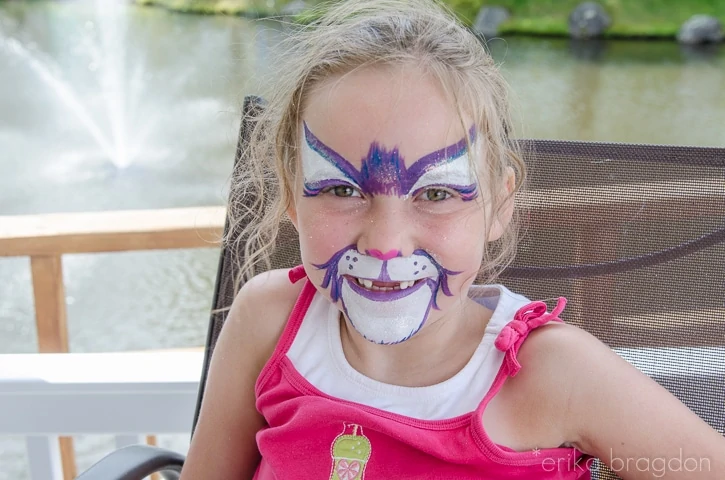 The Loopy Lab is always a must-stop area. The soft spongy balls flying all around alone could keep the kids occupied for hours.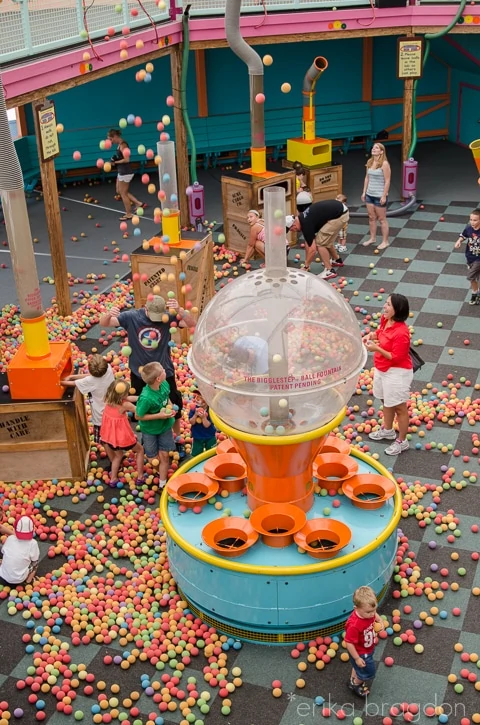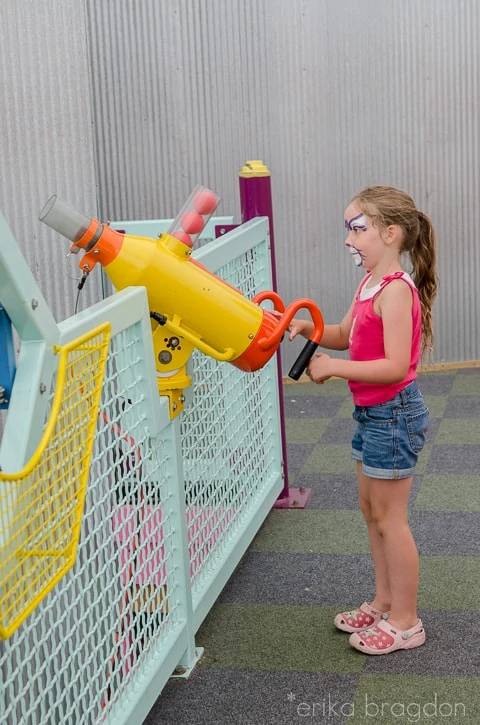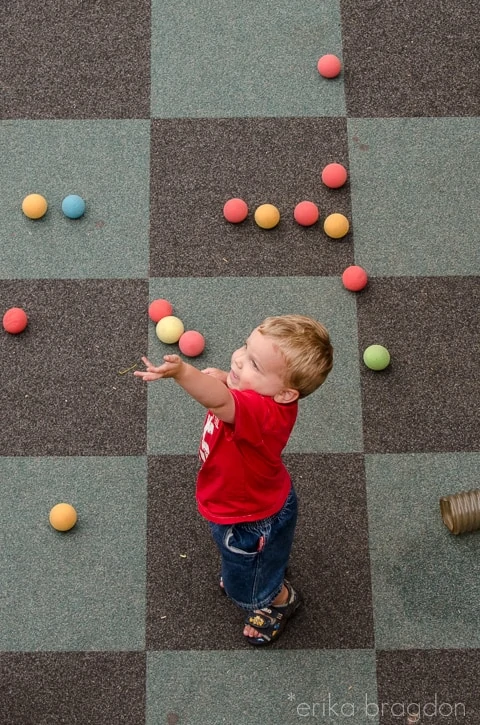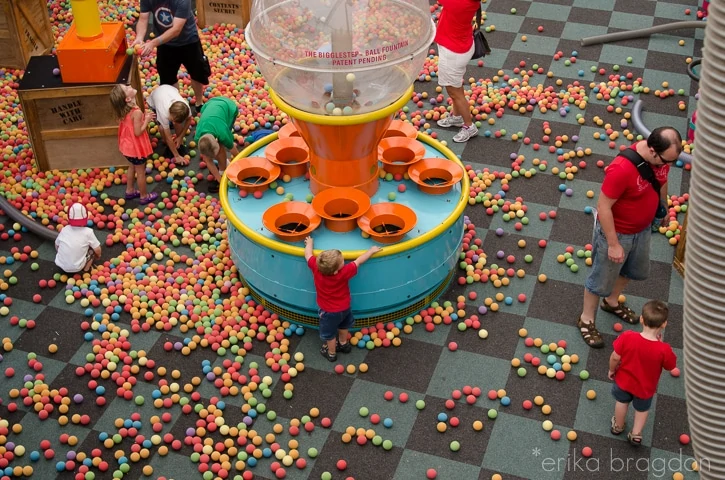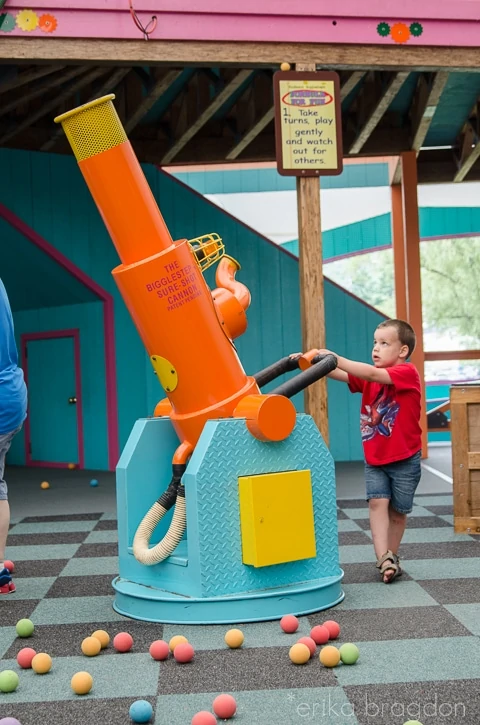 Everyone loves the Huff Puff Railroad, where you can hop on at one of three stops and ride around the park.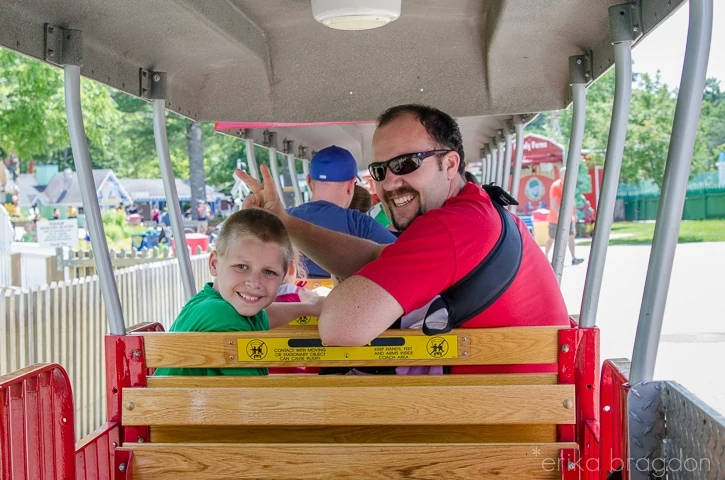 We always stop to see Humpty Dumpty, one of the original and most classic pieces at Story Land.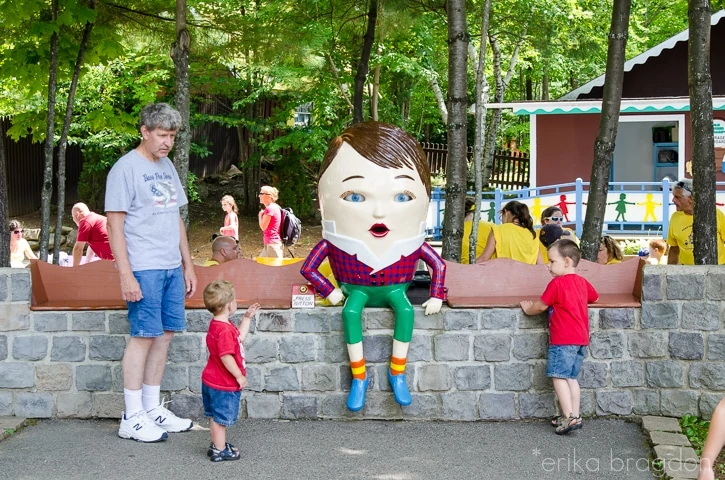 Luke, at age 2.5, was old enough to fully appreciate the tree house play area this year. He ran up and down the stairs and flew down the slide so many times. He did stop to watch Mr Tree talk.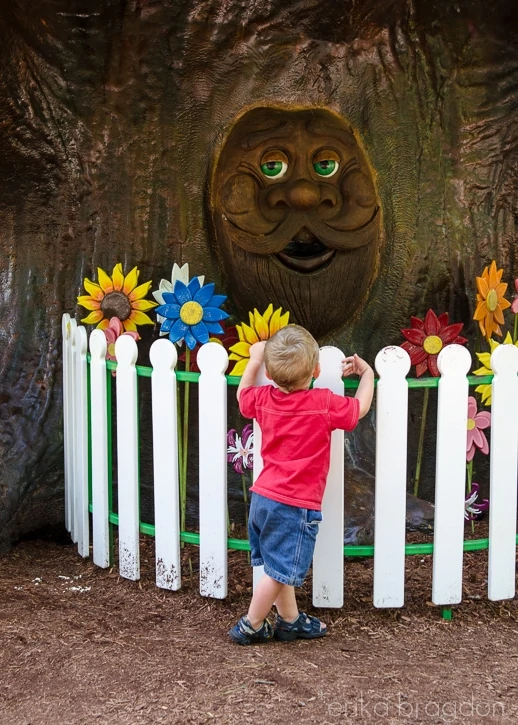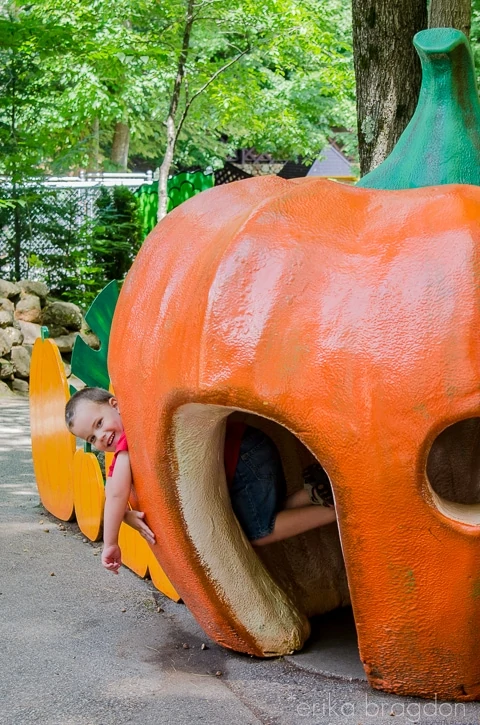 The Antique Carousel is one of my favorites. Although I stayed off this year – I wanted to get pictures of the kids.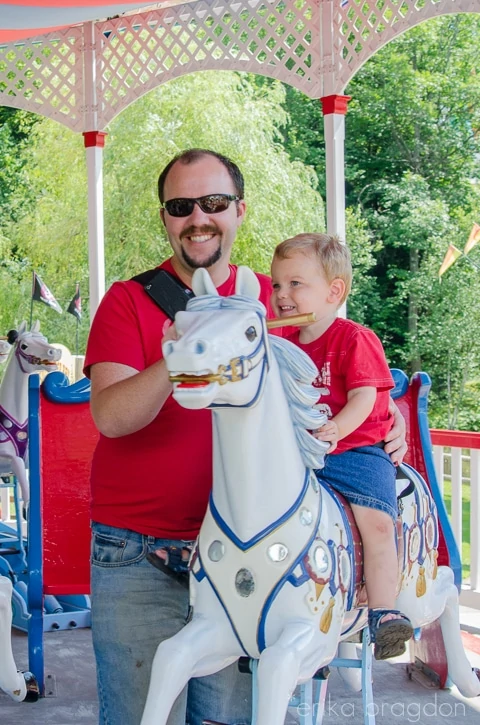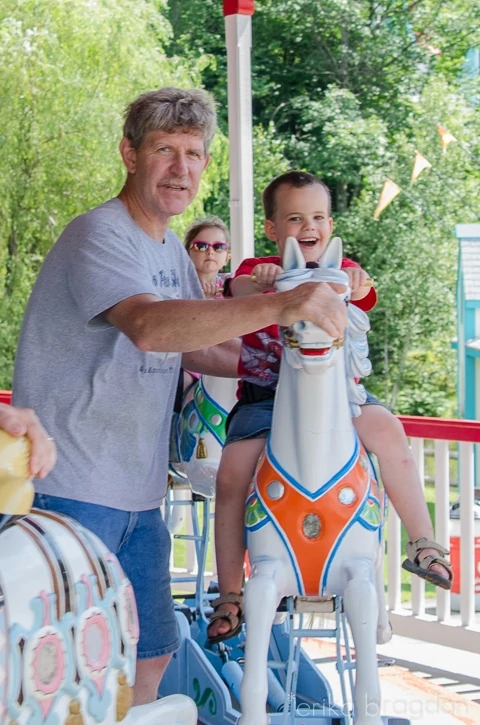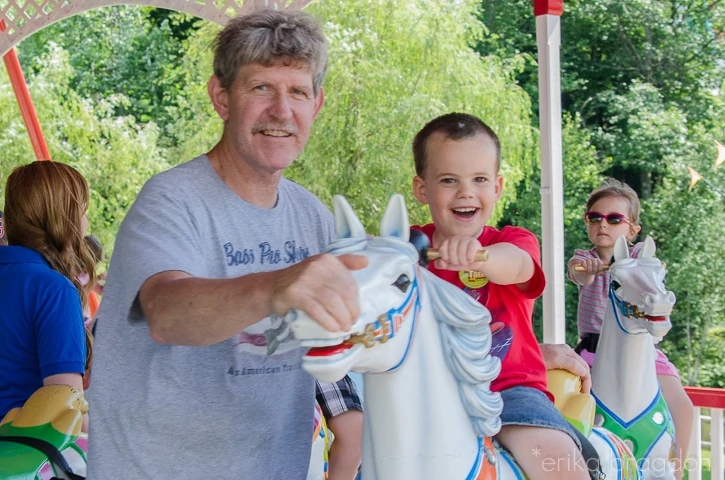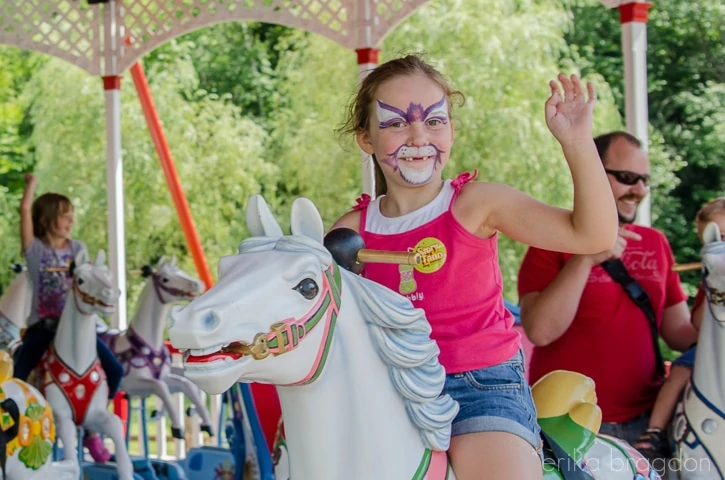 Splash Battle is new from last year. You can ride on the boat and soak people standing around the outskirts with a water gun. The catch? There's water guns for the bystanders to soak you with too! And once you're on the boat, you have no where to go, but get wet! Hence the battle!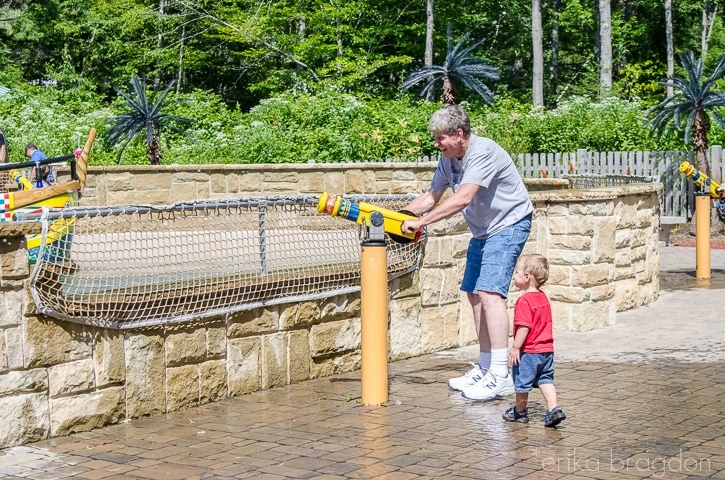 Splash Battle was definitely Nate and my dad's favorite spot at Story Land. I haven't seen those two act like little kids in a long time!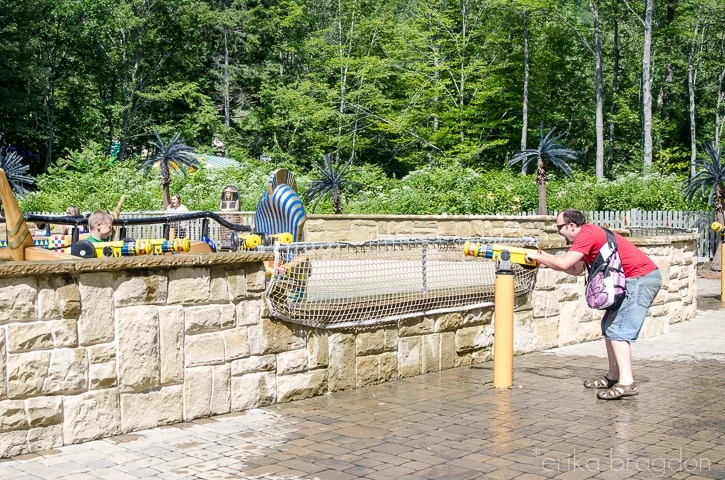 That's one of my favorite parts of Story Land. It's not just for kids – it brings out the kid in adults too!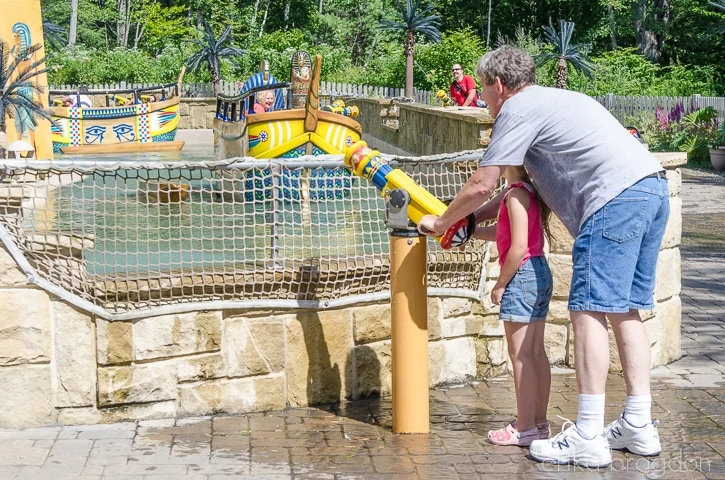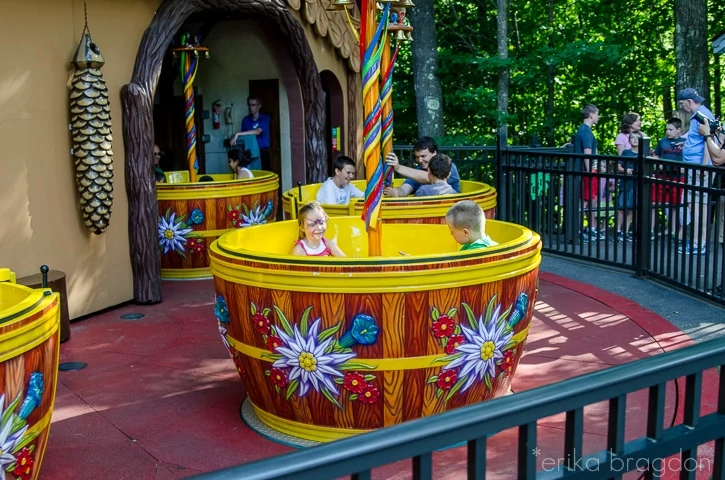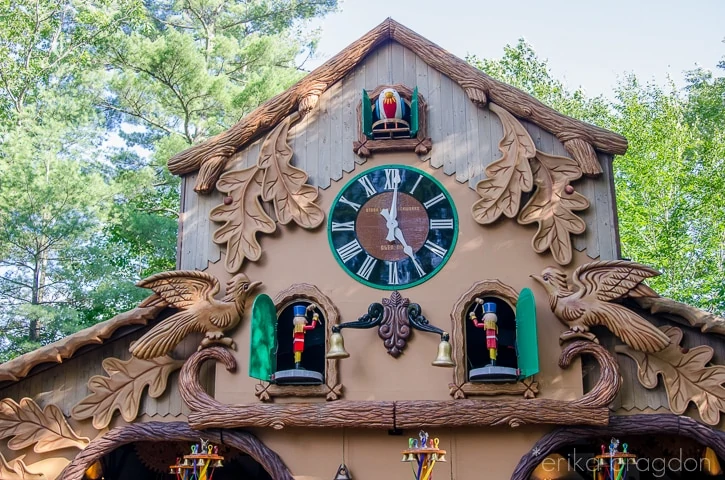 Another wonderful visit to Story Land passed by all too quickly, but thankfully there's next year too! And for those of you who live in New Hampshire, or may be visiting sometime, Story Land is open weekends through Columbus Day! Be sure to put this wonderful park on your list!