From clipping coupons to scanning the sale flyer, you try to save money when you buy food for your family. Despite how savvy (or not) you are when it comes to grocery shopping, you still might be overspending without realizing it.
I'm not talking about extreme couponing or shopping at multiple stores to get the best deals. I certainly don't have time for that, do you?
I've got a few practical tips that can help you save more money – without spending a lot of time or effort – when you're shopping at the grocery store.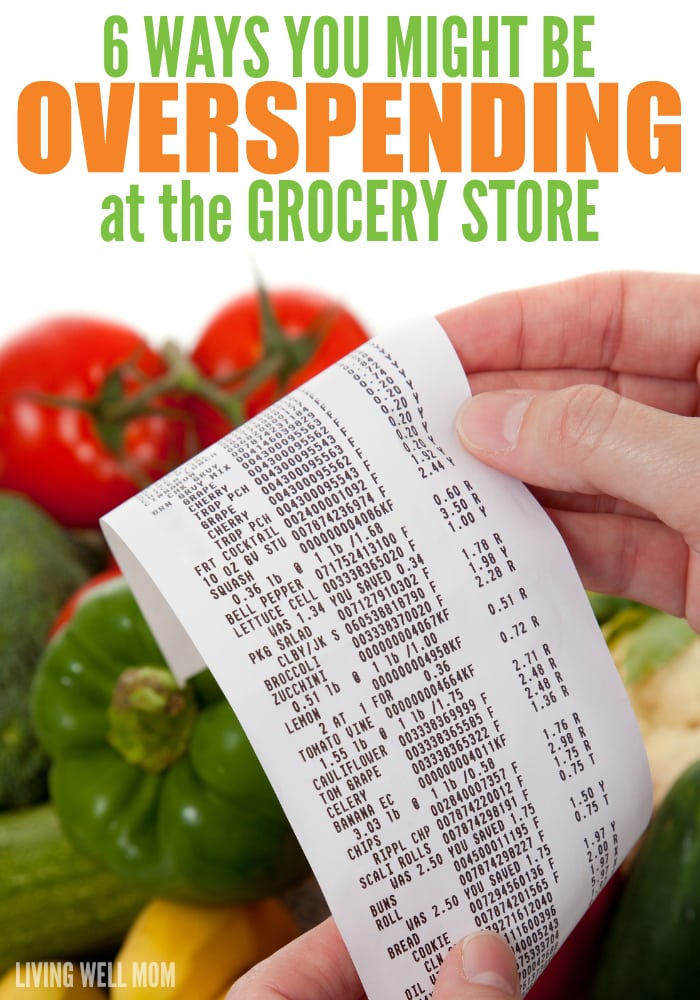 6 Ways You Might Be Overspending at the Grocery Store
1. You don't plan before you go to the store.
Smart shopping starts at home and contrary to those elaborate meal planning systems we imagine, it doesn't have to take much time.
Of course you can spend hours preparing the perfect shopping list, but try a simple approach. Grab a pen and notebook or use Word or Google Docs and jot down a few meals you plan to make this week, before you head to the grocery store.
Don't forget to look at your calendar. Do you have a particularly busy afternoon? Plan an easy Crock Pot meal so you don't end up buying takeout.
Next, check your kitchen to see what ingredients you have and what you'll need to buy. Don't forget this important yet often overlooked step (like I sometimes do) or you'll end up making another trip to the store to pick up a forgotten ingredient and probably overspend on other things.
Consider making extra food at least one night a week so you can eat leftovers the following night. It doesn't take much more work or money to double a recipe and the savings can add up quickly when compared to making a whole separate meal or eating out! Leftover nights are my best friend because it saves so much time and money.
Be sure to print your simple meal plan and hang it where you'll see it so you don't forget to use it!
2. You shop when it's crowded.
Crowded stores make it more difficult to make smart choices, often adding to your grocery bill.
I used to shop on the weekend because that was the best time for my schedule, but so did everyone else.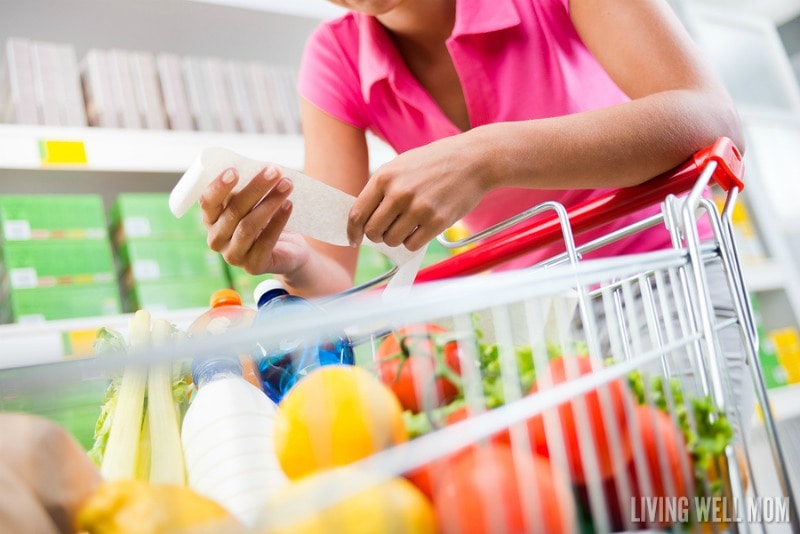 Then I started shopping on Monday evenings and noticed I saved money simply because I had more time and space to think before I went to the checkout line. I could stand in the aisle, add up my purchases, and put something back if it was too much money, which is nearly impossible during peak shopping times.
As an added bonus, I can get my shopping completed in a fraction of the time during a middle-of-the-week evening because the stores are almost empty!
3. You buy name brands all the time.
Unless you've noticed a big difference in taste or quality, it's much cheaper to buy store brand items compared to name brand.
Even name brand sales can still be more expensive than store brand! It pays to watch those numbers.
I recently switched our family from name brand almond milk to the store brand and nobody's noticed. It saves me 50 cents a quart now. Now that's what I call effortless saving!
4. You buy fresh produce instead of frozen.
Fresh produce is pretty to look at and enticing compared to bags of fruit and vegetables in the freezer. But fresh is usually more expensive and more likely to go bad if you don't use it in time.
I'm ashamed to admit how much money I've wasted, because we haven't eaten fresh produce before it goes bad!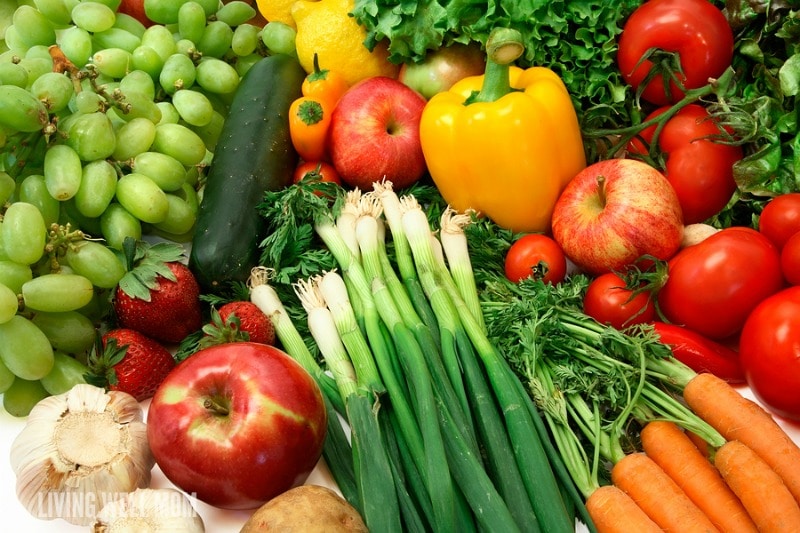 Of course there's always produce you do want to buy fresh, like lettuce and tomatoes. But many things, like peas, broccoli, blueberries, and strawberries, are cheaper and easier all around if you buy frozen.
5. You don't use rainchecks.
Do you ever plan to take advantage of a good sale only to find your store is all sold out of that item?
Ask for a raincheck. While not all stores offer this, most do and it's their way of honoring the sale price beyond the sale date if they're sold out.
Rainchecks are an easy and overlooked way to save money.
6. You don't take advantage of store loyalty and reward programs.
Most stores have loyalty cards, reward programs, &/or apps that make it easier to save money. If your store offers something, check it out; it might be easier than you think to save additional money!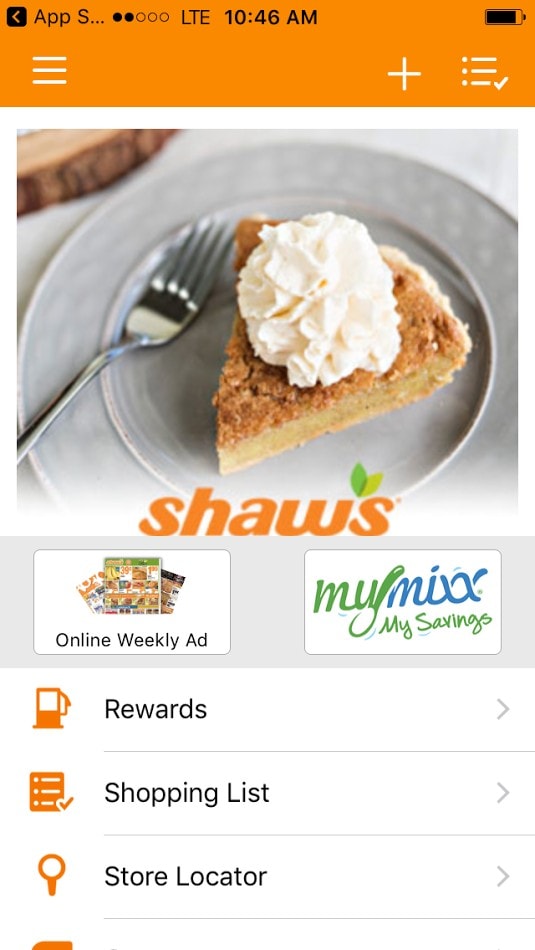 I'm excited about a rewards program Shaw's has launched recently. They've partnered with Sunoco gas stations so you can now earn Gas Rewards points and redeem up to $1 per gallon at participating Sunoco stations!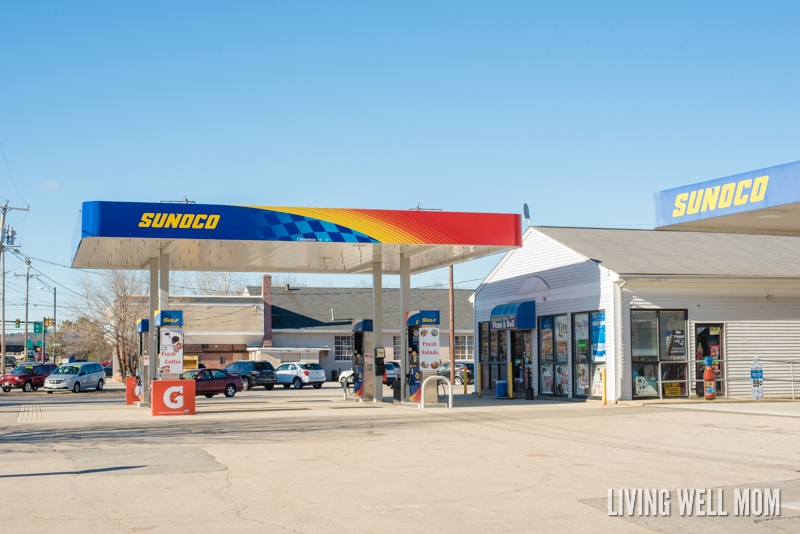 It's easy to enroll in the Shaw's Gas Rewards program. Download the Shaw's app for iOS or Android devices, sign up online at Shaws.com, or use an existing MyMixx registered phone number to start earning Gas Rewards.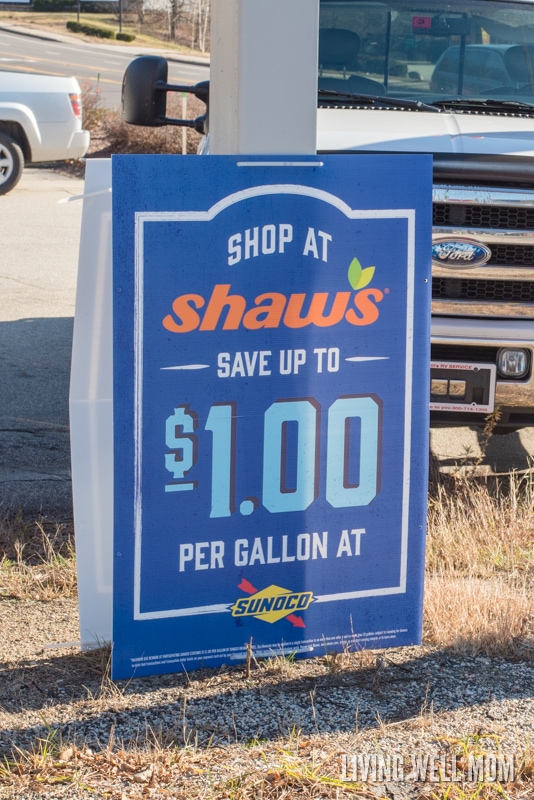 Now go shopping at Shaw's and earn points. For every dollar you spend on participating items, you'll earn one point. You can earn up to 100 points to save up to $1.00 off per gallon at Sunoco.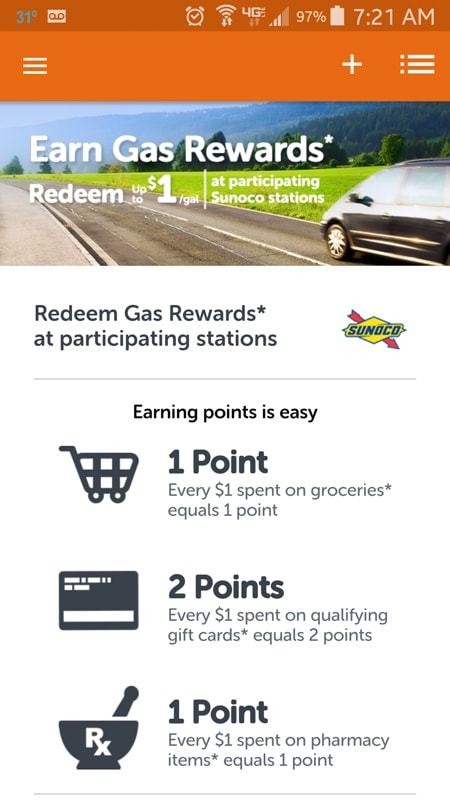 You'll want to take advantage of MyMixx on the Shaw's app anyways because it's fantastic! I couldn't believe how much money I saved using it just the first time.
Here's what you can do with the Shaw's app:
Keep track of rewards, like Gas Rewards:
See my savings? I've earned 10 cents savings per gallon, and I'm well on my way to earning more rewards!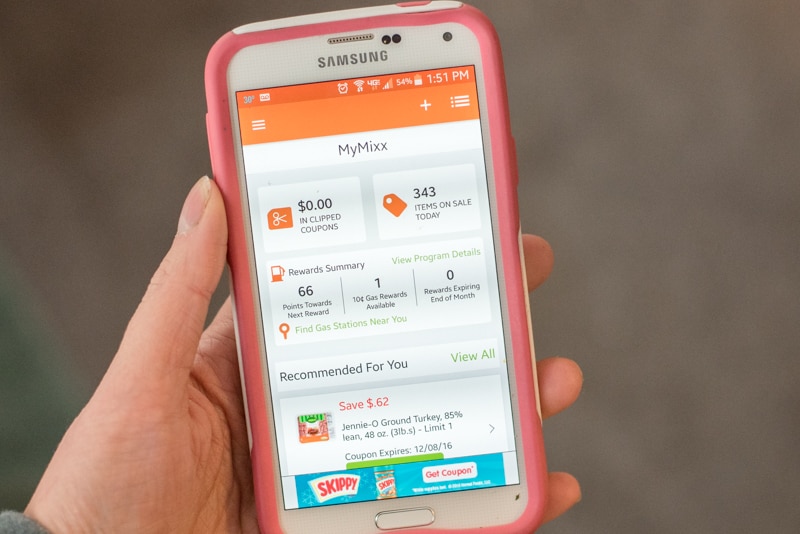 Shopping List – list what you need to buy and easily check off as you shop: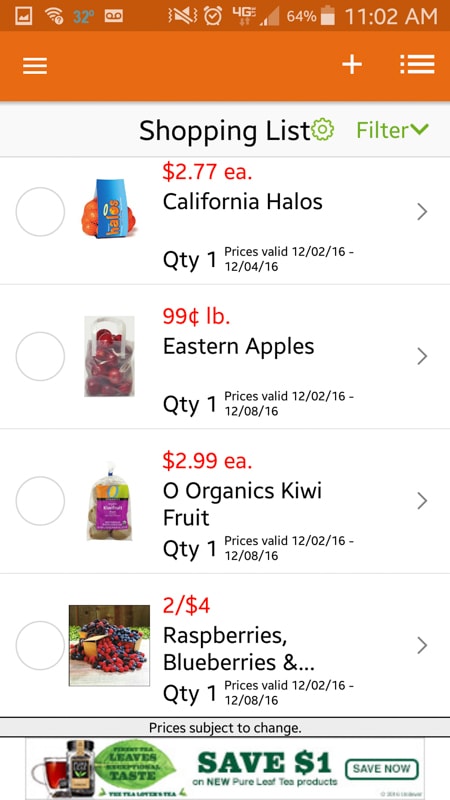 Coupons – clip e-coupons in the app to save money and even get free items:
I was able to get a free sparkling water, along with a $5 off $50 coupon! No more printing, cutting out, or keeping track of paper coupons.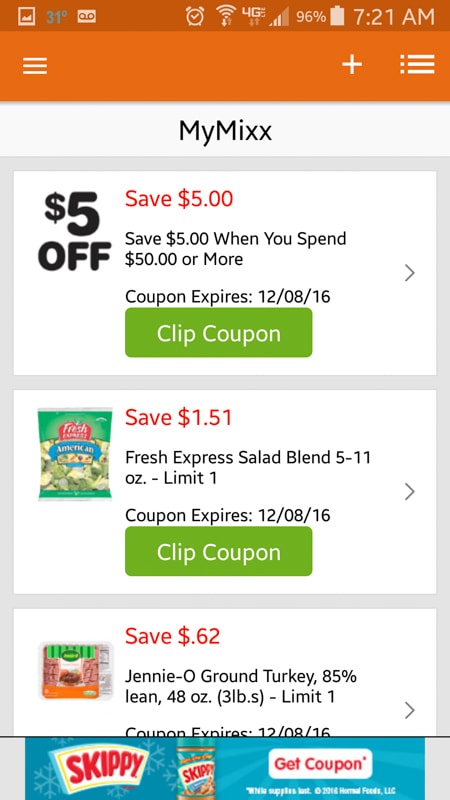 Online weekly ad – browse the weekly ad through MyMixx on the Shaw's app and easily add sales to your shopping list:
When you check out at Shaw's, simply give the cashier your MyMixx registered phone number associated with the app and he or she can easily add your coupon savings. No more leaving your coupons at home!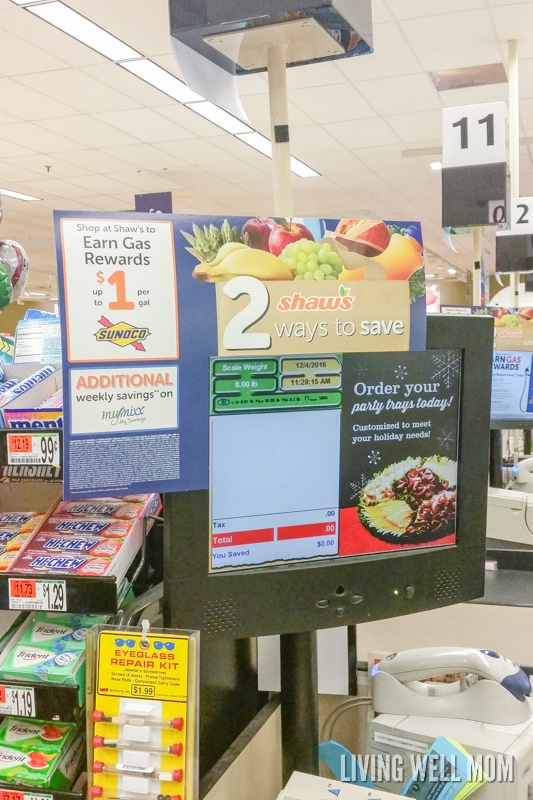 It doesn't have to take a lot of time or effort to stop overspending and start saving money when you shop at the grocery store or buy gas. It can be very simple and even fun!
Head to Shaw's, then over to Sunoco, and start saving today!
What's your best tip for simple savings?
Disclosure: This is a sponsored post written by me on behalf of Shaw's. All opinions are entirely my own.