Fall doesn't exist in California. Well, that's not completely true. But as I was walking around my neighborhood in hopes of catching glimpses of a changing season, I was left disappointed. Where are all the falling leaves? The cooler temperatures?
Since I'm not seeing those signs of fall, I decided I needed to make my own. My little girls and I put together a Painted Leaf Garland to help usher in a few more autumn vibes.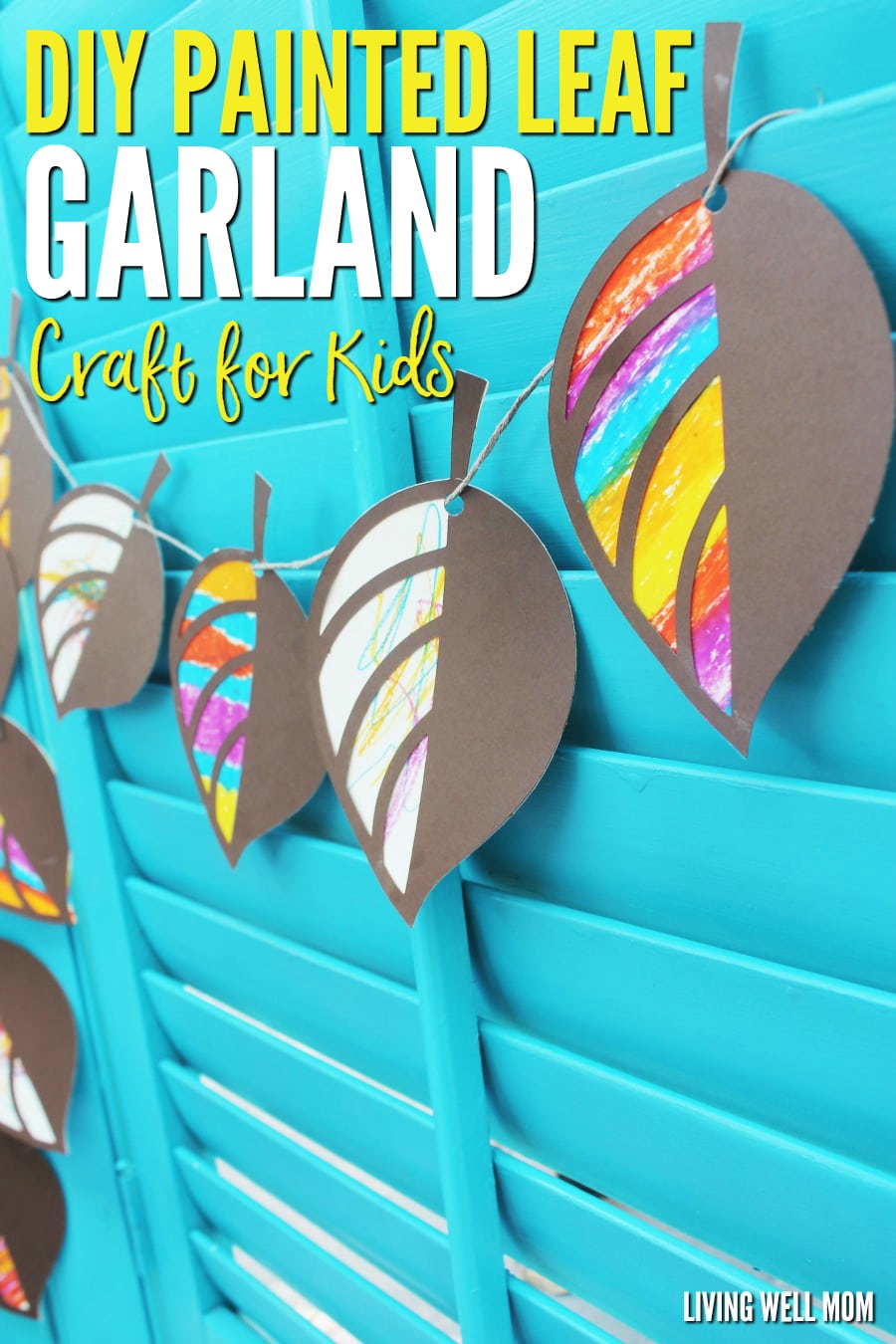 This simple craft was a lot of fun for my children, aged 2 to almost 9. I love projects that will engage all three of them, despite the varied abilities and attention spans.
Making our Leaf Garland is easy to do!
Supplies Needed: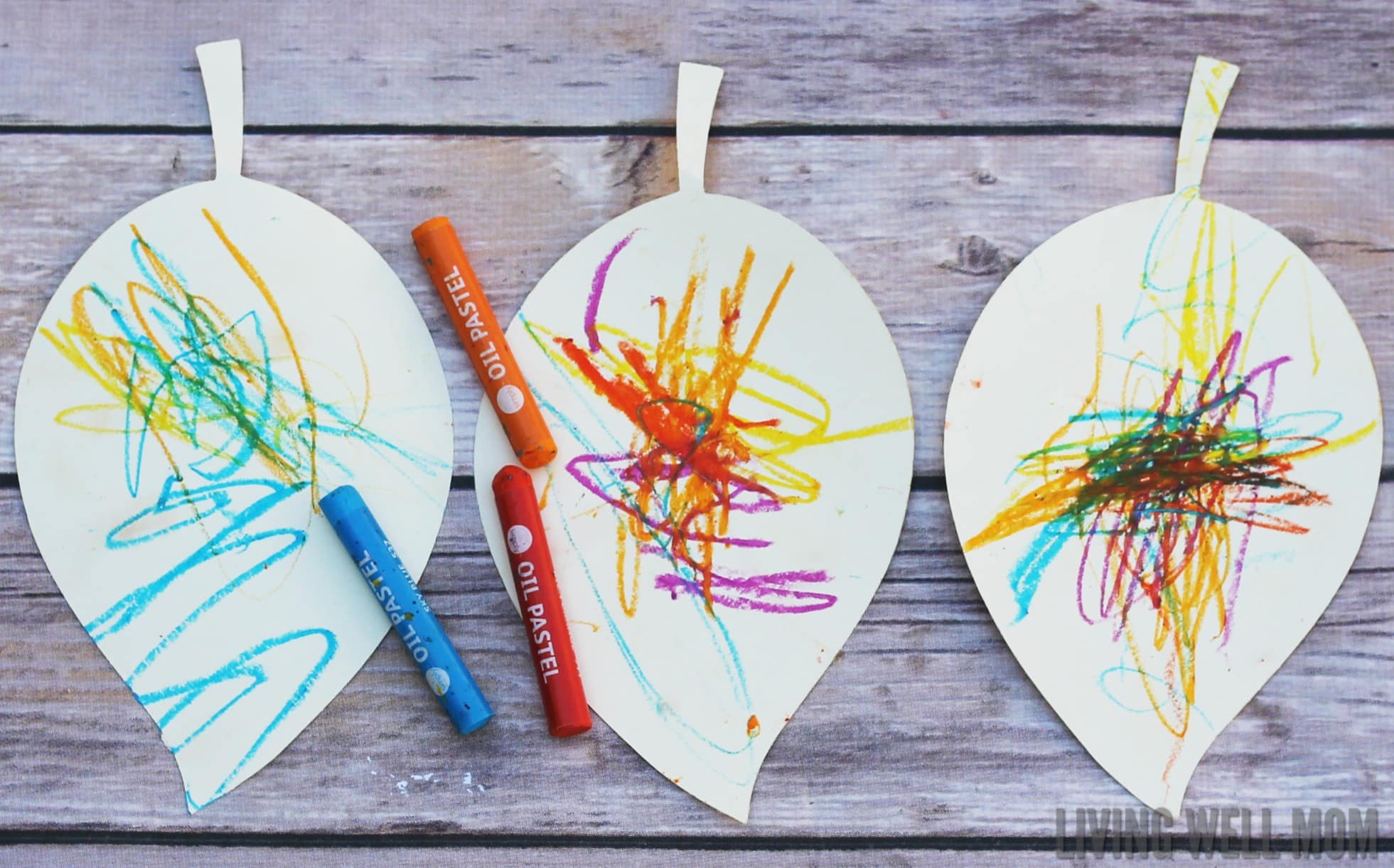 My community has done well embracing the limitations for water usage. Out go the water thirsty plants, in come succulents and other drought-resistant plants. But it's meant that our leaf supply is pretty small. So we opted to make paper leaves.
However, using real leaves makes for a neat opportunity to bring the outside in.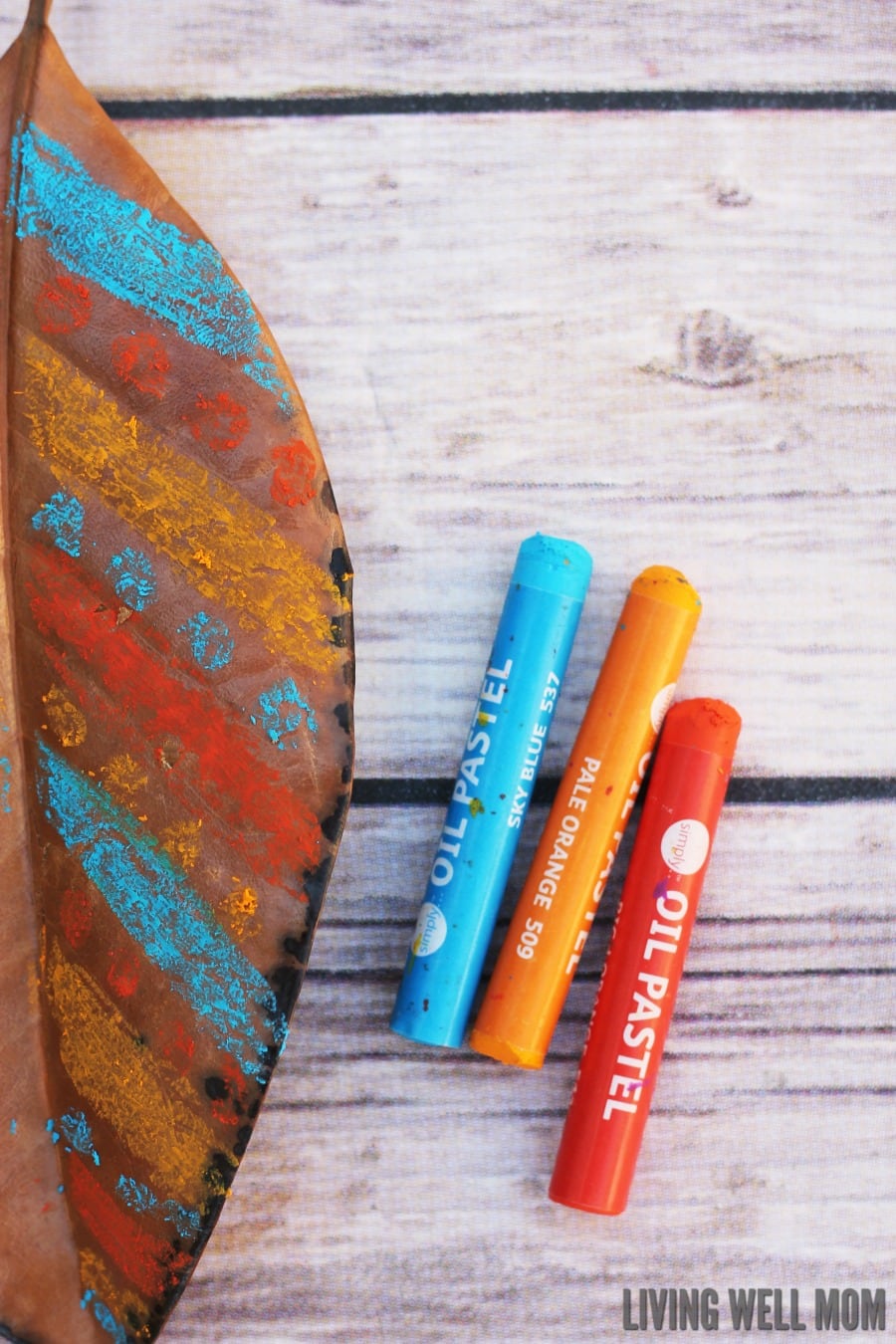 Now here's a little secret. We don't use paint for this fun craft. Instead we used oil pastels.
Oil pastels are a medium I only break out on occasion for my kids. They're as easy to use as crayons, and provide such rich and vibrant colors like paint. But they do stain clothing, so supervision is required. Another favorite that offers the same boldness of colors is liquid chalk markers. They cover very well, but you don't have as many color choices.
Our leaf template was two parts, including a peek-a-boo top leaf that added a fun element to the garland. I used my Cricut to make them, but you could easily make your own template.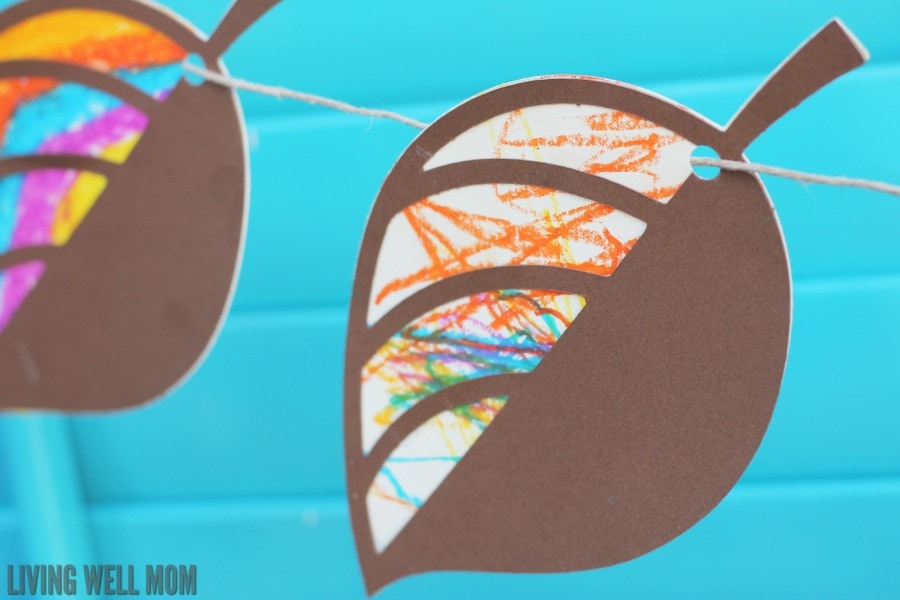 After decorating the leaves, we arranged them with my toddler's design dispersed among her older sisters'. Then we punched holes using a single-hole punch & strung with twine.
A small piece of tape adhered the leaves to the twine so they stayed put a little better.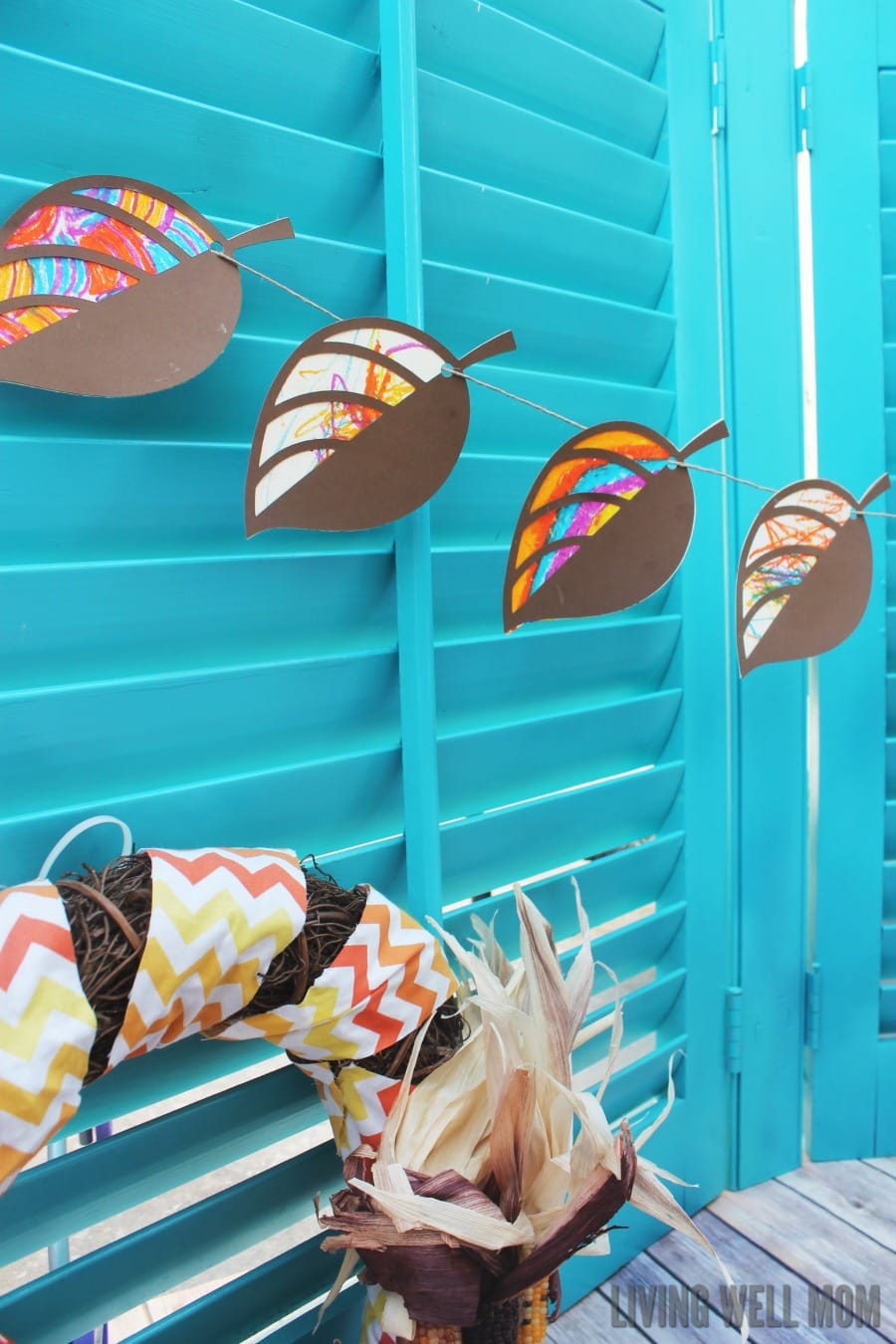 We are welcoming in the new season with a little DIY toddler-friendly fall decor, thanks to our painted leaf garland. It's bright colors are a cheerful reminder of the fun fall has to offer.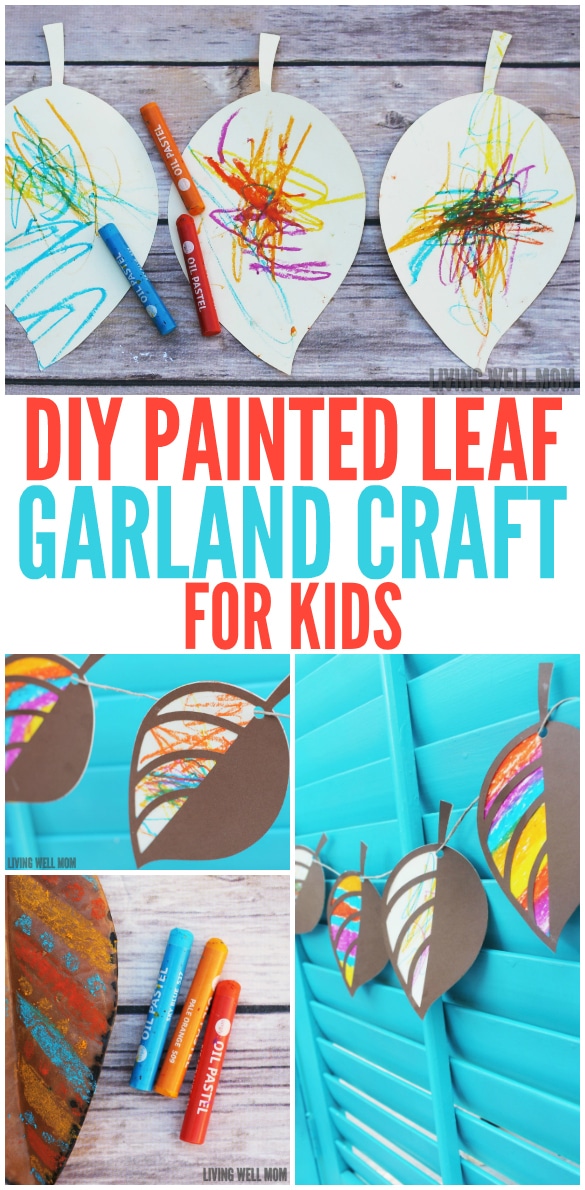 What's your favorite thing about fall?