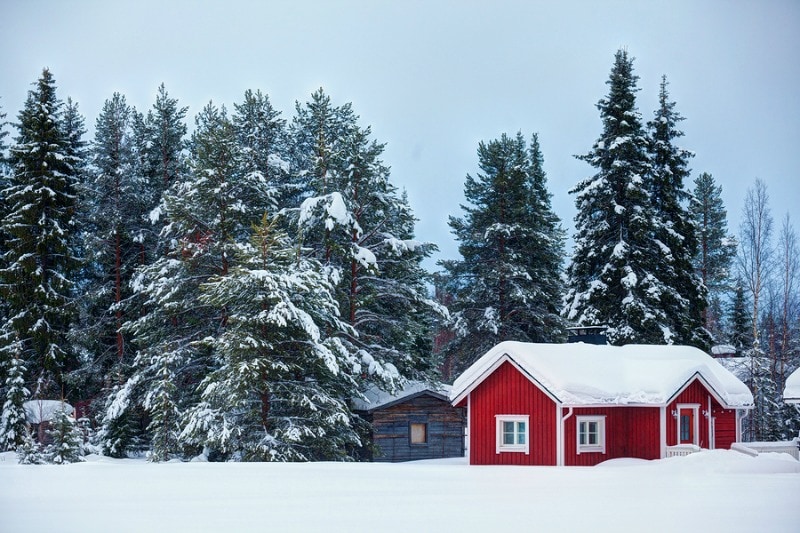 It seems like summer just ended and the cold weather is already descending upon us. We live in New Hampshire so it does get quite a bit colder here compared to where many of you live. A cold winter may still be the farther things from your mind, but for us? It's about 35 degrees outside and I'm thankful to have a warm home to cozy up in.
Winter means heating bills too and that can be quite expensive depending on where you live. But regardless of where or how you heat your home, there's some simple ways to save money on heating when the colder days arrive.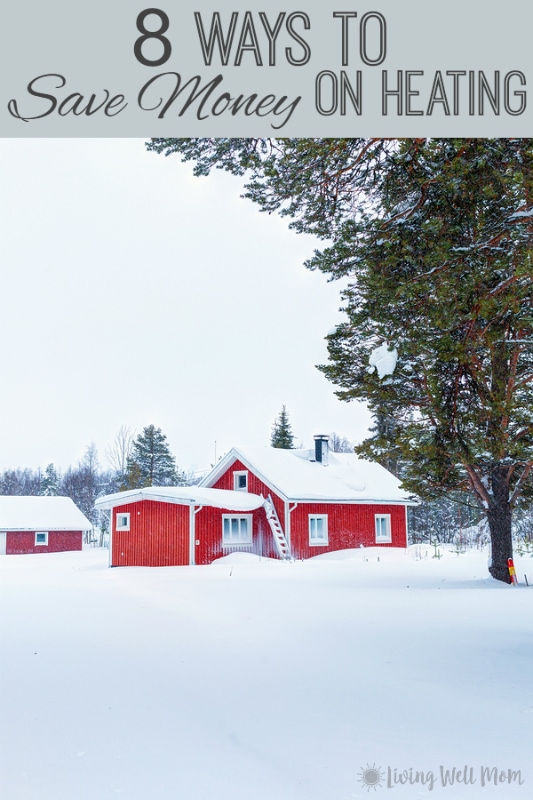 8 Ways to Help You Save Money on Heating Your Home
1. Look around your house to see where cold air may leak in.
Are there windows or doors that don't seal properly? This can be a huge source of heat loss. There's several ways you can fix these gaps – if it's really bad, you may consider replacing the window or door. But more likely, you can pick up inexpensive weather stripping to fit in the gaps. If you have old single pane windows and replacing them isn't an option, you can buy plastic designed to cover windows and provide an additional barrier against the cold.
A few dollars here can really pay off.
2. Turn the heat down at night.
You can save considerable money by turning the thermostat down when you go to bed. It's won't cost you much more to buy an extra blanket or two and you may even sleep better with cooler air!
We turn our thermostat down to 60 degrees at night and we're all used to it and sleep great. If it's warmer, I can't sleep! I love the feeling of breathing in cool air while my toasty warm blankets are pulled up close to my chin!
3. Buy an electric blanket.
I never understand why someone would buy a heated blanket until someone gave us one last year. Now I'm hooked! I love not needing to use as many thick blankets on my bed and even if I'm working at my desk, I can pull one over my lap for extra warmth. It's far cheaper than turning up the heat a couple degrees and heating the entire house!
4. Lower your thermostat when you're away.
If your family is gone during the day, simply lowering the thermostat a few degrees while you're away can save you a lot of money. Even if you're home and want to keep the house warm, you can still save by lowering the temperature when you head out for a couple hours. Just turn it up again when you get home!
5. Consider keeping your thermostat 1 or 2 degrees lower.
If you normally prefer 69 degrees, consider lowering it to 67 or 68 degrees. The whole family can wear sweaters and sweatshirts and that little bit will make a difference over a long winter.
Of course there are times you just want to be super warm and that's fine too. We usually keep our thermostat at 65 during the day, but sometimes I just want to be really warm and cozy and turn it up to 67. It's all up to you and how much you want to save.
6. Take advantage of the sun on bright winter days.
Open those shades and curtains and let the sun help warm your home. It really does help, plus it makes long cold days seem better.
7. Budget year round for heating expenses.
This one isn't a money saving tip so much as a stress-busting tip.
We use heating oil to heat our home and it costs us a lot of money even on a good year. We probably fill our oil tank 3 to 4 times this winter and each fill can cost us anywhere from $700-900 (depending on oil prices.) That adds up quickly and it's not optional either.
We estimate costs each year and divide that amount by 12. Each month we set aside that money to use during the winter. It's far less stressful to have saved our own money vs struggling to come up with $500!
8. Invest in a smart thermostat – the Nest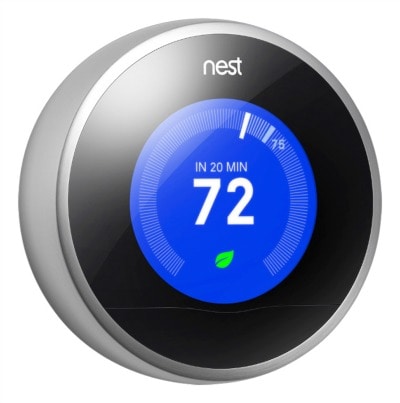 This is my favorite tip and the one I recommend the most because it makes it easy to save money on heating.
I was sent the new 3rd generation Nest to review from Best Buy and I am so thrilled with how well it works!
Advantages to the Nest Thermostat:
The Nest Learning Thermostat connects to your Wi Fi network and with free apps for both apple devices and Android, you can remotely adjust your home's temperature from anywhere or anytime you want.
This is a great way to help save money on heating!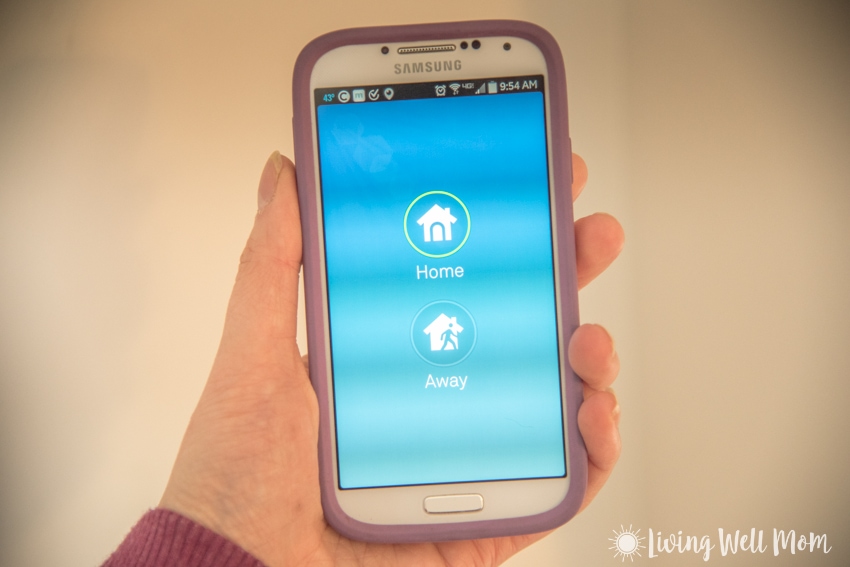 I can turn the heat down while I'm gone and turn it up before I return home. The convenience of the Nest compared with the energy efficiency is fabulous!
You can set up a schedule and temperature preferences. If you want your home to warm up before you and the kids get home in the afternoon, just program it and the Nest will do it.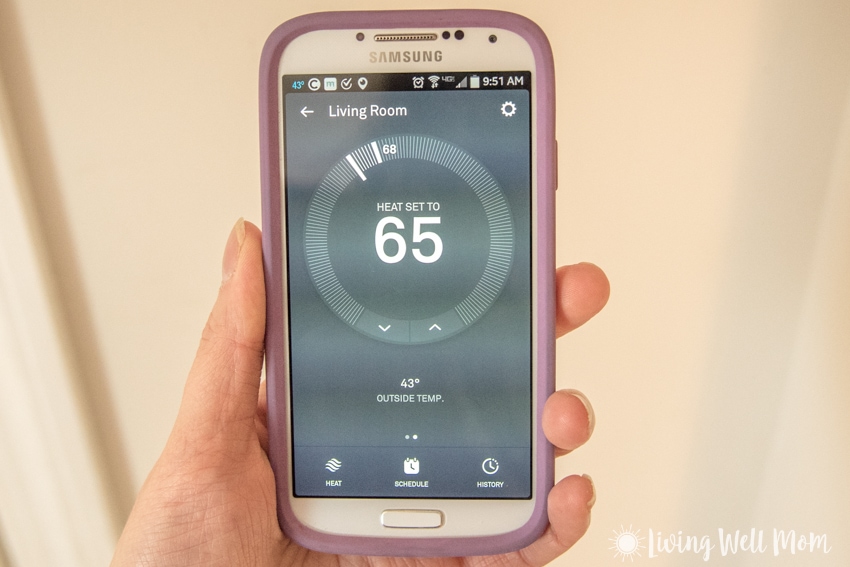 The Nest thermostat will LEARN your habits and adjust itself automatically!
Within a week, the Nest starts figuring out how you want it to work. When you're gone, it will adjust to an "away" mode which switches to a more energy-efficient temperature.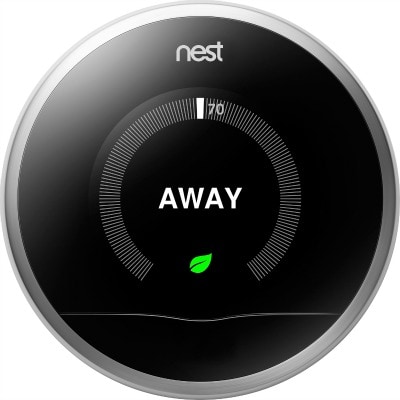 The Nest keeps track of your heating usage and provides tips to help you conserve more.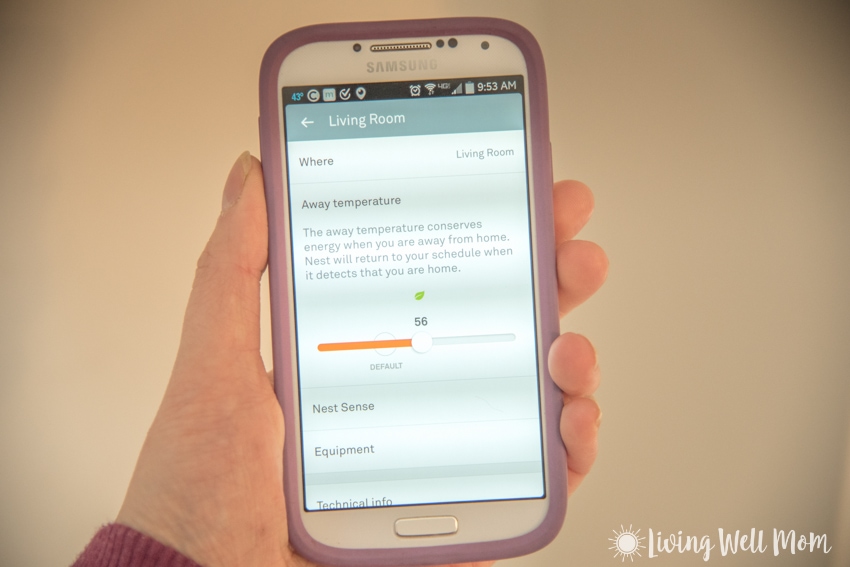 I love that Nest shows a little green leaf when we're conserving energy with a lower temperature. It's like a happy sticker saying "good job!"
You can also check in to see how often your heat has been used.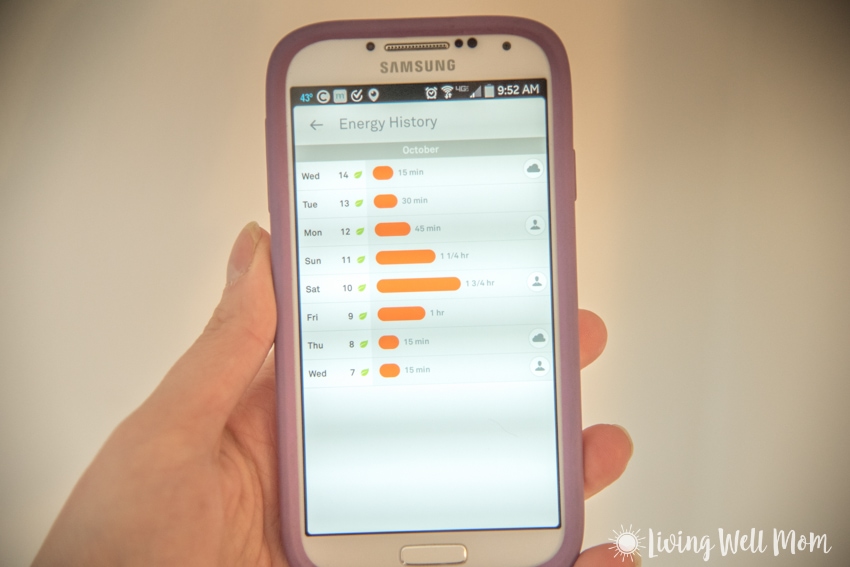 The Nest will sync up to your local weather and give you weather updates!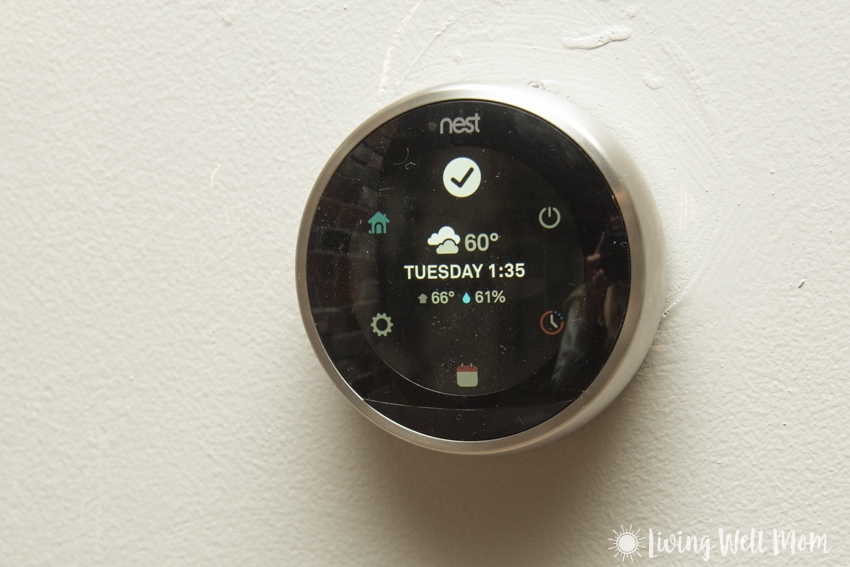 Doesn't it look sleek and sophisticated?
The Nest can easily pay for itself in savings. Studies have shown the Nest saved an average of 10-12% on heating bills and 15% on cooling bills!
The Nest costs $249 at Best Buy, but consider that it saves 10% a year off my heating bill. We easily spend $2500 a year on heating, so with just one winter, our Nest has paid for itself. Your savings could be more or less, but regardless, the Nest is a worthwhile investment for your home and your convenience.
Router Technology
Along with a handy device like the Nest, we needed a new router. We had recently replaced our old router, but with a nice sized home, we've had frustrating dead spots. Enter the Netgear Nighthawk DST Router and DST Adapter sold exclusively at Best Buy.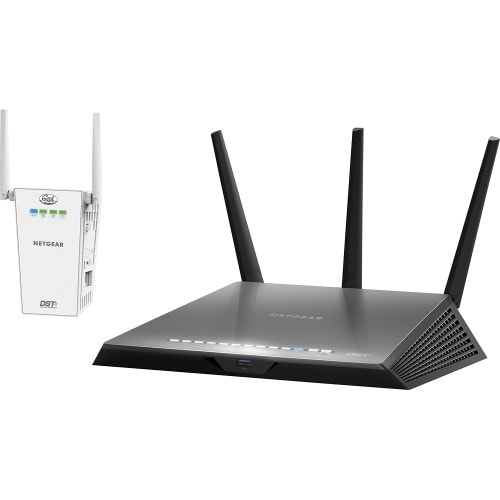 This brand new router offers a simple, all-in-one solution to support the many devices we need to connect now days. If you've experienced slow Wi Fi or dead zones, this is a great high performance router as it's built to support 10+ devices with features to prioritize too.
The Netgear Nighthawk DST Router connects wireless access points with the existing wiring in your home. This means there's no need to drill holes in your floor or feed wires through the wall in order to increase your Wi Fi reach; it's simple to hook up!
The interface is fantastic and set up to be simple for the average user who isn't tech-savvy. This router also automatically checks for security updates, providing us with a safer more secure network.
Best Buy makes it easy with this awesome router, plus included Geek Squad support via phone and web for one full year!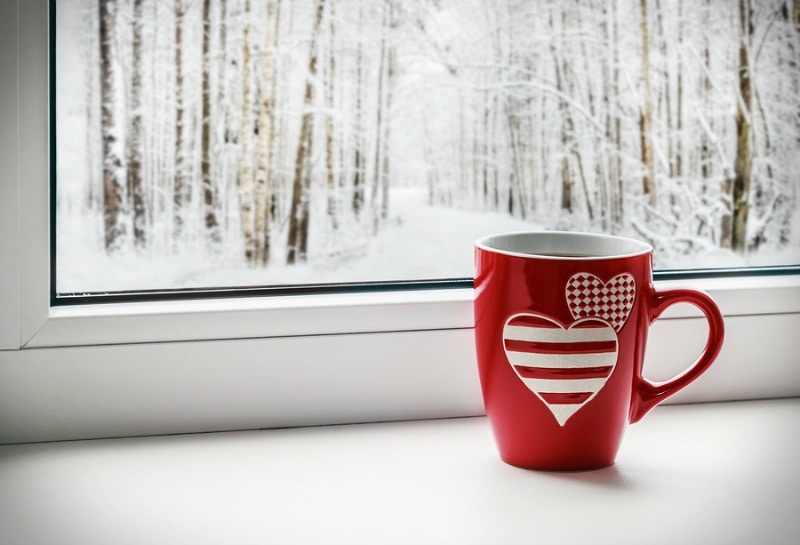 So there you have it – ideas for how to save money on heating your home and two awesome new devices to make life simpler and more convenient!
Disclosure: The reviewer has been compensated in the form of a Best Buy Gift Card and/or received the product/service at a reduced price or for free.