Dear fellow Mom, I want you to know you're not alone.
Motherhood can be one of the most incredible parts of life. Yet it can also be one of the most humiliating experiences. (Doesn't it sometimes feel like kids live to embarrass us?)
Kids just have a knack for making us turn red. Maybe your newborn has pooped an explosive blow out in the middle of church service and grunted loudly enough to announce to everyone what she was doing. Or your toddler threw a massive tantrum in the middle of the store and all eyes are on you.
Motherhood is enough to bring even the most confident woman down a peg or two and feeling insecure is more common than you might think.
I promise you that even the "popular" mom at preschool drop off who seems to always be surrounded by friends has her own insecurities.
Me? I had low self-esteem and lacked confidence for the longest time. It took me a long time to realize how important it is to do what was right for me and my family without worrying about others. I'm still not immune to insecurity, but I'm learning!
#EndMommyWars
People DO judge. With the rise of social media and constant connection, there's been a trend toward "Mommy Wars" with other moms pushing their opinions on others because they think they know best. Many moms have good intentions but it can hurt, especially if you're already feeling insecure.
Girlfriend, we can't do anything about those people, but we can hold our heads high and choose to not let this bring us down.
I'm part of the Sisterhood of Motherhood group of mom bloggers who are spreading the word about ending the mommy wars. The group met in New York City last week to join a TODAY Parenting Team panel, presented by Sisterhood of Motherhood, with Sheinelle Jones, Jenna Wolfe, and Hilary and Haylie Duff. These moms chimed in with their thoughts about judgmental moms and the "Mommy Wars" and shared some of their own insecurities.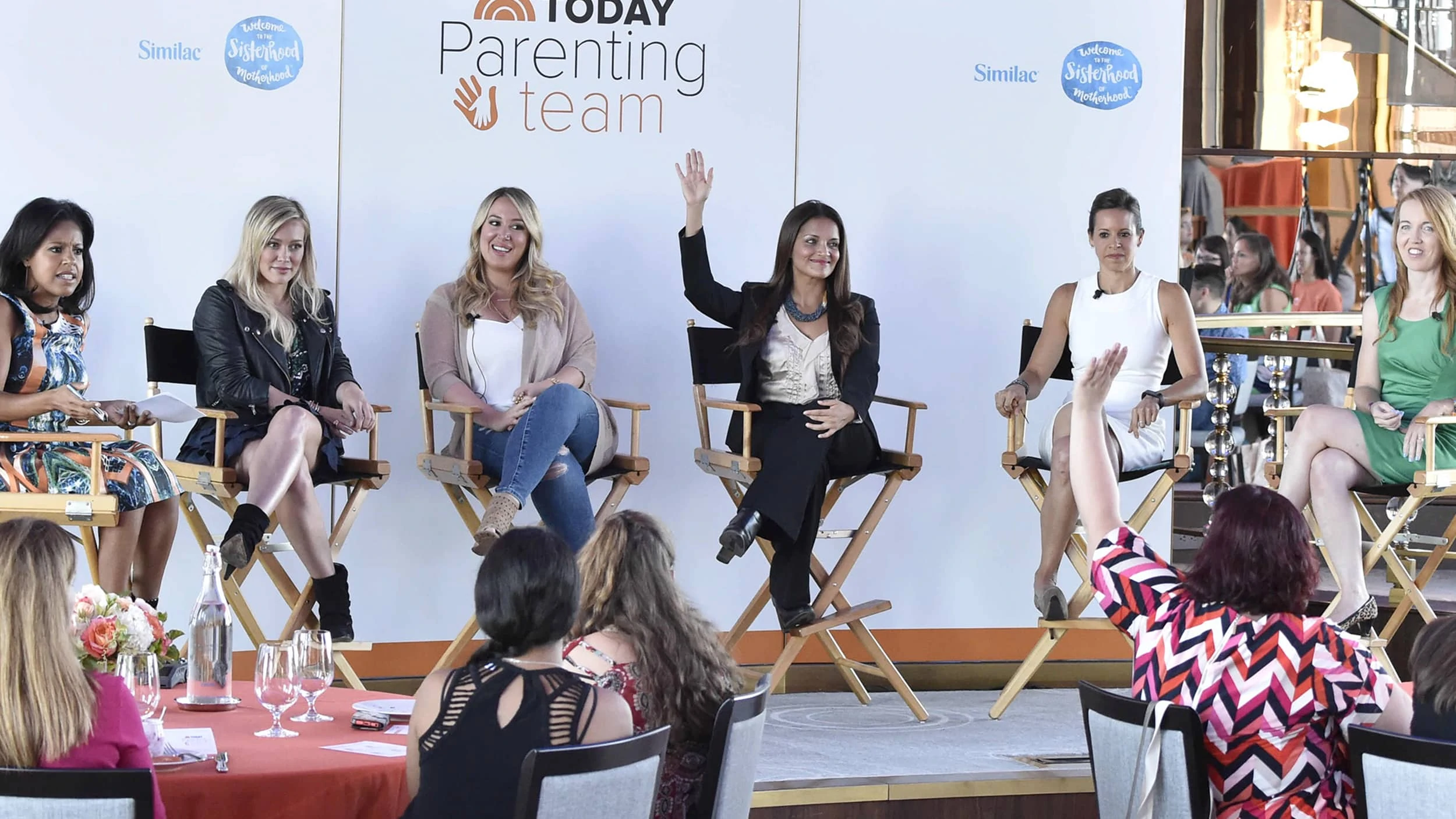 Even these celebrity moms deal with feeling insecurity, whether it's their post-baby body or how well (or not) their baby is sleeping (Haylie Duff), and even questions over whether they will have another child (Hilary Duff).
Click here to watch highlights from the panel.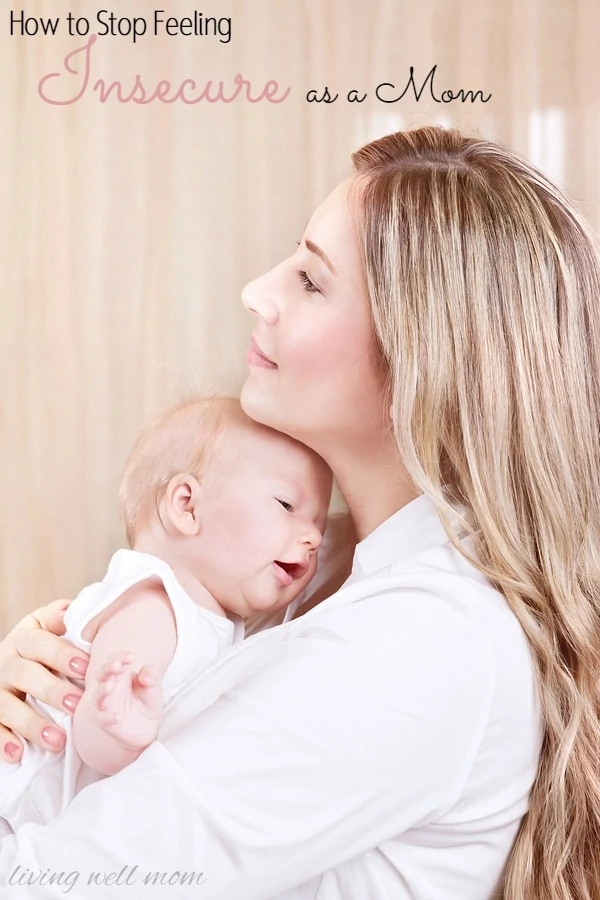 So how can we build up a tougher skin?
How to Stop Feeling Insecure with 5 Simple Tips:
1. Remember that we all have our own paths to walk. No one is the same.
They say you don't know until you walk a mile in another's shoes and it's true.
They don't know that you've struggled with body image issues your whole life and now that you've brought a new life into the world, you're tired, scared, overwhelmed, and you just aren't ready to face the world yet with your post-baby body and darling newborn. It's okay.
We don't all need to raise our kids the exact same way. As individuals, we are all different – why should raising our kids be any different?
2. Remember that there are many aspects to motherhood that we simply can't control.
It starts with childbirth. We all want an easy delivery with a healthy mom and baby at the end, but how often does "easy" actually happen? Maybe you were blessed to have an amazing home water birth, but you may be one of many moms who labored for hours only to need an emergency c-section. I had four c-sections myself.
I badly wanted to breastfeed my children. But after each pregnancy, I was so exhausted, I could barely function; nursing drained the last remaining bit of energy from my bones. After various amounts of time, I stopped breastfeeding each of my babies and switched to formula. While no one ever made a negative comment to me, I felt inferior to breastfeeding moms. Later I learned I had a chronic health condition that legitimately made it difficult to nurse my babies.
Maybe your insecurity isn't about how you feed your baby, but it could be that you work outside the home. Or you're a stay-at-home mom and feel "less" because you don't "work" like others do. (Girlfriend, don't let anyone tell you otherwise – staying at home is no easy job and it is WORK!)
3. Remember that no one is perfect.
Even the most intimidating mom who seems to have everything together and endless energy to boot has her flaws. No, don't try to find them. Just remember that despite appearances, she is NOT perfect. Just like you may not post photos of your messy house, she has something she's not advertising either.
Sometimes it helps to just keep a little perspective.
4. Remember that we are often our own worst critics.
People are rarely as judgmental as we think. Most people are just trying to help. Yes, someone may be nosy and you don't need or want their opinion, but they are not trying to make you feel bad about your parenting abilities.
Stop being so critical of yourself and give yourself credit for what you do.

5. Reach out to another mom.
Share something with another mom and ask about her life. Chances are you'll find something in common and you'll be reminded that you're not that different after all. Yes we all have our own paths to walk and our own stories to tell, but we ALL (at least the vast majority of us) have one thing in common: we love our children dearly and want what is best for them.
Over the 12 years I've been a mom (my kids are now ages 4-12), I've found that one of the best ways to overcome my own insecurities is to relate to other moms. I always feel better when I do.
Dear friend, remember these few simple reminders the next time you're feeling insecure. Because you are an amazing mom and need to hold your head up high.
Take a sneak peek at the new #EndMommyWars film that's coming out this October from award-winning director, Cynthia Wade here: #EndMommyWars film
Read more here:
What can you do to make one mom's day better?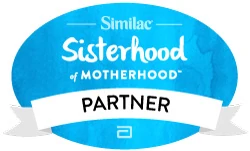 1 lucky winner will receive a $50 Amazon Gift Card!
This giveaway ends on October 5th, 2015 at 11:59 pm EST.
Open to the US only, ages 18+.
Click here for complete rules and disclosure.
To enter:
1. REQUIRED: Leave a comment telling me what can you do to make one mom's day better?
2. Subscribe and confirm to the Musings newsletter, then leave me a comment.
3. Pin this post and leave a link to your pin.
Disclosure: Similac partnered with bloggers such as me for its Sisterhood of Motherhood Program. As part of this program, I received compensation for my time. Similac believes that consumers and bloggers are free to form their own opinions and share them in their own words. Similac's policies align with WOMMA Ethics Code, Federal Trade Commission (FTC) guidelines and social media engagement recommendations.