Today, I am going to share my kids' favorite recipe, Stuffed Crescent Rolls. They are fun to make, yet quick and easy, and they are incredibly yummy! In fact, my husband often asks me to throw a batch in the oven just for the two of us after the kids go to bed.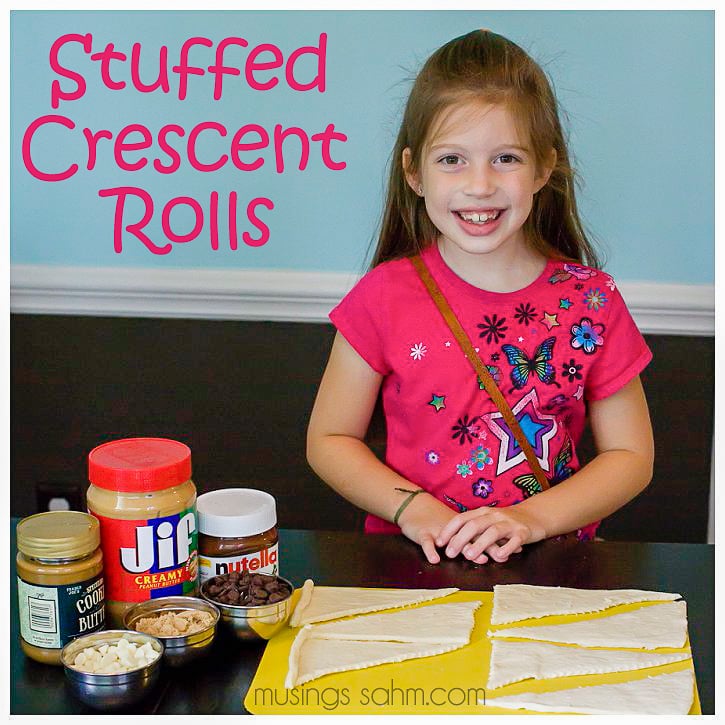 Ingredients:
A tube of crescent rolls and at least one filling, such as chocolate chips, are the only ingredients you need to make stuffed crescent rolls.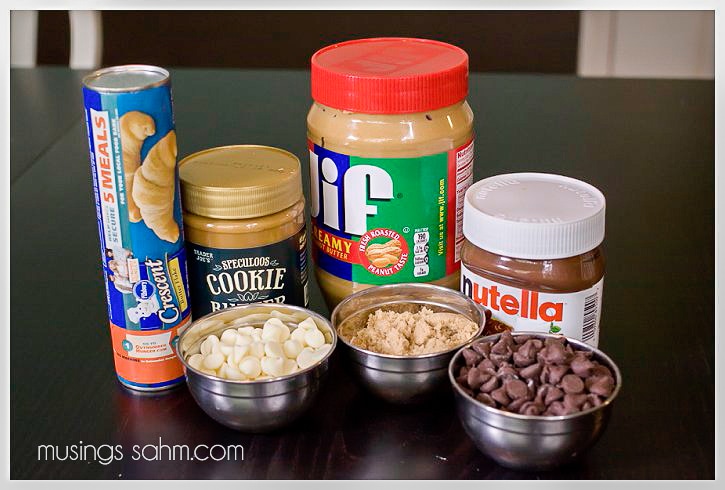 However, my kids love to get creative with raiding the cabinets for filling options. This particular time they found chocolate chips, white chocolate chips, brown sugar, peanut butter, Nutella, and Cookie Butter for their crescent rolls.
Part of the fun of this recipe is experimenting with fillings and figuring out your perfect combination. My husband wants nothing but white chocolate chips in his crescent roll, while one of my daughters always wants peanut butter and chocolate chips. Me… as long as my crescent roll contains chocolate I am happy with any filling combination.

Directions:
Preheat the oven to 375 degrees and separate the crescent roll dough into triangles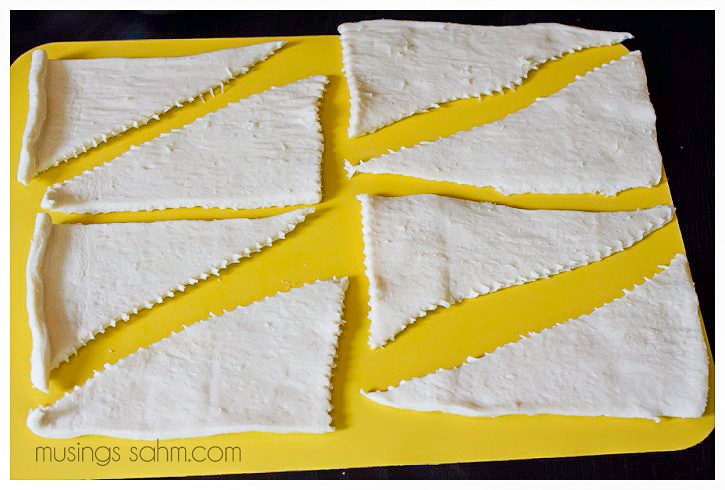 Place a row of filling about 1/4 inch away from the wide end of the triangle. Don't over do it- 2 teaspoons of butter or sugar and/or 5 to 7 chocolate chips is plenty.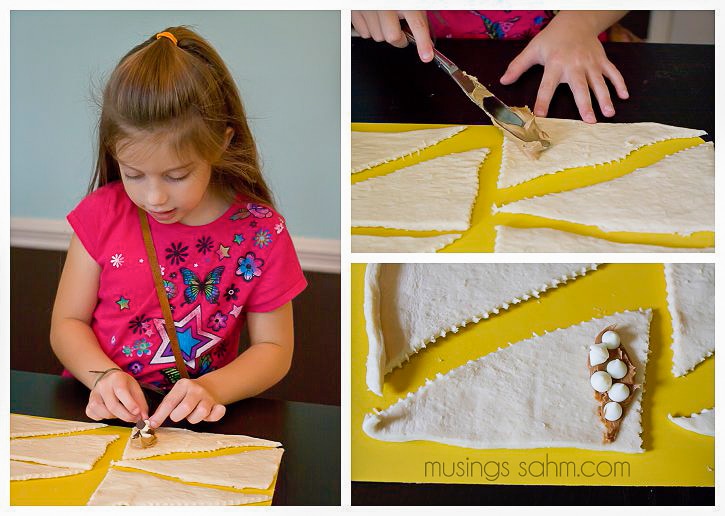 Roll up the triangles, starting at the wide end and finishing with the little point on the outside.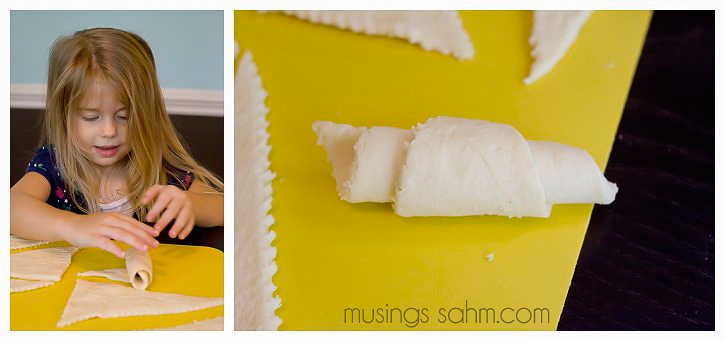 Place the stuffed crescent rolls on a cookie sheet. I recommend covering the cookie sheet with a piece of foil or parchment paper to make clean up even easier.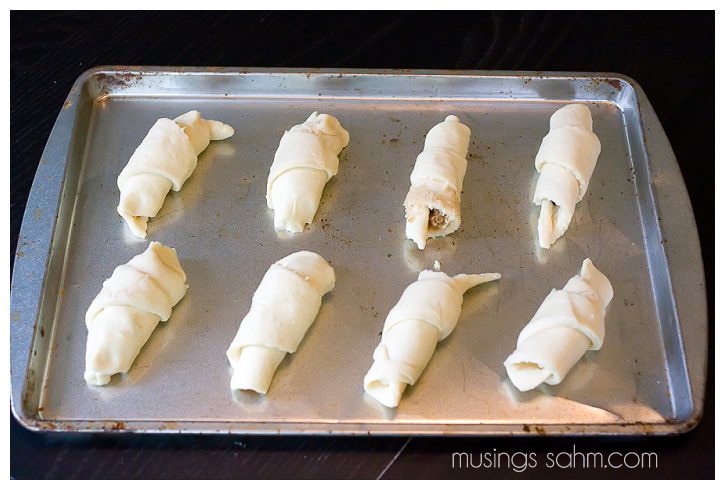 Bake in the preheated oven 10 to 13 minutes, or until golden brown.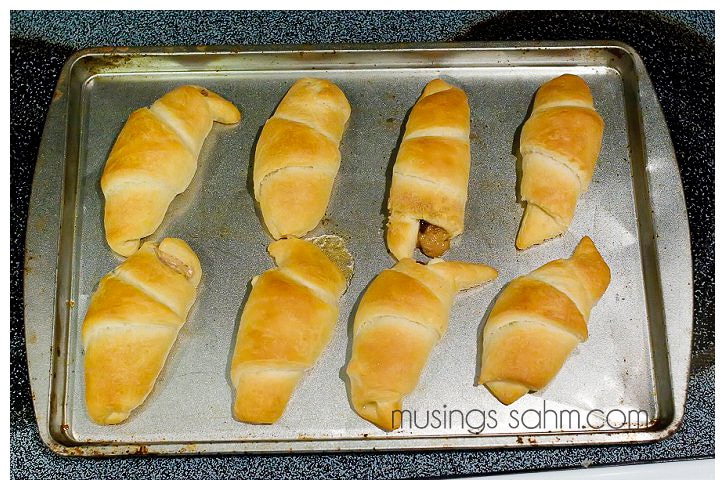 Try to wait patiently as they cool; then ENJOY!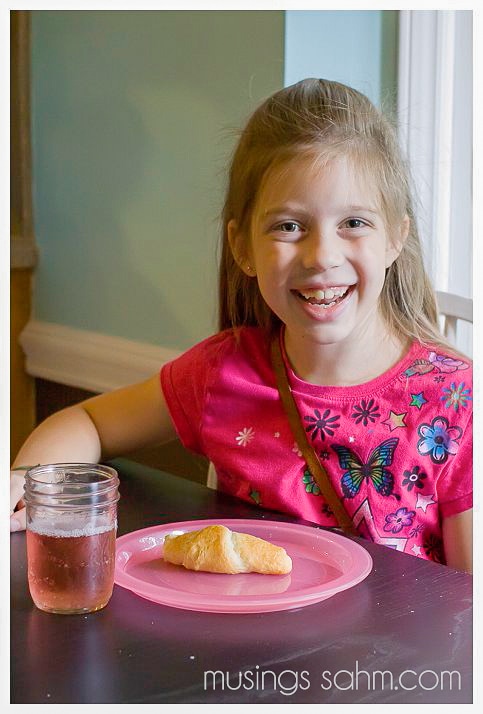 If you manage to have any leftovers- hide them from the kids. These are so yummy the next morning with a cup of coffee!