I dislike saying my "autistic son" because autism doesn't define Nathan. In fact, he's choosing to define what autism means in his life. But technically, yes he is an "autistic child."
If you're new here, Nathan is my 12 year old son, who was diagnosed with high functioning autism last year. He's a happy, generally out-going 12 year old kid who has a few quirks. He's doing well in school. He's in seventh grade now (I can't even believe it!) and is still a straight A student, just like last year.
Life with a child with autism is always a journey and we've had our up's and down's just like other families. But I'm happy to report that Nathan has been doing incredibly well the past several months. That's without medication too! (No judgment if your child uses medication. We all do what is best for our children!)

We've changed a number of things to help Nathan and he's responded amazingly well. Almost miraculously.

Three Essential Changes That Could Change Your Autistic Child's Life:
(Disclaimer: as always, remember that each child is different and you should always discuss with your child's doctor before making any big decisions!)
1. MTHFR
Three years ago our family doctor had Nathan tested for a genetic mutation known as MTHFR. It's estimated that some 40-60% of people have one or two MTHFR genes. And even farther, studies have shown that some 90% of autistic kids have it. Wow!
Nathan tested positive for TWO copies of MTHFR. This means that his body isn't processing toxins well and he can't tolerate folic acid. I'll share more on MTHFR in another post (feel free to google in the meantime.)
For the past 3 years, under doctor's orders, Nathan has taken methylfolate (a special B vitamin) and a special form of B12 every day. We've noticed a remarkable difference in Nathan within a few months of beginning this inexpensive vitamin regimen. He's calmer, less likely to freak out, and more in control of his actions.
2. Diet
We've gradually changed Nathan's diet over the past 3 years (before the autism diagnosis, back when he had the ADHD label), and he's improved more and more with each step. The first thing we changed was to cut out dyes from his diet, particularly yellow dye #5, red dye #40, and blue dye #1. Once the dyes were removed, we noticed something interesting. Nathan generally did pretty well, but if he did eat something containing one or more dyes, his behavior would noticeably decline. It was crazy!
Next we cut out high fructose corn syrup and noticed a similar response.
More recently, we switched our whole family to a gluten free diet (as of August 1st) and Nathan's improved even more. Our next step will be to switch to a dairy-free diet and move into a paleo lifestyle.
3. Routine
This is kind of a no-brainer when it comes to autistic kids, but it has helped Nathan so much. I used to hate schedules, but once I stopped trying to make a perfect schedule (which doesn't exist), Nathan has done so much better. Of course we have flexibility as needed, but when Nathan understands what is going to happen and what is expected of him, he is much happier and life is smoother for our entire family.
Sometimes just simple guidelines are extremely helpful. Nathan used to rush home from school, quickly finish any homework, do a half-way rushed job on his after school chores, then beg to be allowed to play Minecraft. This school year, I set a firm rule. No Minecraft, tv, or computer after school. Nathan now understands that he will be allowed a limited period of Minecraft time after his dinner chores (and obviously any homework) are finished.
Life is much more peaceful this way. And Nathan clearly feels better too which is the main goal here.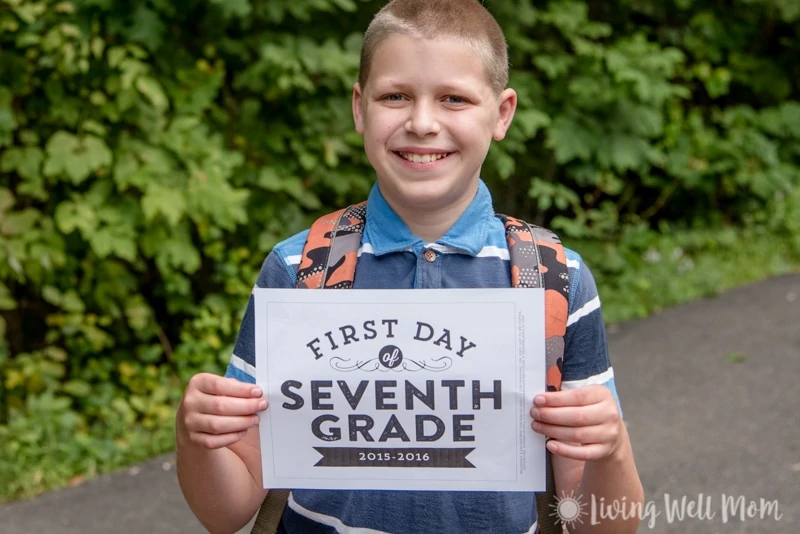 I truly feel it's a miracle that our autistic son is able to function like a "typical" kid 90% of the time now. There are still the occasional times when he gets frustrated and yells, but I can't remember the last time he had an all-out scary tantrum!
These simple changes have given us our son back. No, these changes aren't easy, especially the diet, but they're 100% worth it to see our son thriving.
If you have an autistic child, I hope you will consider these tips for your family too.
What helps your child?