My husband loves Christmas. He insisted on pulling out the holiday decorations the week before Thanksgiving.  My neighbors scoffed, but his festive heart was undeterred. And while we gazed upon our fully decorated tree while eating mashed potatoes and green beans, I couldn't help but feel a little extra thankful for the memories our Christmas tree holds.
Our Christmas tree is a collection of our family history, with baby's first ornaments and photos from our lives together as a family.
One of my favorite ways to deck the halls is with photos of our family.  My sister first made me a wood photo ornament, and now I've been making them ever since. The supplies are inexpensive, the production a cinch, and the final result for these wood photo ornaments is heartwarmingly adorable!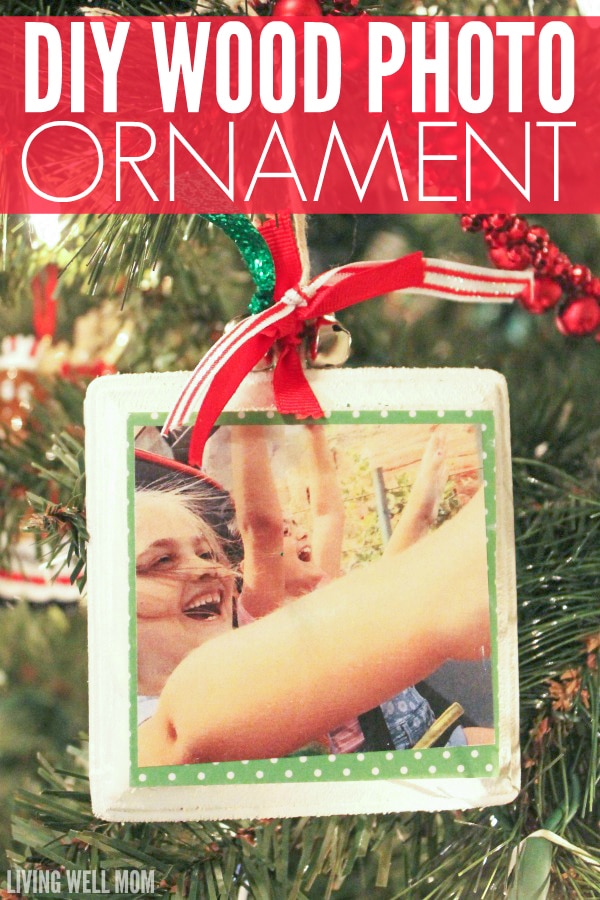 How to Make Wood Photo Ornaments
Materials
Don't let a longer list of supplies steer you away.  These are a great craft for mass production & you'll have enough to make dozens.
Start with wood plagues.  I found the square ones at Michael's in the wood craft section for $0.99, but I always use a coupon.  I have a collection of heart-shaped plaques from Walmart, but those make cropping photos a little bit harder.  Since I planned on making these with my daughter, I wanted as easy as possible.  An additional note, I've found some to have rough edges.  It doesn't change the look at all, but I pick out the smoother ones for my little artists.
Paint the plaque.  We used acrylic paint, so protective aprons were required.  Since you'll be covering the center of the plaque, you can skip painting here. Cover the sides and back and let dry.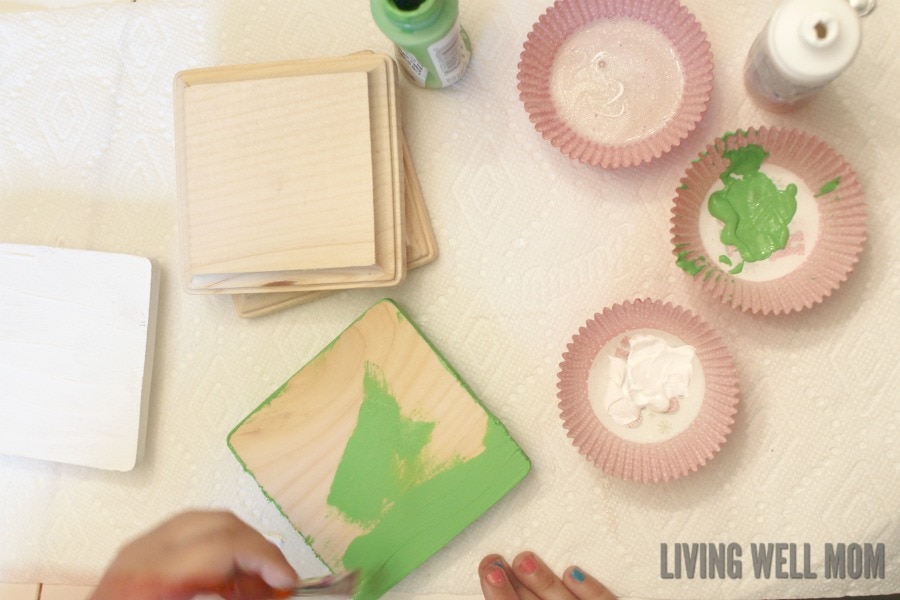 While the plaque is drying, trim scrapbook paper and photo.  The squares are never exactly the same size, so you'll need to adjust for your individual plaques. My scrapbook paper is just under 3 inches square, and the photos cut down to a little more than 2.8 inches square.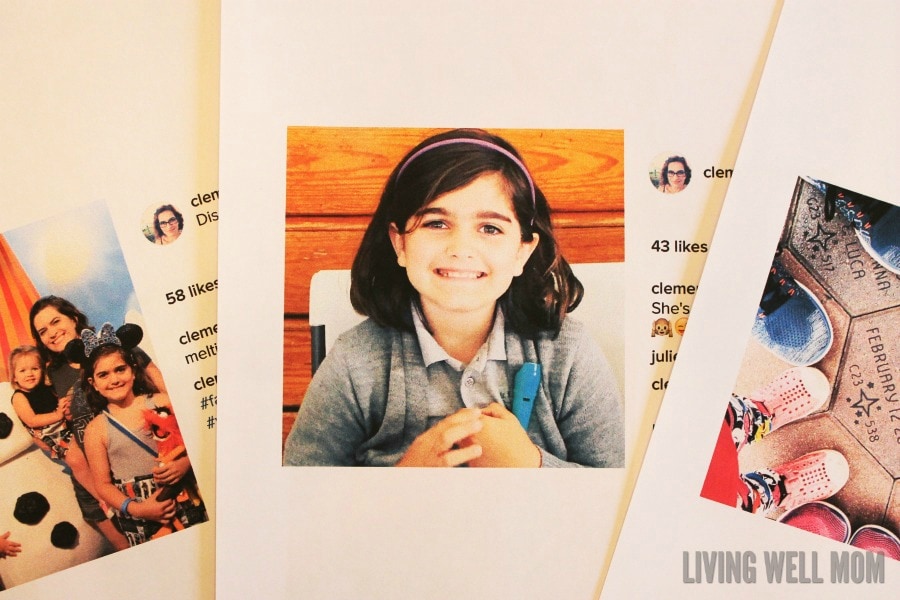 I used photos from my Instagram account since they're already in a square format.  I also opted to save a few pennies and use regular copy paper when printing.  It absolutely still worked, but the upcoming Mod Podge washed out more color than previous ornaments I've made with higher quality prints.  Up to you though!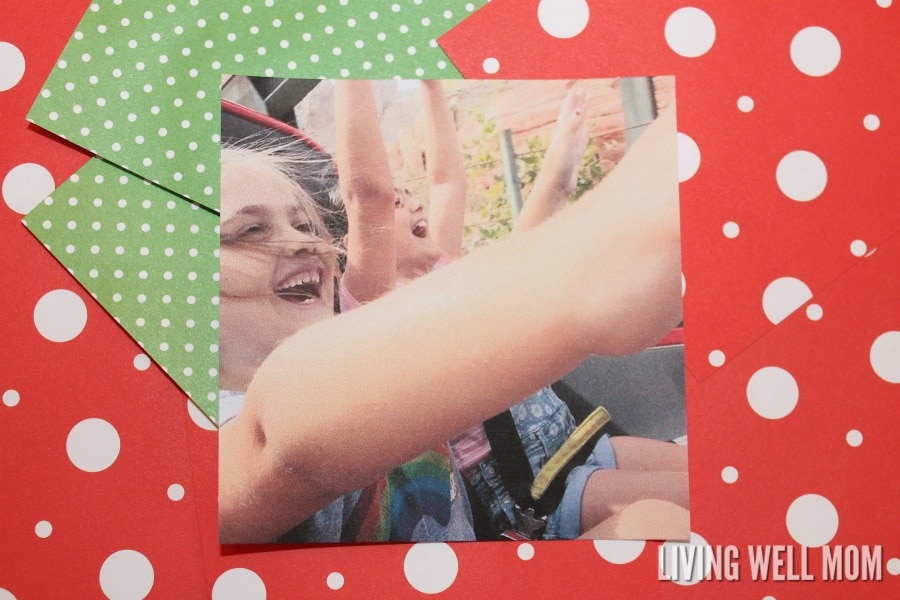 Once the paint is dry, apply Mod Podge to the center of the ornament. Then place your scrapbook paper and cover paper with another layer of Mod Podge.  Seal the edges of your paper onto the plaque by applying the adhesive here too.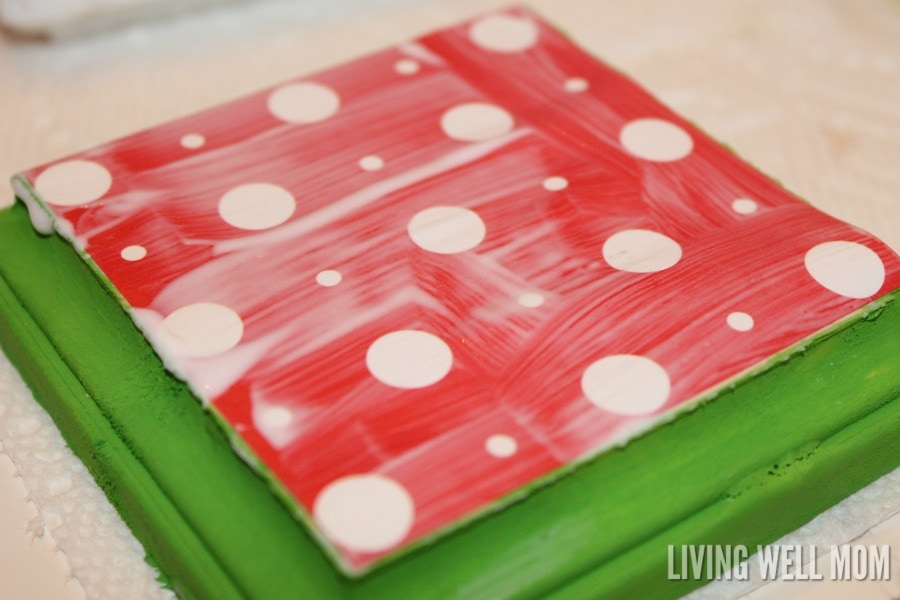 Next, center your photo onto your scrapbook paper.  Cover with another layer of Mod Podge and let dry.
Once dry, screw in an eye hook at the top of your ornament.  The wood is soft enough in the plaques that you can easily do this by hand.  I've tried cup hooks also, but you really do need a hook that's closed.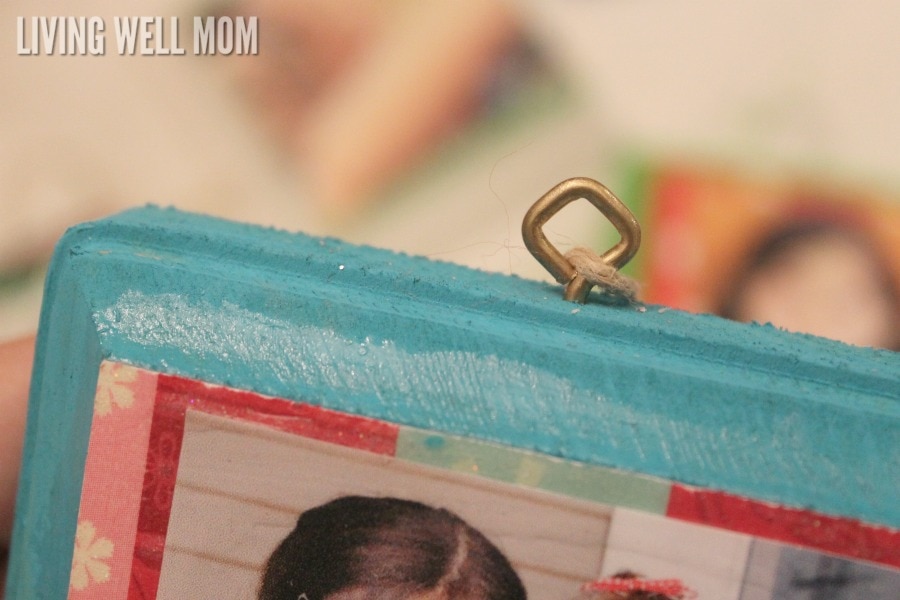 Add ribbon and jingle bells as desired.With the back of the ornament painted, I found it's a great place to describe your photo or mark the date. Now you're wood photo ornaments are ready to gift for grandparents or keep for yourself.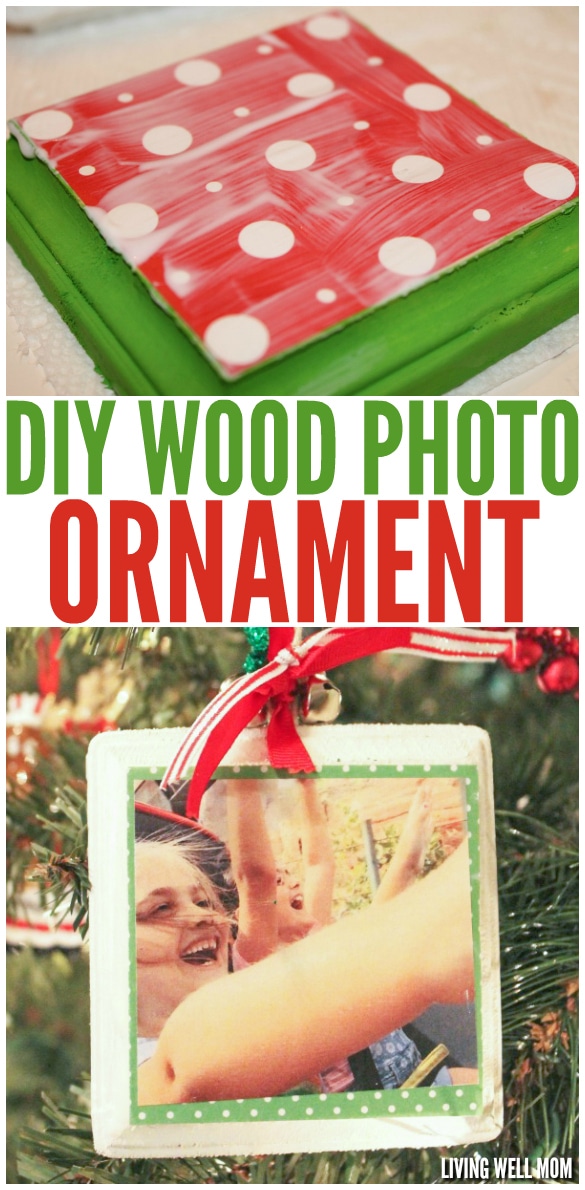 Whether you're decking the halls in mid-November or waiting until December, these wood photo ornaments are a wonderful way to add a little homemade nostalgia to your decor.