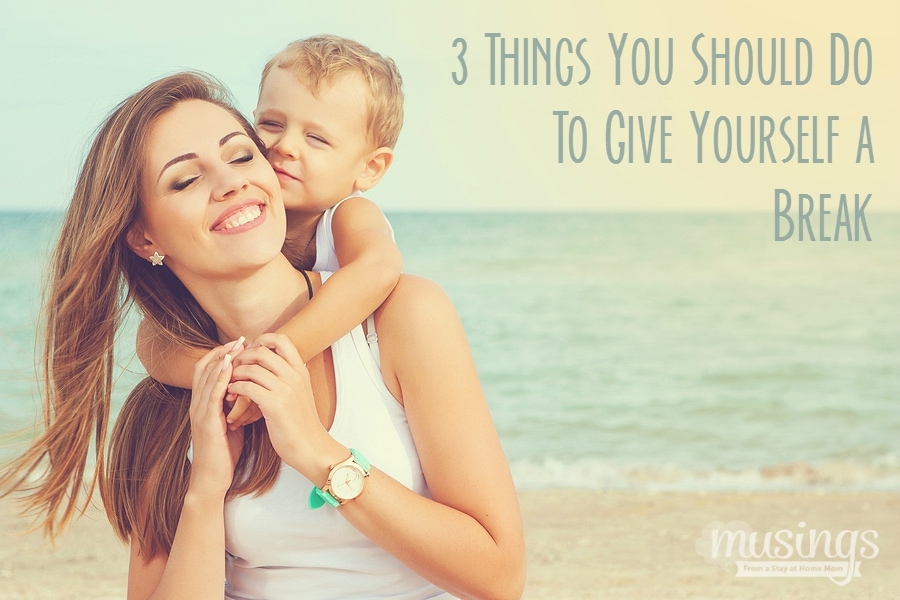 We all know that people can be judgmental. There's usually not much we can do about it, aside from trying to ignore it and surrounding ourselves with supportive family and friends.
But what about you, dear friend and fellow mom? Do you judge yourself?
I know you do. We all do it.
Without a doubt, I'm my own worst critic. And I bet you are too.
I tend to hold myself to impossible standards that I would never set upon someone else. I know it's not good for me. It's stressful and it's flat out mean to myself. But I still do it.
Do you?
Friends and fellow moms, it's time to stop being so hard on ourselves. We're all human. We're all moms who love our kids.
Today is #UniteMonday where we moms rally together, because we're all in this together.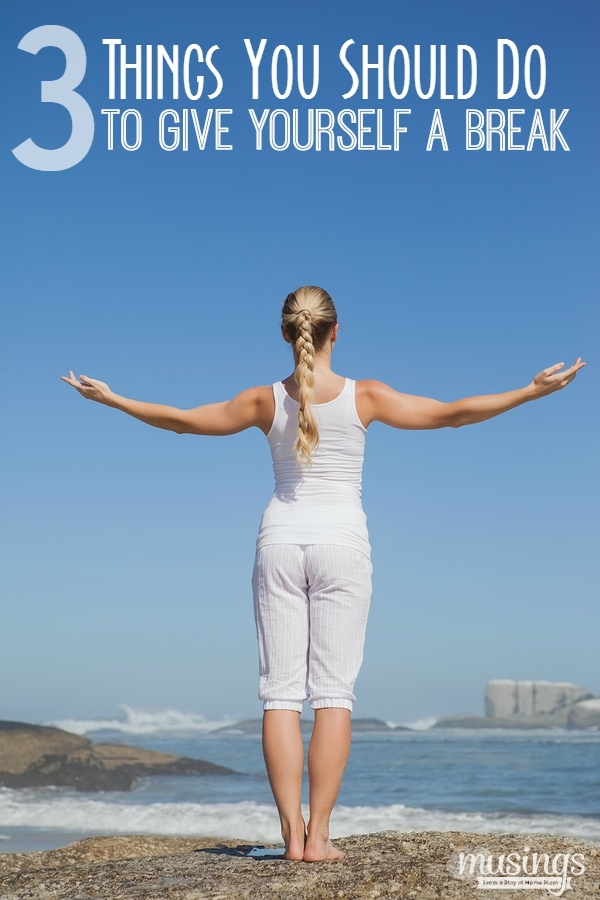 My Story:
I have hypothyroidism, which means my thyroid is underactive and my body has slowed down. I have to be careful of the food I eat and things that might bother my body (sugar, sunscreens, hormones in meat, etc.) I take medication three times a day to replace what my tired thyroid isn't producing. And while I'm MUCH better than I was 6 months ago, I still don't have as much energy as I'd like.
It takes a lot of energy to look after my four rambunctious children.
Some days, I'm just tired.
Ten days ago, we returned home from an 850-mile road trip to and from North Carolina (that's 1700 miles in one week – there and back.)
I've spent the last week unpacking, catching up on housework, tending to our animals, jumping back into blogging, and of course, being a mom. But I never gave myself a chance to relax from our trip, which was fun but very stressful.
A few days ago, my oldest son got a sunburn and spent three days having autistic outbursts because he couldn't stand it. It's been over a year since Nathan had outbursts this bad and I was surprised at how quickly it drained my remaining bit of energy.
It took my best friend coming over to help out and telling me that I should (and need to) take the rest of the afternoon off from blogging, housework, making dinner, etc. for me to actually do it. I protested at first, but then she reminded me how I give her the exact same advice and I should really follow it.
So I did. At first I felt guilty for not being a better, stronger mom.
Girlfriend, I bet you're reading this, shaking your head and thinking "yeah she definitely needed a break!" Right?
So why was I being so hard on myself?
Another example:
A couple days before our trip, I was packing for 5 people (I left Nate to do his own packing) and I kept missing things. I'd think I put Luke's swim vest in the beach bag and I'd turn around and it was gone. My sunglasses were on my desk and then they weren't.
All the while, the kids were in a mood and bickering like they hated each other. I'd think of something important – an item I'd need to pack or something I'd have to do – but one of the kids would interrupt me just as I was going to add it to my list and I'd completely forget.
Then I caught Luke (he's 4) walking off with his swim vest for what was apparently the third time. (He was also the sunglasses culprit.)
I. WAS. GOING. TO. LOSE. MY. MIND.
I lost my temper and yelled. Then I turned the TV on and the kids sat in front of it for the rest of the day. HOURS. I'm not kidding you.
Once I calmed down and had a few minutes to think, I felt really bad for yelling. And I apologized to my kids later.
I also felt guilty for letting them watch so much tv.
But you know what, girlfriends? I had a crap load of stuff to do and sometime's a mom's gotta do what a mom's gotta do.
Guess what? My kids watched TV and I remembered every single thing we needed for the trip except my own shampoo and conditioner. (And there were stores in North Carolina so not a huge deal.) Not too shabby, huh?
Instead of being so critical, I need to give myself a break. For the TV incident, for taking the afternoon off after an exhausting couple weeks, for the other times I've been so tired, I've taken a shortcut. It's not like I do it all the time.
YOU need to give yourself a break too!
We do a lot each day. Let's take credit for what we do and stop focusing on what we don't get done. Or for doing things like putting the kids to bed without baths when they're kinda dirty (I have totally done that more than I'll admit.) Or taking a day off and letting the house stay messy.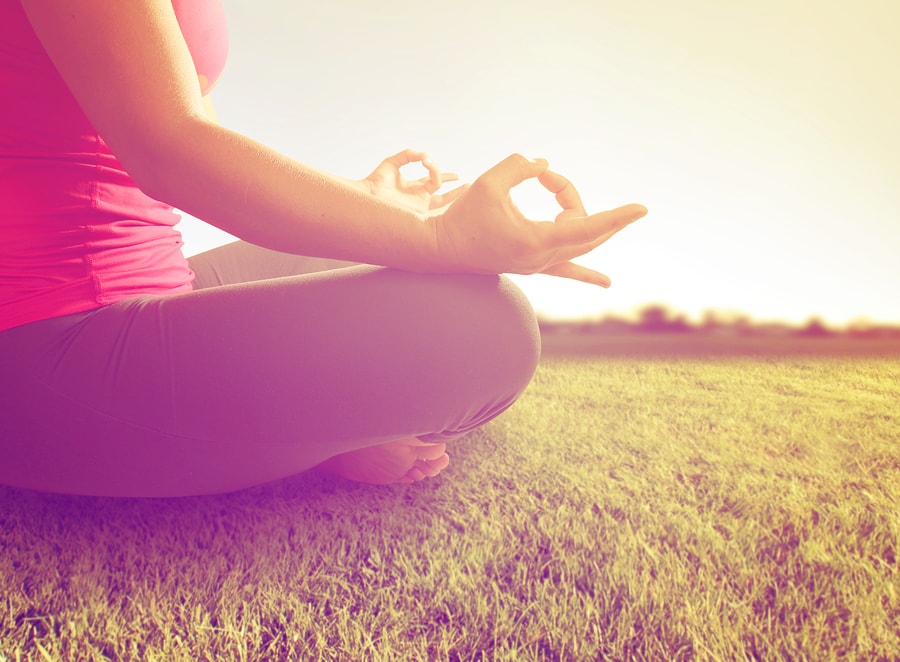 Give Yourself a Break
The next time you're feeling overwhelmed and stressed, here's 3 things you should do to give yourself a break:
1. Ask yourself what you would tell a girlfriend if she were in your shoes. Would you berate her the way you're doing to yourself? Or would you tell her it's okay? Sometimes you need to take your own advice!
2. Think about everything you DID get done.
Instead of dwelling on the huge to-do list you didn't finish, did you ever stop to write down everything you actually did? From cleaning up the spilled water in the living room (because your six-year-old thought it would be fun to fill a ziploc bag and lob it at his older brother) to folding tons of laundry because you're catching up from when your washing machine died. From kissing and bandaging a boo-boo to checking on the children's chores. And on and on.
Think about something positive instead of the negative. Stop looking at the glass half empty. Look at what's full! It's there, girlfriend. You just have to acknowledge it!
3. Re-evaluate what you're doing.
Take a deep breath and look around you. If it's not working, something needs to change. Maybe a playdate can wait another day. Or Joey can skip a soccer practice. You could order take out. Do you HAVE to finish that article now? Does the floor have to be mopped or can it wait another day or two? Buy something instead of making it.
How about joining the kids? If you can't beat 'em, join 'em.
Seriously.
Just think about it.
Remember, you are an awesome mom. Stop being so hard on yourself and give yourself a break!