This is a guest post from Stacey Pardoe of staceypardoe.com.
It's a quiet Saturday morning on the cusp of spring when I sense we need a change of pace. My 6-year-old is glued to the laptop, and my 2-year-old is watching his second movie of the day. I need to think of a better option before too much screen time gets the best of us, and I have perfect plan in mind.
We wiggle into our weathered hiking boots, winter coats, hats, and gloves, and head to the woods. The world is ours to conquer, and a mile-long hike along a meandering stream promises to breathe fresh vitality into our weary souls. The hemlocks invite us under their canopy like a warm blanket, and the austerity of the oak forest feels like something from a storybook.
The afternoon is filled with adventure. We examine the most interesting fungi, collect acorns, climb muddy hills, skip stones across the creek, and end our adventures with s'mores by a fire. We return home revitalized, and I'm reminded of the many benefits of hiking with my children.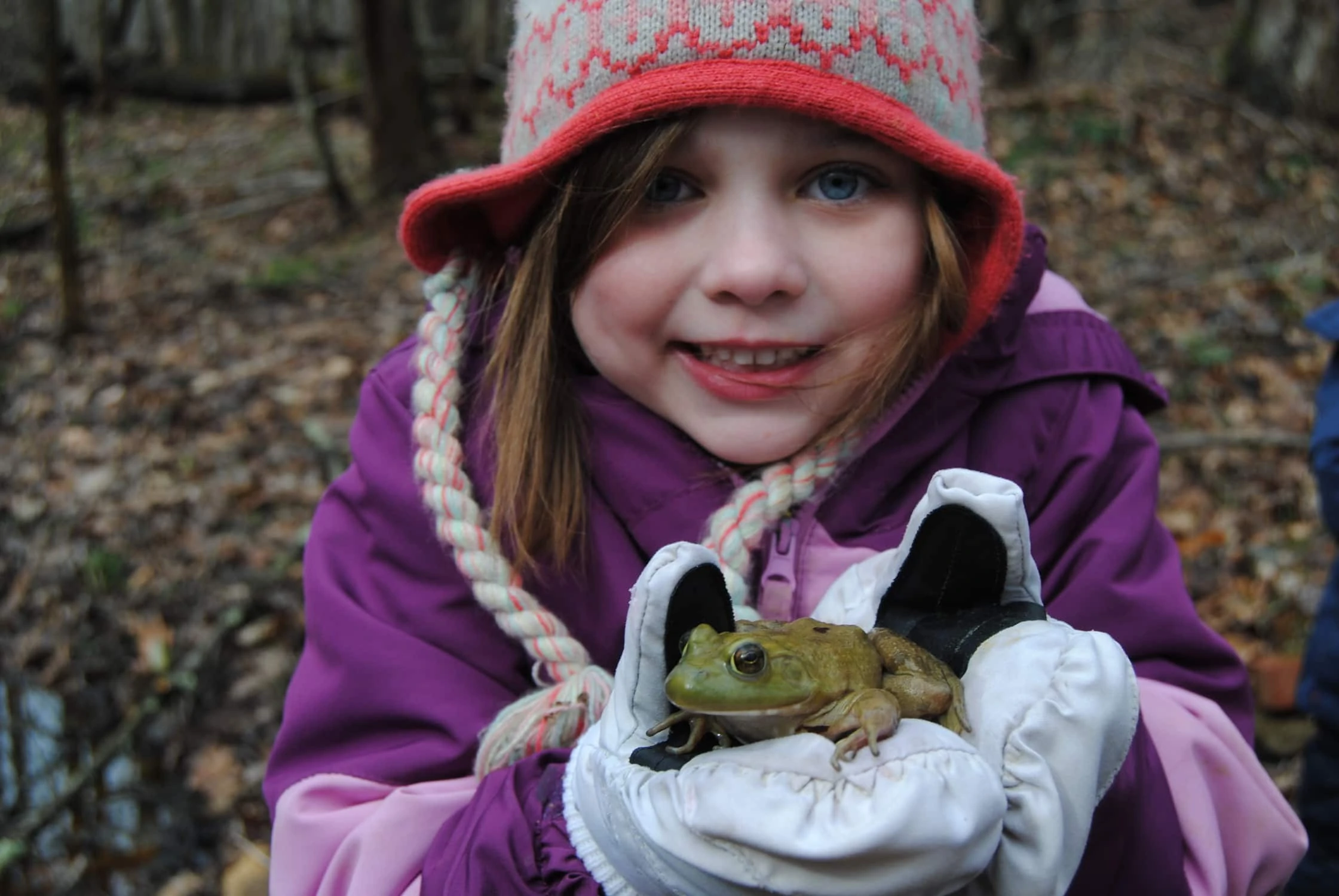 Quiet Moments for Conversation
In a world of instant accessibility, smart phones, and endless possibilities for digital entertainment, it can be difficult to find quiet moments to simply talk with our kids. Time in the woods eliminates the distractions of technology, toys, and to-do lists. Our minds are quiet, and we are free to simply enjoy silent moments together.
Some of the deepest conversations with my daughter take place in the stillness of nature. She opens up about her struggles in school, friendship quandaries, and questions that have been on her mind. Conversations in the woods create a lasting foundation for a strong relationship. The silence of the trees is the perfect setting for going deeper in our relationship.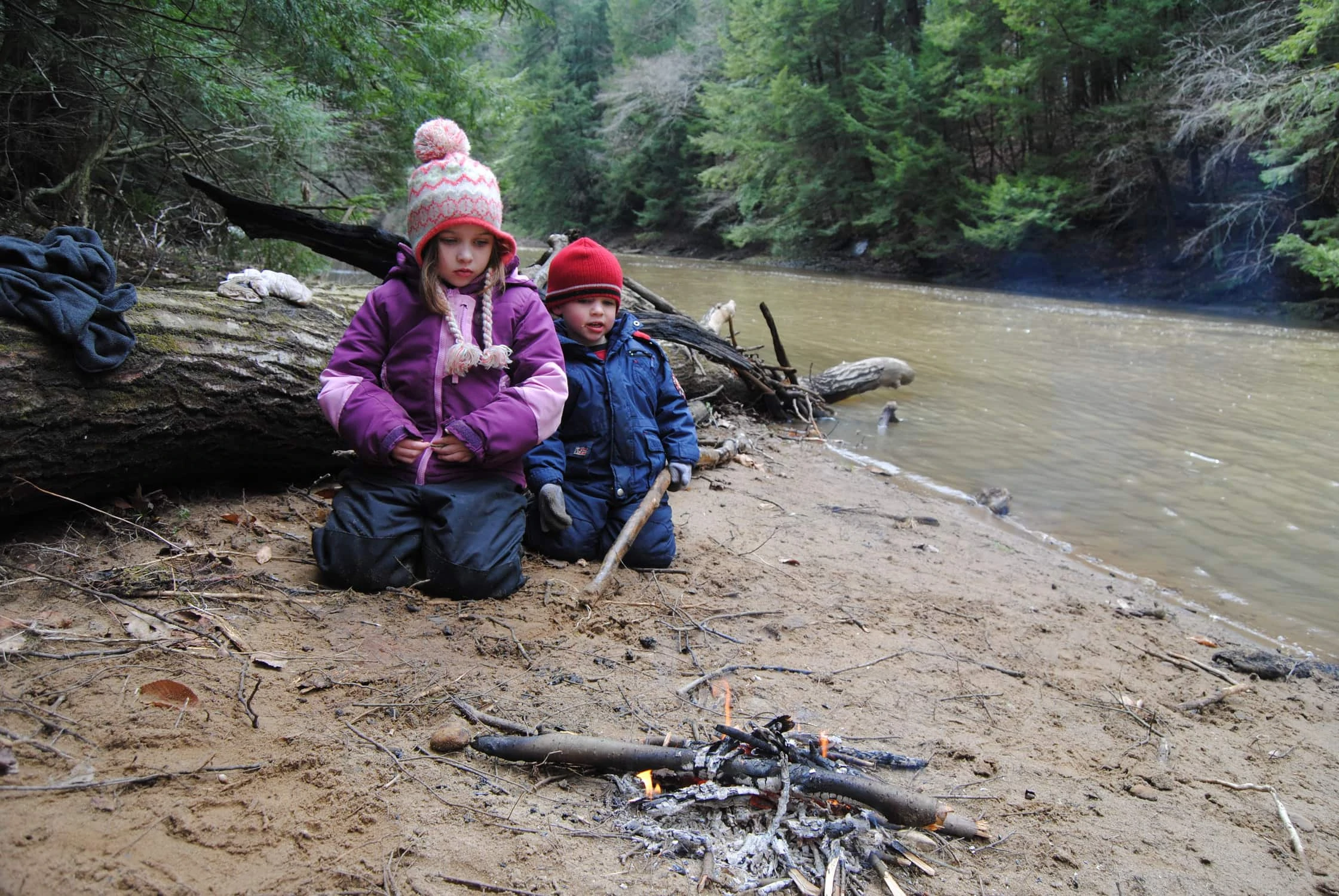 Hiking Cultivates Interest in a Naturally Relaxing Activity
We live in a culture of overworked, overbooked, and exhausted individuals. The struggle to balance our careers, families, and social commitments creates an undercurrent of stress in most of our lives. It's important to find activities that alleviate stress and promote relaxation.
Spending time in nature naturally shifts our focus to the beauty of the natural world, and it's a healthy form of stress-management. Cultivating activities that reduce stress in the lives of our children is a gift they will enjoy for decades to come.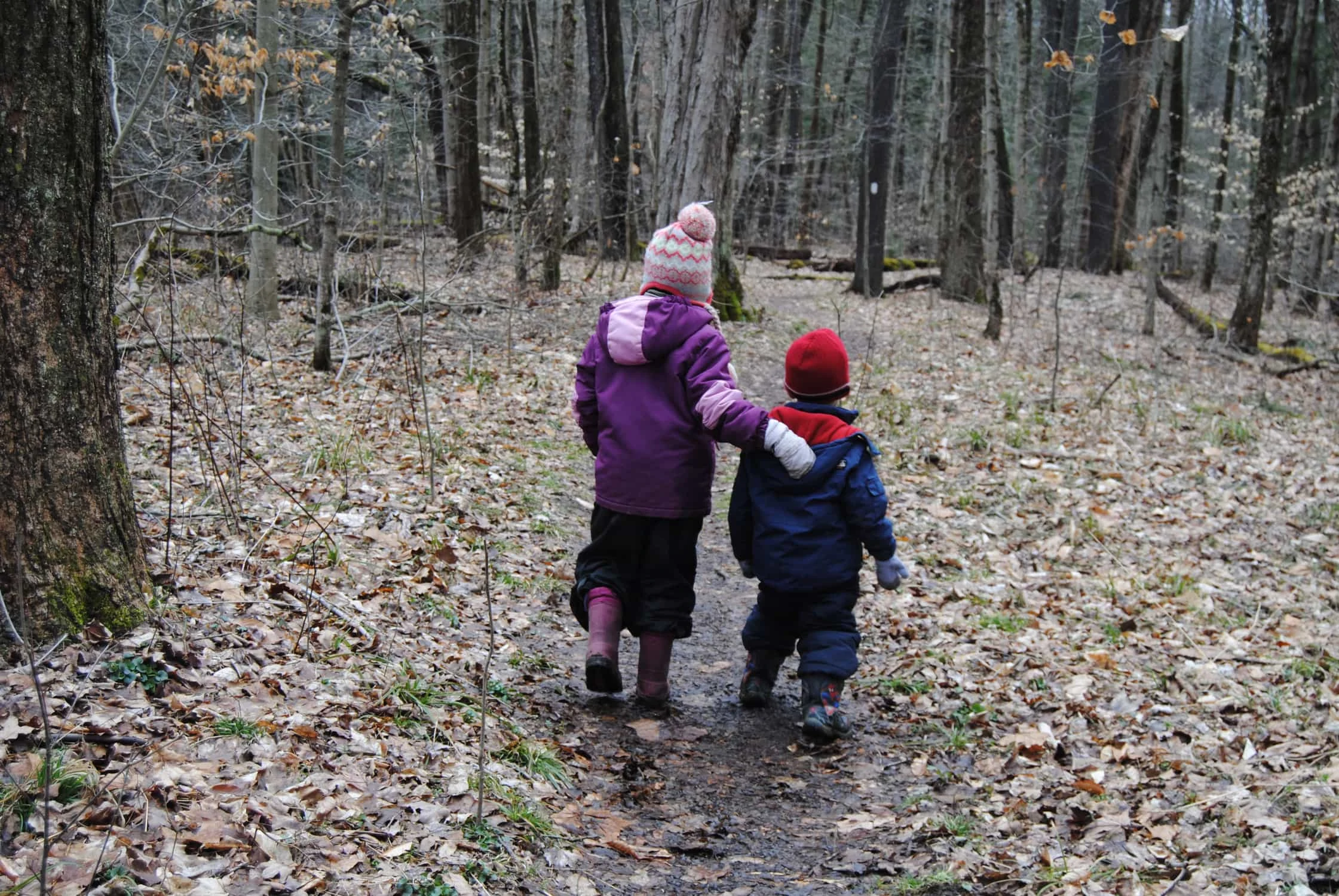 Exercise is Healthy for the Body and Mind
I started hiking in my early twenties because I wanted to burn calories in an enjoyable way. The thought of burning 1,000 calories on a ten-mile excursion through the woods seemed like a better option than hitting the gym. The distraction of constantly changing scenery keeps my mind off the work involved.
I continue to enjoy the exercise that comes through hiking. Enjoying a form of exercise that can be shared with my children is highly motivating and deeply purposeful.
Open Space for Creative Play
Stopping our hike to climb a fallen maple tree or throwing stones in the creek encourages children to play creatively. Most of us are surrounded by endless options for entertainment in our homes. Returning to the forest forces children to entertain themselves with sticks, rocks, and sand.
As I watch my daughter build sandcastles and stalk frogs on her belly, I am reminded that this kind of play builds creativity that will benefit my children for decades.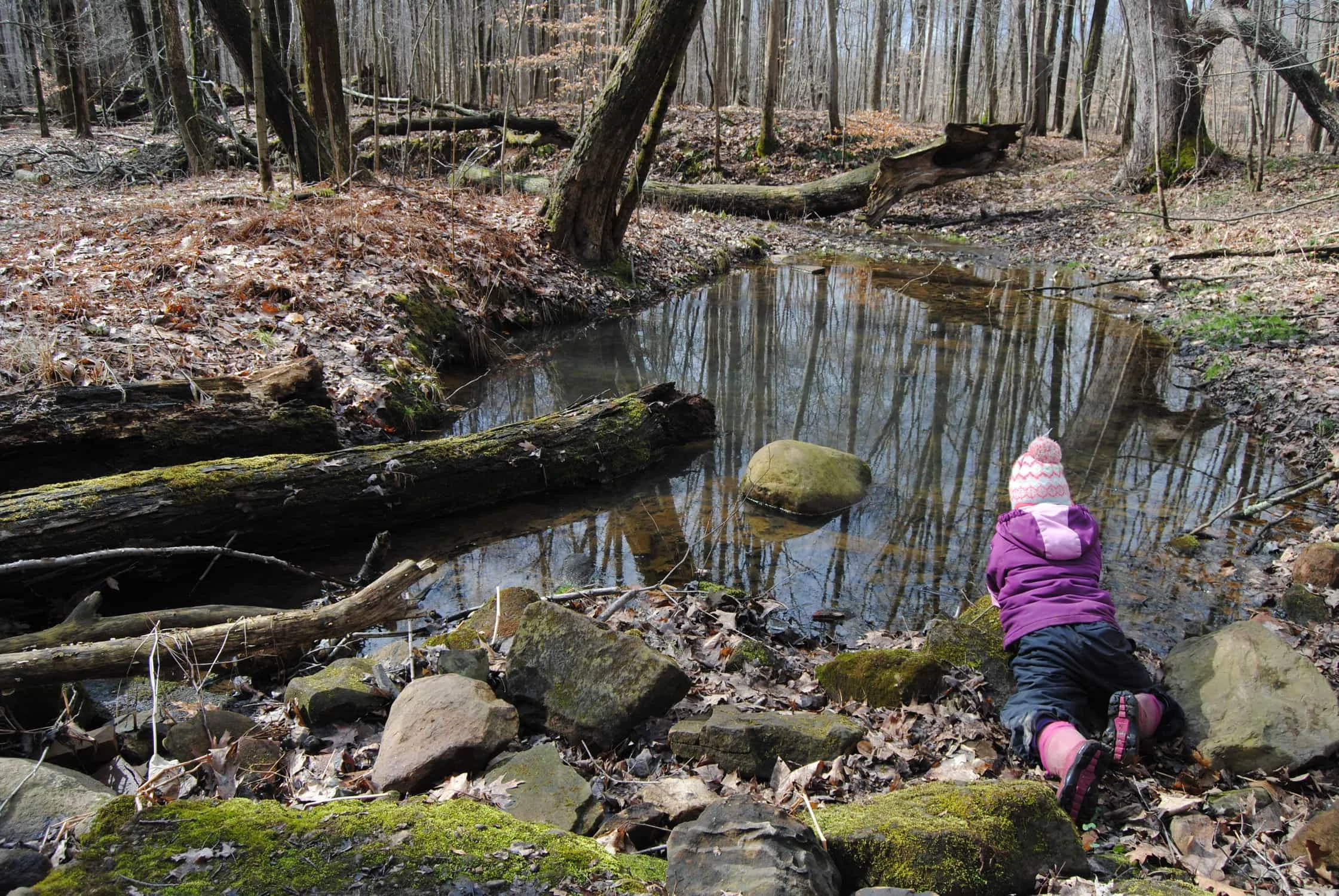 The greatest benefit of hiking with my kids is the opportunity to spend focused time with them. We make lasting memories, rely on each other to climb hills, and build trust that will carry us forward for years to come.
Stacey Pardoe is a wife, mother of two, writer, mentor, and teacher. She writes at staceypardoe.com. Stacey is passionate about encouraging others to live healthy, satisfied, and fulfilled lives.