I love simple meals and I have several favorites that I regularly make for my family. But sometimes those favorites get a bit…well old, and they need some tweaking. Sometimes all it takes is one ingredient to make a big difference.
That's what Velveeta Cheese did for my Tuna Noodle Casserole. A simple favorite, my recipe needed a makeover in a big way. It was too boring. So when I was asked to create a recipe using Velveeta Cheese, I knew exactly what I was going to do.
Velveeta Cheese and I go way back. My favorite childhood meal was the boxed Velveeta Shells and Cheese mixed with hotdogs. I requested that for every birthday I can remember. LOVED it. And today, my own children love it too.
But it's funny, because as much as I loved the mac 'n cheese, I never really cooked with Velveeta Cheese bricks. So this was a great chance for me to expand my horizons and try something new.
Enter my recipe for Cheesy Tuna Noodle Casserole. I tweaked a couple ingredients and added Velveeta Cheese. Like the original recipe, I kept this meal simple and with less than 20 minutes of prep time, it's perfect for a quick dinner on a busy night.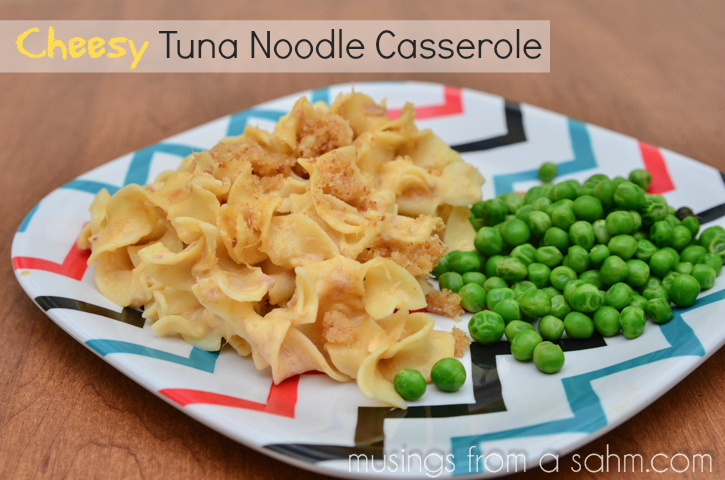 What You'll Need:
8 oz uncooked wide egg noodles
1 tsp onion powder or 1/2 onion chopped (you'll need to saute it in butter)
1 can (10 3/4 oz) condensed cream of celery soup
1/2 cup milk
8 oz Velveeta Cheese
2 cans chunk-light tuna fish, drained
2 Tablespoons butter or margarine, melted
1/4 cup Parmesan cheese
1/4 cup bread crumbs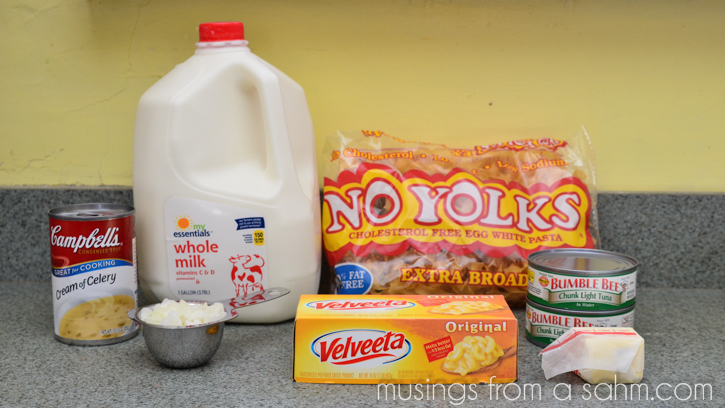 How to Make Cheesy Tuna Noodle Casserole
Cook the noodles according to the package directions. It's usually 7-8 minutes for me.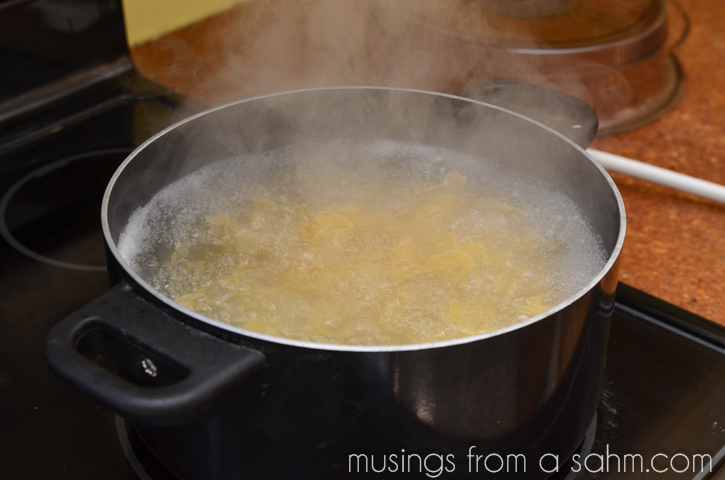 While the noodles are cooking, cut the 16 oz block of Velveeta Cheese in half. We only need 8 ounces for this recipe.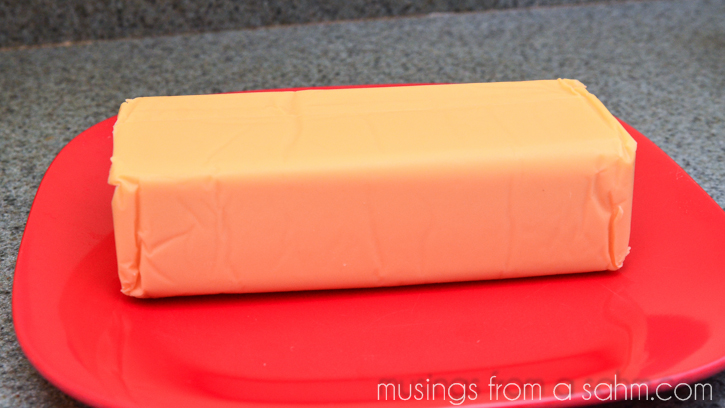 Melt the cheese in a small saucepan over low-medium heat. (You could also try melting in the microwave.)
In a separate bowl, combine the cream of celery soup, milk, and onion powder.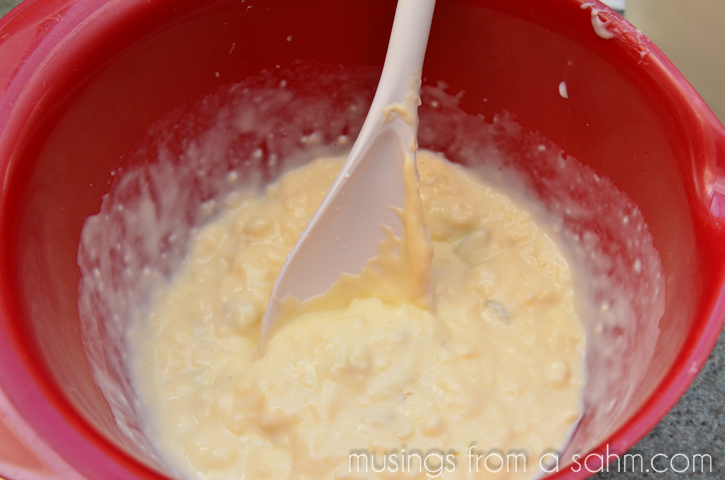 Add the tuna fish (drained) and melted Velveeta cheese.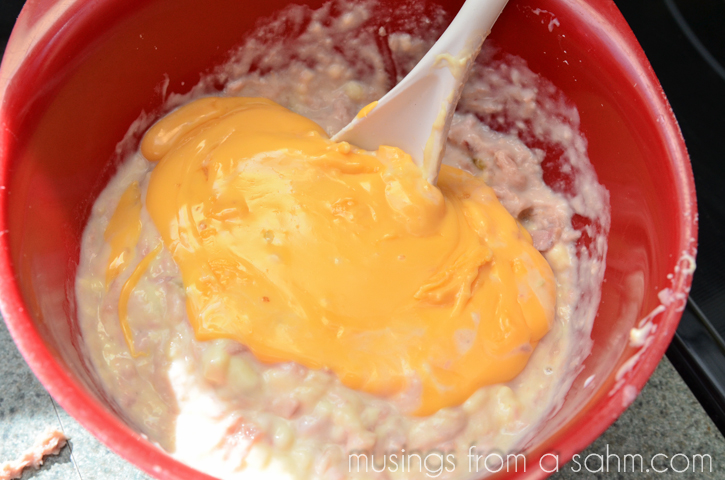 Stir well.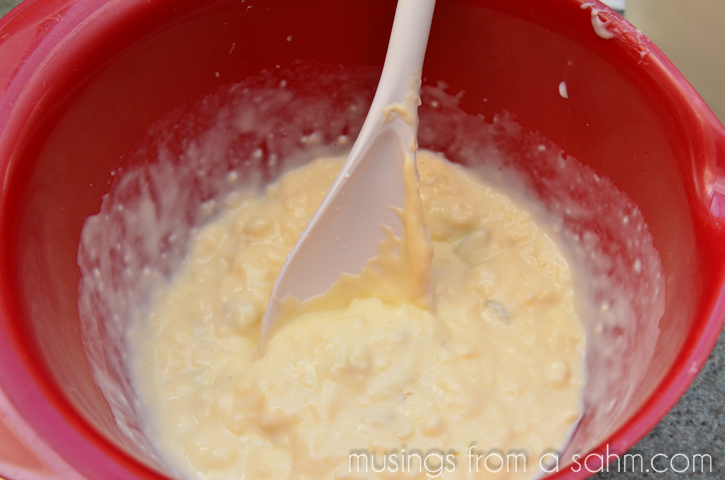 At this point, the noodles should be cooked. Drain and return to the pot. Add the tuna mixture to the noodles.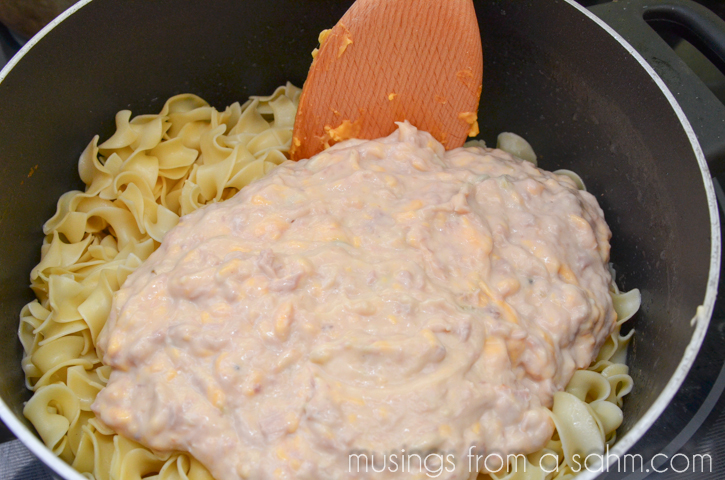 Stir to combine.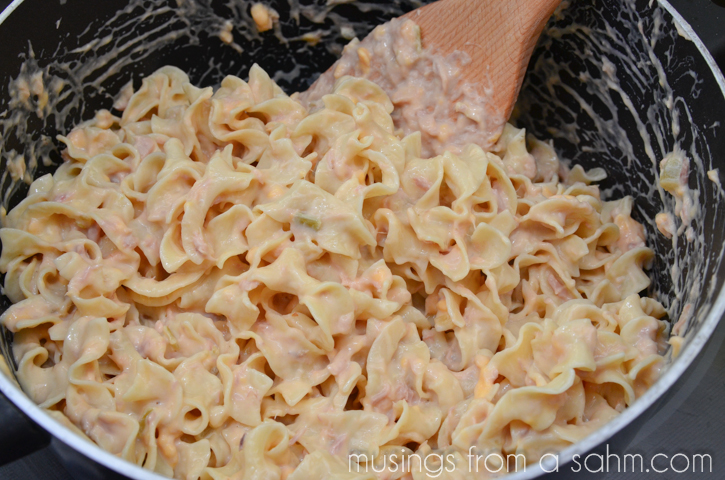 Turn into a 2 quart casserole dish.
Mix the crumb topping by combining the melted butter, Parmesan cheese, and bread crumbs.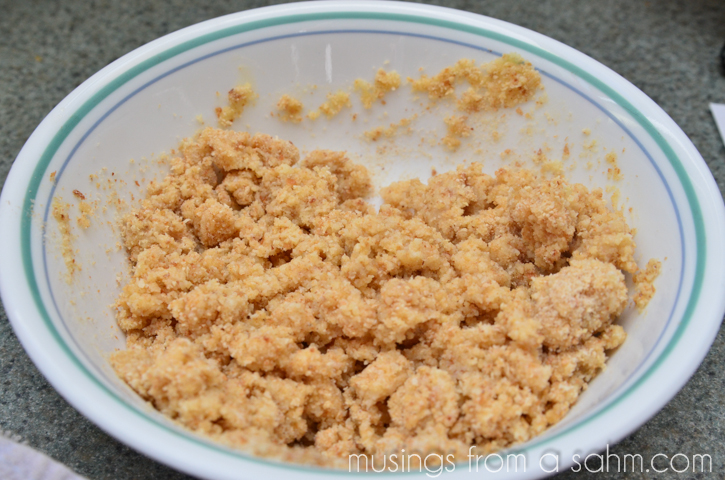 Sprinkle over the casserole.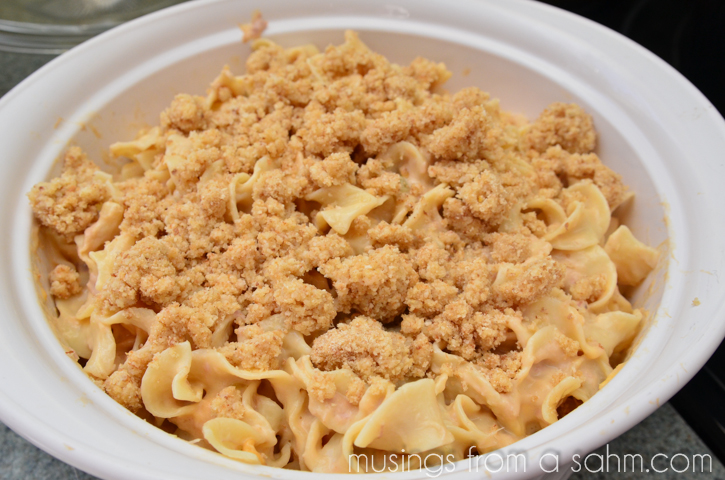 Microwave for 5-8 minutes or bake at 350 degrees for 20 minutes or until heated through.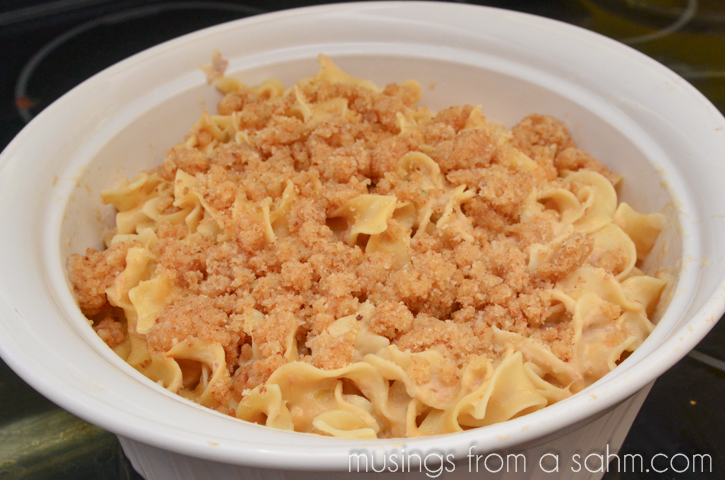 Serve warm.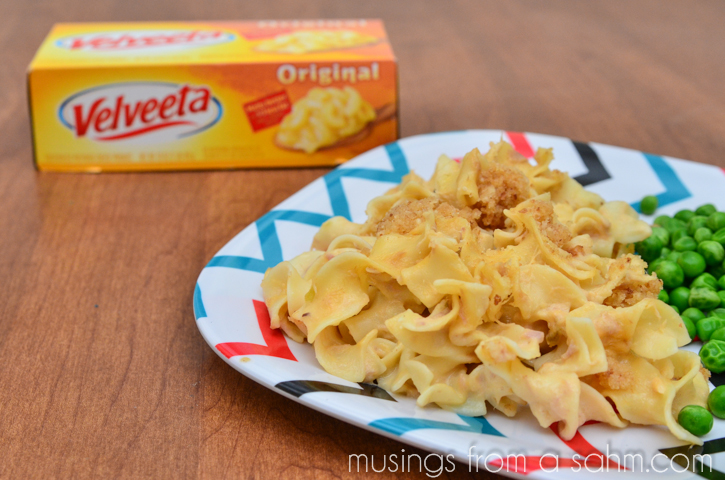 My six-year-old daughter, Emily, doesn't often ask for seconds, but she did with this recipe. Emily gives our Cheesy Tuna Noodle Casserole with Velveeta Cheese two thumbs up! (She insisted her stuffed pink pig, "Pansy", approves too.)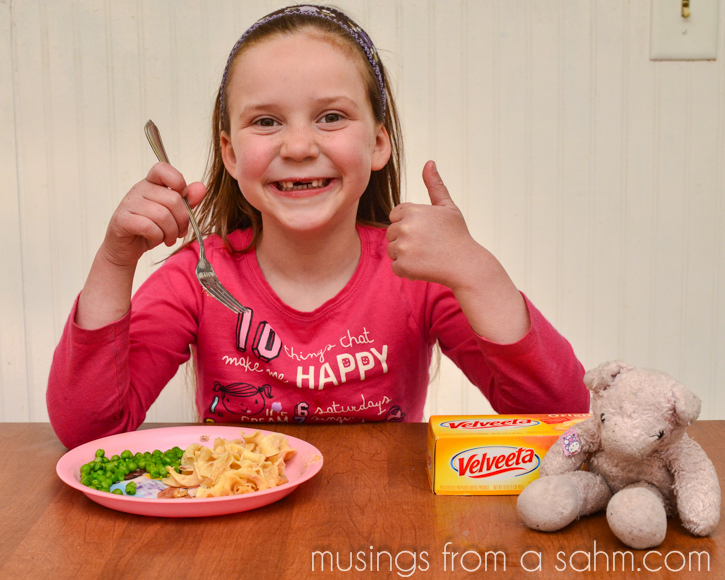 I can understand why Velveeta is called Liquid Gold – it really does add a lot to a meal, especially one like Cheesy Tuna Noodle Casserole!
Click here for the printable recipe:
Velveeta asked me if I knew any Liquid Gold Diggers. I'll know more soon once they taste these dishes! Why? Because Liquid Gold Diggers love the Liquid Gold of Velveeta.

"Disclosure: Compensation was provided by Velveeta via Glam Media. The opinions expressed herein are those of the author and are not indicative of the opinions or positions of Velveeta"