Many folks don't have the luxury (or hassle) of a live Christmas tree each year, but there's still a way to enjoy that refreshing evergreen scent. All you need are a few essential oils and you'll have your own Christmas essential oils blend!
Christmas essential oils blend you can make yourself! This is an easy all-natural way to fill your home with your favorite Christmas scents, like pine and cinnamon.
Would you believe that I've never once had a real tree at Christmas time? Growing up, we always had an artificial one because of family allergies and my mom didn't like messy needles. Plus she was a Christmas nut, meaning the tree went up the day after Thanksgiving, and stayed up well past the new year (only an artificial could stay up that long!)
I have inherited the Christmas nuttiness and I truly do believe this is the most wonderful time of the year. Some say though that I'm totally missing out on a real tree, because my home doesn't have the authentic Christmas smell of an evergreen that so many know and love.
My solution? Here's a simple Christmas essential oils blend you can make yourself! The pure natural smell of the essential oils is as close as it gets to the real thing, plus it's inexpensive since a little goes a long way.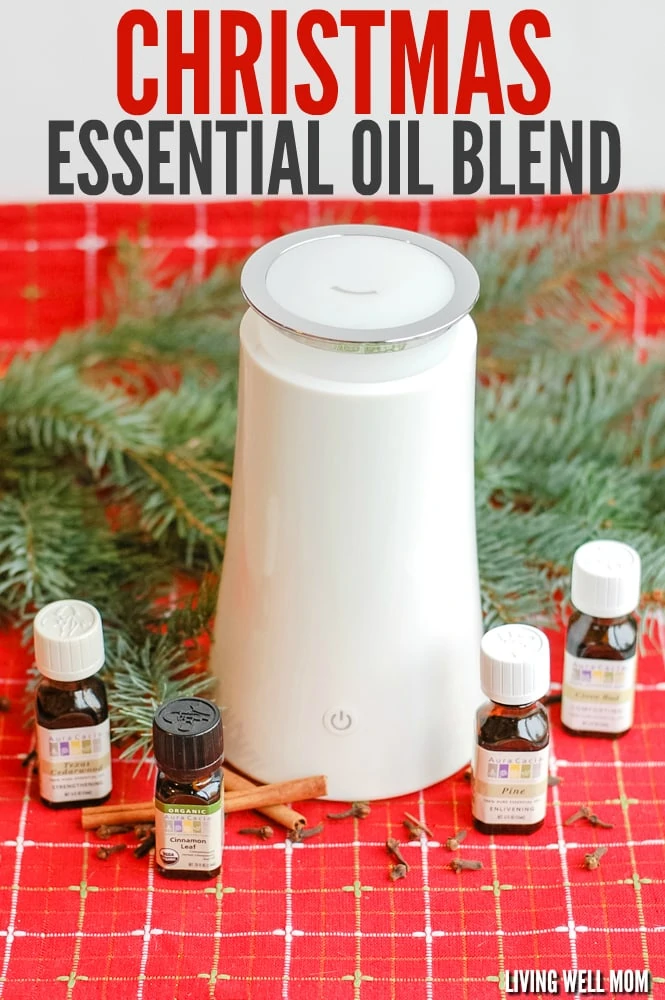 With this Christmas essential oils blend in your diffuser, you'll enjoy a wonderful all-natural holiday aroma throughout your home.
What You'll Need for this Christmas Essential Oil Blend:
For this fragrant Christmas essential oil blend, I use pine, cinnamon leaf, clove bud, and Texas cedarwood essential oils. I bought the Aura Cacia brand from my grocery store, but you can use whichever brand you prefer.
For this essential oil blend, you can use a cool mist diffuser
, but I personally prefer an oil warmer diffuser
because I think the scent is intensified by the heat, and I just love using candles whenever I can this time of year! I used a Tealight Oil Warmer Diffuser
– very similar to mine and it costs just $4.90! You can find other options over here
.
If you do use a tea light warmer, be sure to add 2 tablespoons of water to the glass plate first, then add the oils. Your burn time will be much longer that way!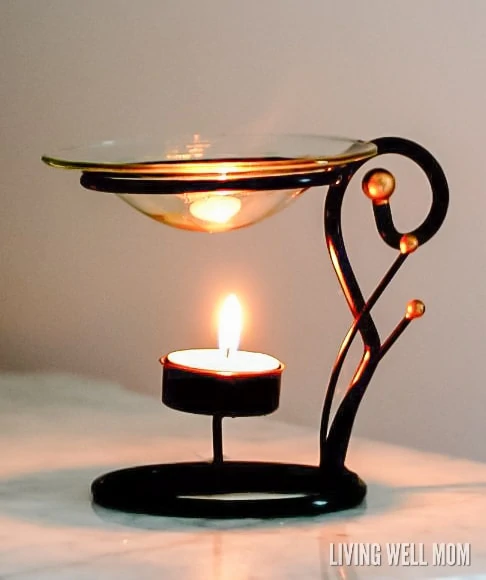 Add this amount to your diffuser:
1 drop of pine, cedarwood, clove, and cinnamon essential oils.
This combination gives off a lovely aroma for about an hour or two. The oil and water at that point are about dried up – so you can blow out the candle or simply refill. Be sure to keep an eye on it – if you burn the glass too long without anything in it, you can crack the glass!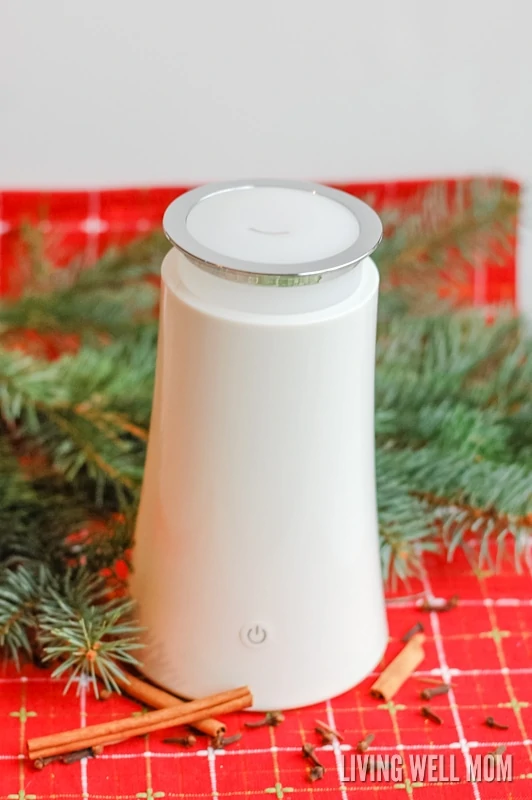 Other than using this Christmas essential oil blend in your home, what are some other healthful ways you welcome this Christmas season?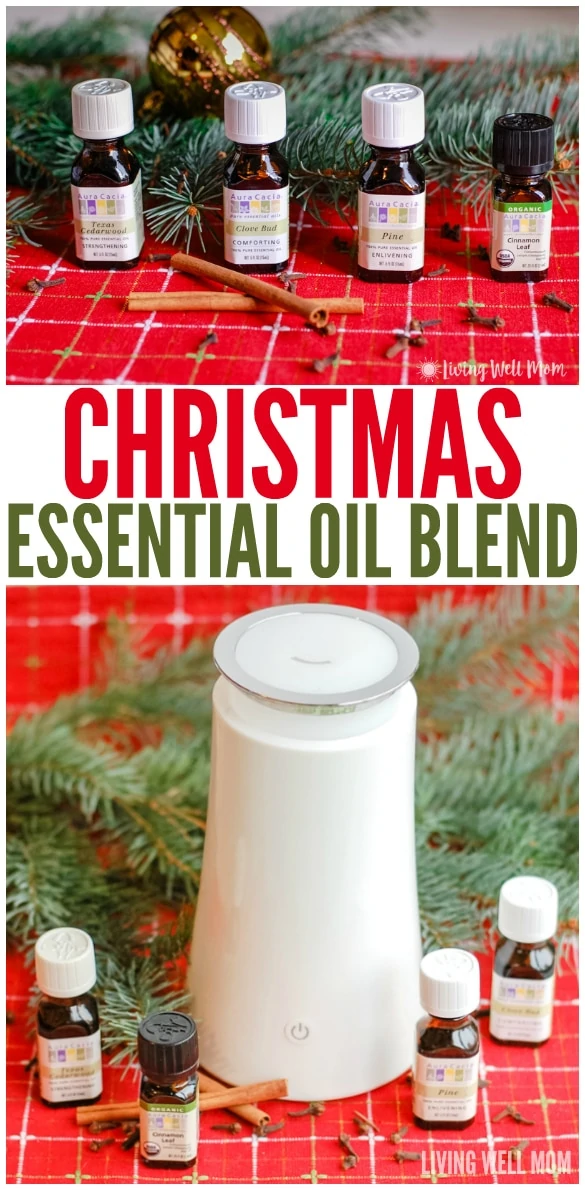 Be sure to check out our Essential Oil Ornament for your Christmas Tree too!
*Disclosure: I'm not a nutritionist or medical professional. I'm sharing information I've learned through research and my own experience. I make no guarantees as to any claims or health benefits. You should talk to your doctor if you have any health issues or concerns.