This homemade citrus sugar scrub with essential oils is easy to make and a wonderful way to pamper yourself. Using only all-natural ingredients, this sugar scrub works as an exfoliator to remove dead skin cells and moisturize at the same time.
The combination of citrus essential oils also serve as an immune system support, mood booster, and increases mental energy levels. It's easy to make and only takes about 5 minutes!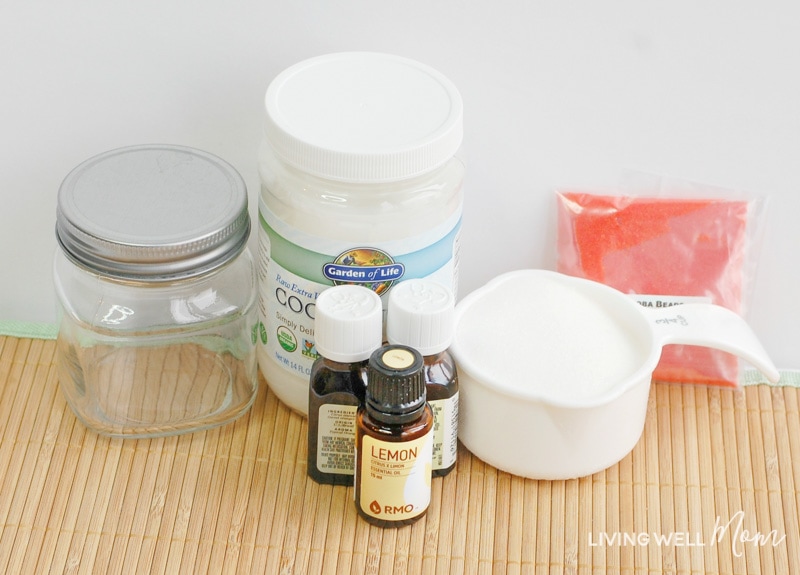 Homemade Citrus Scrub with Essential Oils
What You'll Need: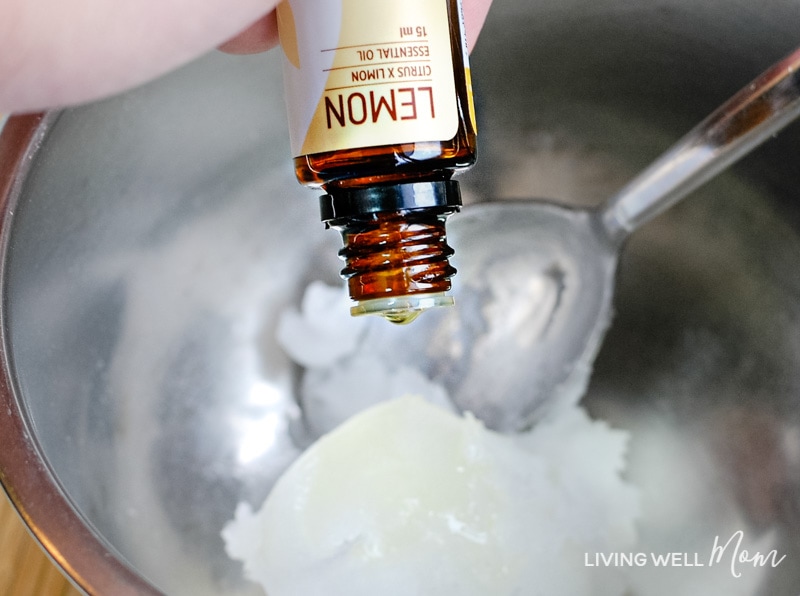 To start, simply add 1/4 cup of coconut oil to a medium-sized mixing bowl. You may need to put your coconut oil in the microwave for a few seconds to soften it up if it's colder than 70 degrees in your house.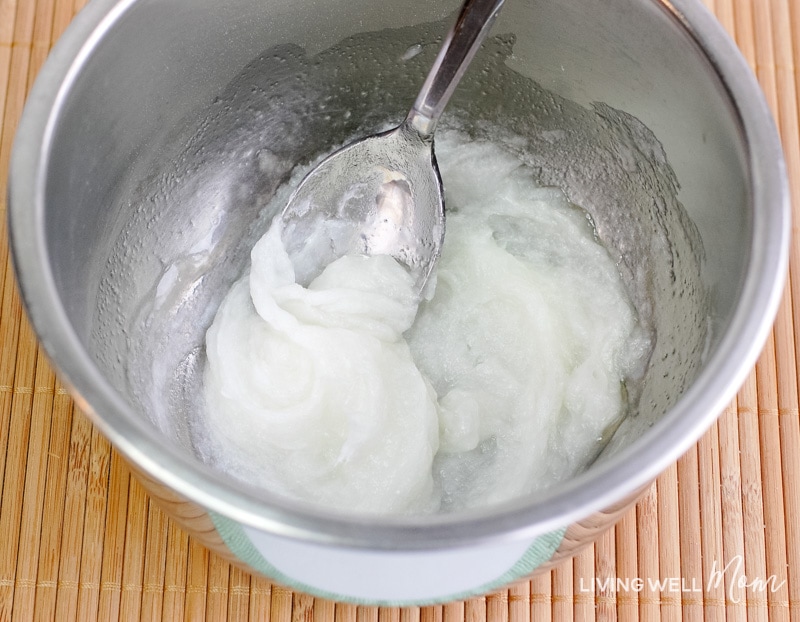 Then add about 5 drops each of lemon, lime, grapefruit, and orange essential oils or a citrus blend. There is no hard and fast rule about which citrus essential oils to use – so if you only had orange and lemon on hand, just add 10 drops of each of those two instead. Mix the oils in well with the coconut oil – so that all of the oils will be well blended.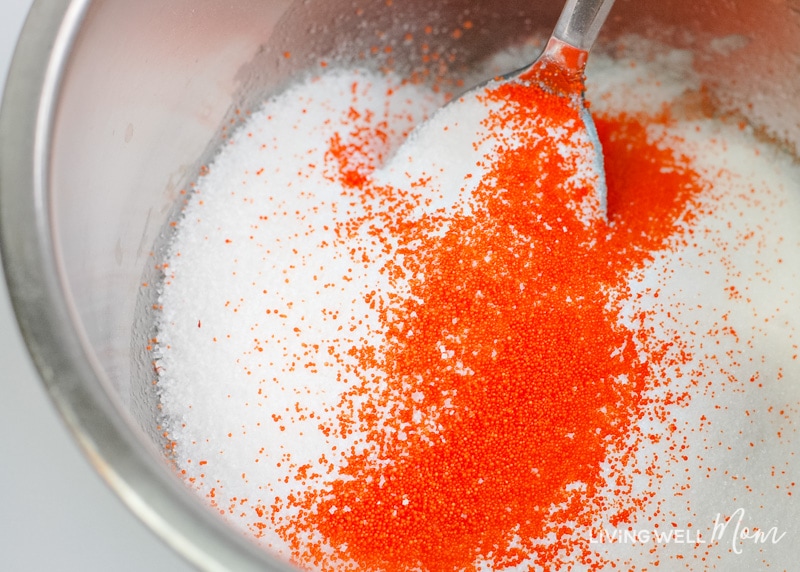 Next, add 3/4 cup of white sugar, a tablespoon of orange jojoba beads, and stir until well blended. The jojoba beads are optional and not 100% necessary for a sugar scrub, but the pop of color makes this sugar scrub that much more fun and also helps in the moisturizing and exfoliating process as well!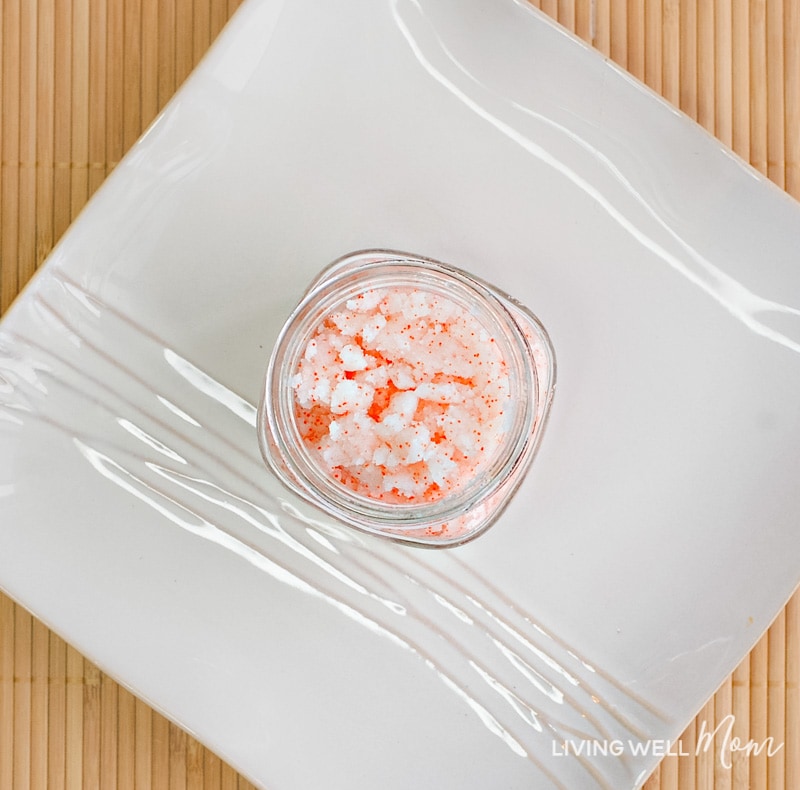 Store your homemade citrus sugar scrub in a baby food jar or a small mason jar.
This amount will fill 2 baby food jars or one jam-sized mason jar. I mentioned earlier that you will want to store citrus sugar scrub in a glass container, as the citric acid in the citrus essential oils can corrode plastic containers, plus leach plastic chemicals into your scrub (which you definitely do not want!)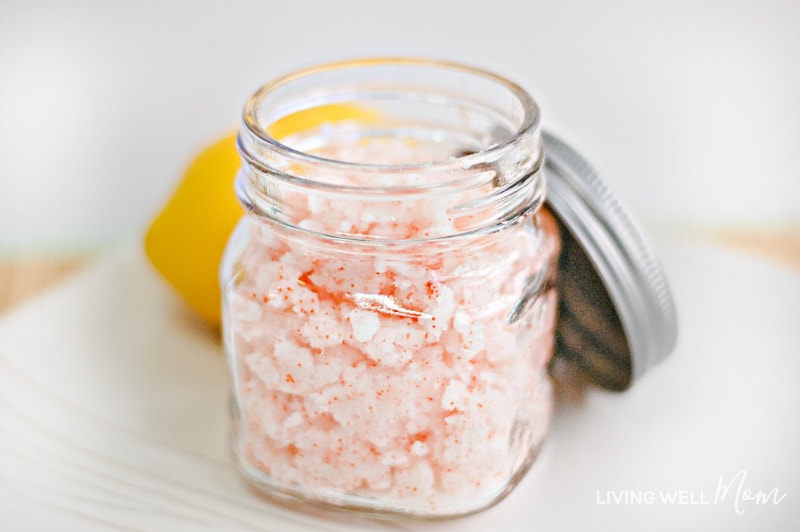 The aroma that comes out of this citrus sugar scrub jar is truly uplifting and I highly recommend using this during your morning shower! If you are looking for something to help you wake up and put you in a good mood, then the aroma that comes from this citrus sugar scrub is your answer!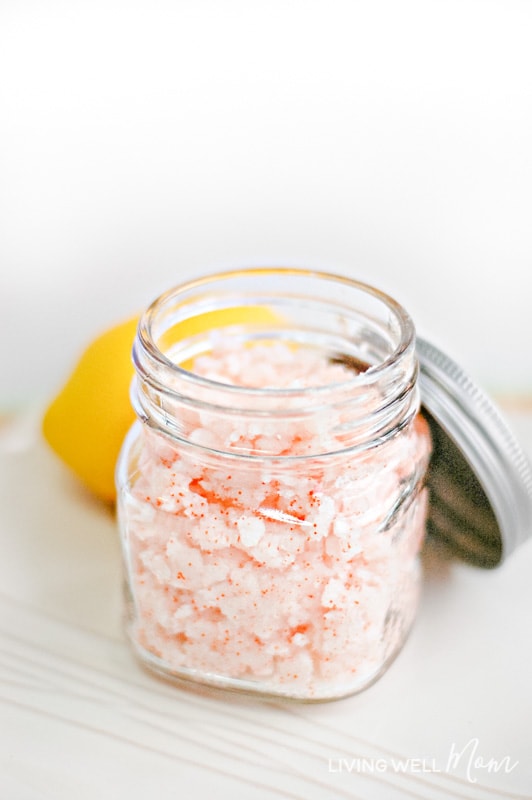 sugar scrub works as an exfoliator and moisturizer at the same time. Plus it only takes about 5 minutes to make! #homemade #sugarscrub #essentialoils #naturalbeauty " />
The coconut oil is a wonderful skin moisturizer! I like to generously apply this to my legs and rinse before I shave.
Also, the citrus essential oils have been known to boost your mood, boost your immune system, and have antibacterial qualities. Sounds like the perfect combination to add to your morning routine as you start your day! I also really like using this in the middle of the winter. The citrus smells remind me that spring is on the way and that we won't be in this gray winter wonderland forever!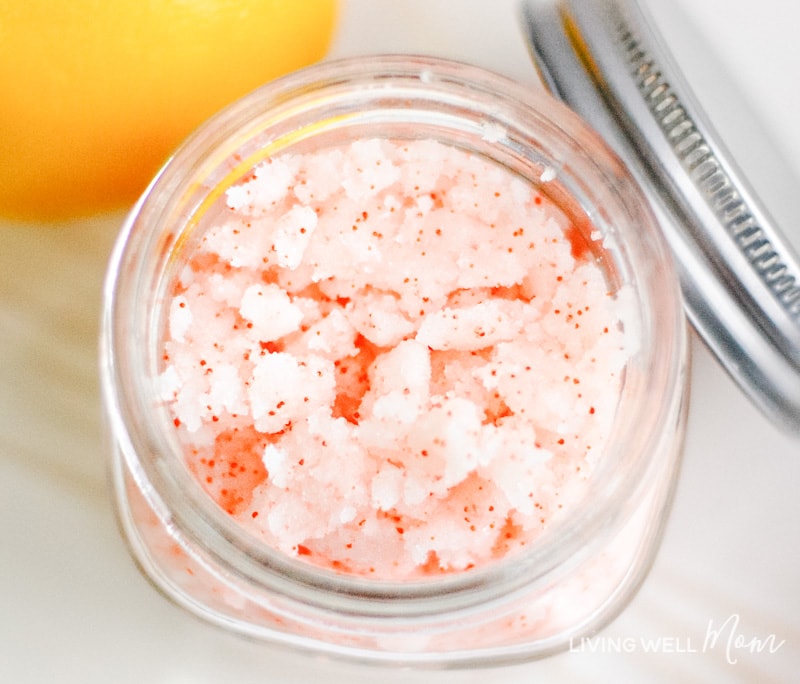 Moms, don't feel guilty by making this to pamper yourself in the mornings! Make a double batch of this lovely homemade citrus scrub and share with a friend! Enjoy!
Once you try this, you'll be hooked on scrubs. If you want to try a new variation, I highly recommend these DIY scrub bars! This multitasking bar exfoliates, washes, and hydrates skin all in one go.
Looking for more DIY bath and beauty products you can make at home? Try these:

sugar scrub works as an exfoliator and moisturizer at the same time. Plus it only takes about 5 minutes to make! #homemade #sugarscrub #essentialoils #naturalbeauty " />