Summer is here and if you haven't already, you'll want to give your tired feet some attention. I'll show you how to make a simple homemade cracked heel cream that's perfect for pampering worn-out feet.
With shea butter, coconut oil, and essential oils, the ingredients are all-natural and it's very easy to make too!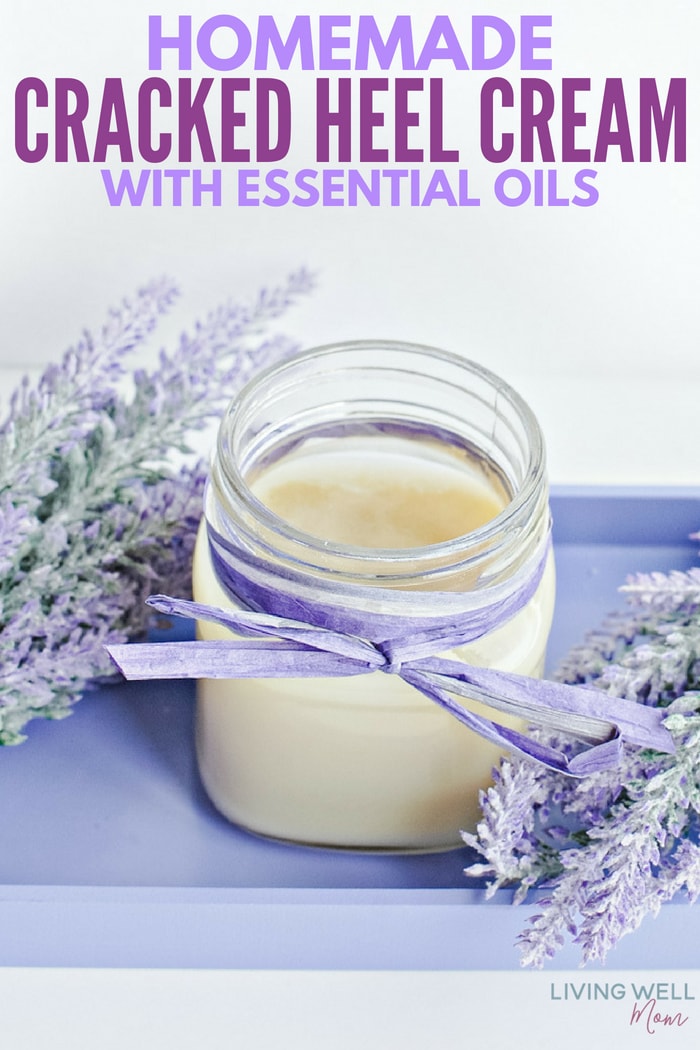 You can have a homemade, super inexpensive pedicure with this homemade heel cream too. Because after all, a pedicure isn't just about painting the toes, it's about taking care of the entire foot.
You can use this homemade cracked heel cream both to prevent and treat dry and cracked heels.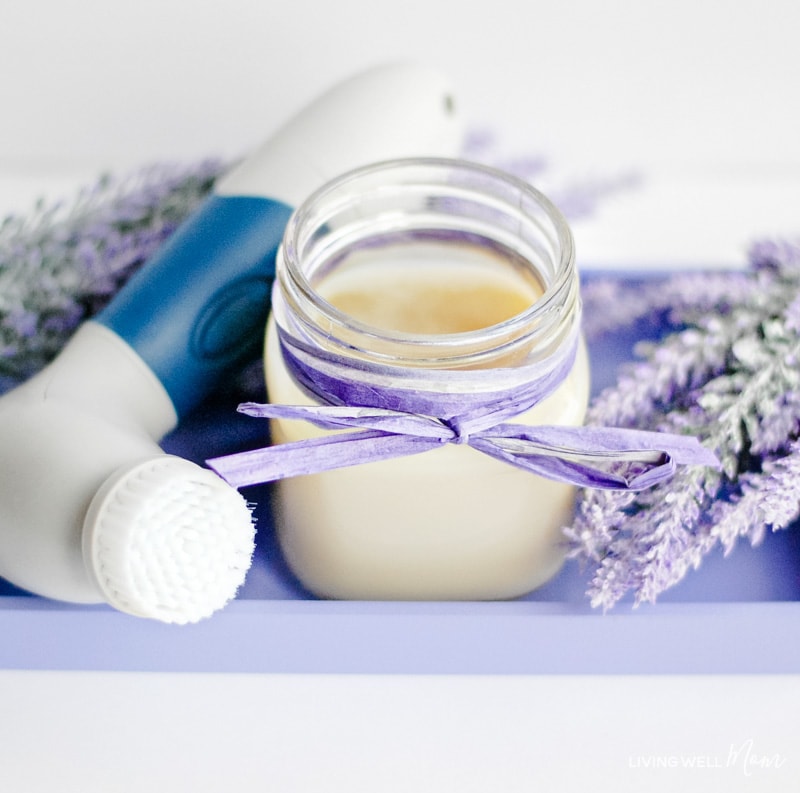 How to Make Cracked Heel Cream:
What You'll Need: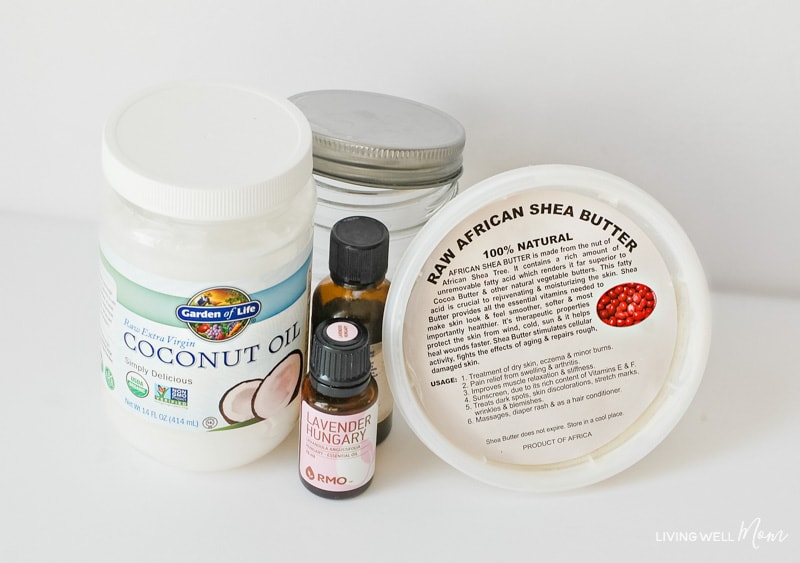 After I made this Easy Homemade Crockpot Peppermint Lotion, I decided that I'd never attempt to melt butter and oils again for lotion-making without using a crockpot and crockpot liner! It is the easiest way to make them, with virtually zero clean-up!!!!
To start making your heel cream, put your slow cooker liner in place, and go ahead and add 3/4 cup of coconut oil to the slow cooker.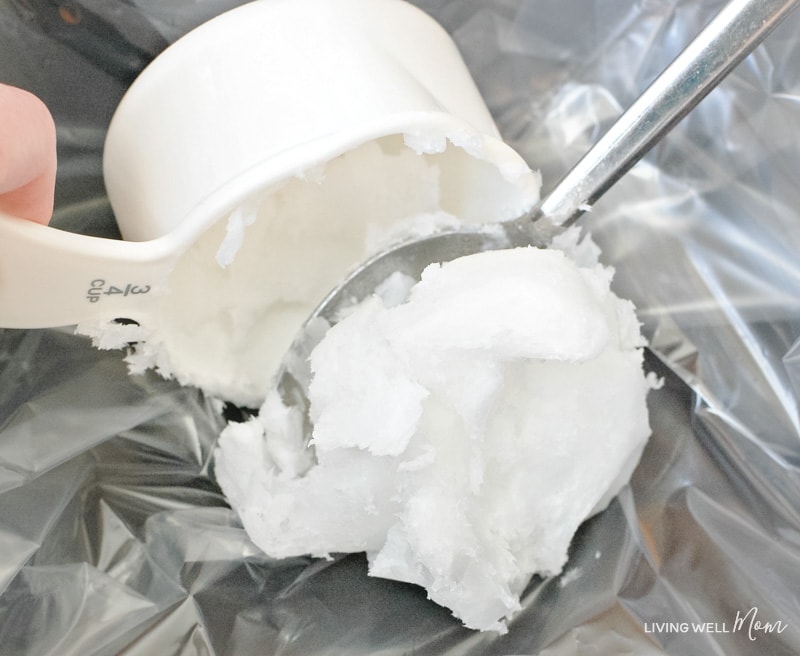 Then add 1/2 cup of raw shea butter.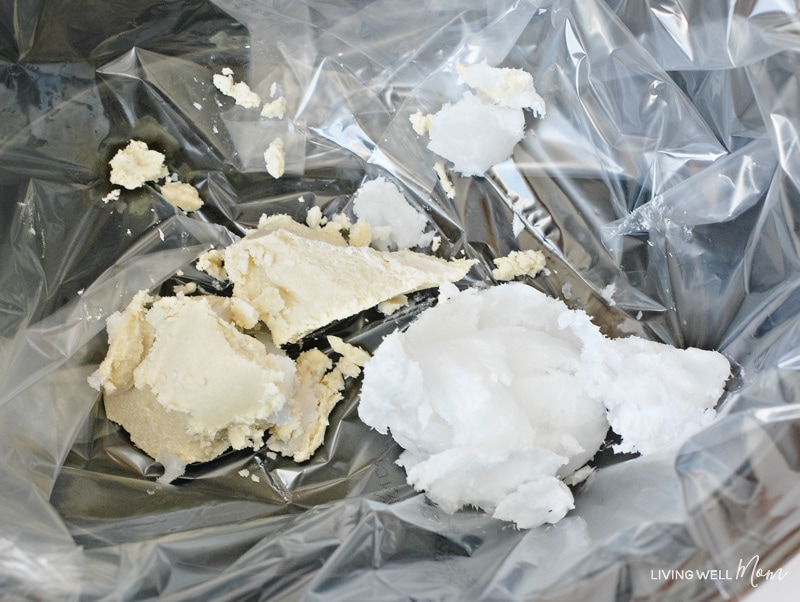 Now its time to add the essential oils to your cracked heel cream. I recommend adding about 20 drops each of lavender and tea tree (melaleuca) essential oils.
I chose the combination of lavender and tea tree essential oils for this as they are both therapeutic for skin issues. Lavender is known to heal dry or chapped skin, and will help keep it hydrated to avoid that dry, cracking skin.
Tea Tree oil is anti-inflammatory which will ease any redness and avoid skin infections in any cracked skin. It can also help remove the already dry and dead skin cells on the surface that cause the dry and scaly look on your heels.
As an alternative, you can use your favorite essential oils. Peppermint would be another good, soothing and cooling option to try.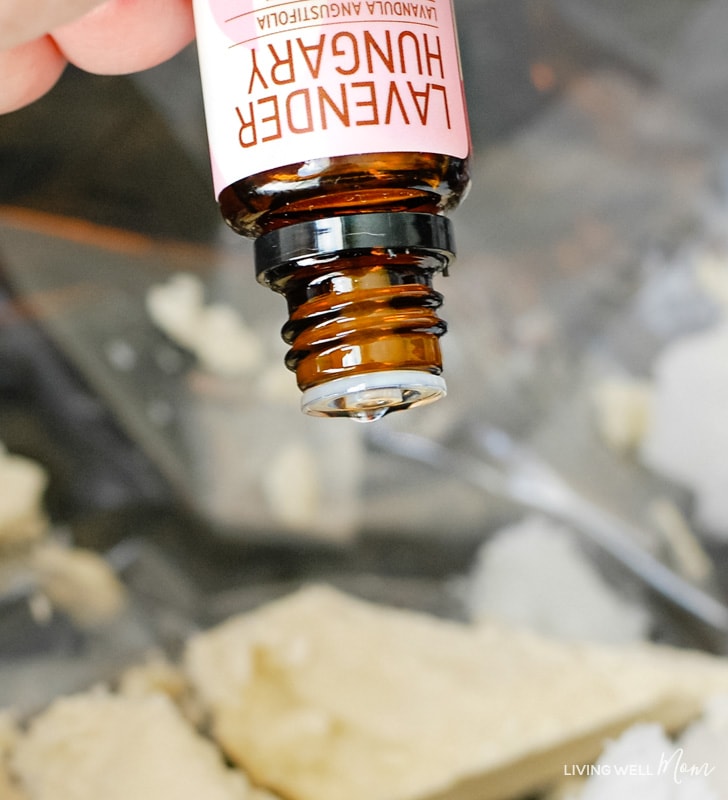 Turn your crockpot on low and let all of the ingredients warm up and melt – probably no more than 2 hours is needed.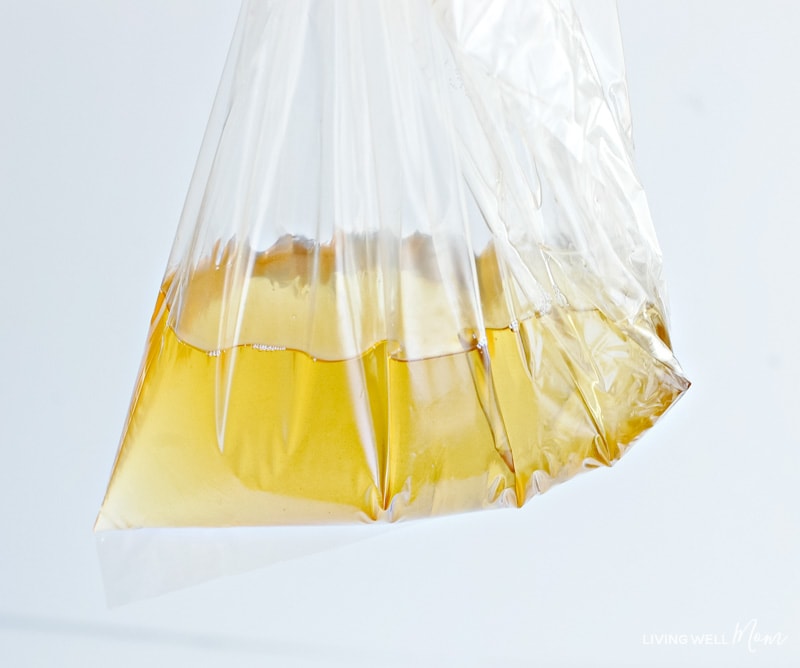 Once it is all melted, then pour the contents of the crockpot plastic liner into a glass container for storage. I chose a short, wide glass jar. Whatever container you use to store your heel cream in, be sure it has a wide enough mouth for your hand to reach the bottom. A regular, tall mason jar, for example, would be difficult to reach into the bottom.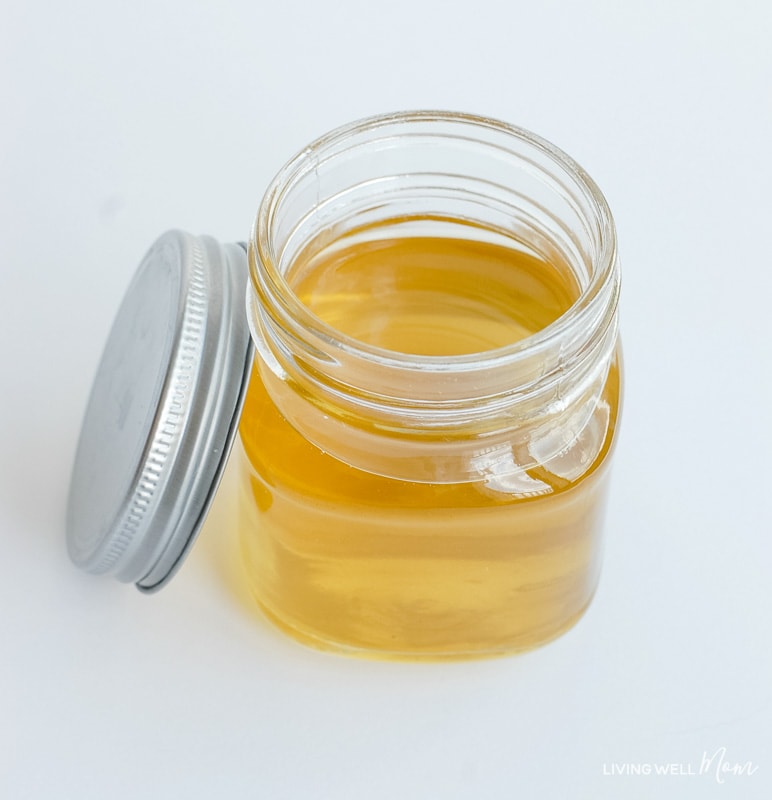 Allow your cracked heel cream to sit at room temperature for a few hours until it's solid. Or, to speed up the cooling process, you can put it in the freezer.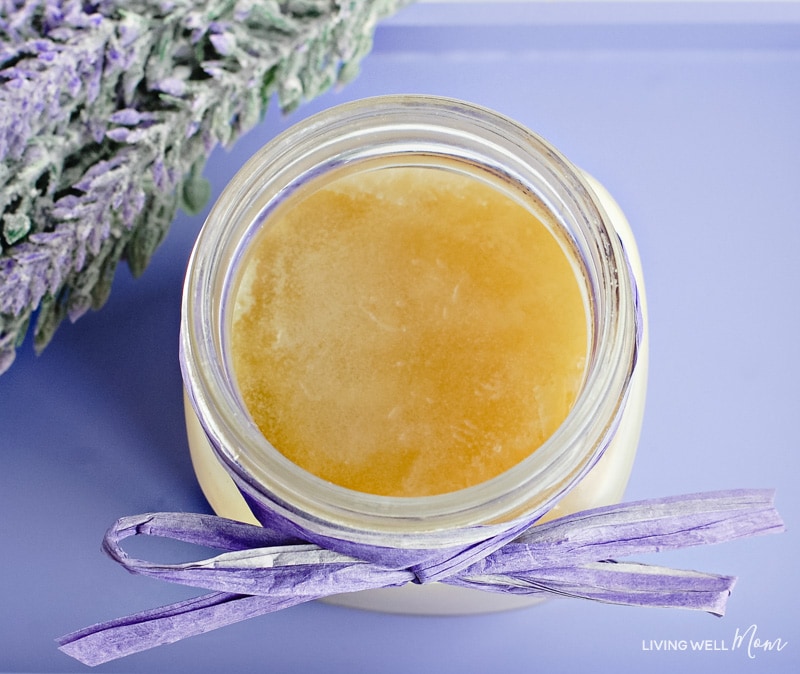 Suggestions for Using Your Homemade Cracked Heel Cream:
To use this cream, I recommend putting this on your feet each night before bed. I would even cover with socks to be sure it soaks in overnight in your feet.
If you want the full pampering, then I would suggest using a foot spa followed by a pedicure foot file tool on your heels and lastly applying your homemade cracked heel cream.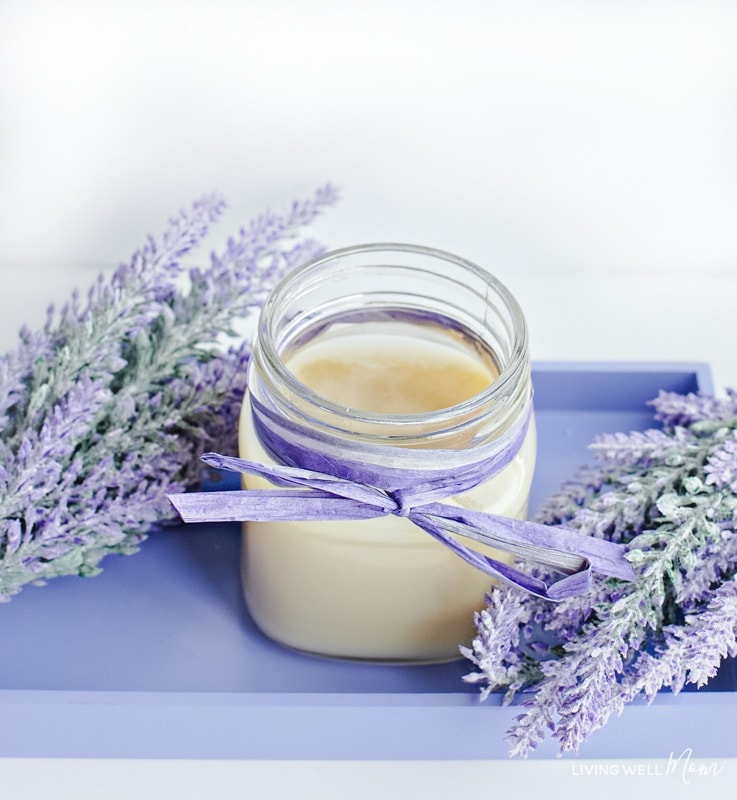 For the best results, use your cracked heel cream on your feet daily to keep your heels nice and smooth and soft. This will also help prevent drying and cracking.
This homemade cracked heel cream would make a great homemade gift idea for the special people in your life. Your child's teacher may appreciate it as a 'thank you' gift too!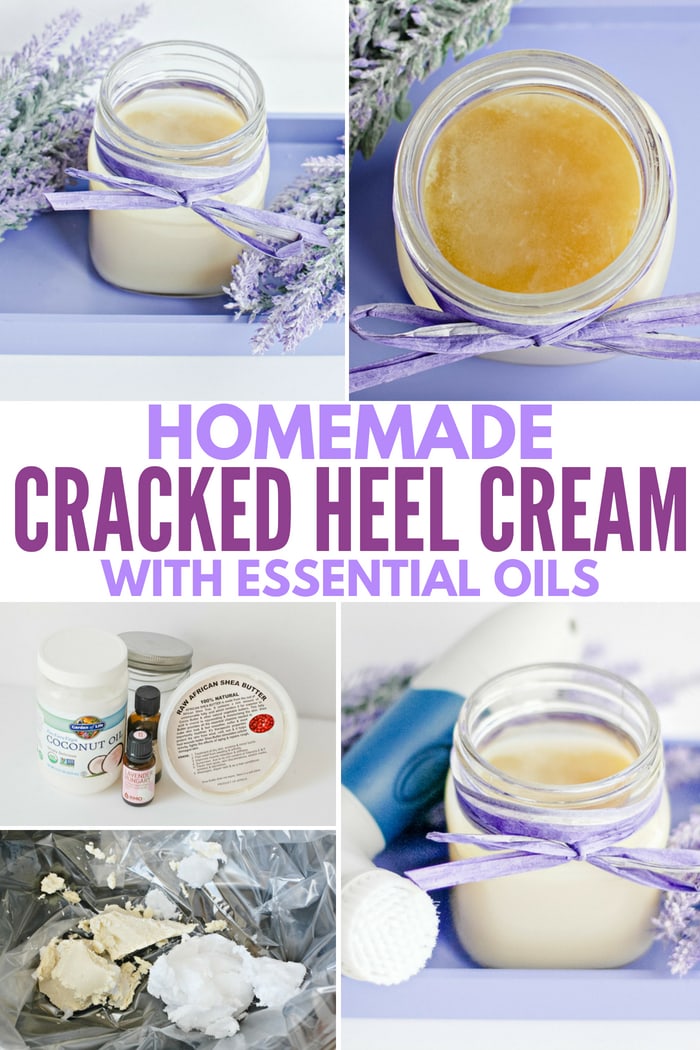 Pamper Yourself with these Homemade Ideas: