Do you have a small to medium-sized dog? Try this super simple DIY dog bed for them.
Chances are you already have everything you need around the house and and there's no sewing or craftiness required!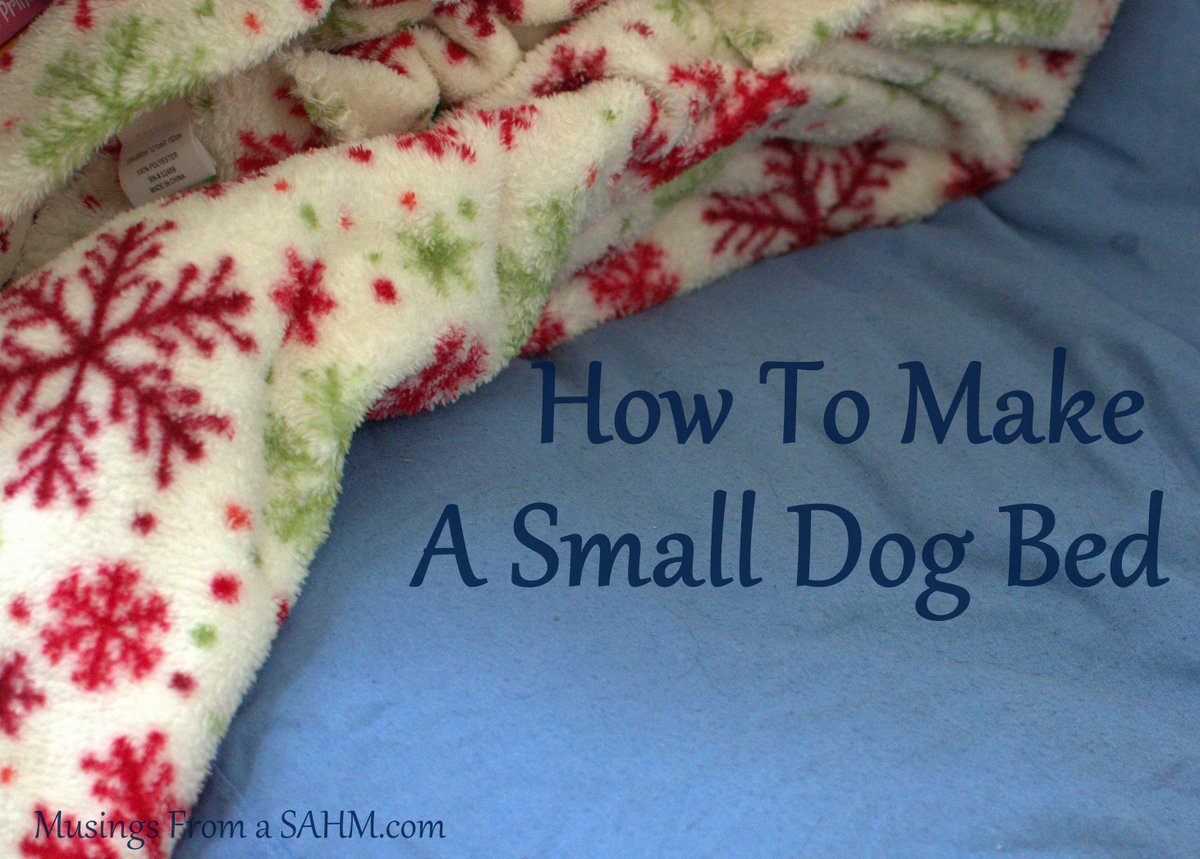 This is so incredibly simple I almost didn't think to share it, except that my Pug loves it so much.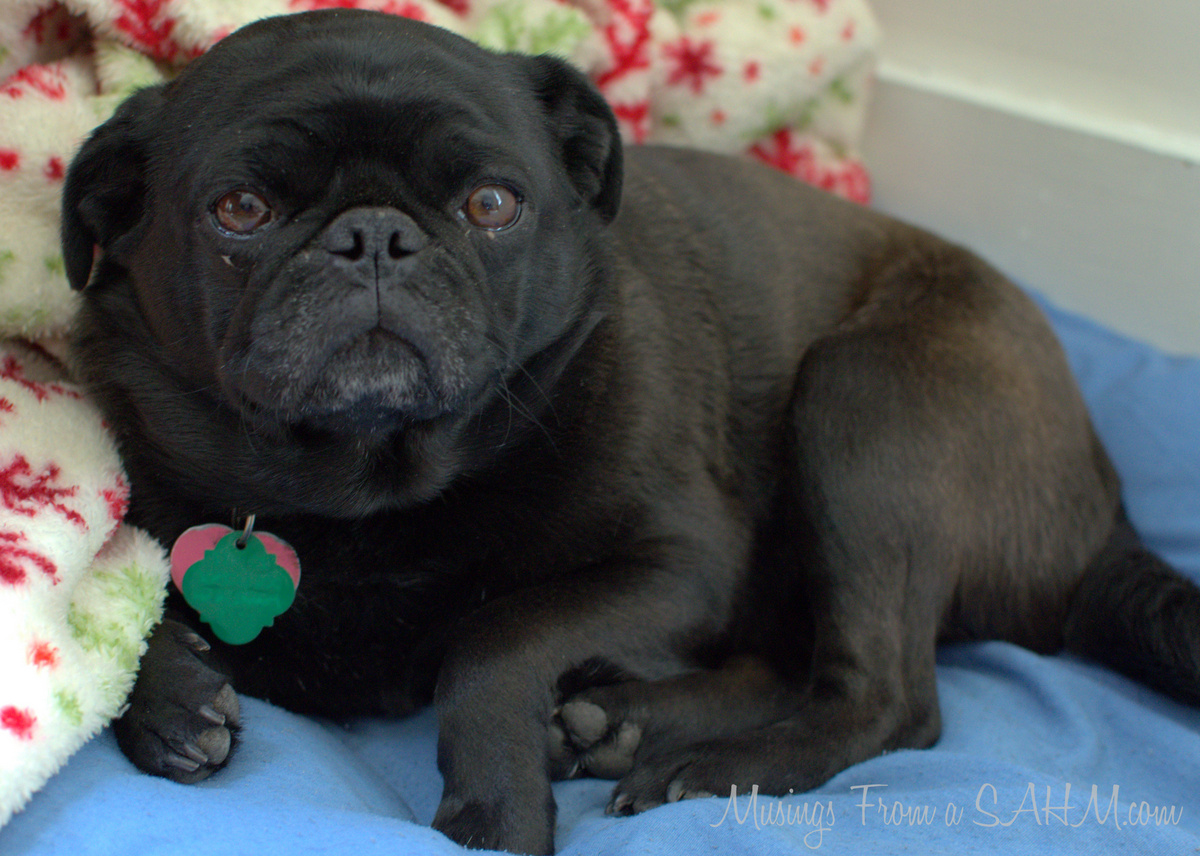 All you need is a pillow and pillowcase. You can buy a new pillow and new pillowcase if you want, but if you have any old ones, this a great way to recycle on top of making your pet happy!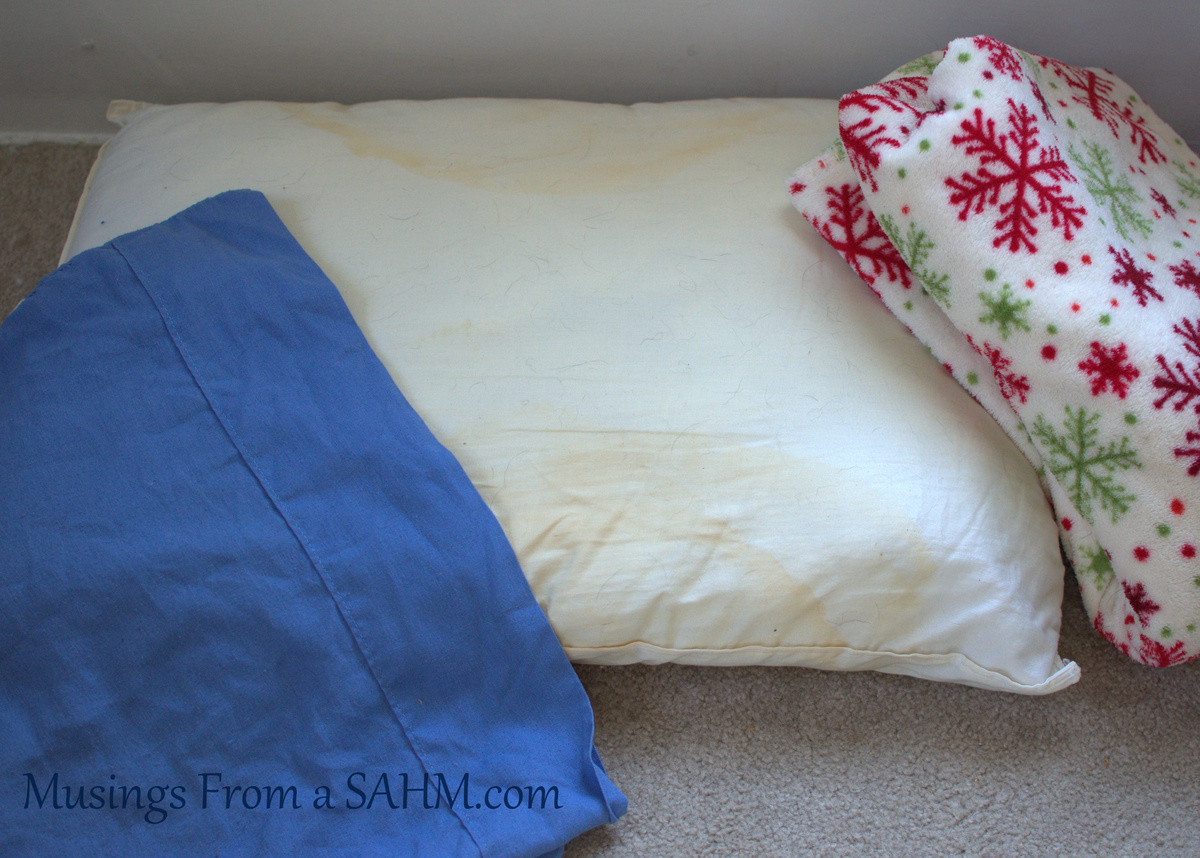 Put them together and throw the fleece blanket on top. If you want, you could probably sew the fleece into a pillowcase, but my Abby likes her blanket separate. And I promised no sewing, so you don't have to.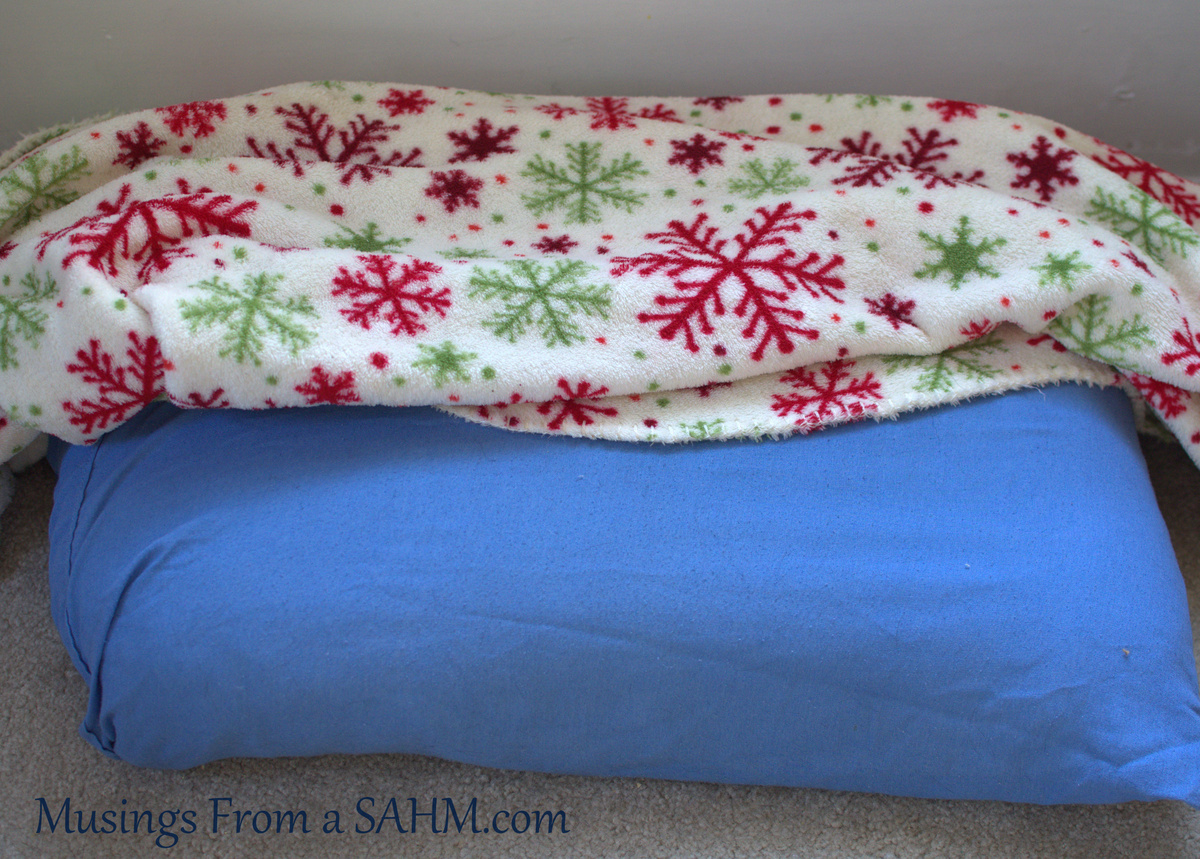 See? Happy pug!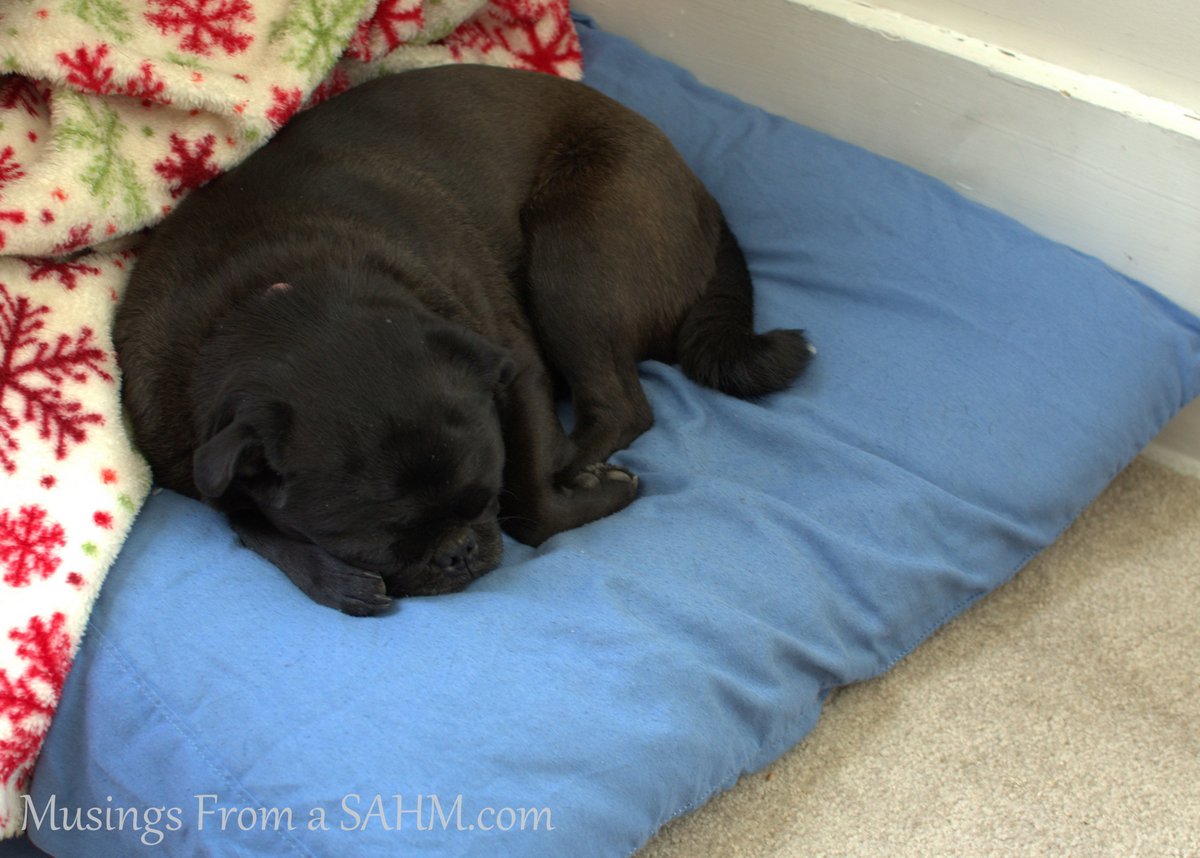 This is Abby's favorite doggy bed ever. Maybe it's because it has our scent so she feels closer to us. Whatever the reason, I'm grateful because it's saving my couch. Before this bed, Abby's favorite "bed" was my fluffy couch cushions, which I did not like since she squished them down and got them dirty.
But not anymore, thanks to this easy DIY dog bed.