If you are looking for a natural way to make brushing tangled hair easier, then you need to try this DIY natural hair detangler! It has just 3 ingredients – vegetable glycerin, water, and essential oils and is so easy to make and use!
If there are any moms of daughters with long hair out there, I'm betting that you have wanted some hair detangler spray when your daughter was whining and complaining of pulled hair during a hair brushing session! That is me like every. single. day!
My daughter has long, red wavy hair. Getting her to cut it any shorter is not up for discussion according to her (and I honestly love her hair color so much that I don't want her to cut it either.) BUT – every morning when I'm helping her get ready for school and we are having our morning battle over brushing out her hair – I wish I had a pair of scissors instead!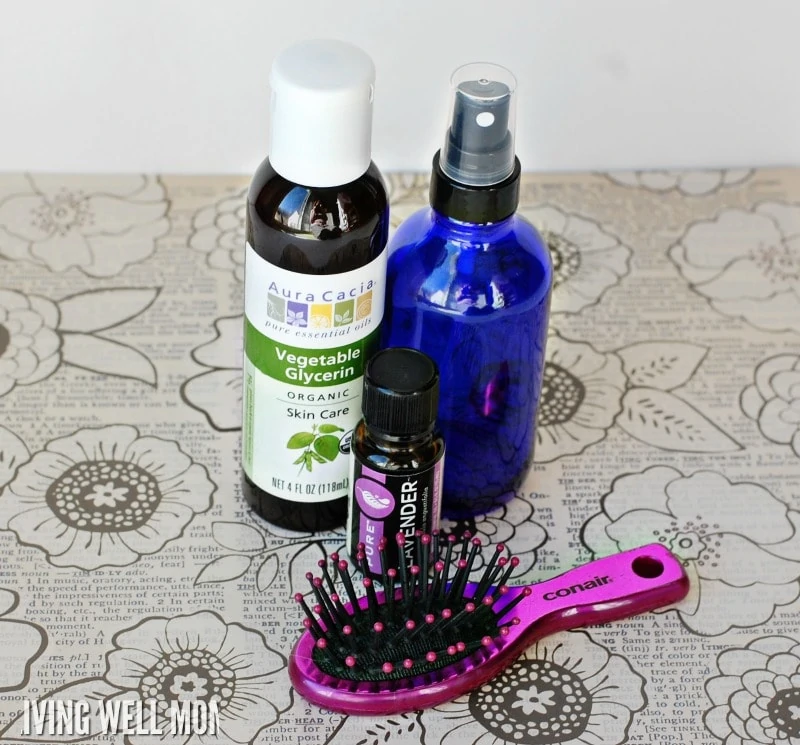 We have come up with a compromise though when I came up with this DIY Natural Hair Detangler. Now we can both get through a hair brushing session with less pain and stress, and no more threatening to cut off her hair!
I honestly wish I had this years ago! Now that I have it, I need to share it with you because it has made our morning routine easier, it's easy to make, and it's all natural!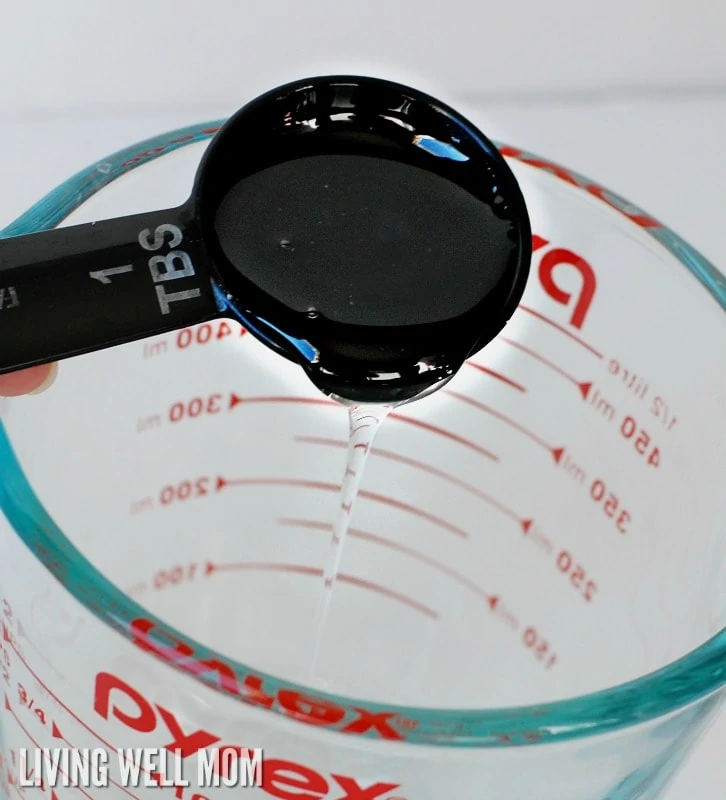 What You'll Need to Make this DIY Natural Hair Detangler: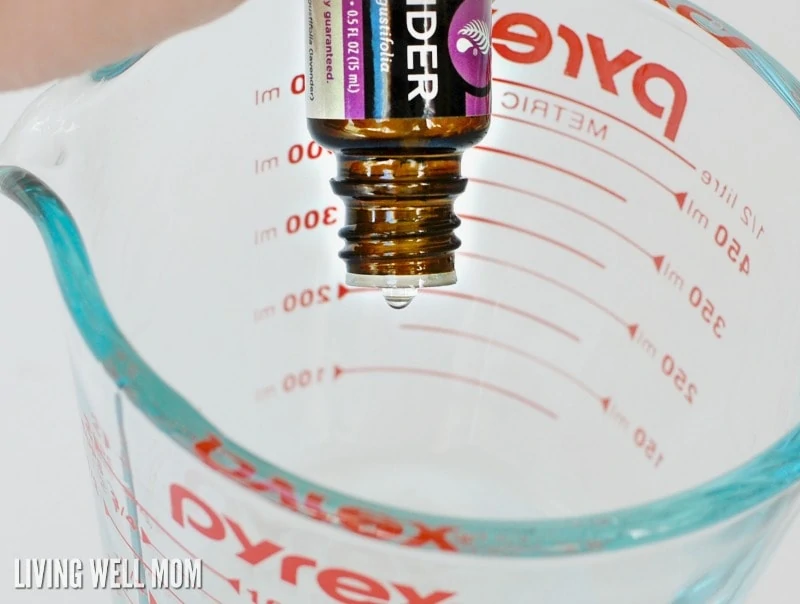 To start, add 2 tablespoons of vegetable glycerin and then add 10 drops of Lavender essential oil into a glass measuring cup.
I decided to mix the ingredients in the glass measuring cup first because the spout on the measuring cup made it much easier to pour into the smaller 8oz bottle.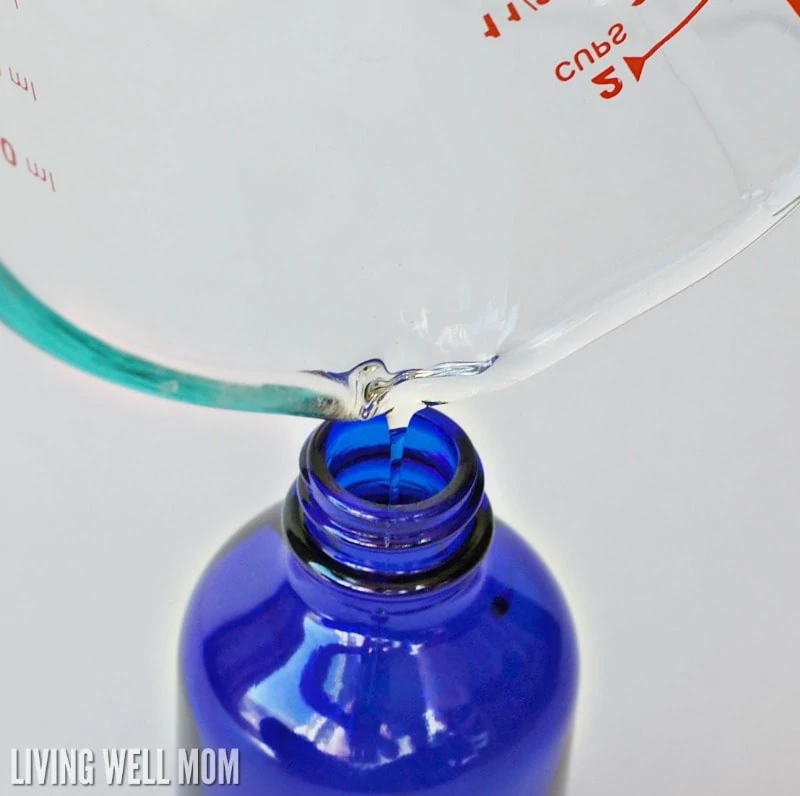 Pour that mixture into your 8oz spray bottle, and fill the rest of the bottle with water.
Gently shake your mixture and your DIY natural hair detangler ready to tackle a head like this! This would be an example of really tangly messy morning hair.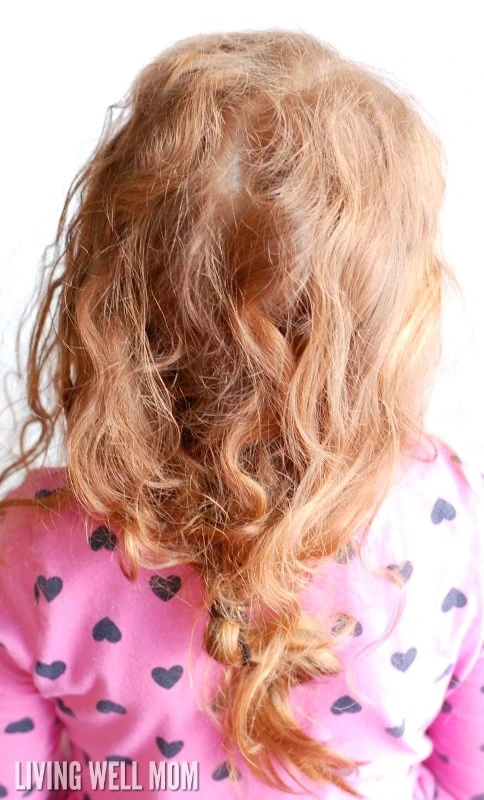 There is no way I could tackle this with just a brush without kicking and screaming from my daughter!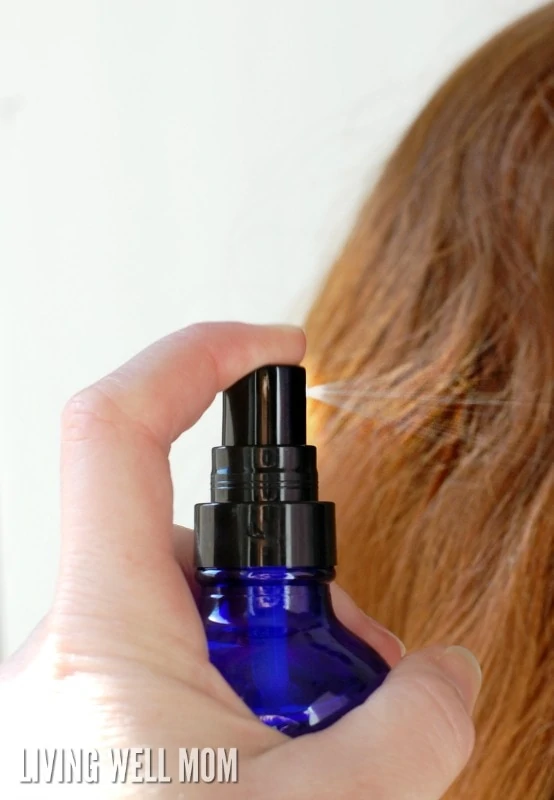 When you give a few sprays of the hair detangler on the hair first, it makes a world of difference! When you spray it on, you don't want to soak the hair, but just make it damp enough for the glycerin to smooth and soften the hair enough to make brushing less difficult.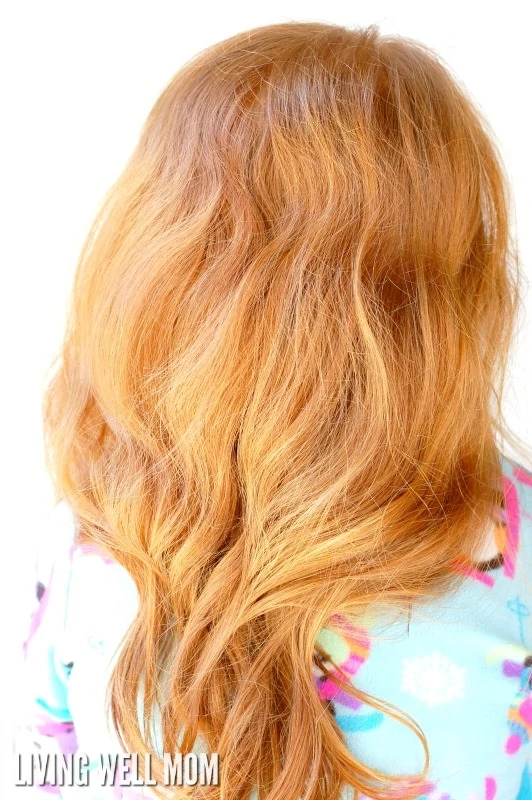 This is an average day of morning hair, or even afternoon hair after my daughter gets home from school after not brushing it all day. I spritz on some hair detangler, and it easily brushes out – much easier than if I used just a brush or just a brush and water alone without the detangler spray.
Here is my daughter's smoothly brushed hair.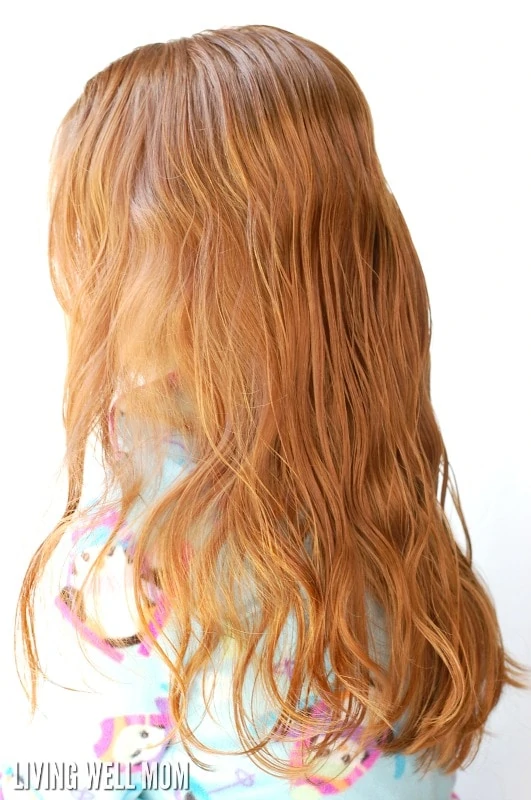 Now I will let you know if you use too much detangler, the glycerin will leave a residue on the hair that will make it weighted down and look a bit greasy. So don't over-use the spray.
Just dampen the hair and that will do the trick.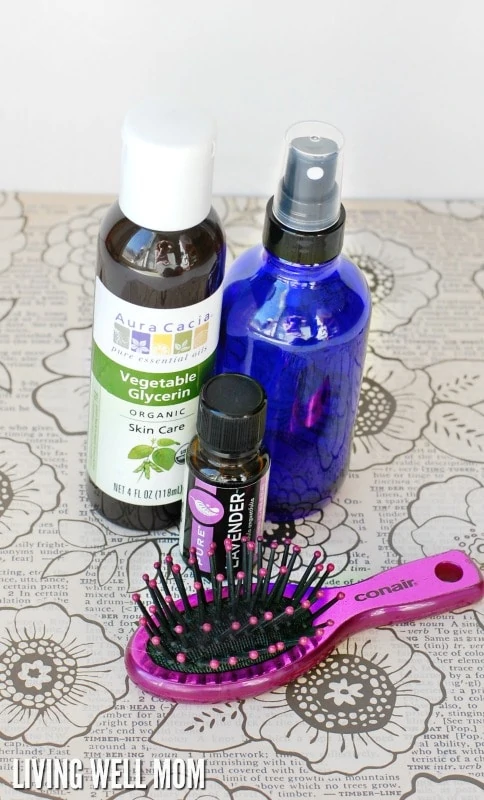 I've seen other hair detangler recipes that also include aloe vera.
I personally have never tried it, but if any of you have, I'd love to hear some feedback on the comments!
If you are looking for more DIY natural hair care or moisturizing products, then be sure to check out these posts:
All Natural Homemade Shampoo for Kids
All-Natural Homemade Hair Mask Recipe
Homemade Coconut Oil Lotion Bars
Homemade Coconut Shaving Cream