Click here for an updated tutorial for this awesome DIY project, plus a new option – how to decorate it!!! The Original DIY Cheap Mess-Free Cat Litter Box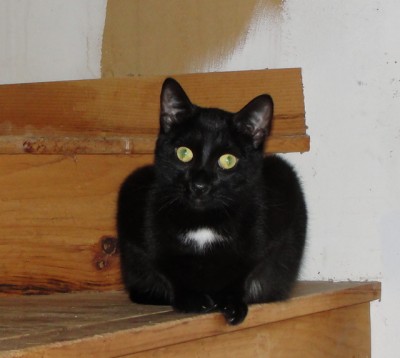 Even the most loyal cat lover will admit the litter box can be a not-so-fun aspect to these animals. In this article, I'm going to show how to make your own mess-free cat litter box for under $6! Sound good? It is!
Our cat's old litter box was one of the large covered boxes with the door flap. The door flap came off and we couldn't get it to stay on. And Shadow was constantly tracking litter out of it.
We went to the pet store to see if we could find something without spending a ton of money.
We found a cat litter box with an interesting concept: the opening was on top. It claimed to minimize the mess because the litter would fall off the cat's feet when they were jumping out the hole instead of ending up on the floor. But it cost $29.99.
Nate looked at me and said "We could make one ourselves out of a plastic bin."
So we did.
It's amazing. I never thought I'd say that about a cat litter box, but it is. The mess (and even the smell) is very minimal now.
The total cost? $5.64 for the bin at Walmart.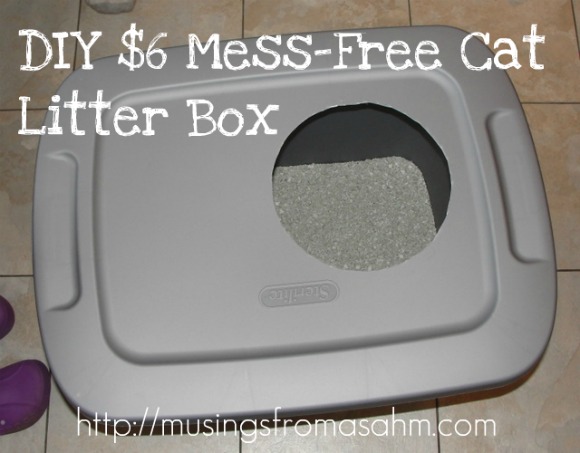 How to make your own Mess-Free $6 Cat Litter Box:
You'll need:

1 18 gallon bin
A plate or something to draw a circle outline with
A strong pair of scissors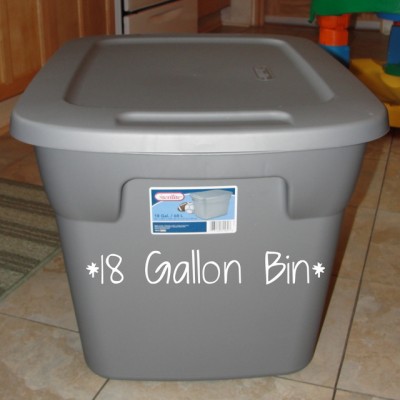 Find a plate or something to trace a circle with (unless you are really good at drawing). It should be an 8-10 inch circle depending on the size of your kitty.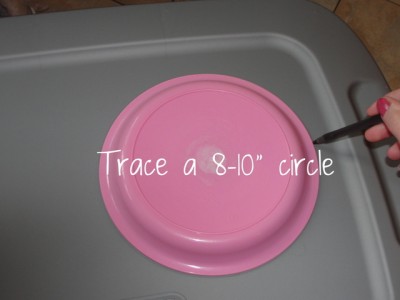 Now cut it out – carefully! Once you start cutting it's not too hard: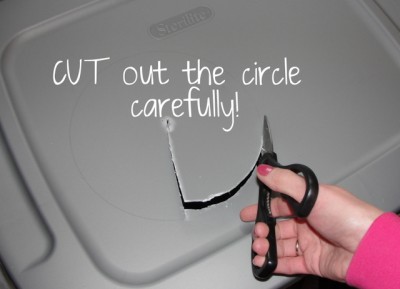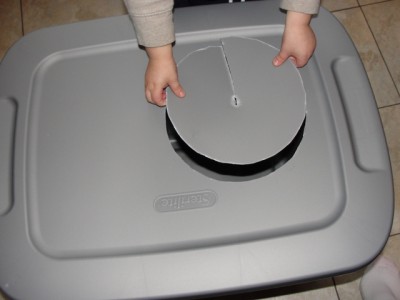 That's it! You've made your kitty litter box!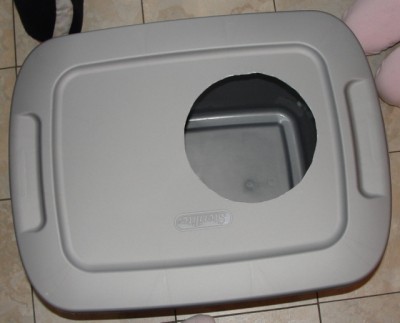 Of course you'll want to add kitty litter: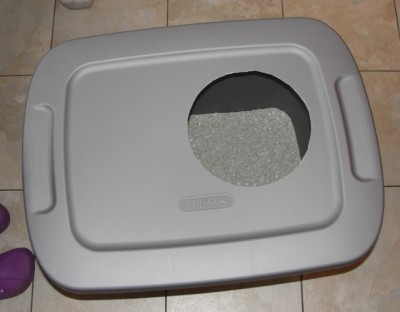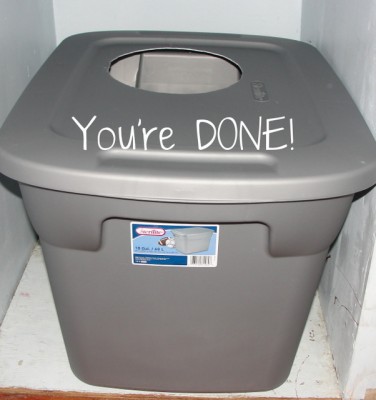 Our kitty Shadow is pretty big now (about 13 lb) and he fits just fine. He adjusted to his new cat litter box overnight – I think he actually prefers the added privacy.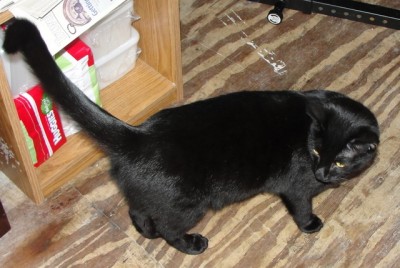 This is the only occasional "mess" I see: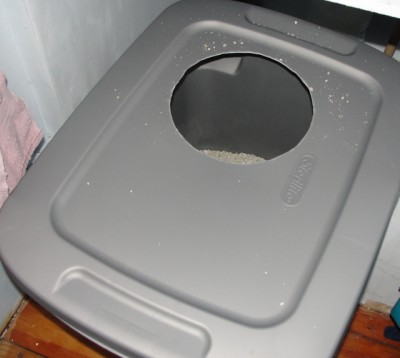 Pretty neat, isn't it?!
Questions? I've answered the most common questions and comments here on this updated post: The Original DIY Cheap Mess-Free Cat Litter Box