When you think homemade Mother's Day gifts what immediately pops into your mind? Don't laugh, but I think hand print crafts and clay bowls. In fact, my mom might still have that misshaped cup that I made in grade school. Well, we can change that misconception this year with these 13 easy homemade Mother's Day gifts she'll actual love and use to pamper herself. After all, doesn't she deserve more than one day to pamper?
From body butter to scrubs, there are a quite a few natural options for her to spoil herself silly. In fact, if you're feeling confident you could create a basket full of pampering goodness!
Easy Homemade Mother's Day Gifts That She'll Love
Are you ready to pick a few gift basket filler ideas to make her happy on Mother's Day? To make it even easier on yourself, I'd say pick a few recipes that share similar ingredients that way you can make shopping a little easier for yourself. Let's be honest, it's a little difficult to hide anything from moms, so having less ingredients to hide may save you from blowing the surprise.
Homemade Facial Treatment Gifts
Treat her to a fun facial treatment she can do at home with these homemade gift ideas? These are all quick and easy recipes that you can make in minutes!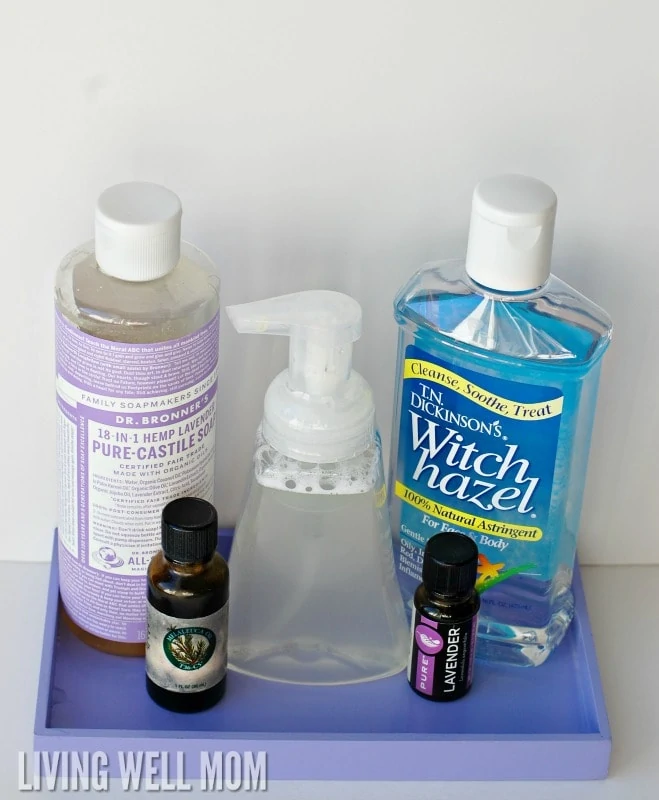 A year's worth of foaming face wash she can use everyday? Yep! Once you have all the ingredients you have enough to spoil her all year round.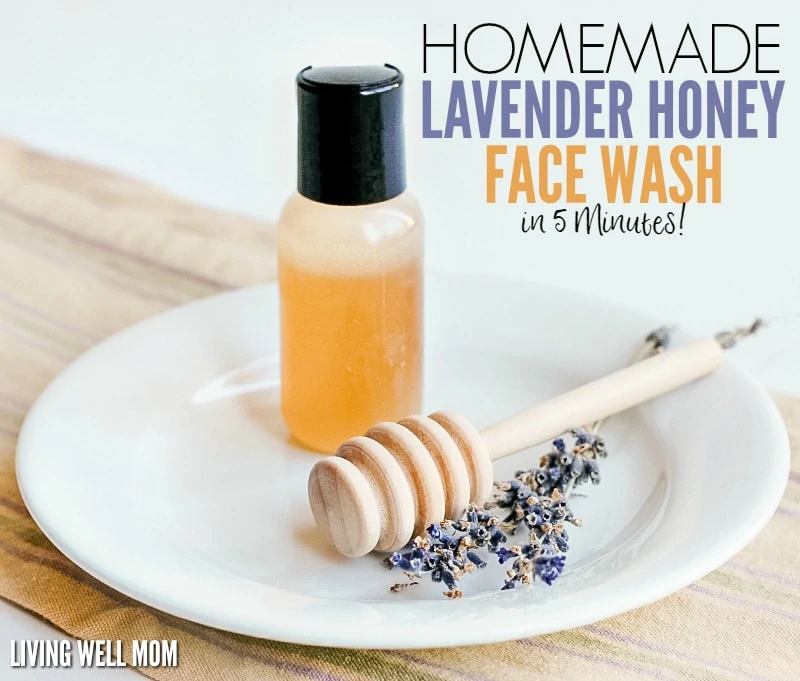 Why yes we do have an obsession with lavender essential oil
. We like to call it the "super hero" essential oil because of all its amazing uses, which makes this lavender honey face wash oh so incredible!
This 3-ingredient DIY honey lemon face mask recipe naturally moisturizes while making her skin feel refreshed.
Spa Treatment at Home
I'll be honest, I love the idea of a spa treatment, but I'm a bit uncomfortable thinking about being in a robe at some spa retreat. Why not make her comfortable at home. Yes, it would require you to clean the bathroom, but remember it's one of those days you take one for the team and do whatever it takes to make her happy. Oh wait, that's everyday, right?
So get those candles and music set up and surprise her with these homemade bath and body products she will LOVE!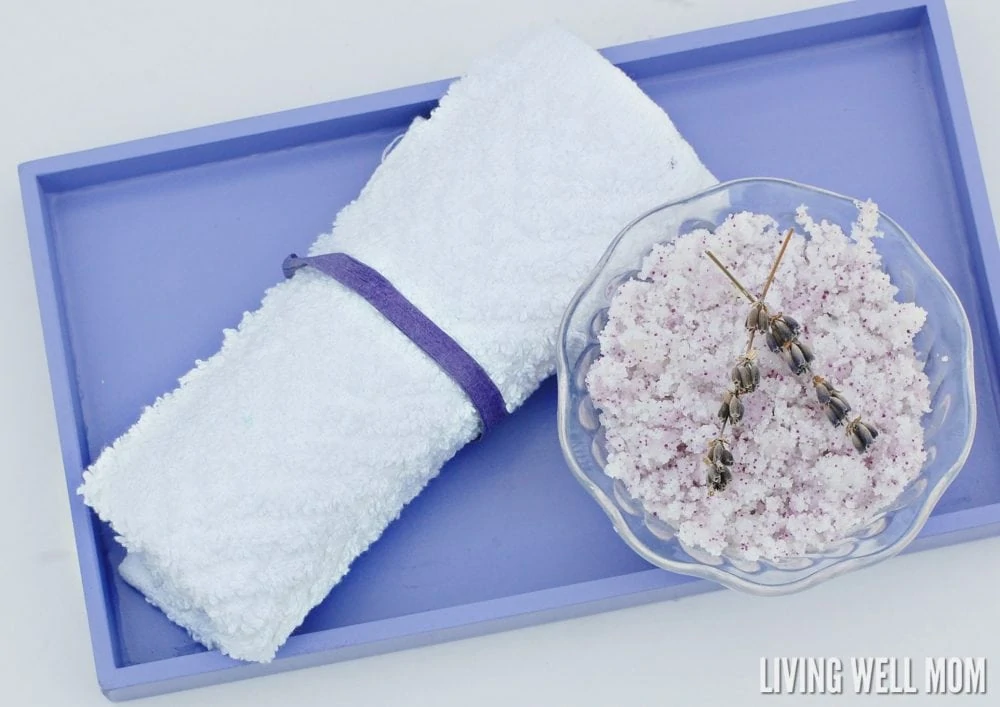 It only takes 5 minutes to whip up a batch of this lavender facial sugar scrub, but she'll be able to enjoy it 1-2 times a week until it all runs out.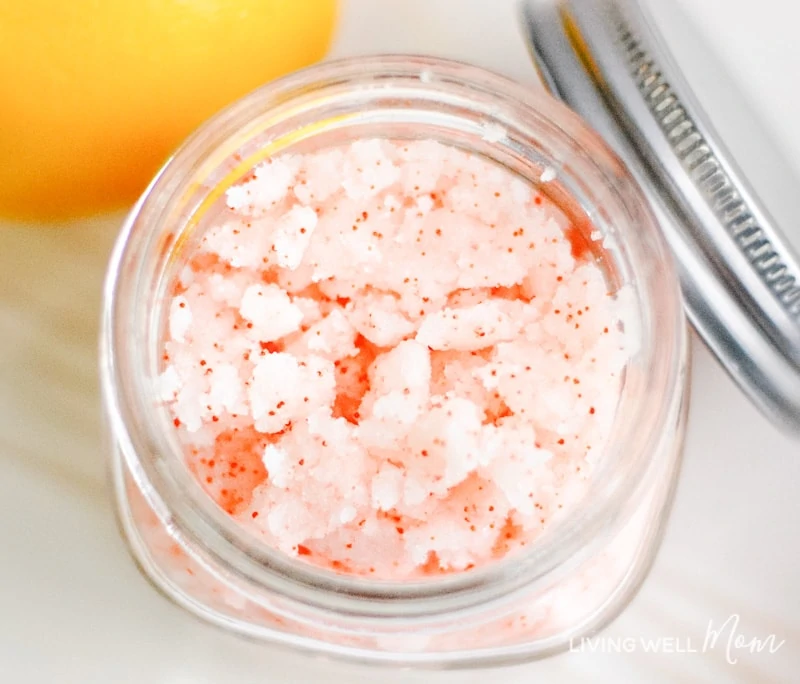 This citrus sugar scrub is one of our latest homemade goodies. Let her exfoliate and moisturize in peace, she'll definitely appreciate the gift and the quiet time.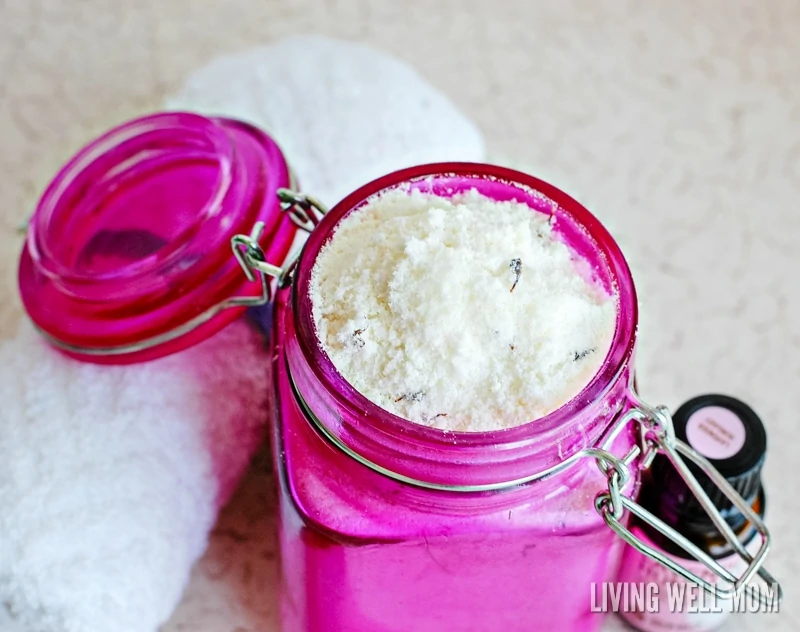 This lavender milk bath is not only relaxing but healing. Let her soak in peace, which may mean taking all the kiddos out for an hour so no one is tempted to knock on the bathroom door while she's relaxing.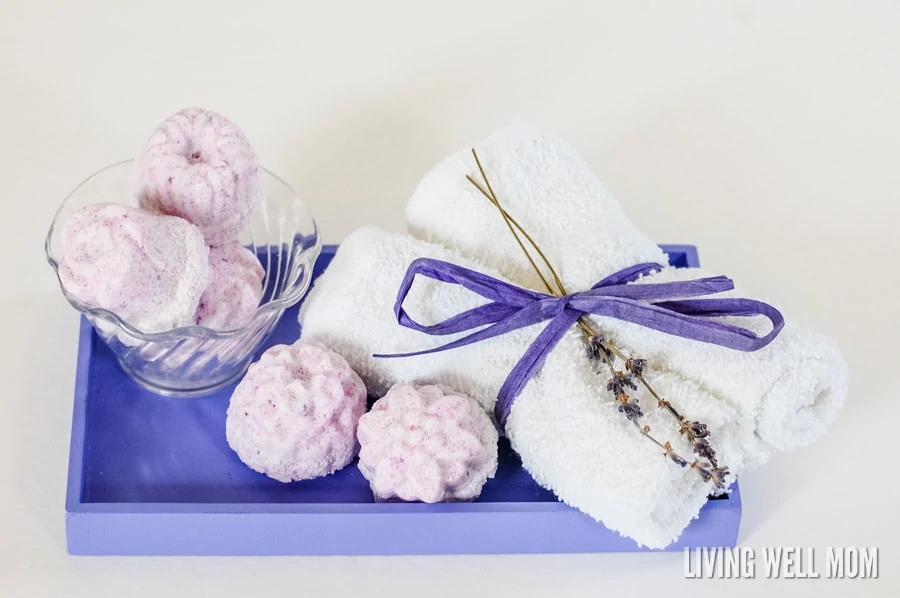 This would look so pretty in her Mother's Day gift basket. Make a batch of these easy homemade bath bombs so she can take a moment and relax whenever she wants to.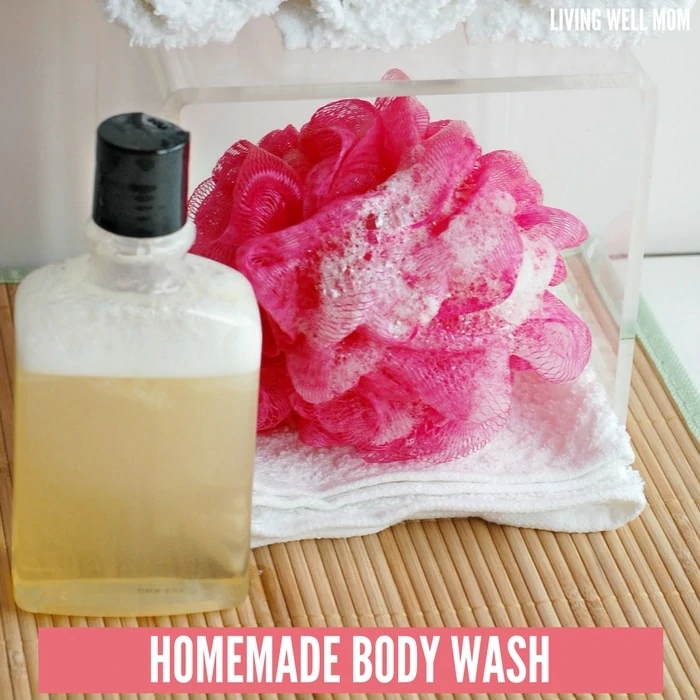 I love these recipes that require just a few items. Can it be any easier? This body wash requires very little effort, but will leave her feeling so refreshed after a soak or shower.
The Finishing Touches for her Homemade Mother's Day Gifts
Since you've already fallen down the rabbit-hole searching for gifts that you can whip up at home, why not add a few extra goodies, right?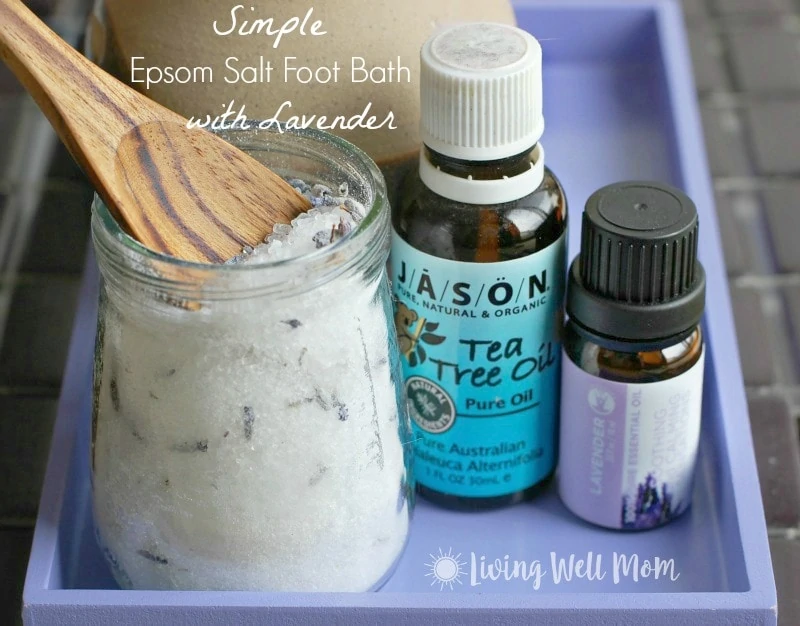 How about a little foot relaxation…ahhhhh. First start with this Epsom salt foot bath with tea tree and lavender oil.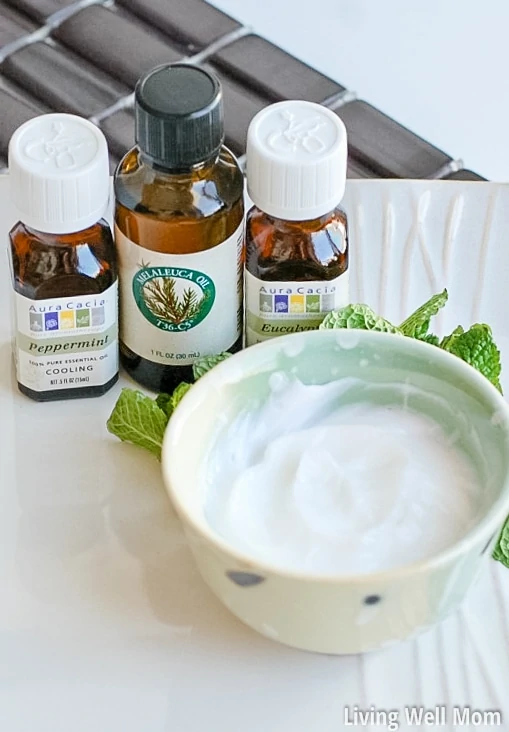 Then roll up your sleeves and give her the best foot massage ever with this homemade foot cream with peppermint oil.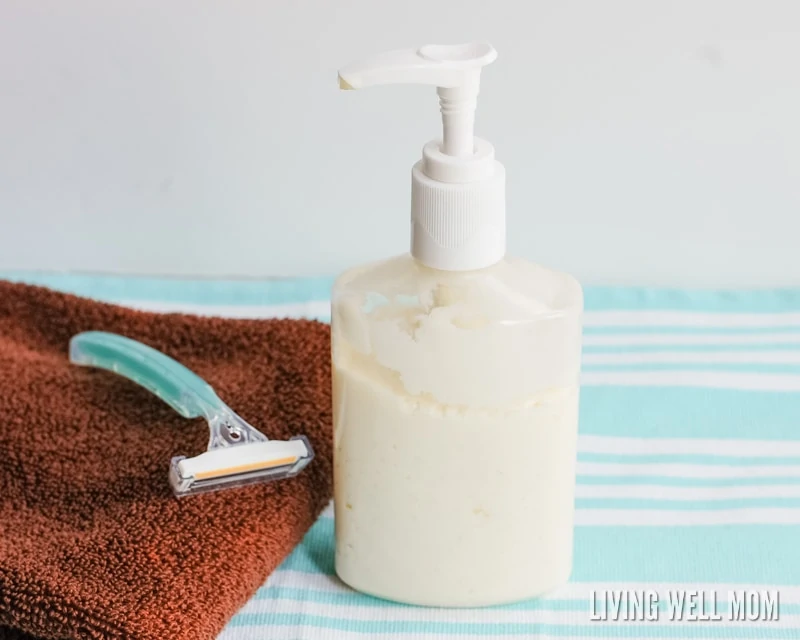 Add this coconut shaving cream to her basket filled with homemade spa goodies. It'll round off all She will feel absolutely spoiled!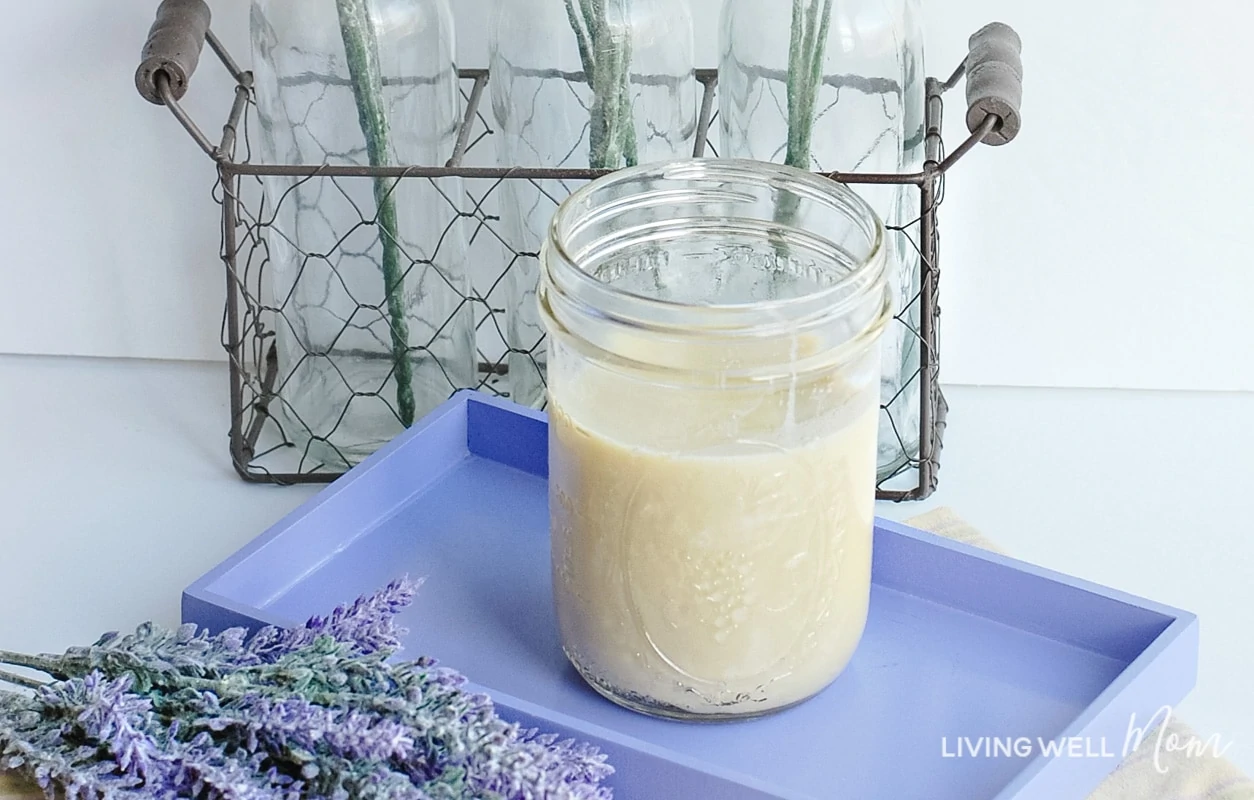 For the ultimate moisturizer, make her a batch of this homemade body butter with essential oils. This calming recipe will help her relax at the end of a long day.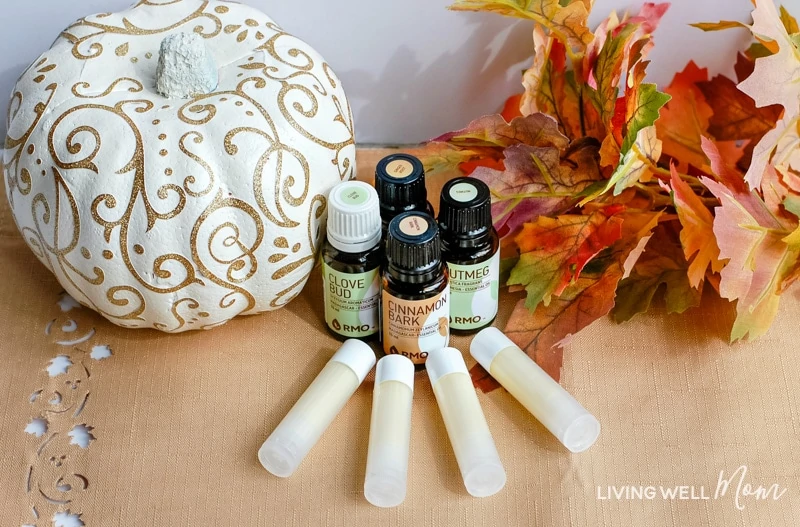 Does she love pumpkin spice? These DIY lip balms are perfect for her!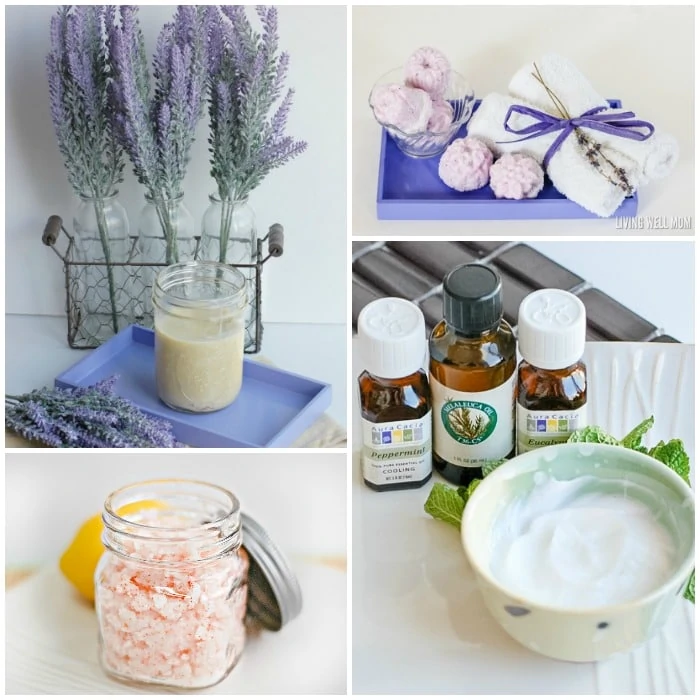 With this many options, it won't be too difficult to come up with the perfect Mother's Day gift basket. Not only will you have made something with love, but you'll be able to quietly acknowledge how much she deserves a break.