If there's one drink that's a must-have each and every winter, it's hot chocolate! The warm, chocolaty beverage is a favorite of my entire family. If you've only been making hot chocolate from an instant powder you are missing out! I've gathered several must-try hot chocolate recipes in this post, along with a few hot chocolate gift ideas that are perfect for hostess and teacher gifts!
As soon as the air turns frosty, my kids start begging for hot cocoa. They'll be outside for just a few minutes and try to convince me that they need some to warm up. But I can't exactly blame them – hot cocoa is just one of the many nice things this time of year.
To be honest, I could drink hot cocoa any time of the year. In fact, I'm sure I've snuck a mug or two when the kiddos were asleep too. This amazing list of delicious hot cocoa recipes & gift ideas has got me craving a mug of chocolate heaven. I promise I won't tell if you sneak off and have a cup of your own.
Plus, hot cocoa makes a wonderful homemade gift idea! There are many fun ways to gift hot cocoa and it's something just about anyone on your list will enjoy – from teachers to friends to Grandma and even that very-hard-to-buy-for guy!
FAQs About Hot Chocolate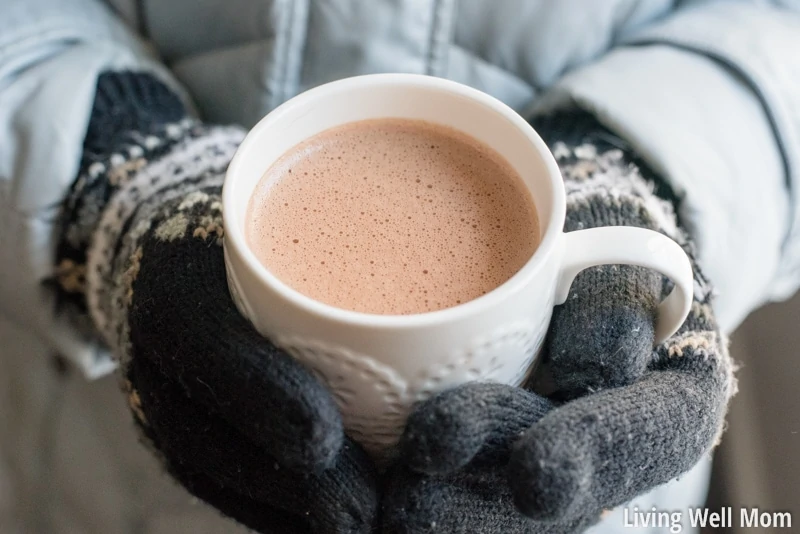 Before we get to the recipes, let me answer some common questions about hot chocolate. If you have additional ones, please drop them in the comments and I'll do my best to answer you!
Is there caffeine in hot chocolate?
Chocolate does contain a bit of caffeine, so hot chocolate does as well. However, it's a very small amount, particularly when compared with a cup of coffee! To put it in perspective, hot chocolate has about 5-15 mg of caffeine while a cup of coffee has about 200 mg!
So, if you are super sensitive to caffeine, maybe just stick to hot chocolate during the day time. Otherwise, most people can safely have it any time of day!
How to Make Hot Chocolate
Yes, I'm going to give you lots of yummy recipes to try below! But if you are looking for a basic, simple way to make hot chocolate, I suggest you check out my easy 3-ingredient hot chocolate mix. It's super simple to put together and once you have it made, all you need is hot water!
How to Make Frozen Hot Chocolate
Frozen hot chocolate has been made famous by the New York City restaurant, Serendipity. Luckily, a trip to the Big Apple isn't required to make this frosty beverage at home! To make a frozen hot chocolate, take the hot chocolate mix I mentioned above, and blend it together with milk and ice. For an extra treat, add whipped cream and some crushed peppermints!
The Best Hot Chocolate Recipes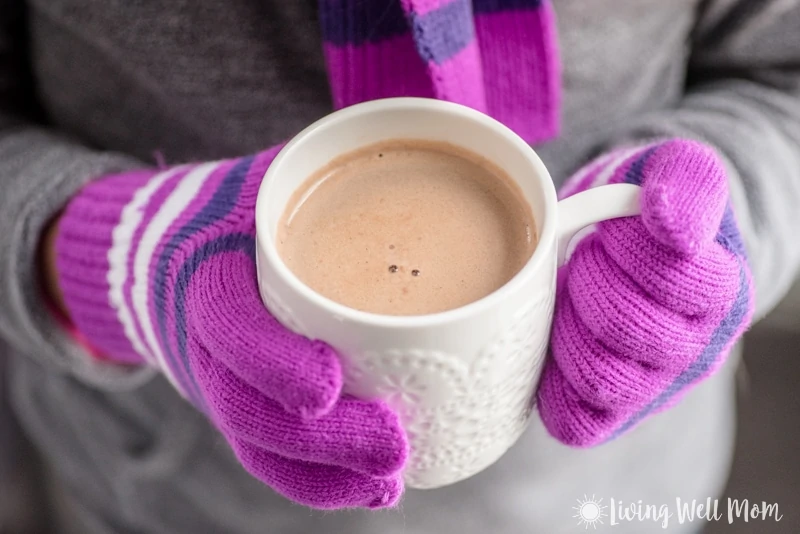 Let's get into some recipes! I just updated the list to include those new hot chocolate bombs, along with new traditional recipe variations. There's something for everyone on this list
Hot Cocoa Recipes
Hot Cocoa Bombs
Hot Chocolate Gift Ideas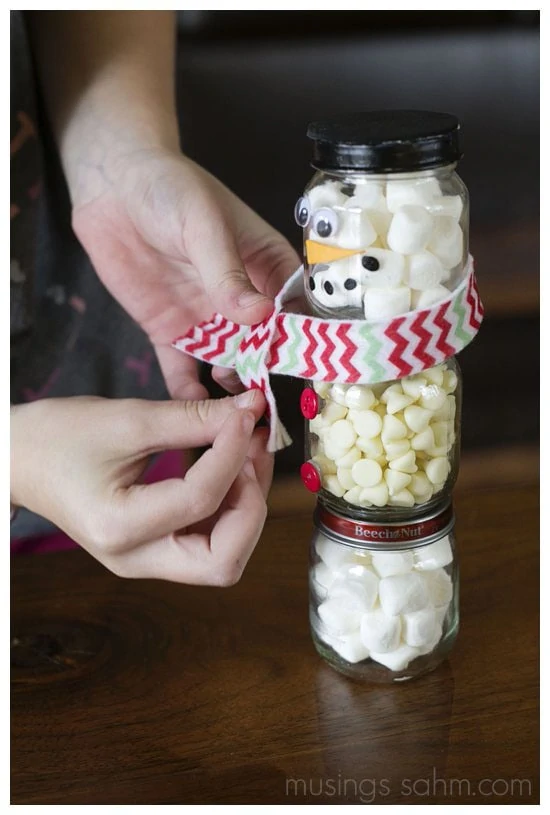 If you are looking for a budget-friendly gift that the recipient will absolutely LOVE, look no further than these hot chocolate gifts! These are perfect to have on hand as stocking stuffers, hostess gifts, or teacher appreciation gifts. They also are great for coworker gifts too.
Hot Cocoa Gift Mixes
Cute Gift Mugs
You can find a ton of personalized kids mugs on Etsy and Amazon. I found a few that are just plain adorable! Who wouldn't enjoy the perfect cup of cocoa in one of these?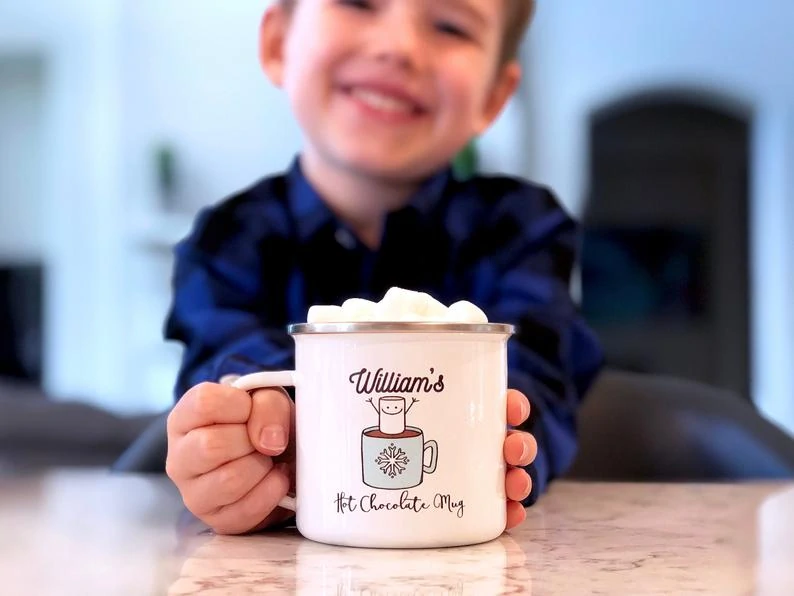 Isn't this the cutest little personalized mug! It's 15 oz stainless steel mug from StickEmUpBaby on Etsy.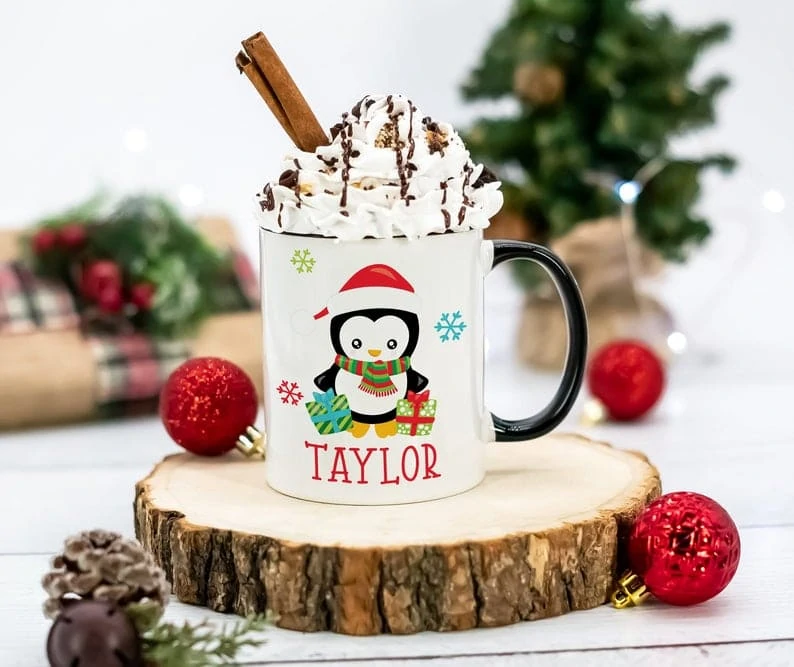 You can find this penguin mug by Riverside Bridal in a 11 or 15 oz size and it's oh so adorable!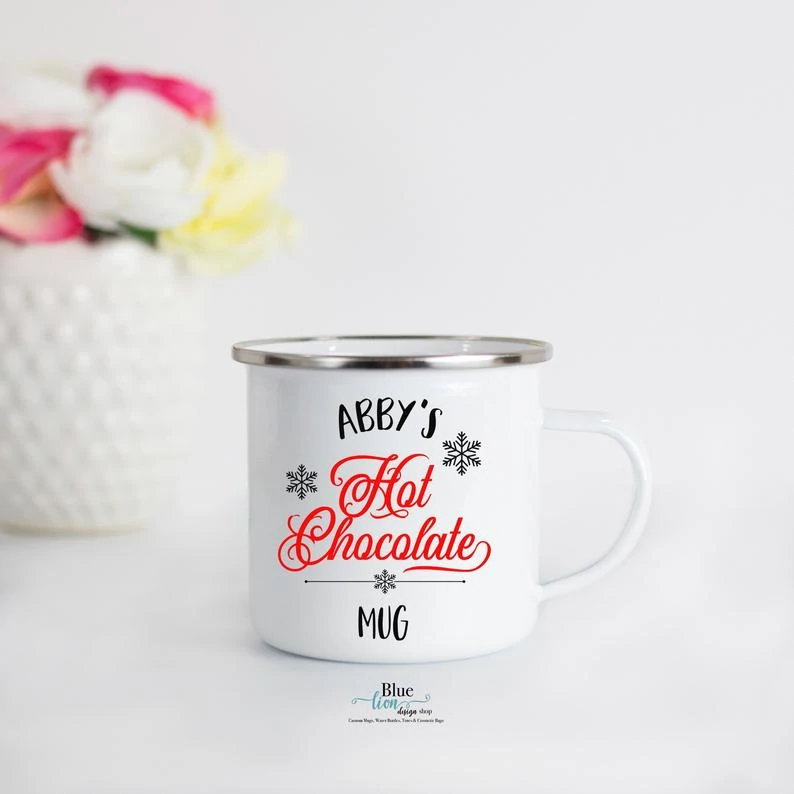 Blue Lion Design Shop has a couple of personalize options. My favorite may actually be the little red truck.
Every holiday mug collection should include at least one Santa mug, right? Especially a Precious Moments themed one. You can also find a matching snowman mug to make the perfect pair.
I hope you've found your new favorite hot chocolate fix on this list! If you have a go-to recipe that's not listed, please share it below…I guarantee I'll give it a try! 🙂
Just pin it below to find the list later!