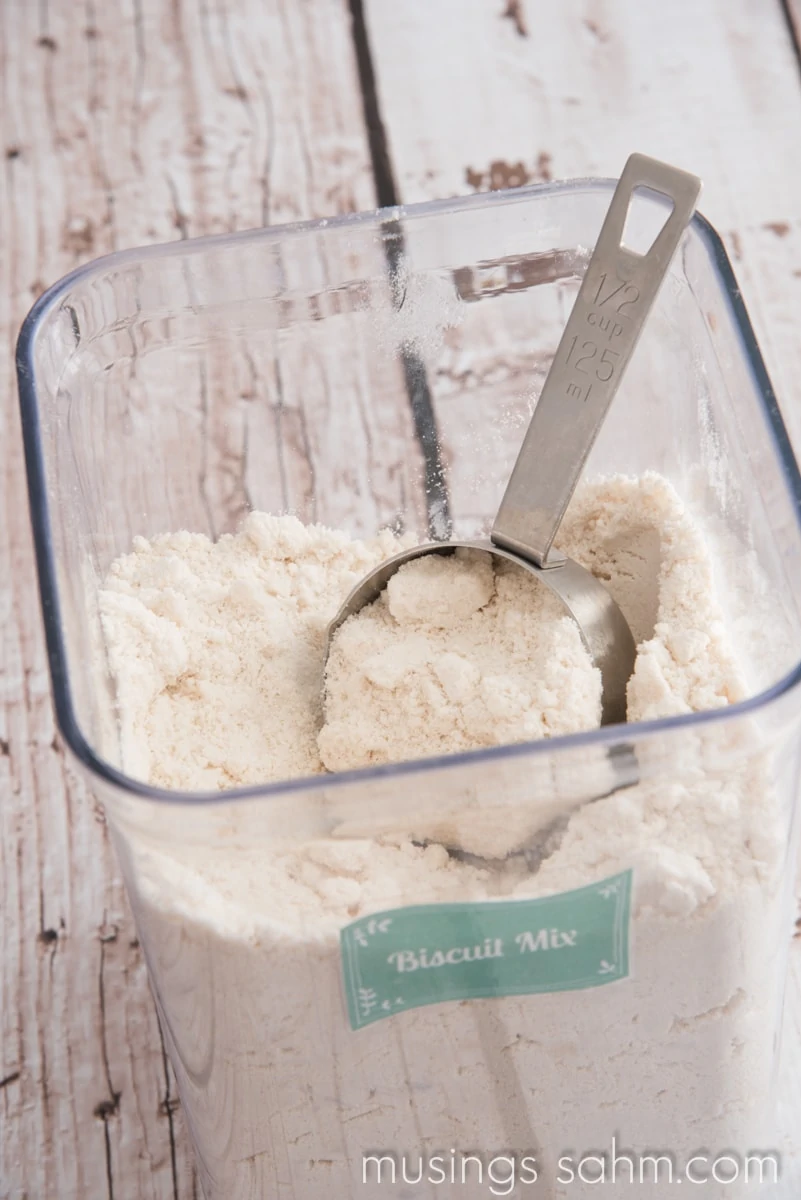 We're working on simplifying life here in our house. With less clutter. Less stress. And fewer ingredients. Especially the processed stuff.
I've dealt with some health issues the past year and knowing that my oldest son has autism along with a genetic "specialty" known as MTHFR (basically it's harder for his body to process toxins), it's motivation to live healthier, cleaner (as in less junk) lives.
But I'm not the type of person who's going to through out all bread and sugar and anything non-organic all at once. (Kudos if you are.) So I'm gradually switching out processed stuff for homemade versions in my kitchen. And it's working really well. One of my favorite recipes is Homemade Taco Seasoning. It's so tasty and much simpler and cheaper than buying a packet from the store every time I need taco seasoning.
But anyways, I found this recipe for Homemade Baking Mix almost a year ago and we've used it ever since. For me, it's cheaper than buying Bisquick at the store and with four simple ingredients, it's far less processed.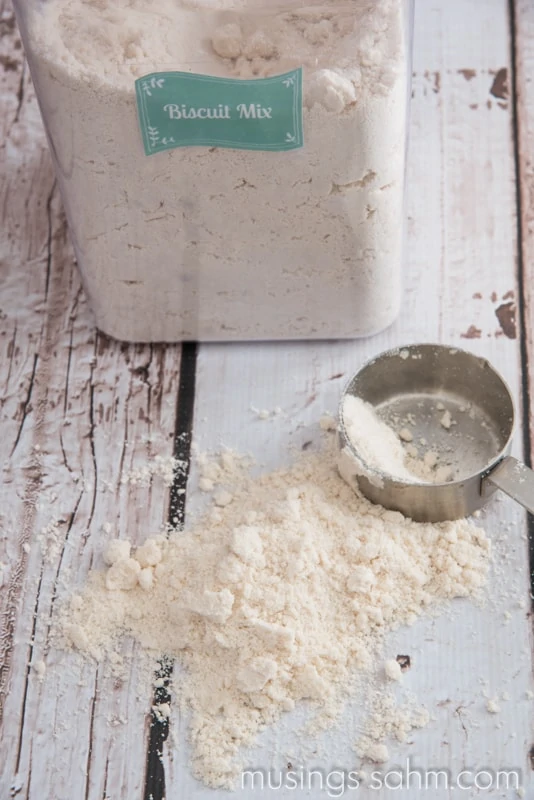 Some homemade Bisquick recipes add sugar, but this recipe does not. Why use sugar when you don't need it? You can always add it later if a recipe calls for it. But most regular ol' biscuits don't need added sugar.
This Homemade Baking Mix is super easy to prepare. All you'll need is a mixing bowl, a large spoon, and a pastry cutter or dull knife.
You'll also need an air tight container to store your baking mix. I highly recommend an OXO Storage Container
– I've had several for over a year and they're perfect for storing flour, sugar, homemade baking mix and more.
The ingredients? 9 cups all-purpose flour, 1/4 cup baking powder, 1 tablespoon salt, and 2 cups shortening. You'll get 12 cups of baking mix.
Put the three dry ingredients together in a large bowl. Yes that is 1/4 CUP of baking powder. And stir.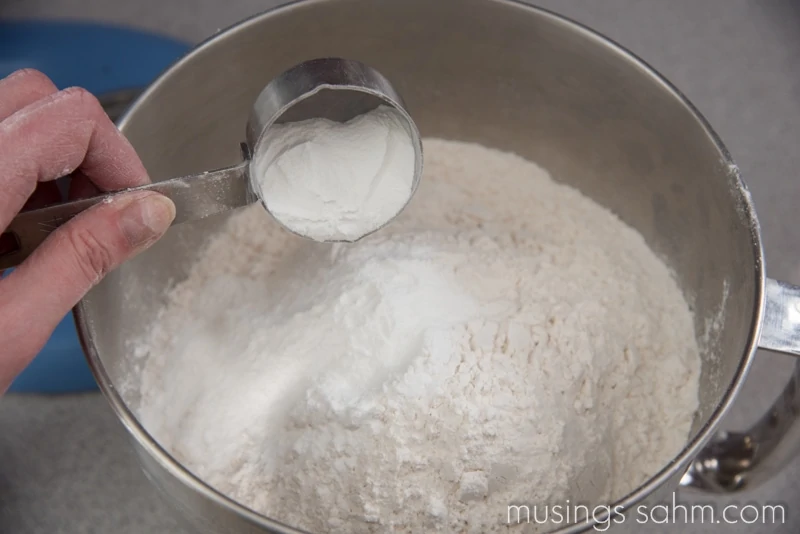 Add the shortening – I recommend this quick tip for measuring shortening – and cut it in with a pastry cutter or a dull knife. You could also be lazy (like yours truly) and use your stand mixer with the whisk attachment. Maybe.
You'll want coarse crumbs.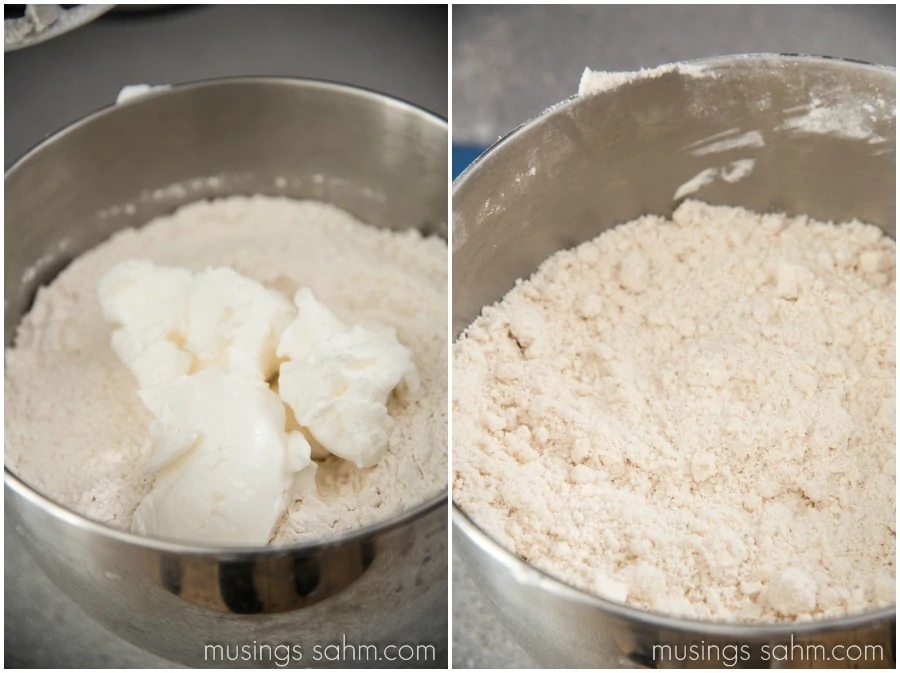 And…that's it.
Remember to store in an airtight container in a cool dry place.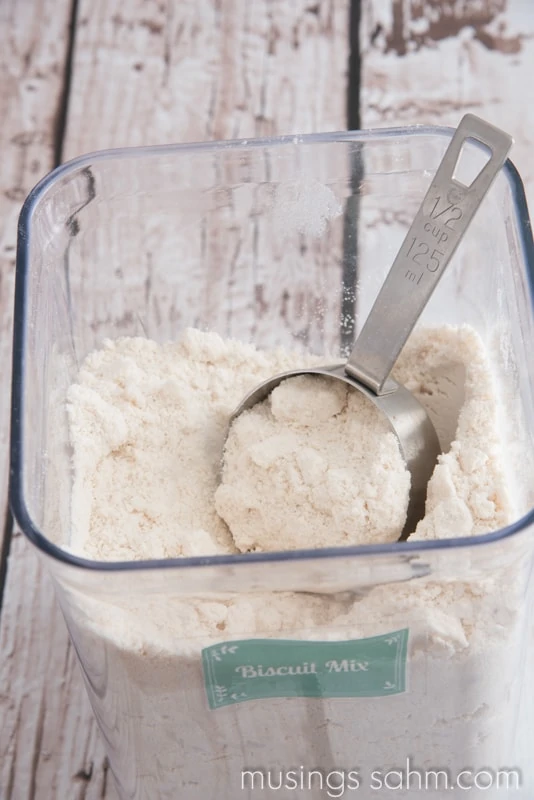 When stored in an airtight container, this mix should last for around 2 months or so. (I've always used ours up before that, so I can't say if it lasts any longer.)
Print
Homemade Baking Mix
A great homemade substitute for Bisquick and with four simple ingredients, it's far less processed.
Prep Time:

5

Total Time:

5 minutes

Yield:

1

2

1

x
9 cups

all-purpose flour

1/4 cup

baking powder

1 Tablespoon

salt

2 cups

shortening
Instructions
Mix the flour, baking powder, and salt together. Add the shortening and cut in until the mixture has coarse crumbs. Store in an airtight container.
Notes
When stored in an airtight container, this mix should last for around 2 months or so. (I've always used ours up before that, so I can't say if it lasts any longer.)