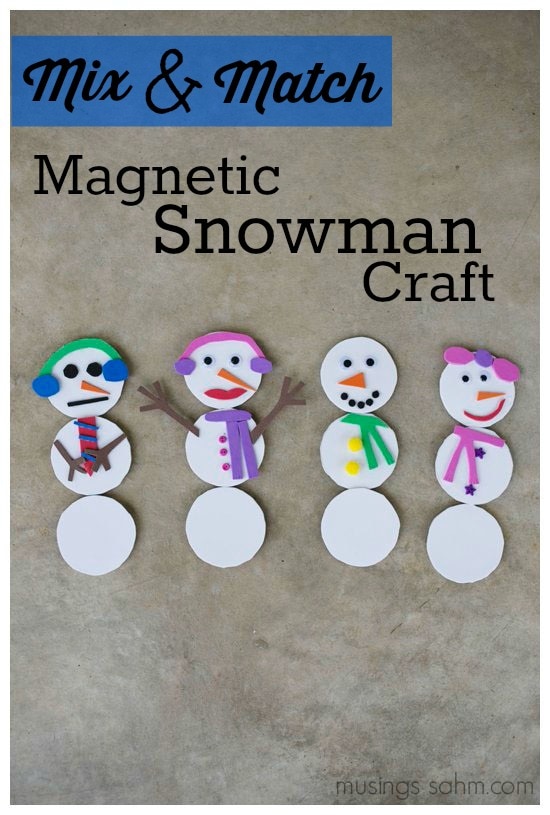 Do you want to build a snowman? I do, I just don't want to be cold or wet while doing it! So, here is a fun mix and match magnetic snowman craft that doesn't involve cold, wet snow. In fact, it's the perfect craft for a dreary, yucky day. Enjoy all the fun and creativity of building a snowman without cold fingers and extra laundry! Even better, this craft allows continued indoor fun as your child later mixes and matches the pieces to make endless combinations of fun, pretty, or silly snowmen!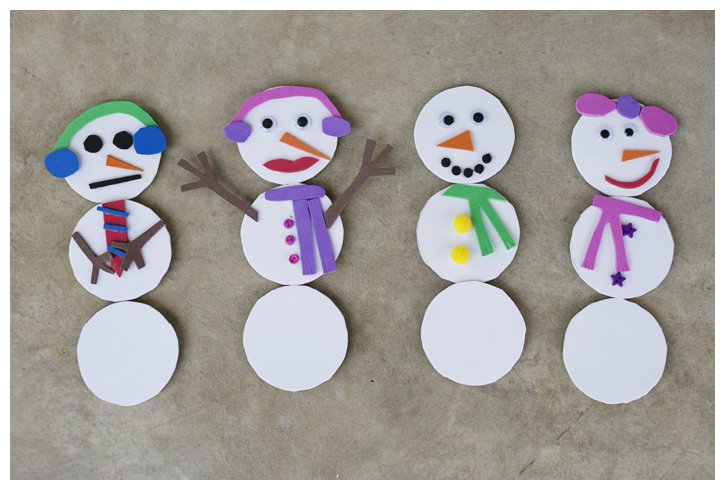 I'm Amanda, from Big Family Blessings, and I can't wait to share this fun craft with you guys! Ready to get started? First, gather your supplies. This is one of my favorite types of crafting projects. I get to pull out any miscellaneous odds and ends from our craft buckets and use them up! Anything goes: sequins, buttons, pompoms, miscellaneous foam stickers, beads.
Supplies:

white foam
goggly eyes
magnets
glue
various colors of foam- black, orange, and any other colors you have on hand
miscellaneous craft supplies for decorations- pompoms, sequins, buttons, felt scraps, beads, etc.
Directions:
Decide how many mix and match snowmen to create, then cut 3 circles from the white foam for each snowman. I recommend tracing the bottom of a jar or glass for the circles.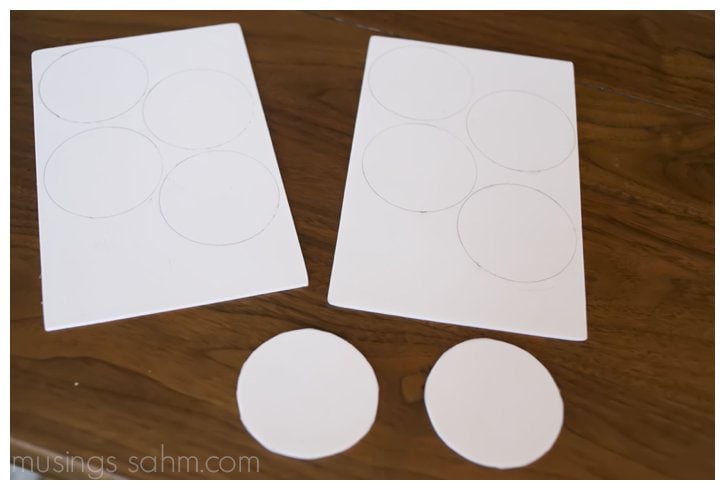 One circle for each snowman will remain undecorated. Set those circles aside.
Decorate the snowman faces.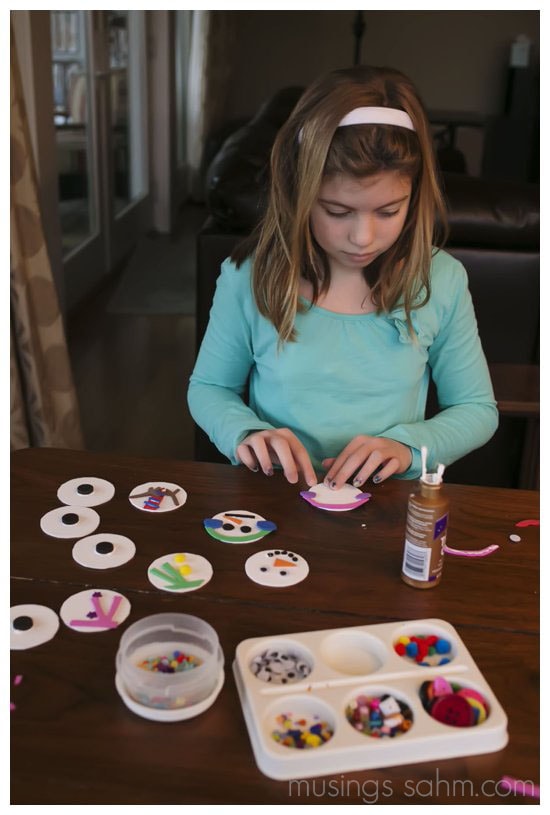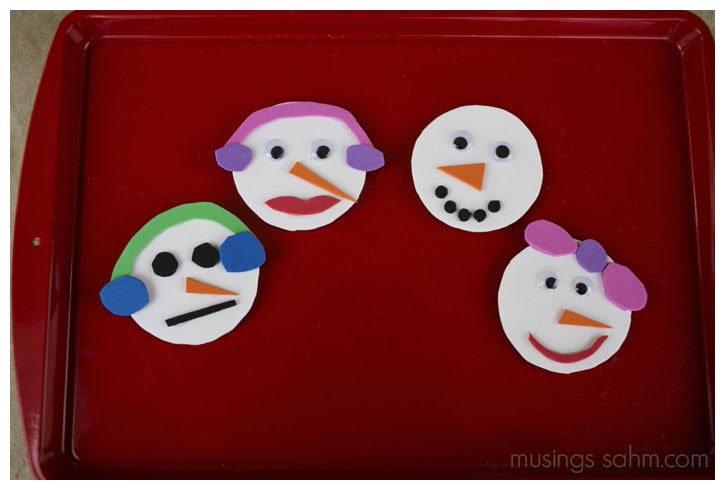 And decorate the snowman bodies.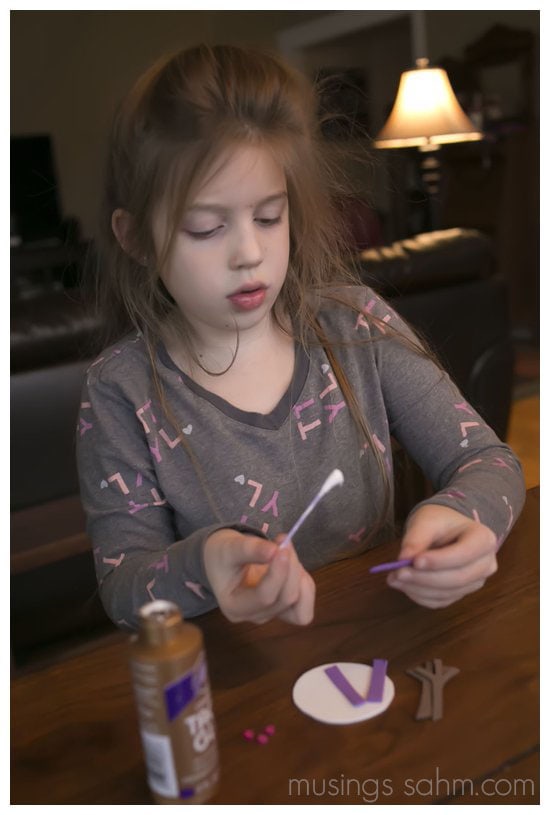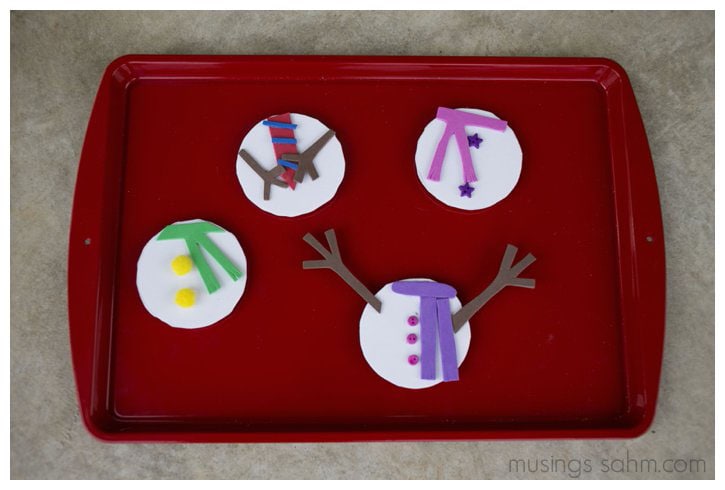 Glue a magnet on the back of every white foam circle, including the plain circles you set aside earlier.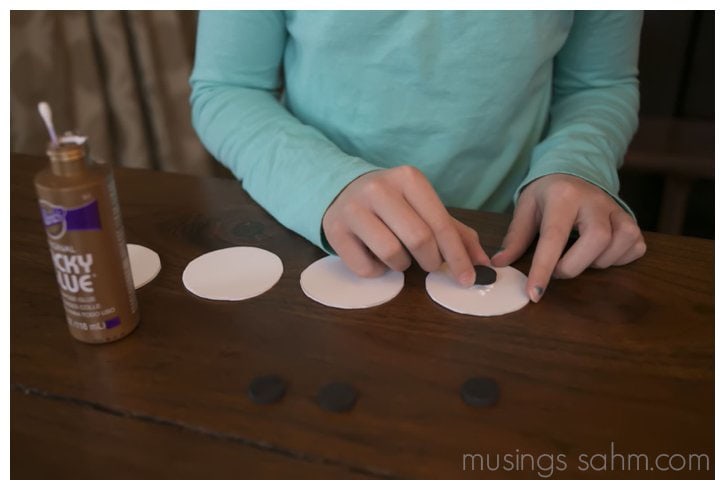 Once the snowmen are all dry, enjoy mixing and matching to create fun and crazy snowman (or snow-girl) characters!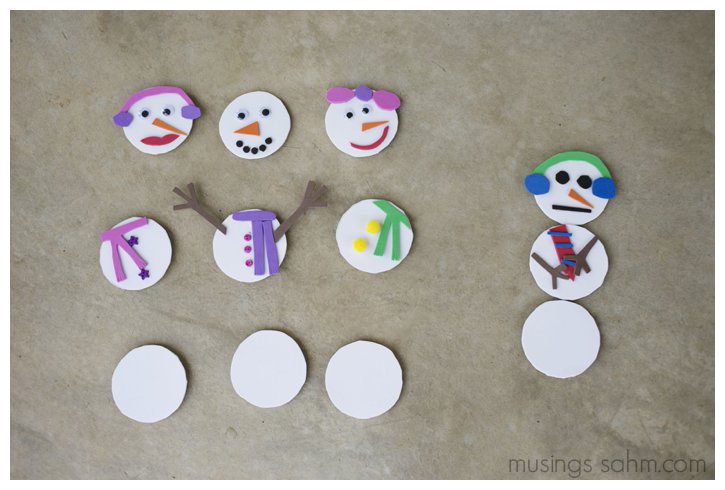 I hope you and your children enjoyed creating this fun magnetic mix and match snowman craft as much as we did. I surely can't help but love such an easy, creative craft and with no snow (and very little cleanup) required!
Now, come visit me over at Big Family Blessings where you definitely won't find any snow play, only a large family loving each other cozy inside… unless it's warm and sunny, then we'll be out playing!