Encouraging reading in our family is a must, but books can quickly clutter a room if they aren't properly organized. With two boys who have a wide age gap, I needed a way to store board books, picture books and chapter books.
Today I'll show you how I organized this wide range of kids' books and share a few helpful tips.
Two simple tools I use to organize kids' books are simple shelves and magazine holders.
Since my youngest can't read yet, he needs to be able to see the front covers of his board books. I also wanted his books at a height that he would be able to reach, so I created little shelves out of 1×2 whiteboard and fluted shelf edging. They are simple and inexpensive to make.
I placed the shelves low on the wall. This allows 1) him to choose his books and 2) me to teach him about putting things back after he is done with them.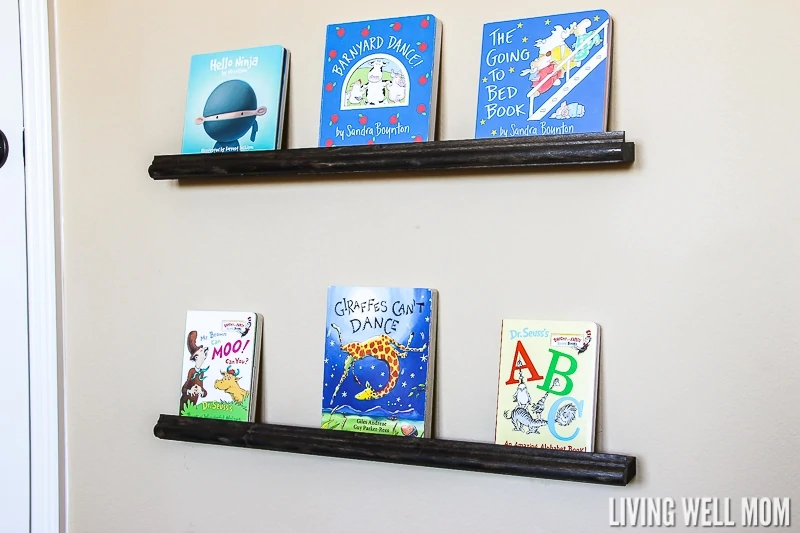 There isn't a rhyme or reason to how I organize kids' books when they can't read just yet. Sometimes I will organize them by color and size but that doesn't last too long. Since I'm more concerned with the books being put back where they were found, I'm happy with the books just making it to the shelves rather than the floor.
Now onto the perfect solution to organize older kids' books…
As a reading teacher, I find it very important to teach my students about the authors behind the books they read. When you learn more about the author and their style, you can understand their points of view and background within the book much better. This also allows you to fall in love with a particular author which in turn keeps the love of reading alive.
My oldest is reading picture books and short chapter books. He is really into a popular series right now, so I organize his books by author and/or size. He also loves to look at reference books about any type of bug, reptile, or animal. These books tend to be larger but with softer covers, so they make the perfect stack of book ends for his chapter books. Placing the stack of books sideways also adds some visual appeal to the shelf.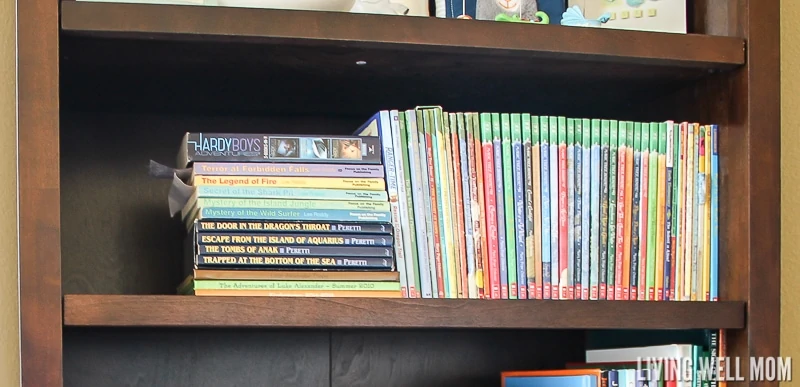 While I love a good hard cover book, they are much more expensive, so the paperback is usually what I purchase. We have so many paperback picture books, and they won't stand up on their own.
I also don't want to use bins for organizing these kids' books.
So how do you organize kids' books when they're flimsy? I found the perfect solution.
Magazine holders turned on their long edge and placed on the bookshelf hold the books upright and organized. They also keep the books from sliding behind one another on the shelf.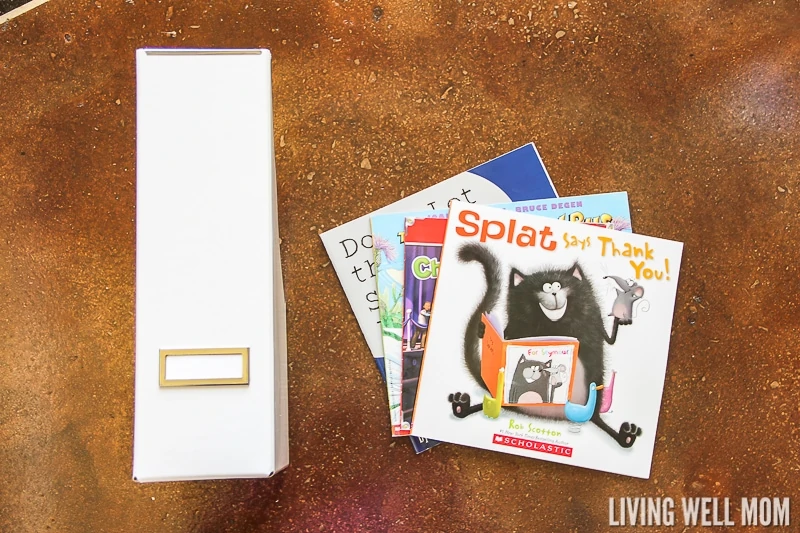 You can place as many magazine holders side by side as the shelf will allow. Magazine holders are great because they are cheap and come in colors that will match any room.
You can find them on Amazon here.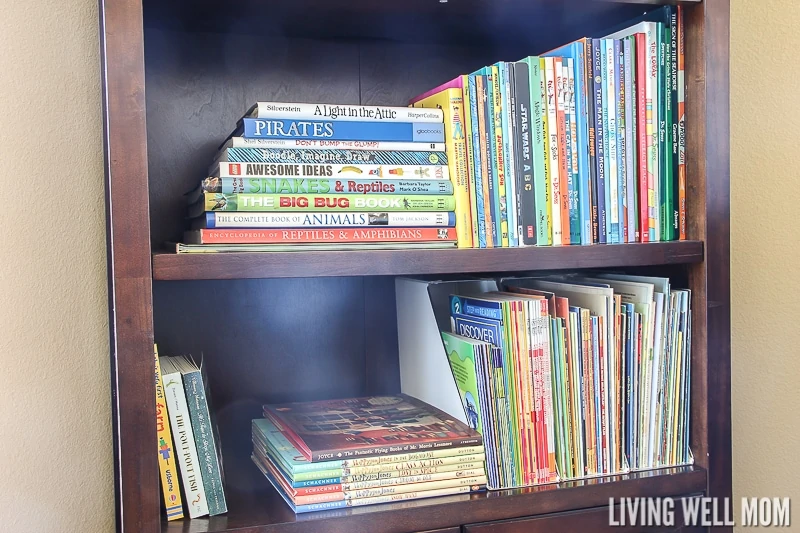 Cereal boxes could even be used if you don't have magazine holders. The containers you use aren't as important as the fact that you are taking the steps to get organized!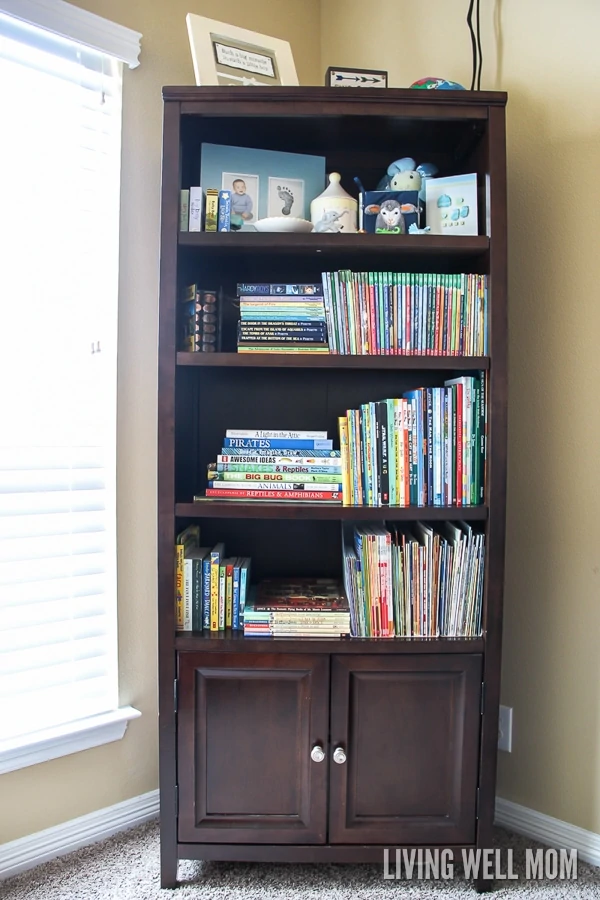 I hope you find these simple ideas helpful. It doesn't have to be expensive or take a lot of time to organize kids' books.