If you've ever wished there was an easy, inexpensive way to relax and "check out," welcome to the club. You might dream of a day at the spa or a beach vacation, but for most of us, that dream won't become a reality, or at least not for a very long time.
You can keep dreaming (nothing wrong with that) or you can take matters into your own hands and find a way to pamper yourself at home.
Because let me tell you something – you need to take time for yourself. If you're not regularly setting aside purposeful time to recharge, you will continue into the bottomless pit of exhaustion and burn yourself out. Your family needs you to take care of yourself.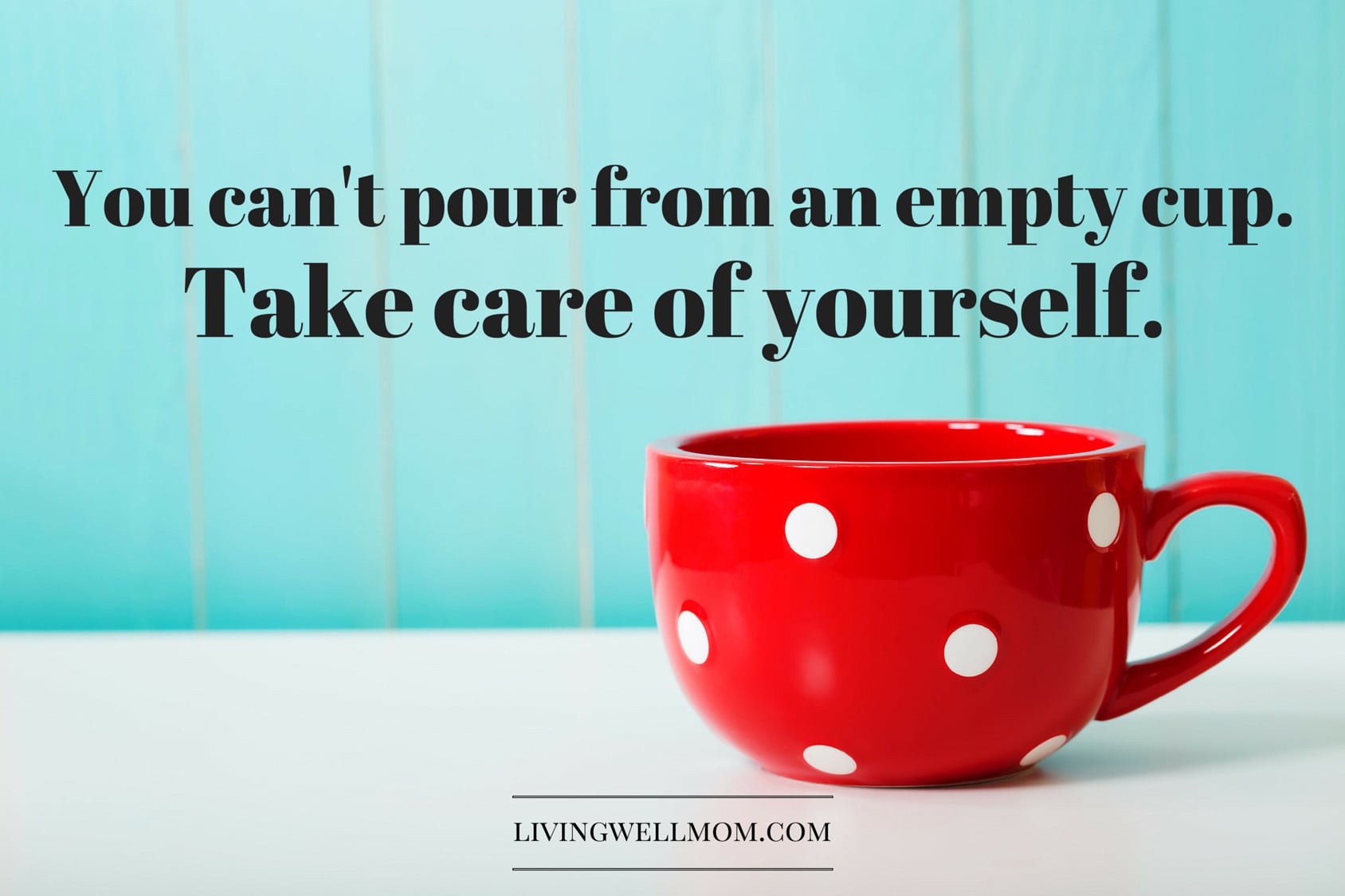 But how?
I've discovered something that's hardly new, but has a made a world of difference in my health – both mentally and physically. It costs just pennies, doesn't require much time, and is so easy, you can do it daily if you want!
What is it?
A hot bath! It's the easiest way to pamper yourself at home without a lot of fancy stuff. Not only will a hot bath help you relax and wind down after a busy day, but there's even more benefits you might not even guess!
5 Amazing Benefits to a Hot Bath:
1. A hot bath can help you fall asleep at night
Because a hot bath is so relaxing both mentally and physically, it's a great way to tell your brain to wind down for the night.
I've always had a hard time falling asleep at night and then waking up the next morning, but a hot bath is one of the ways I've been able to change that.
2. A hot bath relaxes sore muscles.
If you ever tension headaches from stress or a backache from lifting or tight shoulder and neck muscles from carrying little ones around, a hot bath is a great way to help relieve that tension by relaxing muscles naturally.
I tend to carry tension around in my neck and shoulders and used to get frequent tension headaches, but since I've began regularly taking hot baths, that tension goes away just as fast as it appears.
3. A hot bath is great for skin
Hot steam opens pores, resulting in cleaner, clearer skin.
My skin has never been more clear or healthy and while I attribute much of that to the health makeover I made last fall, I definitely believe taking regular hot baths helped. I tend to get really dry skin during the long cold winters here in New Hampshire, but this year, I haven't had any dry skin issues. And I rarely put lotion on! (Am I the only one who can't stand rubbing lotion on?)
4. It can help boost your immune system and alleviate cold and flu symptoms
By adding a few drops of immune-boosting essential oils
, regular hot baths can do wonders for your immune system. And if you do get sick, the hot steam helps open up your nasal passages and reduce congestion.
When I caught a nasty cold a couple weeks ago, a hot bath helped me feel so much better and clear my sinuses too. I used to be prone to getting sinus infections, but thanks to immune-boosting remedies and hot baths, I haven't had one in years now. A number of my friends ended up on antibiotics with awful sinus infections with the same virus I had, but I was able to avoid that.
5. It can help with weight loss.
There's a couple reasons why a hot bath can help with weight loss. The simplest reason is that the hot steam helps you lose water weight. Of course this isn't lasting weight loss, but that's where the other reason comes in; enjoying regular hot baths helps reduce stress. And stress can be a huge factor if you're struggling to lose weight!
I did an experiment last fall where I took a hot bath 4-5 nights a week. Along with a healthy eating diet, I lost 1-2 pounds a week. Then I got busy and stopped taking baths. I lost 1/2 pound or nothing, with pretty much the same diet. After a couple of weeks of this, I went back to almost nightly hot baths and my weight loss increased again. While that certainly isn't solid scientific evidence, the results were pretty clear to me – hot baths helped me lose weight.
Here's what I recommend for an amazing hot bath:
Add 1 cup of epsom salts
to help soothe and relax (plus it's great for detoxing if you're on a diet) and a few drops of your favorite essential oil blends to the water.
Then light a few candles, put on some soothing music, lay back and relax. Read a book or even prop up your tablet and catch up on your favorite show! (My current guilty pleasure is Dr Quinn, Medicine
Woman!)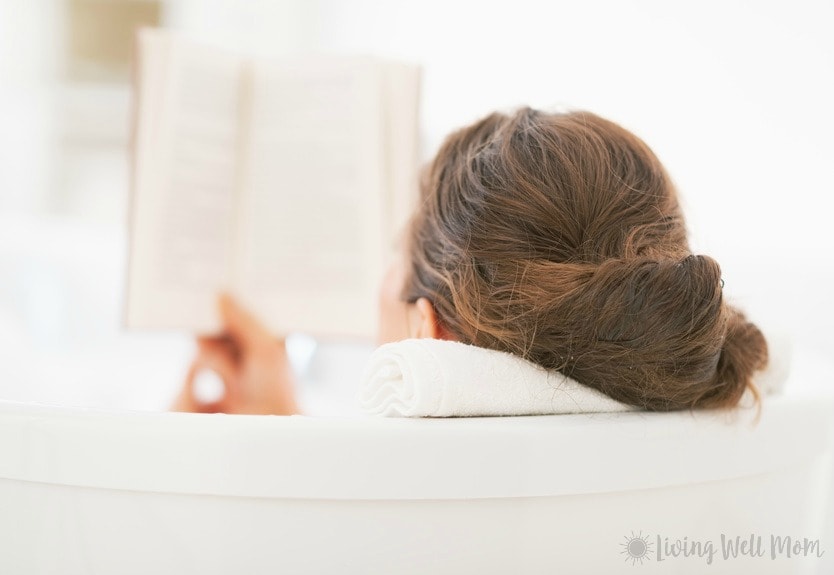 You can see why taking regular hot baths is such a great way to pamper yourself at home!
I know many of you are probably thinking you don't have time for this, your kids keep you too busy, etc. Please just give it a try. You owe it to yourself – and your family – to take care of yourself and a hot bath is such an inexpensive way to do it!