Hello, hello!
Melissa from CloudMom here, talking about every parent's favorite topic – potty training. After going through the process an exhausting five times, I've seen my share of midnight messes and stubborn tantrums. However tiring potty training can be, it's a learning experience and I am proud to say my little kiddies are all grown up and successfully potty-trained. Here are 5 things I wish I had known before my first child that I hope will help you on your potty training journey!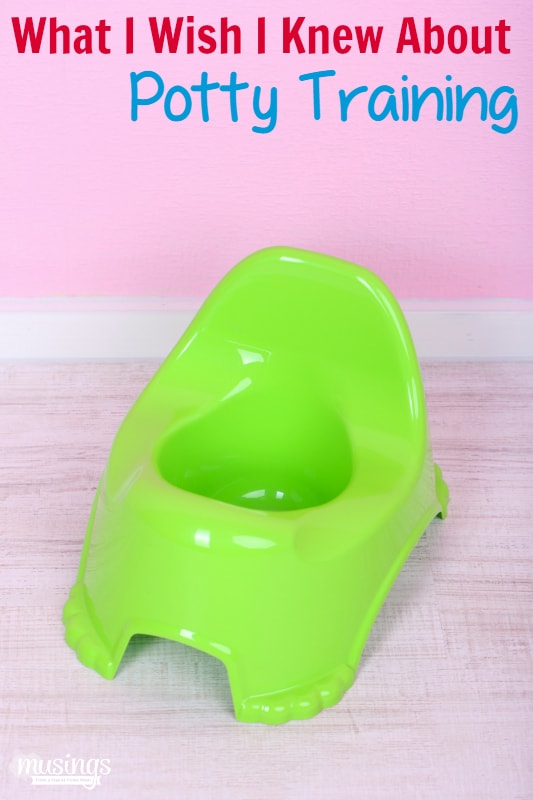 It's Not a Race
Just like every other developmental milestone, some parents and their children will be starting the potty training process earlier than you and your toddler. But remember, all children are different! In my experience, I started training my boys when they were around 3 years old and my oldest daughter when she was about two and a half. My recommendation is to ignore other parents if they start bragging about their potty training schedule and instead listen to your own child. They will be the ones to let you know when they're good and ready. That brings us to our next step…
Know the Signs
You'll be able to tell that your child is ready to start the potty training process when his or her diaper stays dry at least two hours during the day or is dry after nap time. Going along with this, your child's poops will become more or less regular and predictable and they are signaling pushing (check their facial expression!). Lastly, if your child can follow simple instructions and is getting the hang of pulling down their pants, you are ready to take the first step in your potty training adventure!
Be Prepared
There is a lot of equipment that goes along with potty training. I would suggest keeping it all in one place so you're not scrambling when the time comes! Here are my essential items for potty training that have helped me the past few years:
A potty chair
Toilet seat adapter
Toilet step stool
Pull-Ups
Potty books
Big kid underwear!
Check out my video here for explanations and links on each!
Have a Plan
When your child is ready, start them on a toilet routine. You're going to be sitting them down a lot! Get them on the toilet an hour before going out and an hour before going to sleep. Keep their time on the toilet fun and stress-free (this is where the books come into play!) In my experience, it's much better to say "Let's sit" rather than "Let's make potty." Have a plan when you're out of the house, too. It's nice to keep a bathroom in sight at all times – you never when you'll need it. Opt to visit places where there is a potty, such as a museum rather than the park. And don't forget a change of clothes when you're in public – accidents do happen! At night, I always had a lining of a waterproof mat on my child's bed and kept a set or two of spare PJ's and underwear nearby.
Take a Deep Breath
Some potty-training days are much more stressful than others. Competitive mommies bragging about their own potty training success doesn't help either! Every parent feels a huge amount of stress during the whole process, but it doesn't have to get the best of you! But no worries – I promise your baby will not be going to college in diapers!! Potty training is a process with its own ups and downs. Success is not measured by how quickly your child successfully potty trains but by how attentive and encouraging you are as a parent, no matter what happens. Messes are inevitable but your child will get there eventually! Best of luck Mamas!
Melissa Lawrence, co-founder of CloudMom, lives in New York City with her husband and 5 young children. With more than a few parenting tricks up her sleeve, Melissa posts how-to videos and blogs for moms just like you! Happy parenting!
Follow Melissa's latest activity by clicking the links below!