Fall is in the air…school has started and the nights are getting chilly. Wonderful things like apple picking, pumpkins, Halloween, and so much more are right around the corner. If you are looking for a fun way to celebrate the season at home with young children, I've got the perfect thing – check out these fall crafts for preschoolers!
These craft projects are easy enough for young children to do on their own (with a little help from a parent or older sibling from time to time).
Why Preschoolers Should Craft
I get it. Crafting with preschoolers seems like it could make a huge mess —and you are right!— but the benefits far out way any extra scrubbing you may have to do. Here are just a few of the benefits these fall crafts for preschoolers can provide your child with.
Fine motor Skill Development
Whether they are painting, cutting with safety scissors, gluing or drawing, your child is developing their fine motor skills without even realizing it. This dexterity will translate into every day functions such as writing, eating, getting dressed, and drinking water, just to name a few.
Develop S.T.E.M. Skills
It's hard to believe it, but crafting will often help a child develop skills in the science, math, engineering, and technology areas. You may have to get a bit creative about this, but it's doable. For example, if you slice an apple for a stamping project, keep the other half and show them how the color changes as it oxidizes.
In today's modern society, STEM activities will help set your child up for success, so look for as many opportunities as possible to build those skills.
Stretch Creative Muscles
Of course, part of the fun of crafting is being able to build your creativity. This skill is essential for continued learning, and can additionally serve as a calming exercise for many young minds.
Builds Confidence
These fall crafts for toddlers gives young enthusiasts the opportunity to make something they'll be proud to display on the fridge!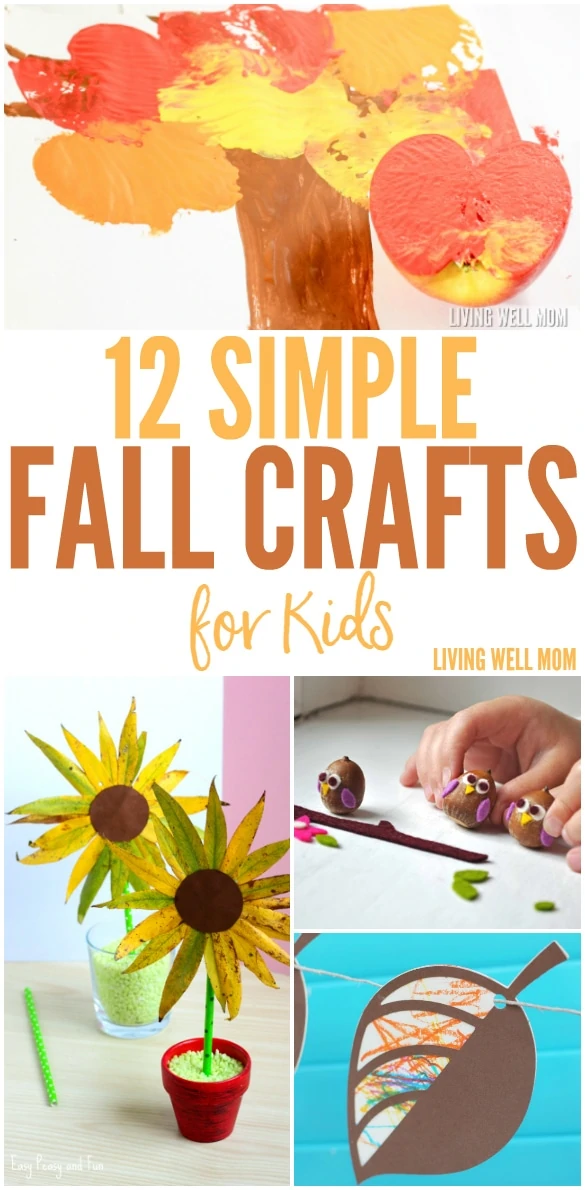 Fall Crafts for Preschoolers to Try
Let's get to the good part: crafting! Here are some of my favorite projects to work on with your little one.
This paper plate wreath with printable leaves is a perfect way to get into the fall spirit. It's also an easy and low prep craft! Even better, this inexpensive fall craft can be done with supplies you likely already have around your home. Simply print off the leaves from the included template and let your little artist get to work!
Pointillism may sound like a complicated concept for a preschooler, but it's really as simple as creating dots to make a larger piece of art. This is an excellent fall craft for preschoolers that can help develop those important fine motor skills.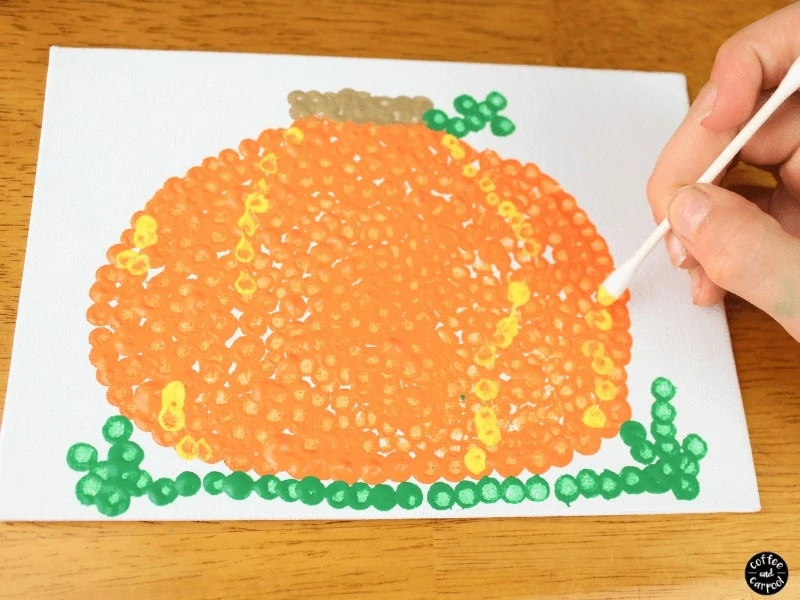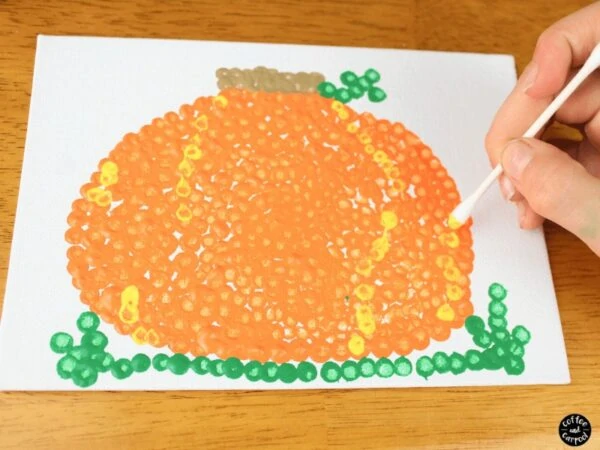 If you happen to live in a warm climate or somewhere you don't get as much of the foliage that we do in the northeast, I have the perfect solution: coffee filters! This fun craft lets your child experience the pretty colors of fall while also learning about the science behind the process.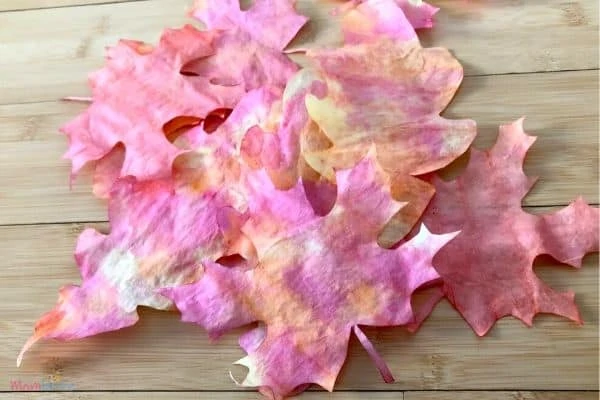 Create this easy autumn tree sensory art craft with your child to celebrate the start of fall. Try finger paint or use other sensory items to create colorful fall leaves! This is a project for all ages – it's easy enough for toddlers but can be modified for older children as well.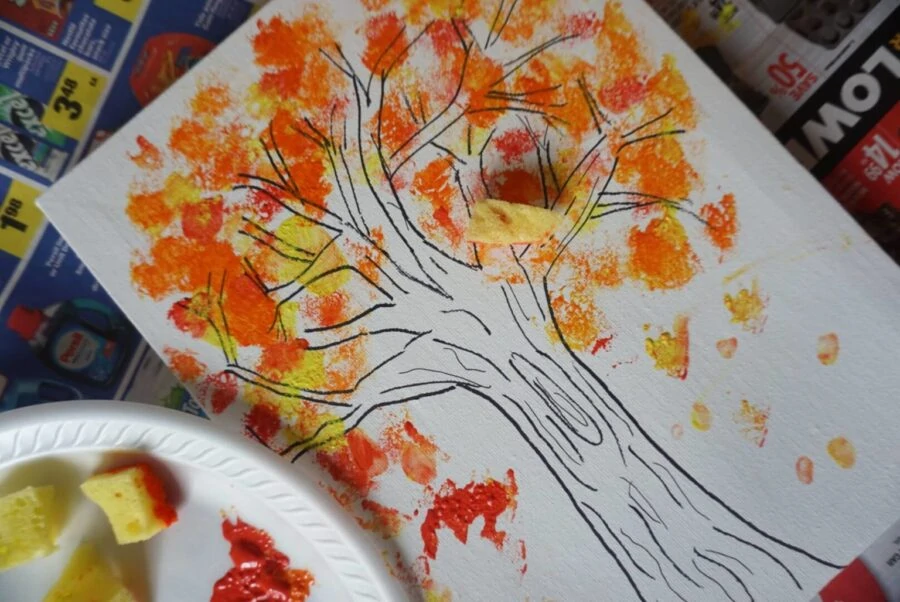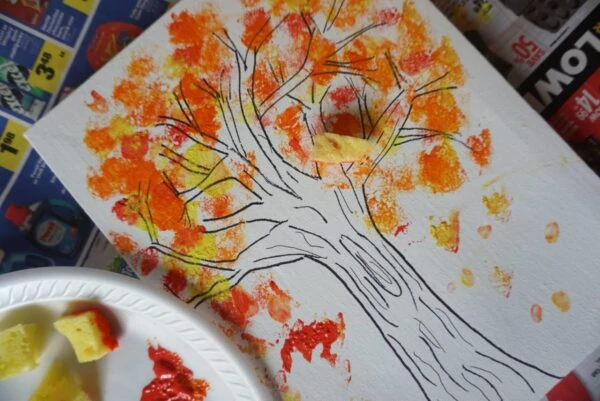 It's hard to think of a craft more appropriate for fall than one where you use apples to stamp colorful leaves on a tree! This is another fall craft for preschoolers where you likely have all the supplies at home already.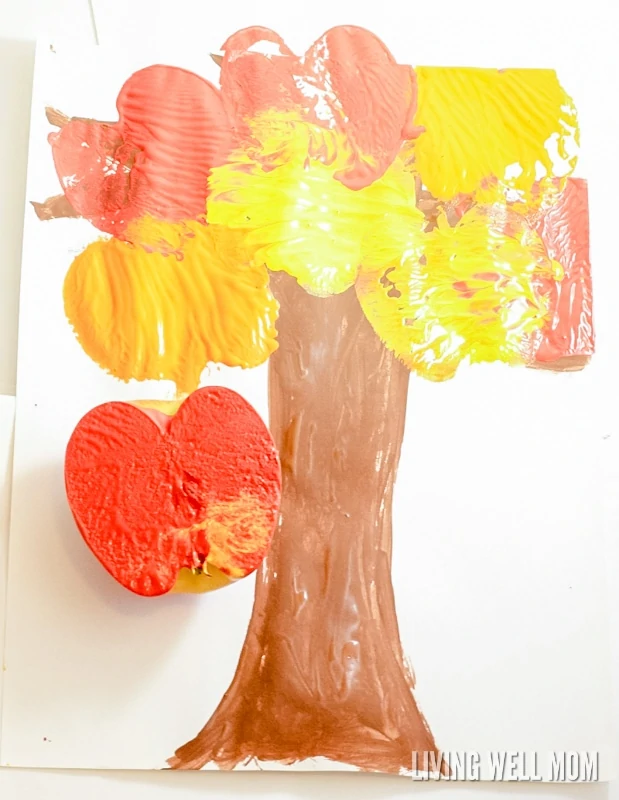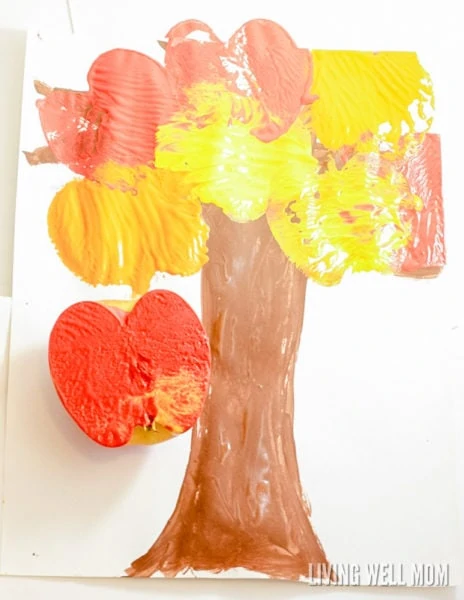 This project will require a bit more hands-on effort from you as you work alongside your child, but the result is a fall craft you'll be proud to display year after year. If you have any old shirts, sweaters, or come across a cheap yard sale find, this is a brilliant way to upcycle the fabric into these cute and festive fall pumpkins.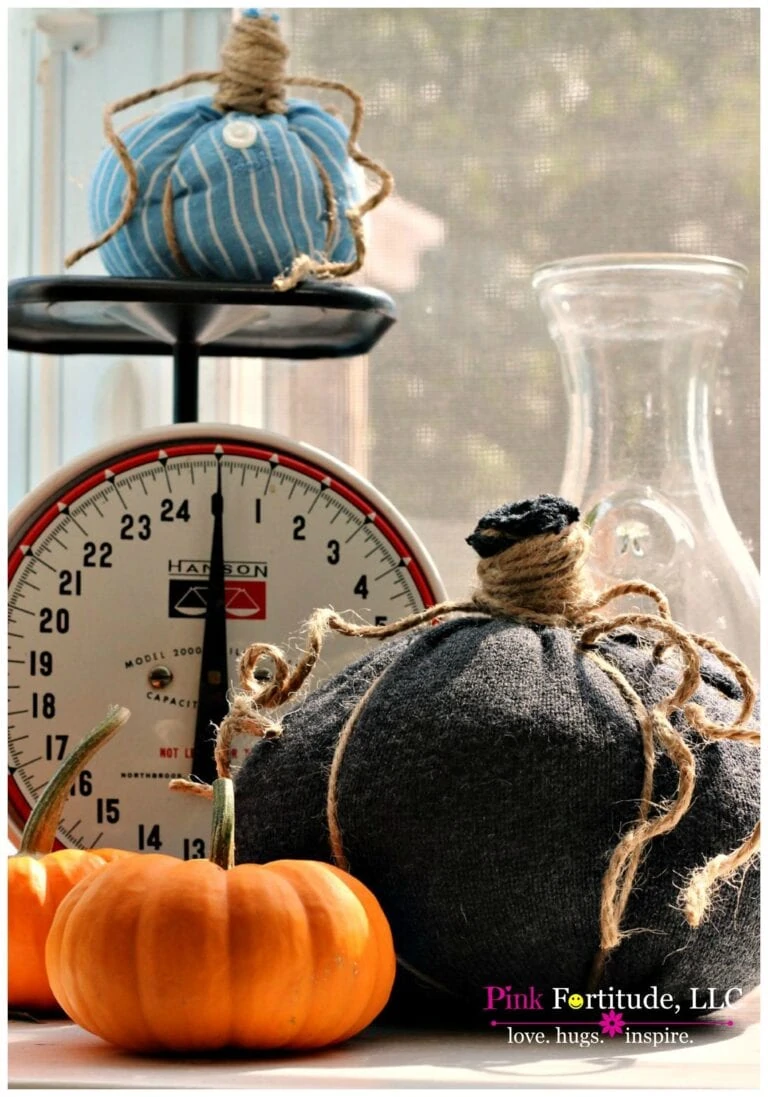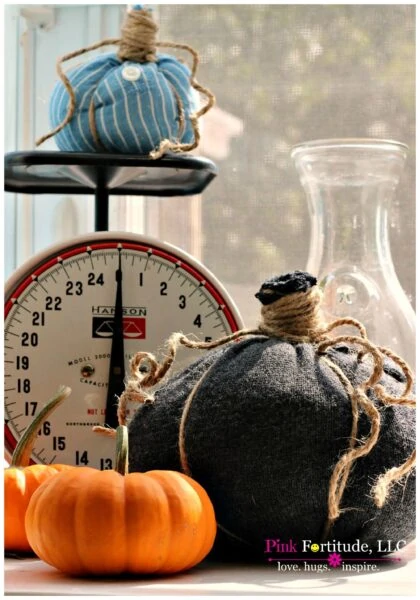 If you are looking for an easy way to let your child practice working with safety scissors and glue, this could be the fall craft for you! Your child will also love playing with this cute acorn after its created.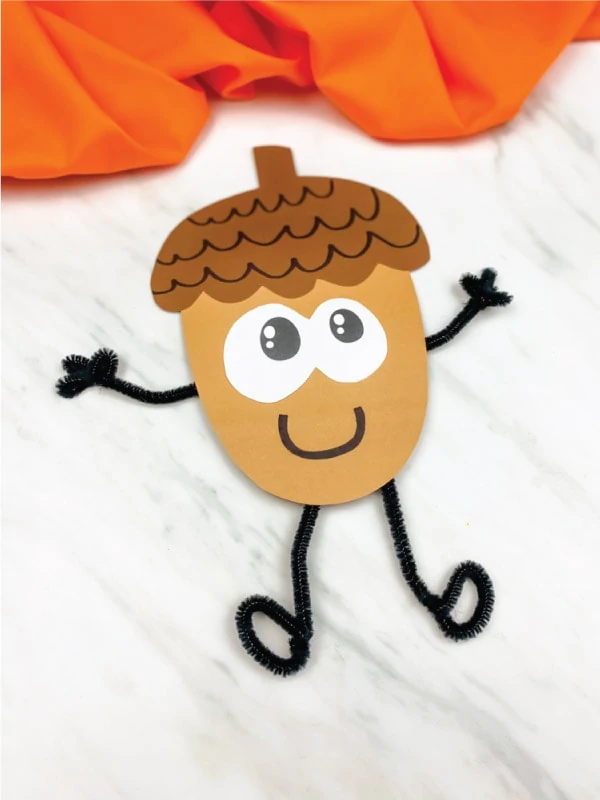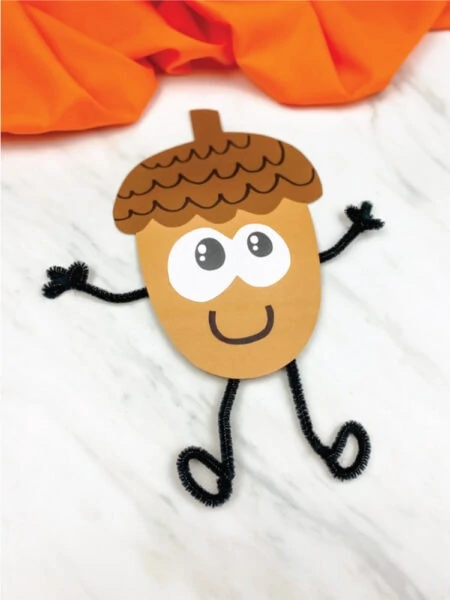 If your child loves their play kitchen, help him or her whip up a batch of clay apples to add to their counter! This non-toxic clay is easy to make and can be easily dried out and sealed.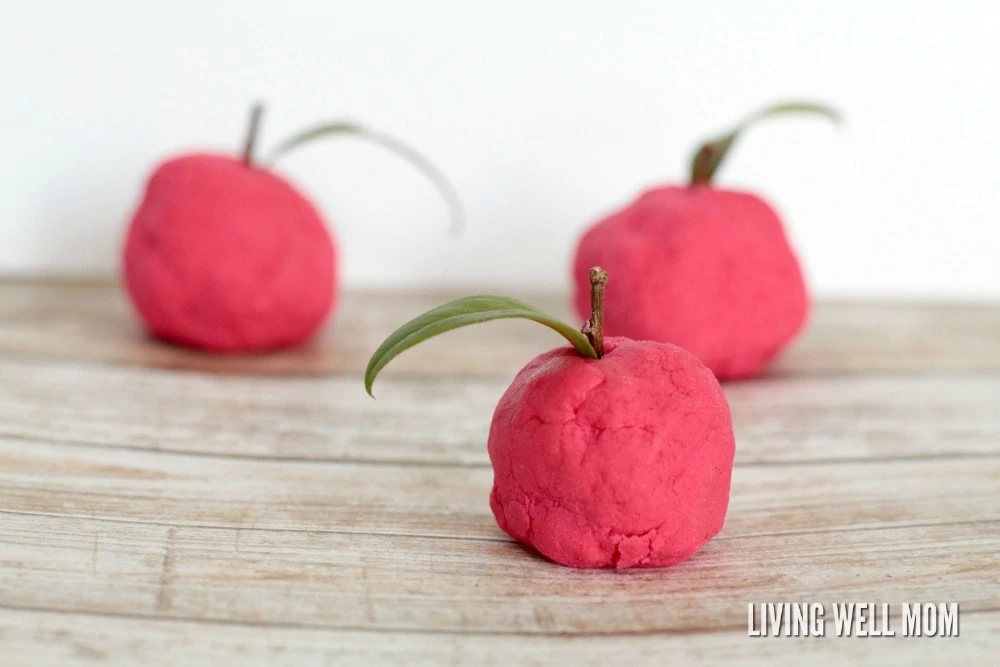 Kids will love seeing coffee filters turn into colorful pumpkins and leaves as they make this pretty fall garland. This is one of those fall crafts for preschoolers I actually can display in my home for months at a time.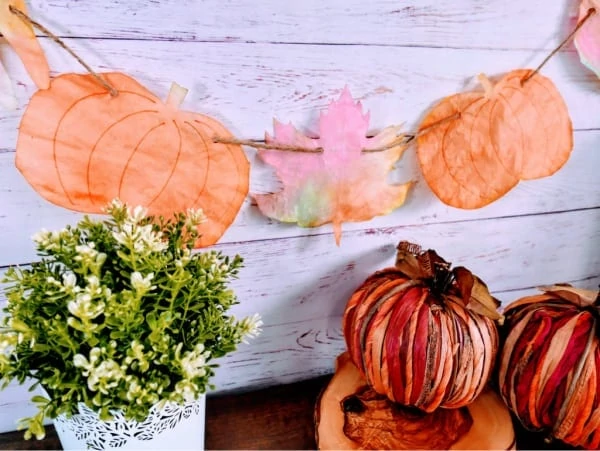 Here's another project that can be adapted to kids of any age. Take a marker and color the back of a leaf, then use a rolling pin to press the design onto paper. Also, this is a fun project for siblings to tackle together!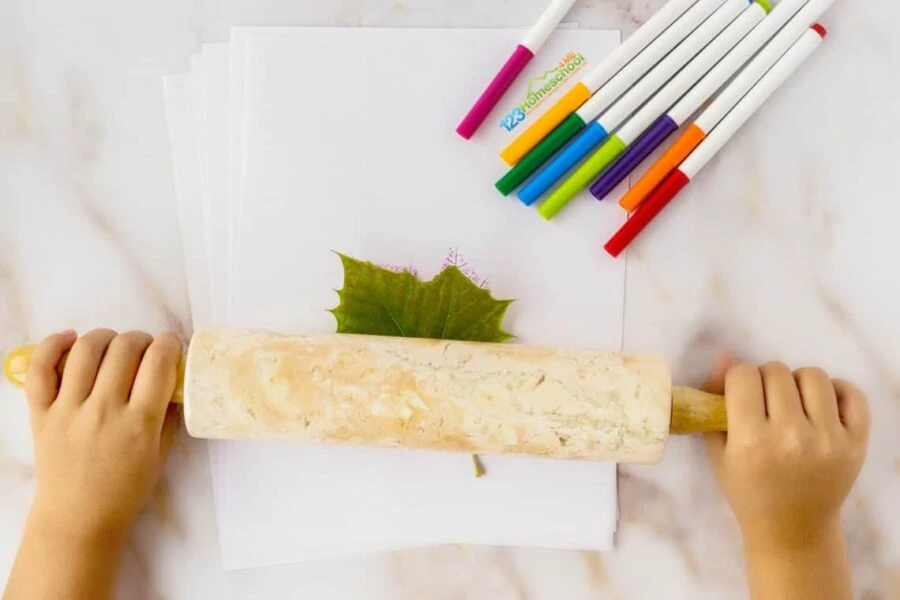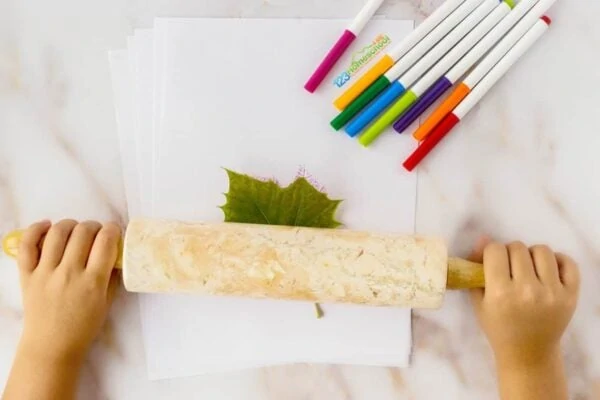 This cute hedgehog kids craft has 3 unique ways to decorate and comes with a free printable. A fun way to learn and play for kids and an excellent sensory craft!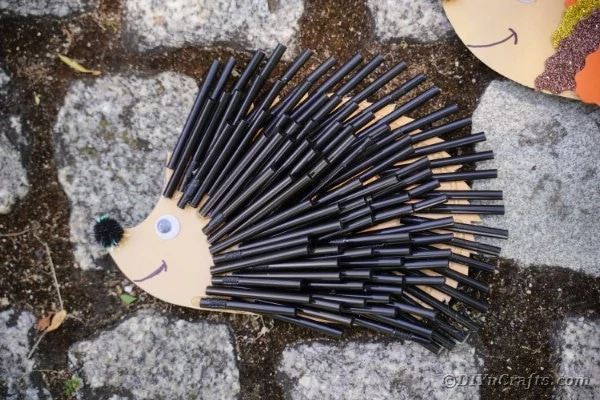 This fall leaves wreath craft is a great way to welcome the season with kids. Plus, your preschooler will love this hung on their door and proudly displayed all through the season.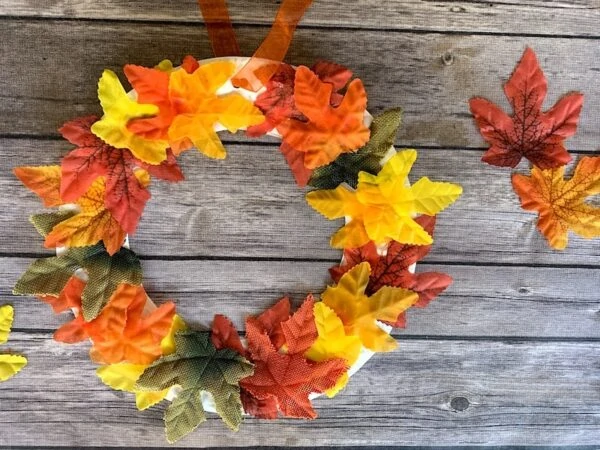 There you have it: give these fall crafts for preschoolers a try! If you have a favorite craft with your child, I'd love to hear about it.
Just pin it below to find these 12 simple fall crafts for kids later!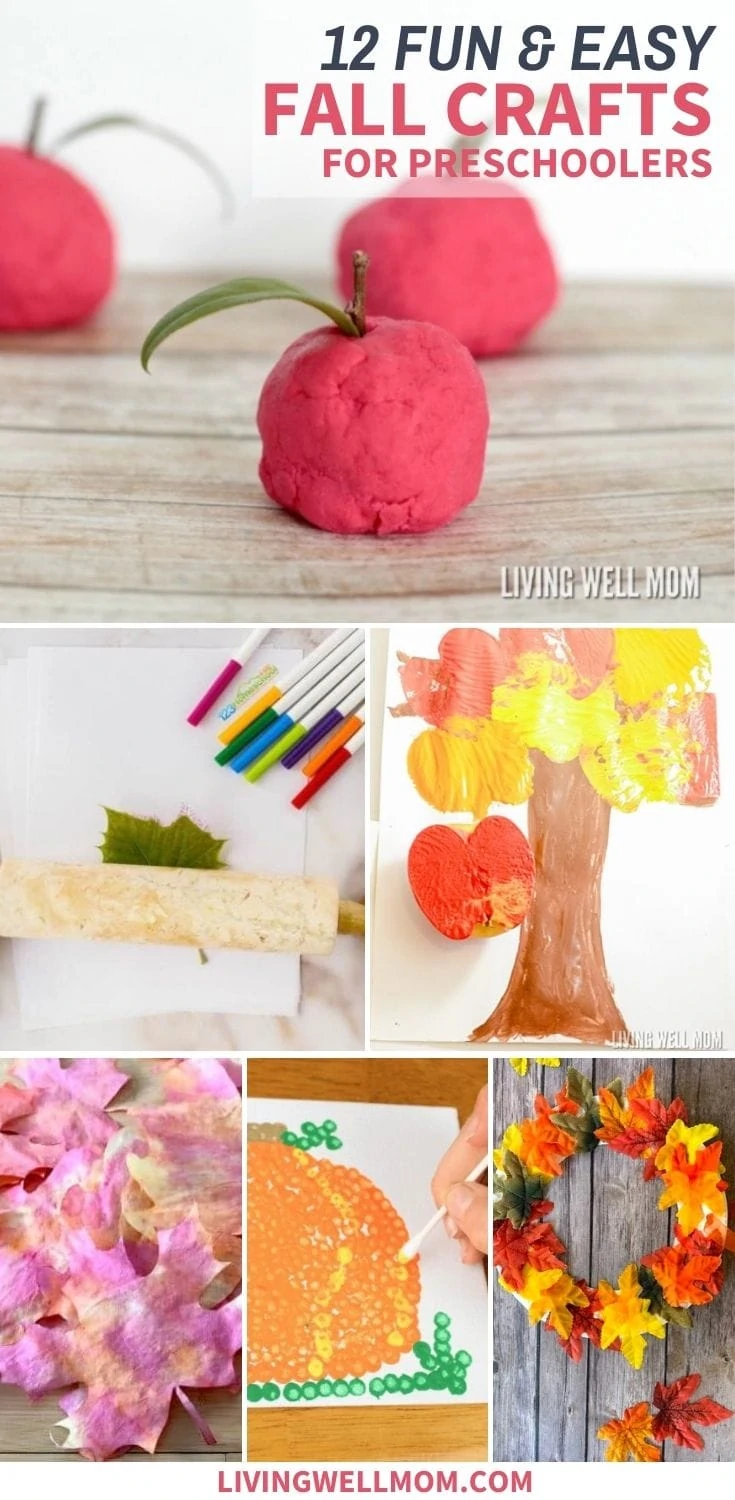 More Fall Activities for Kids