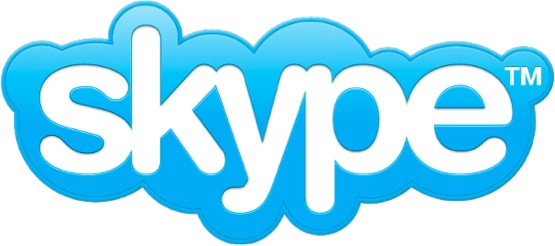 Now that it's summer, the year seems to be flying by. Doesn't it always when we're having fun? With all the activities and travel plans, it can be hard to connect with family. Fortunately for us, we're not going very far this summer. (With young kids, I end up needing a vacation from our vacation!) But other family members are traveling and the kids still want to chat with Grandma and Grandpa on Skype. I never thought of it before, but staying connected in the summer can be made easier thanks to Skype. Communication is simpler, easier, and cheaper than ever before.
Downloading the Skype app onto my phone has been a real advantage. Now I don't have to pull out my computer; I simply log on through my phone and can video chat. In fact, I'm usually already logged on, so it's simply making the connection. If you have an iPad or something similar, that can be even more fun. I don't have one yet but hopefully I will be getting one soon!
We can use Skype to text message back and forth. It's especially handy for travel. For one fee a month, the whole family can text. Our kids aren't quite old enough for their own cell phones, but if they were, I can see where Skype could save a bundle on text messaging costs vs cell phone fees.
This week, I had the chance to try the Group Chat feature. The basic free version of Skype lets you talk face to face via one connection for free. For a small monthly fee, you can chat with multiple people who have group chat. It's an amazing way to connect to family or take care of business. We're still hoping to pin down our extended, out-of-state family long enough to schedule a group chat with them. Nate's sister lives in Georgia with her husband and two kids and Nate's mom/dad and other siblings are in North Carolina. We love to connect with them and it would be really neat to Skype with everyone at once.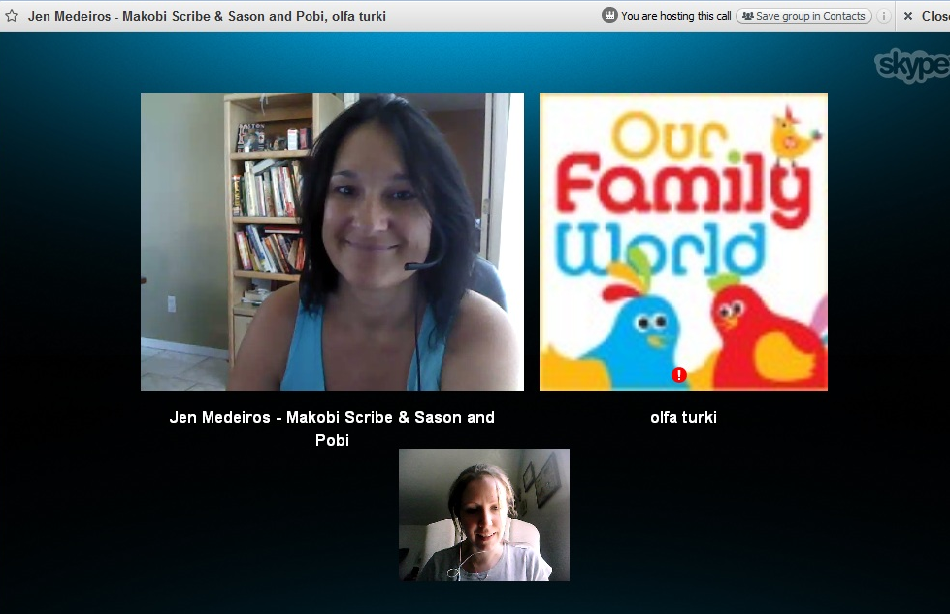 In the meantime, I used Group Chat to connect with some blogging friends. I chatted with Jennifer from Makobi Scribe and Olfa from Our Family World. We had a couple minor technical difficulties (Olfa had to upgrade to the latest version of Skype before we could see her) but it worked out. It was great to talk to these wonderful ladies, who I've learned a lot from and we have so much in common too. Setting up the group chat was much easier than I thought. I connected with Jennifer first and once I had her on video chat, I simply went to my main screen and called Olfa too. Easy peasy, we were connected! I love technology!
Skype is an amazing tool. I think some people see technology as something that can pull families apart – kids texting at the dinner table, playing video games, playing phone games; not connecting as family. But it doesn't have to be that way and Skype shows how technology really can connect us both professionally and personally.
A recent survey shows what Moms think about Skype technology and summer travel: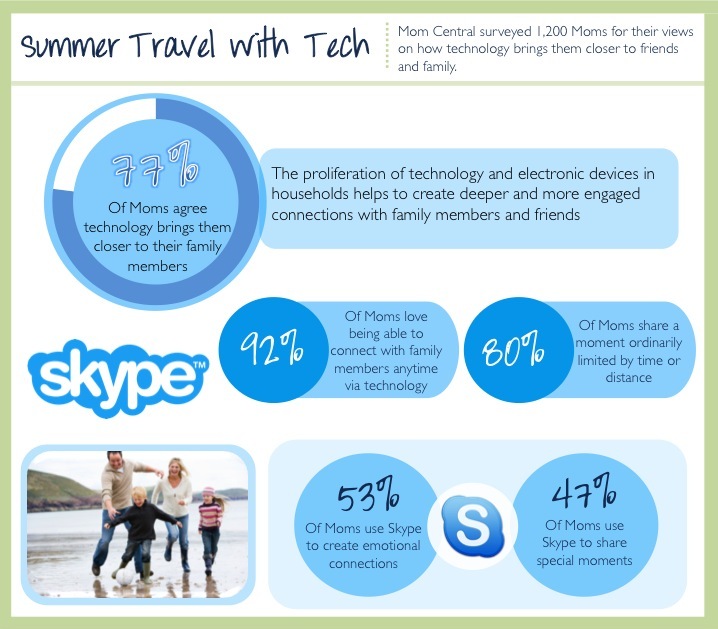 How do you use Skype?
Disclosure: I participated in a campaign on behalf of Mom Central Consulting for Skype. I received Skype credits to facilitate my review and a promotional item to thank me for participating.