"Brush your teeth!"
It's one of those never-ending phrases we find ourselves telling our children every day.
I confess that I don't do the best job at making sure my kids are brushing their teeth properly. More often then not, I send them upstairs to get ready for bed, then tuck them straight in afterwards. They could brush for 5 seconds for all I know! And morning brushing doesn't happen nearly enough.
But after my kids visited the dentist recently, I had a renewed determination to make brushing teeth properly a good habit with my kids. Thankfully, my children's teeth are healthy with no cavities and I want to keep it that way!
One thing I've learned as a parent is that making changes doesn't have to be complicated or difficult. In fact, usually the simpler it is, the better since chances are higher that we'll all (including us moms) stick with it!
With that concept in mind, I had a simple "Brush Your Teeth" chart made that will help motivate my kids to brush their teeth regularly. Not only that, but it keeps us all accountable, because it's just as much a reminder for me as it is for my kids.
This free printable "Brush Your Teeth" chart has space for kids to check off both morning and night brushing and even room to track flossing.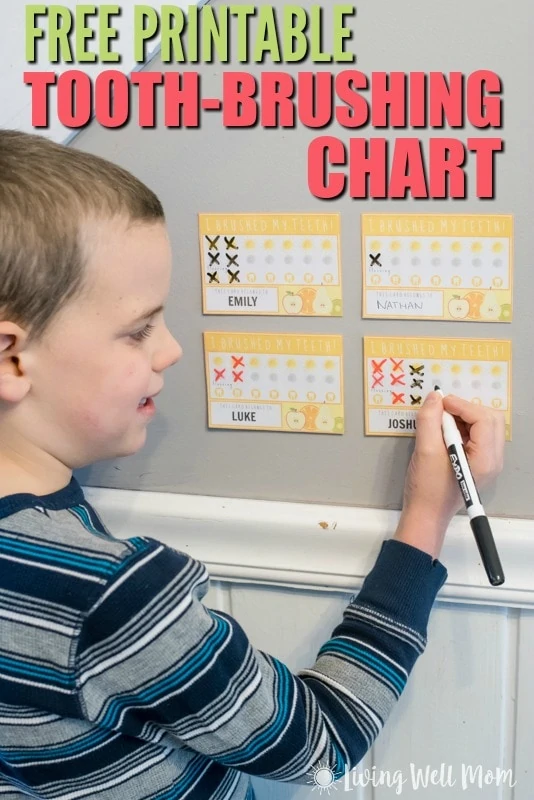 I recommend laminating these charts and using an erasable marker to check off each task
. (< affiliate links.) This makes it simple to use the chart over and over again because you can just erase and start over each week.
My kids' Tooth Brushing charts are hung on our kitchen wall because that way we'll all remember to keep track, compared to hanging upstairs where I'm more likely to forget!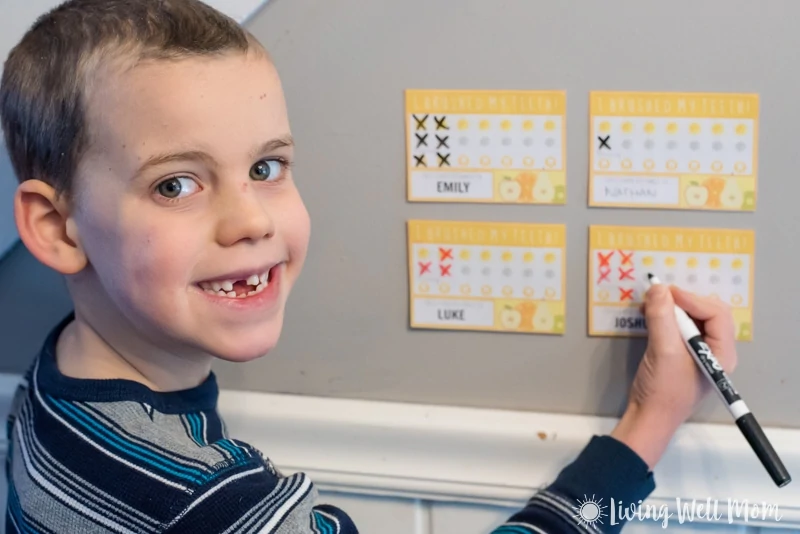 My kids love using their charts to check off when they've brushed and flosses and it's also a good motivator for each other, because they all want to have the most check marks.
You can use simple rewards as incentive – it could be anything from fun stickers to extra TV time or even a bigger reward, like a special movie night for a whole month of checks!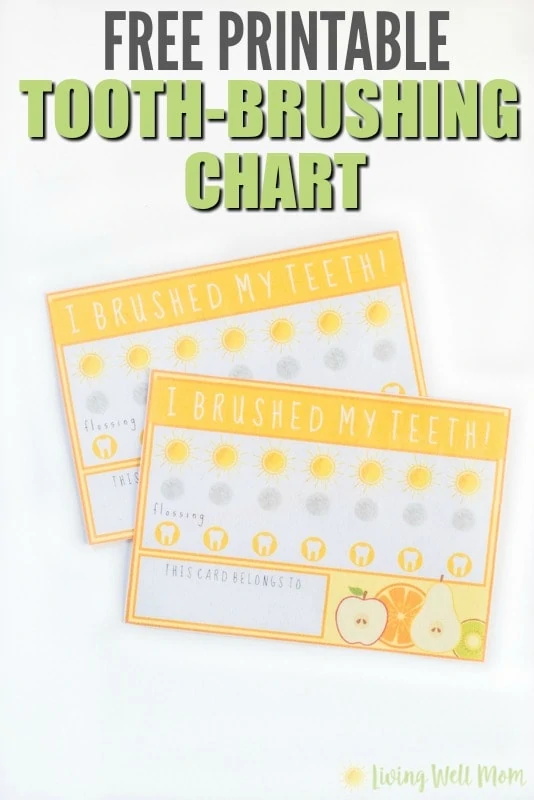 Of course one of the best ways to encourage good dental hygeine with kids is to be a good example. It's important for kids to see Mom brushing her teeth and flossing too. My kids have often walked in on me brushing my teeth and ran off to brush their own.
And just as I want to encourage my kids to brush and floss more often, I've made it a goal to floss every day. It's true; I'm not that great about it. (Maybe I should print out my own "Brush Your Teeth" chart, huh?)
Besides encouraging kids to brush their teeth, it's important to offer good food to our kids and limit sweets, including sugary drinks, like soda and juice.
My kids love Horizon Organic because their food is so tasty and I love that many of their products are organic.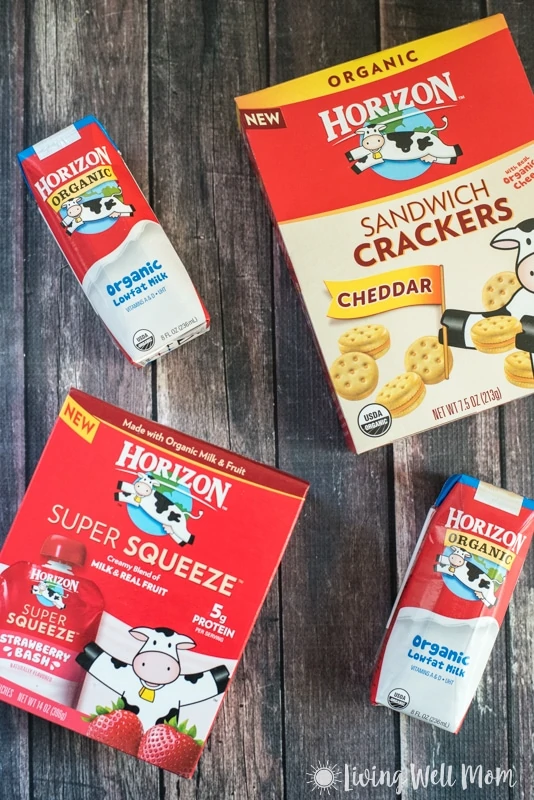 We've all heard that milk builds strong bones (that means teeth too!) and Horizon Organic milk is a great option for kids. It comes from cows raised with organic practices and without any hormones or antibiotics, so you can rest easy knowing your kids are drinking good stuff.
Horizon Organic also has tasty snacks, including grahams, sandwich crackers, snack crackers, "Super Squeeze" pouches, and new Fruit Snacks and Fruit Crunchers.
There's no yucky ingredients like high fructose corn syrup and even my kids with their currently restricted diets can enjoy fun snacks like the Horizon Apple Clusters and Fruit Snacks!
Let your kids fuel up with food you can feel good giving them – delicious organic goodness from Horizon Organic!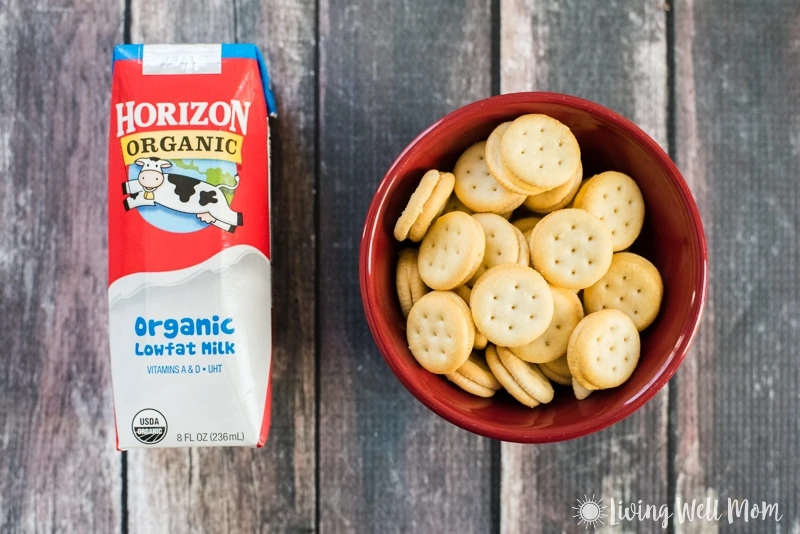 Remember, it's the simple things – like eating good food and regularly brushing your teeth – that can make a big difference in instilling healthy habits in your kids for life!
Learn more about Horizon on social media at Facebook, Instagram, Pinterest, and Twitter.
This is a sponsored conversation written by me on behalf of Horizon Organic. The opinions and text are all mine.
Comments submitted may be displayed on other websites owned by the sponsoring brand.
By downloading this free product, you agree to the terms and conditions listed here. This free product is for single classroom/home use only, by one teacher/family. If you intend to use this for more than one classroom/home, please return to Living Well Mom and download an additional copy each time.