I've struggled with trying to clear up acne since I was about 12. For years, I've tried just about anything to get rid of it, including products with salicylic acid, numerous brands of oil cleansing soaps, topical cream prescribed by a dermatologist, and even internal antibiotics prescribed by a dermatologist (which I really regret!).
In my college years I used Proactiv with decent results and eventually found other cheaper brands with the active ingredient benzoyl peroxide in it. But I still never had 100% clear skin unless I was pregnant. (I think that was the only physical joy I experienced while pregnant.)
Since my pregnancy days are over, and you can hardly rely on growing babies as a form of acne treatment, I figured I'd be ok with the 75% clarity my skin had. But even though I tried to ignore the annoying tiny bumps that were always on my forehead, which medically speaking is called subclinical acne, I realized I wasn't okay with that; I wanted my face to be totally clear!
One day, I was looking on Pinterest and read an article about how someone used coconut oil to clear their acne. I thought they were crazy and that there was no way that would work. But I read the theory behind it, that the coconut oil will help displace your face oil, and will keep your skin moisturized so that your pores are not on oil-making-overdrive to compensate for skin drying products. I figured I didn't have anything to lose, so I'd give it a try.
So one night about a year ago, I took the plunge and smothered coconut oil all over my face before I went to bed. The next morning I noticed a difference. Really. My skin wasn't worse as I had feared and it actually felt moisturized and smooth. My forehead even seemed clearer!
At first, I continued to use my acne gel along with the coconut oil, but after a week, I dropped the gel and went with only the coconut oil. And my skin started looking great!
I started adding essential oils to the coconut oil as well and the result has been fantastic. My skin hasn't looked this clear since I was a kid!
In full disclosure, I do occasionally still use my benzoyl peroxide cream along with the coconut oil routine when it's "PMS week." But that's occasionally.
If you're like I was and still suffer from adult acne, take the plunge and try coconut oil to clear up the acne!

How to make your own Coconut Oil Blend for Acne:
What You'll Need:
Coconut oil – Choose a brand that is unrefined. The refining process adds impurities that you don't want on your skin. My favorite brand is Tropical Traditions
, but there's other great ones, like Carrington Farms coconut oil too
.
Essential Oils – I like using Lavender
, Lemon
, and Tea Tree.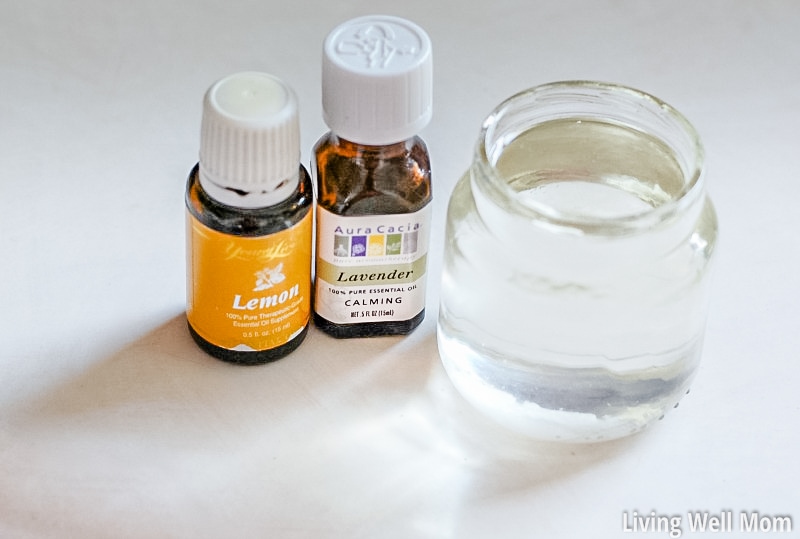 a small jar, like these mini mason jars
or something repurposed. (I used a baby food jar.)
Scoop out about 1/2 cup of coconut oil and melt on low heat in a saucepan. Then add 15 drops of lavender essential oil (awesome for the skin) 8 drops of lemon oil (great for clarifying), and 8 drops of tea tree (great disinfectant).
Stir, then pour into the jar, and wait for it to cool and solidify again. (Unless it's super hot out, it won't take very long.)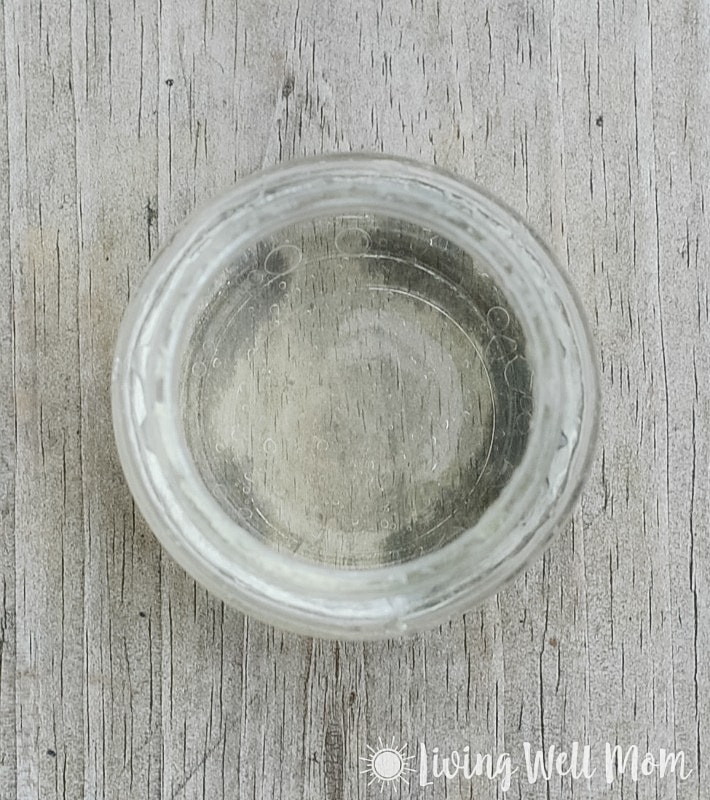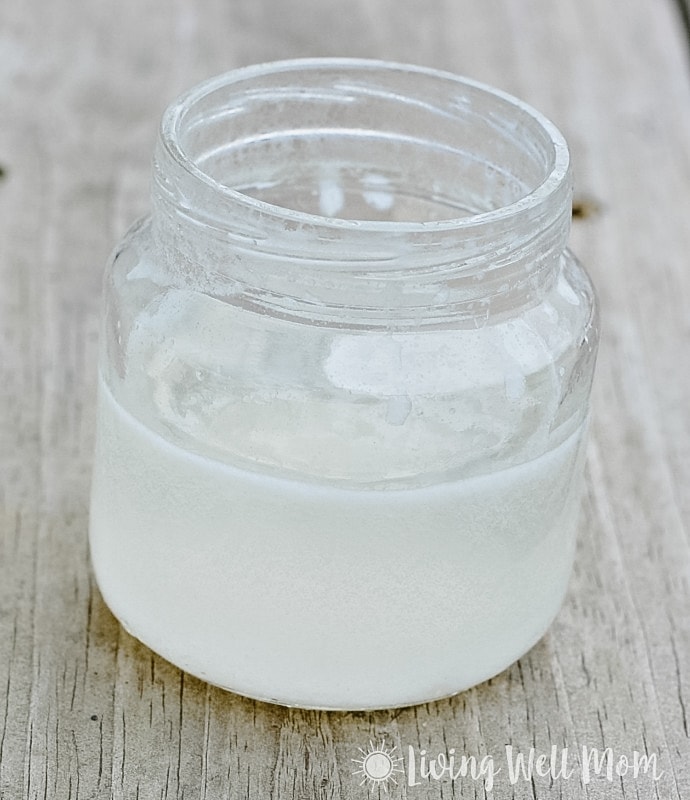 Here is the solid form of the coconut oil night cream. I keep this is my toiletry basket in my bathroom, and it goes on my face every single night. It's easy to melt a little with my fingers and smooth over my face.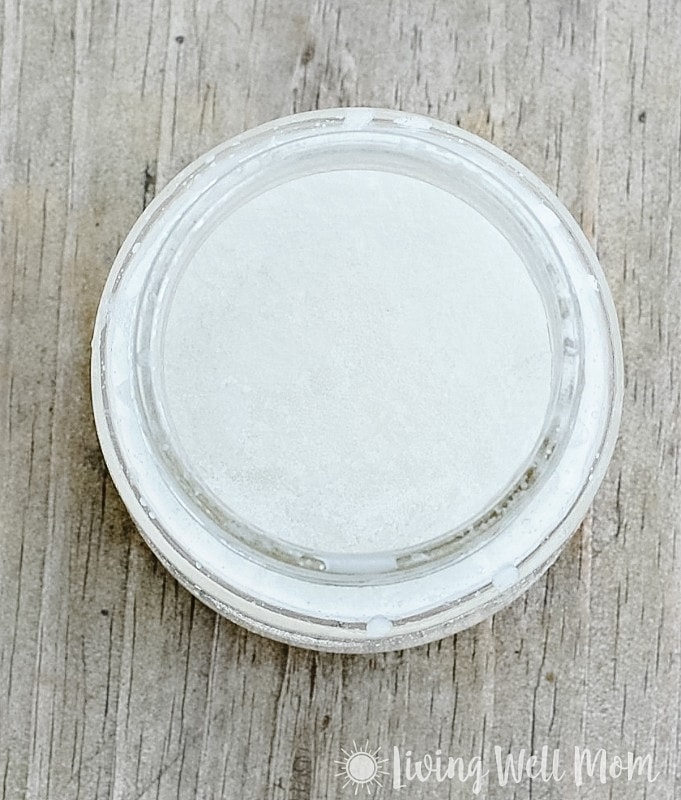 Have you used coconut oil as a night cream? I would love to hear other testimonies of those with adult acne that have found it cleared after using coconut oil.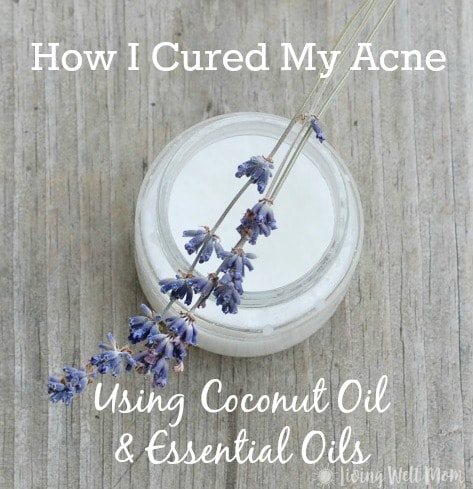 Looking for more uses of essential oils? Check out these posts: