If you want to bring the seasonal aroma of fall into your home, I have an easy DIY air freshener you can make using fall essential oils. This air freshener comes in the form of a spray, and will take you about 5 minutes to put the ingredients together so that you can enjoy the scent throughout your house!
I will show you 2 different fall essential oil blends that you could use for this DIY air freshener spray, but you can also use blends that I mentioned over in this fall essential oil blends post as well.
DIY Air Freshener Spray with Fall Essential Oils
What you'll need: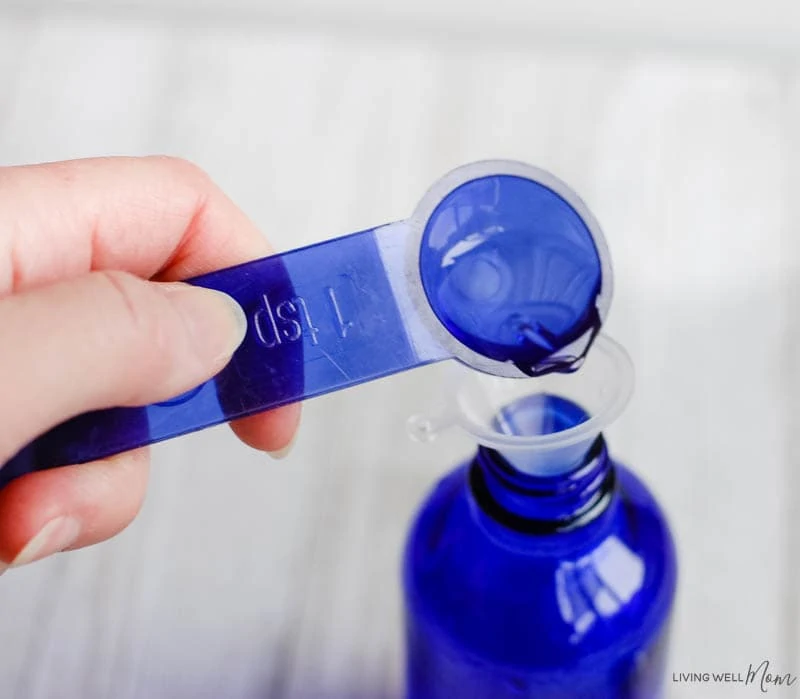 To make your fall air freshener spray, get an empty glass 4 oz bottle. I recommend glass because any citrus based essential oil can corrode a plastic bottle. Orange or lemon are commonly used citrus oils in many fall blends, therefore stick with glass.
Before you add your essential oils, add 2 tsp. of witch hazel and 1 tsp coconut oil to your glass bottle. The addition of both of these helps the essential oil molecules spread out in the water for an evenly scented spray.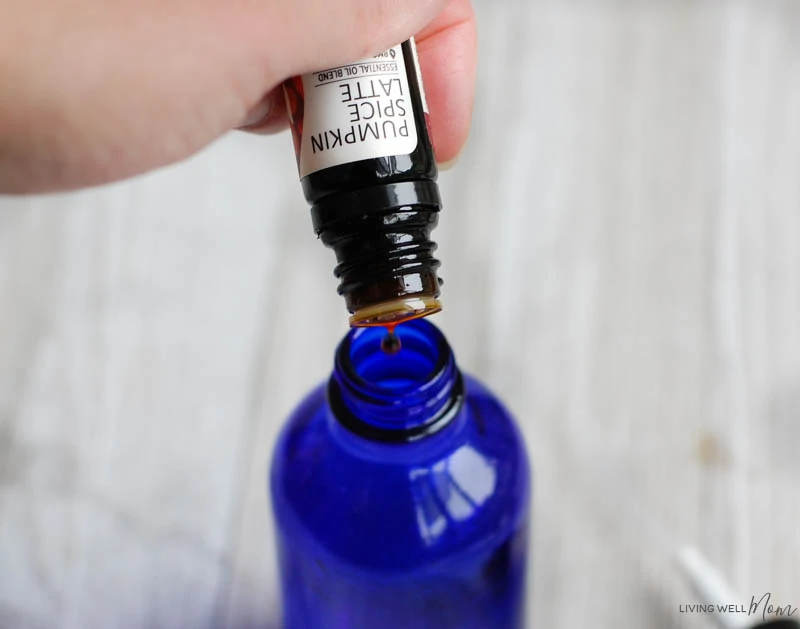 Now the easiest fall air freshener, in my opinion, is to then just add 15 drops of the already made Pumpkin Spice Latte blend made by Rocky Mountain Oils.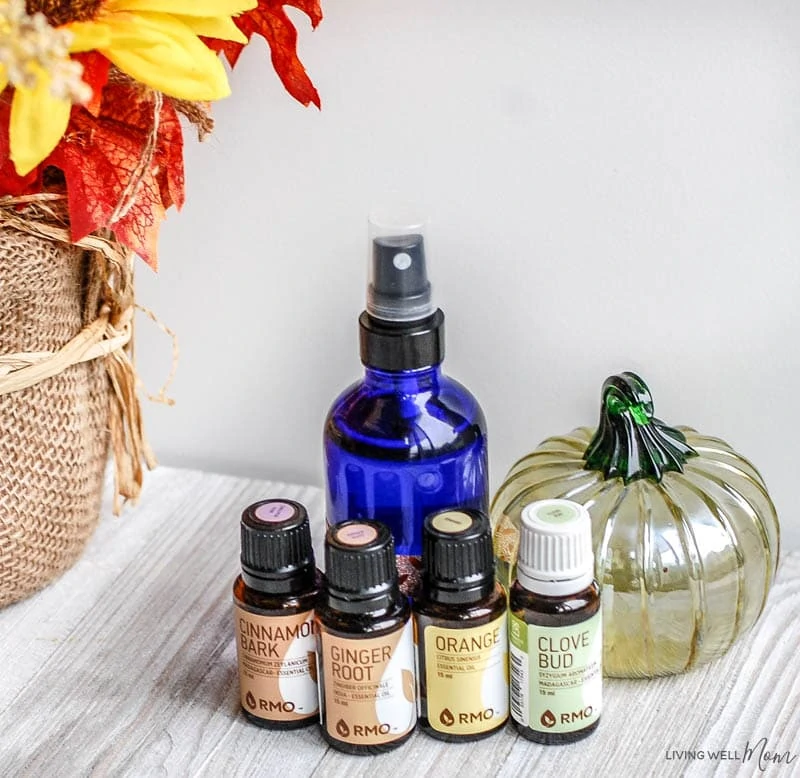 But if you have not specifically purchased that seasonal blend, then you can make your own fall blend by adding: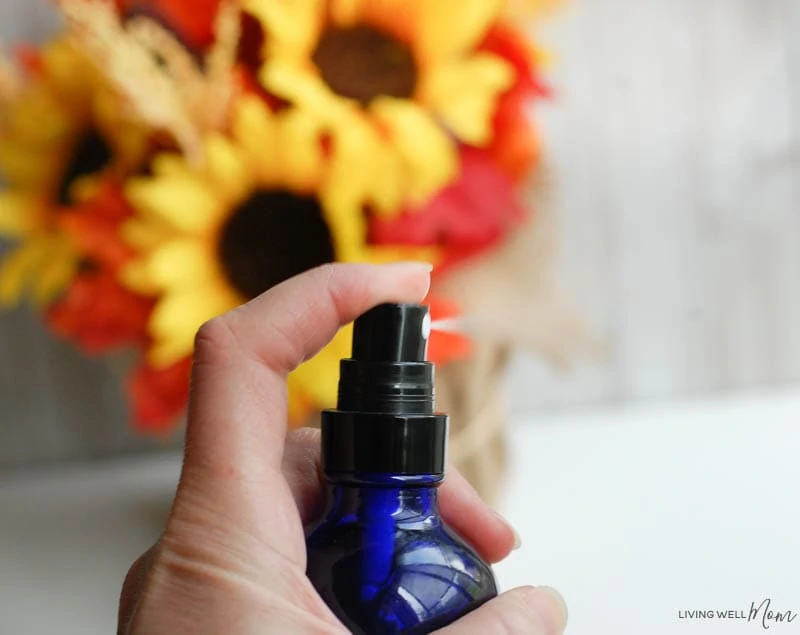 Once the witch hazel, fractionated coconut oil, and essential oils have been added to your glass bottle, fill the rest of the bottle with water. Then shake it well before spraying.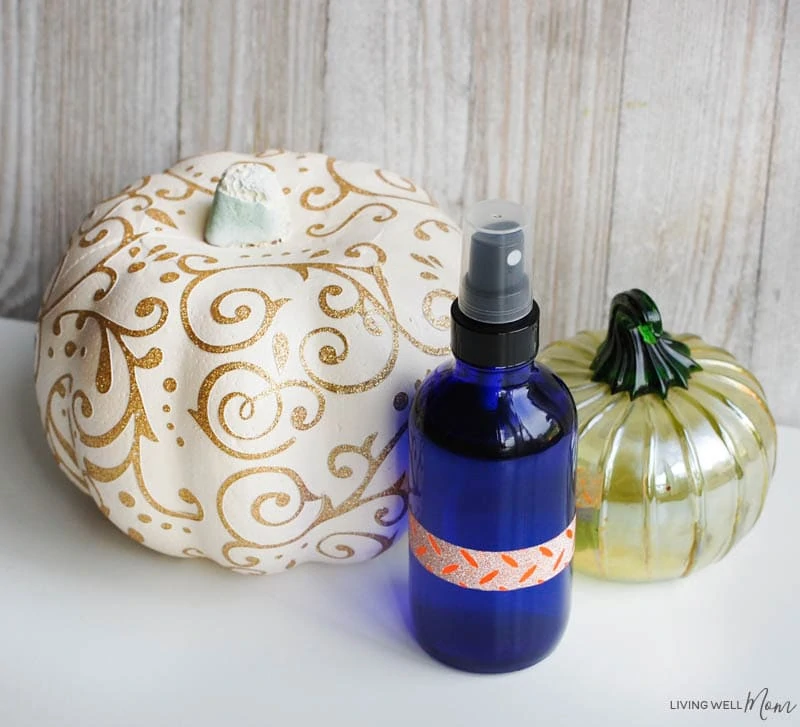 Walk around your house and spritz this a few times in each room. You'll have to re-apply throughout the day to keep the fall aroma fresh. But this is an easy way to get the smell of fall indoors, without the use of synthetic fragrances that can be found in some candles or other air freshener sprays.
This spray here with essential oils can also boost your immune system while you breathe it in – so it is the healthiest and most natural way to make your home smell great!
Looking for more ways this fall to use your essential oils? Check out these ideas:
5 Fall Essential Oil Diffuser Recipes
DIY Pumpkin Spice Foaming Hand Soap

Homemade Pumpkin Spice Soap with Goat's Milk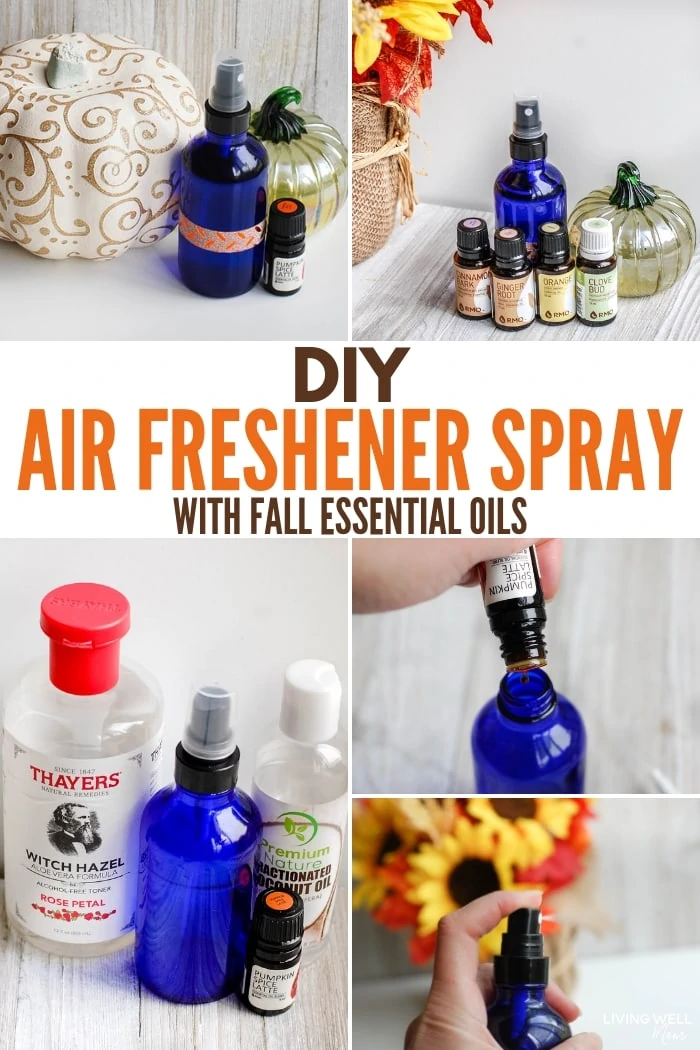 Which Essential Oil Brand is Best?
For the best results, you will want to choose a high-quality essential oil brand that is 100% pure and offers third-party testing for quality control. Read this post for more info on how to choose essential oils that work for you and your family (beyond the brand.)
My favorite essential oil company is Rocky Mountain Oils, followed by Eden's Garden, and Ancient Apothecary by Dr. Axe
.