Pumpkin spice is everywhere this season, so let's add it to our homemade foaming hand soap!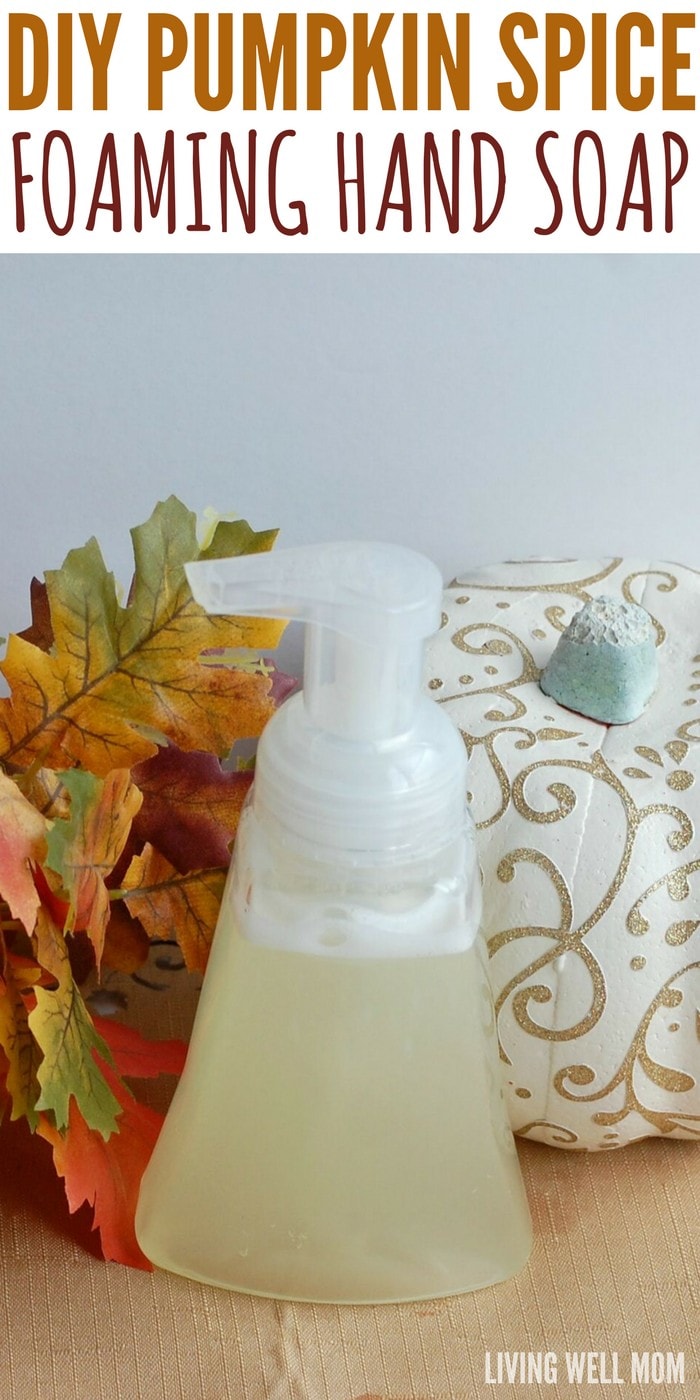 Today, I'm going to show you how to make your own DIY Pumpkin Spice Foaming Hand Soap, and it literally takes about 5 minutes to make!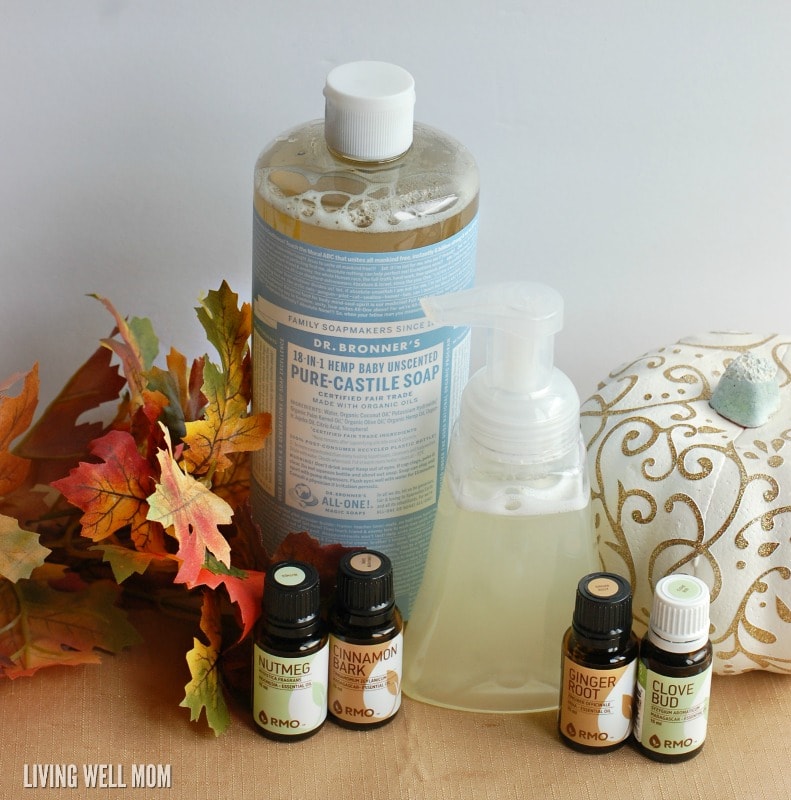 I am not a medical professional and the information presented here is merely for educational purposes and not intended to replace medical advice. It is your responsibility to do your own research, consult with your doctor, and make safe decisions for yourself and your family.
Materials You'll Need To Make Your Own Pumpkin Spice Foaming Hand Soap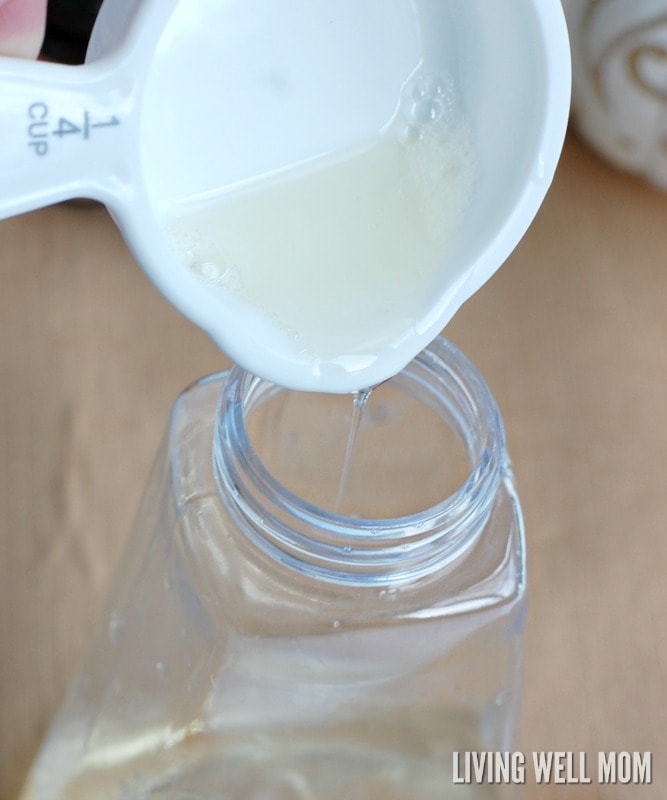 Start by getting your new empty foaming hand soap bottle, or rinse out and dry one you had from another foaming hand soap you purchased at the store. Then fill it with 1/4 cup of castile soap.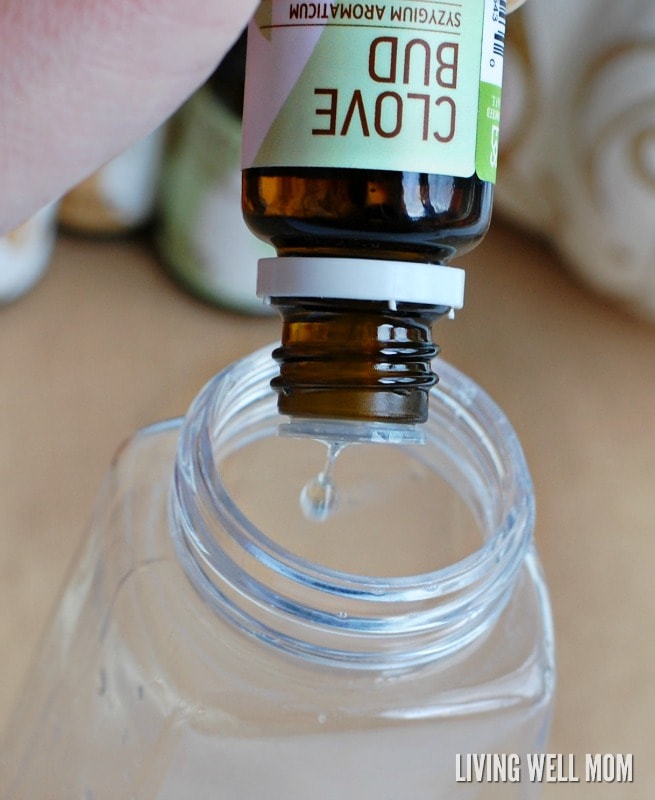 Then you will want to add 5 drops each of clove bud, ginger……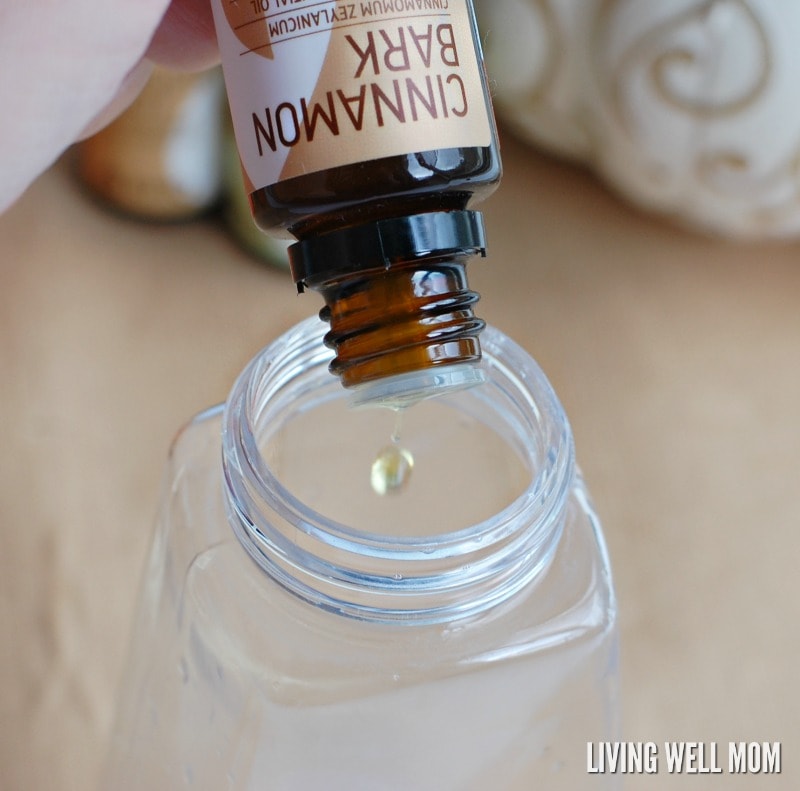 ….cinnamon bark, and nutmeg essential oils to make up your pumpkin spice blend. Or as I mentioned above, you could use 20 drops of a pumpkin spice blend such as Pumpkin Spice Latte Blend.
The clove and cinnamon oils are also ingredients of this immune system boosting blend. Both of these oils are highly anti-bacterial.
Ginger and nutmeg essential oils are also known for their antiseptic properties. You may want to know the difference between anti-bacterial and antiseptic (as I did, so I looked it up.) Antibacterial substances actually kill bacteria, while antiseptic means they inhibit the growth of bacteria.
With this blend of essential oils, not only do we get to enjoy the aroma of pumpkin spice while we wash our hands, we fight germs as well!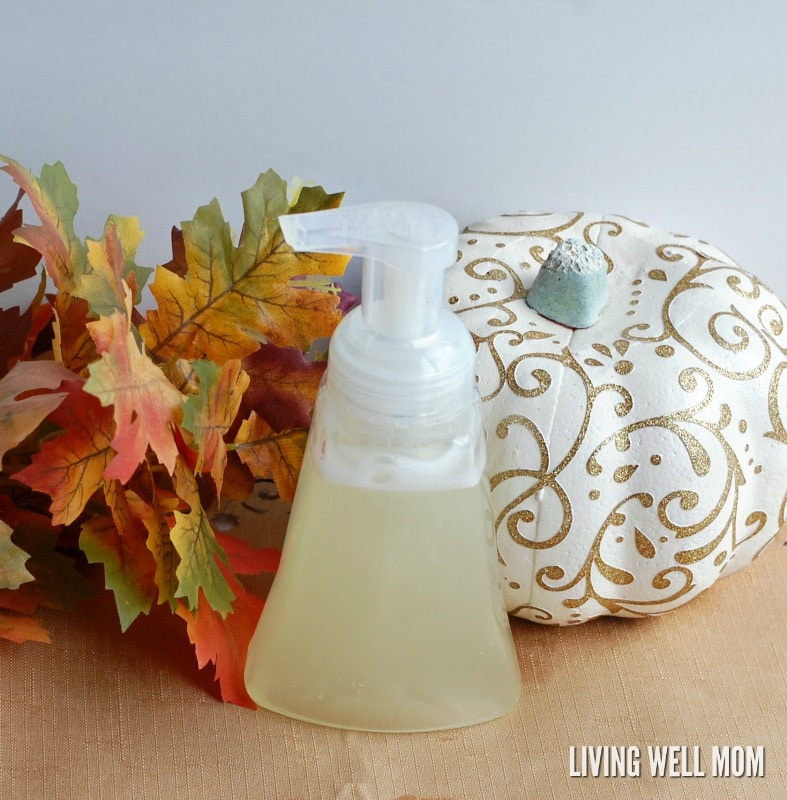 You can also add 1 tsp of glycerin for a thicker, smoother texture to your soap. If you have some on hand, go ahead and add it to your bottle.
I did not add any to this batch though, and you can see that it still foams up pretty good all by itself.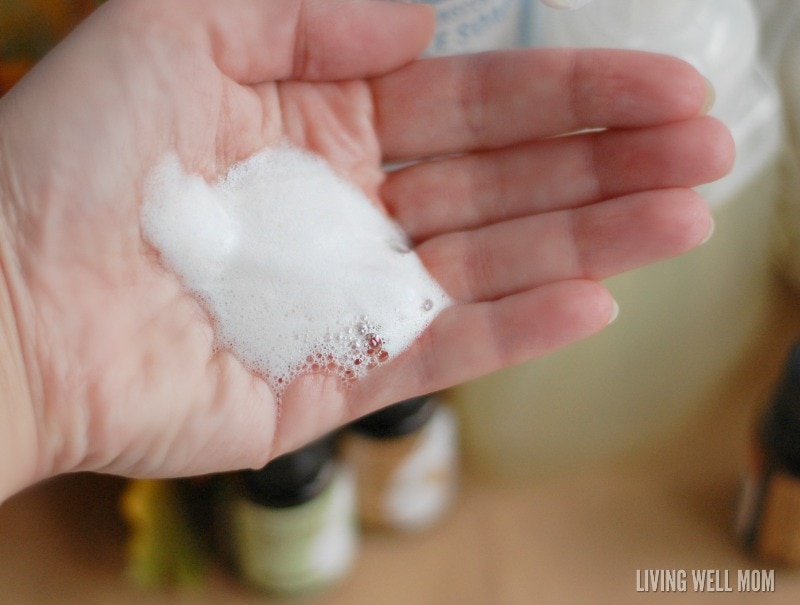 I now have this bottle at my kitchen sink and love having the pumpkin spice aroma each time I wash my hands! Plus with the fall colds spreading at schools, it's nice to know this DIY pumpkin spice foaming hand soap has natural germ-fighting properties as well.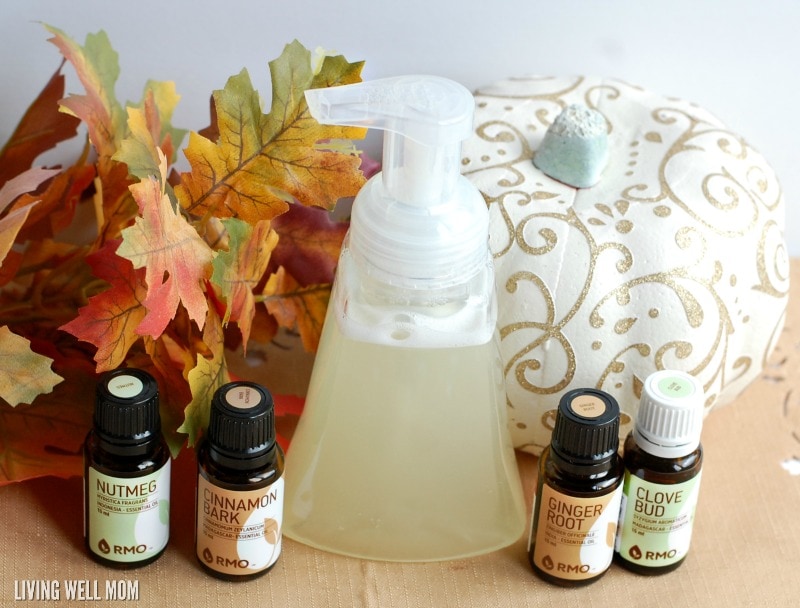 Looking for more ways to keep you or your household clean by making your own cleaning products? Check out these posts:
Homemade Liquid Foaming Hand Soap
Melt & Pour Lavender Goat Milk Soap Bars
All Natural Homemade Cleaner with Castile Soap
All Natural Homemade Shampoo for Kids