Fall has finally arrived and it's time to get our essential oils out and use them this season.
Today, I'm going to show you 5 different fall essential oil diffuser recipes, using 10 different fall-scented essential oils. These simple diffuser blends can help promote relaxation, help you fall asleep at night, awaken and be more alert during the day, and there are two more that simply smells amazing and spiced perfectly for autumn.
Fall Essential Oil Diffuser Recipes
The ten different essential oils I used came from Rocky Mountain Oils and are as follows:
Pumpkin Spice Latte Blend
I also have an inexpensive essential oil diffuser, something similar to either this style
or this one
. We also like this
one.
I suggest having more than one diffuser in your home – as you may want a different blend in your kitchen than your bedroom when you are trying to sleep.
Fall Diffuser #1 – Pumpkin Spice Latte
Rocky Mountain Oils Pumpkin Spice Latte Blend – this first blend is a pre-made blend, and probably the most popular fall essential oil blend. If you don't have many of the oils listed above and don't want to bother creating your own blends, then I would recommend this as the best choice for you to create a home smelling like fall!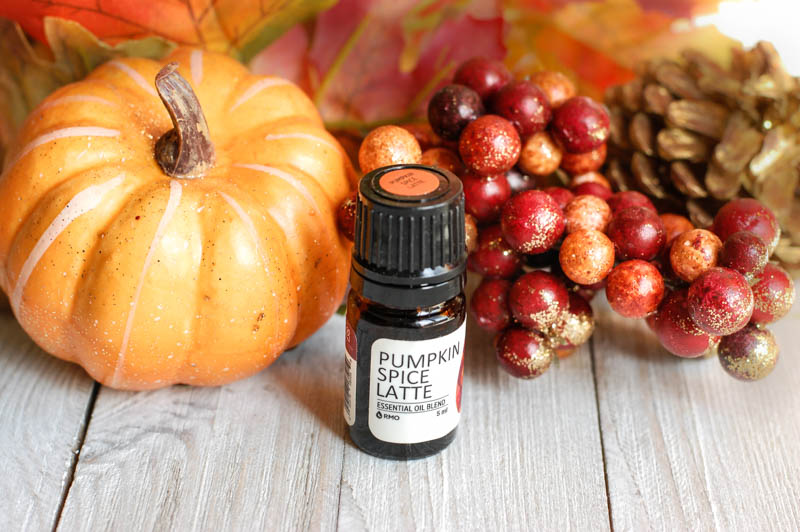 Fall Diffuser Recipe #2 – Autumn Spiced Cider
You'll need:
The combination of citrus plus cinnamon and ginger makes it smell like you have spiced cider in your crock pot ready to serve. (And maybe we should make some of that too!) But if you just want your home to have a fall spiced, citrus aroma, then go ahead and try this blend in your diffuser.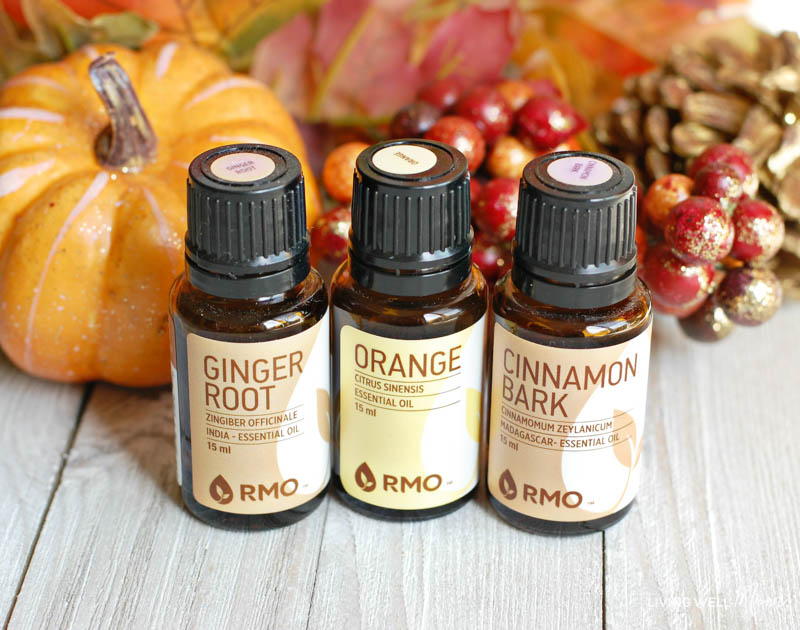 Fall Diffuser Recipe #3 – Relaxing Fall Breeze
You'll need:
Patchouli can work as a mild sedative and has the potential to even help relieve anxiety. Combine that with orange and clove bud and you have the remnant of a relaxing fall breeze for you to inhale and enjoy!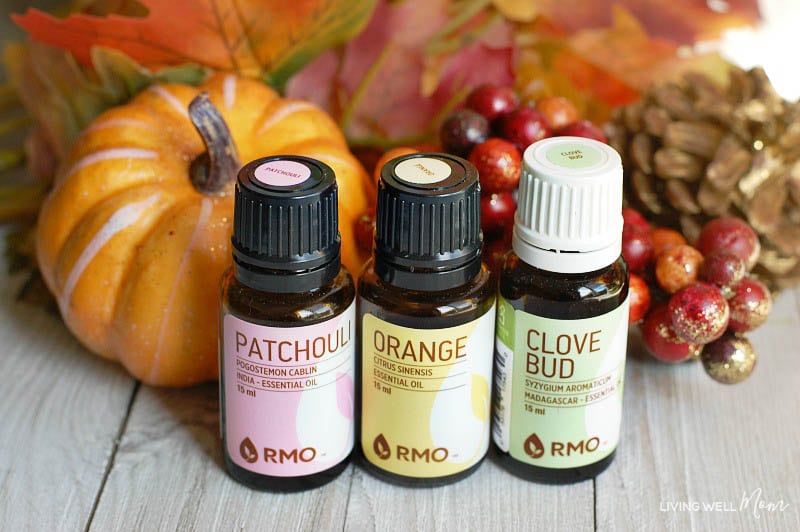 Fall Diffuser Recipe #4 – Fall Dreams
You'll need:
This blend has oils that are the best at promoting sleep. Lavender and vetiver are well known for helping relax and potentially promote sleep. Cedarwood will add a nice woodsy scent to the mix that will remind you of a fall evening.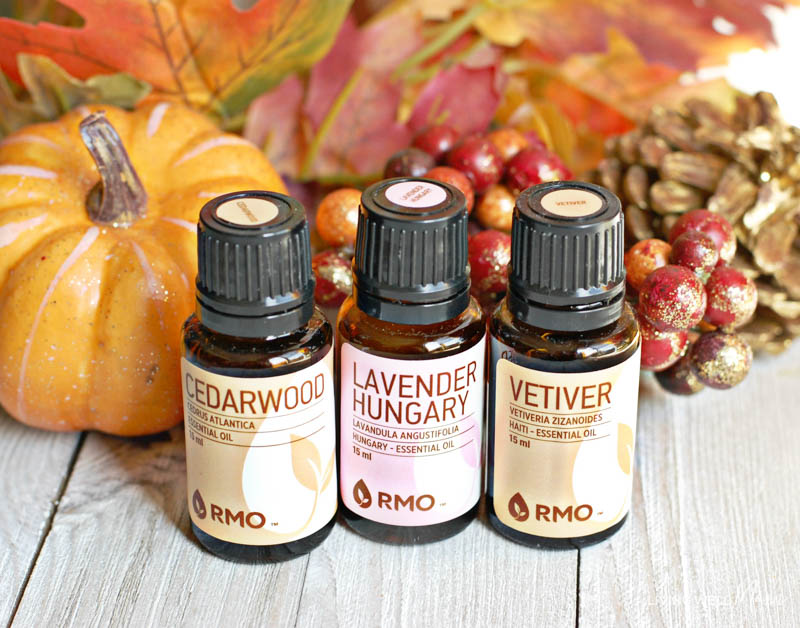 Fall Diffuser Recipe #5 – Autumn Awaken
You'll need:
Citrus oils are known for their properties to help awaken. (We use citrus oils in our favorite "morning wake-up" essential oil blend too.) If you have a busy day ahead of you, go ahead and put this blend in your diffuser first thing in the morning to help energize you and get you moving on your busy fall day.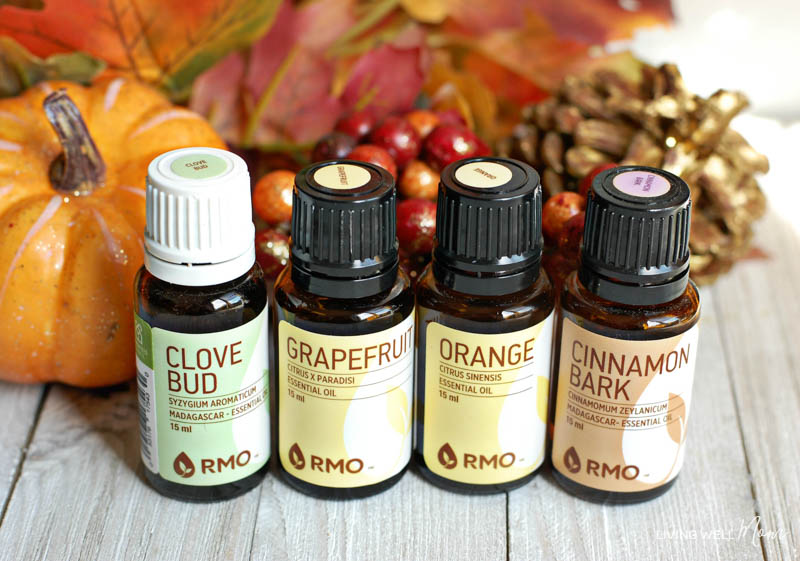 The fun part about these blends is that these are just suggested amounts that I have found to work. But don't let that stop you from experimenting with your own fun fall blends to add to your essential oil diffuser.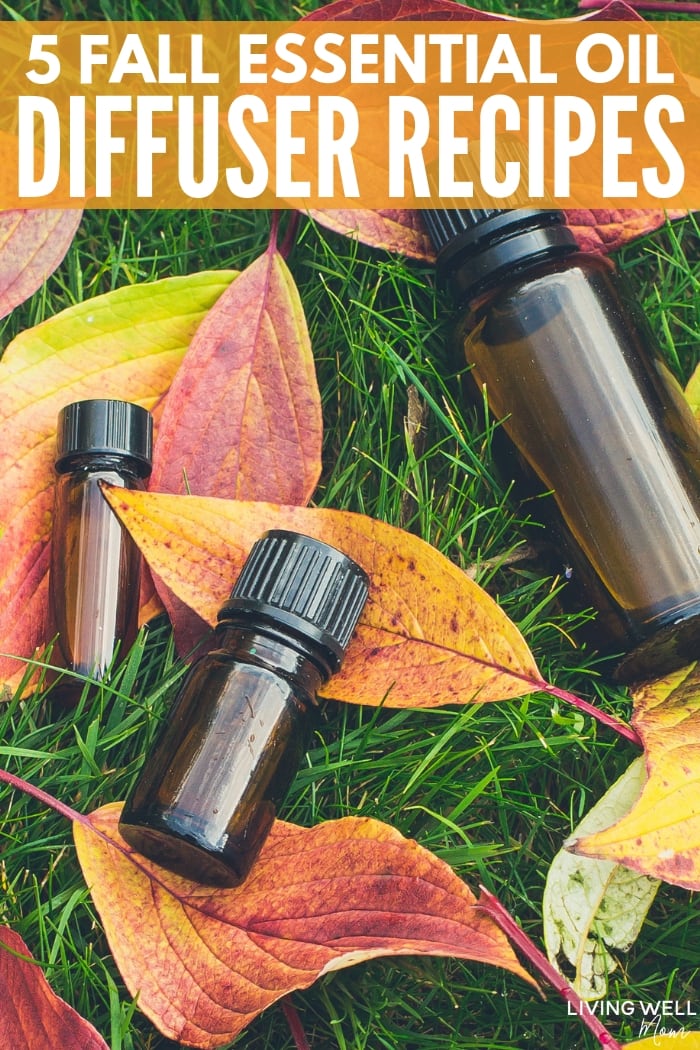 Let this list of 5 fall essential oil diffuser recipes get you started. Use your imagination to create your own fall diffuser blends that will help benefit mind and body for you and everyone in your home.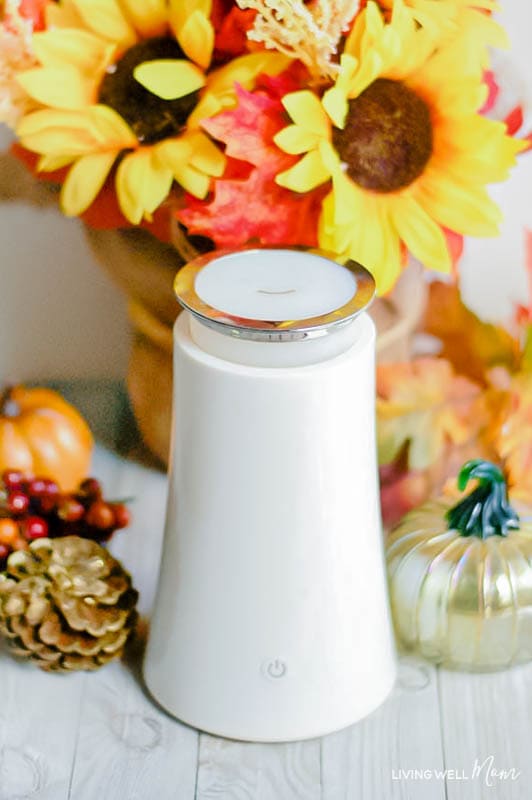 Looking for more ways to use essential oils this fall? Check out these ideas: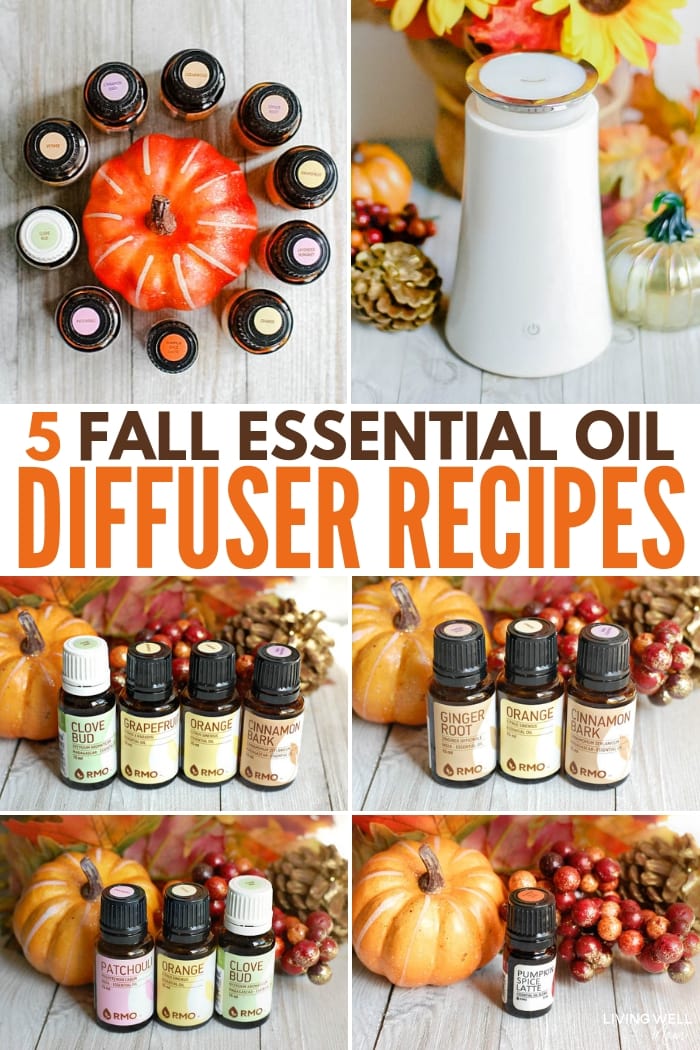 Which Essential Oil Brand is Best?
For the best results, you will want to choose a high-quality essential oil brand that is 100% pure and offers third-party testing for quality control. Read this post for more info on how to choose essential oils that work for you and your family (beyond the brand.)
My favorite essential oil company is Rocky Mountain Oils, followed by Eden's Garden, and Ancient Apothecary by Dr. Axe
.