Here is an easy DIY charcoal face mask recipe that contains all natural ingredients and works just as well as any over-the-counter, pre-made charcoal face mask you may find in the store.
I know that charcoal face masks are all the rage right now, and I personally caved to the peer pressure and ordered one from Amazon. It was made in China, and it smelled so horrible, but I tortured myself using it once and then threw it away.
I don't know what was in it that smelled so bad, but I was for sure regretting my purchase. When I found out that I can make my own that won't smell like a toxic chemistry lab, I was all over trying it!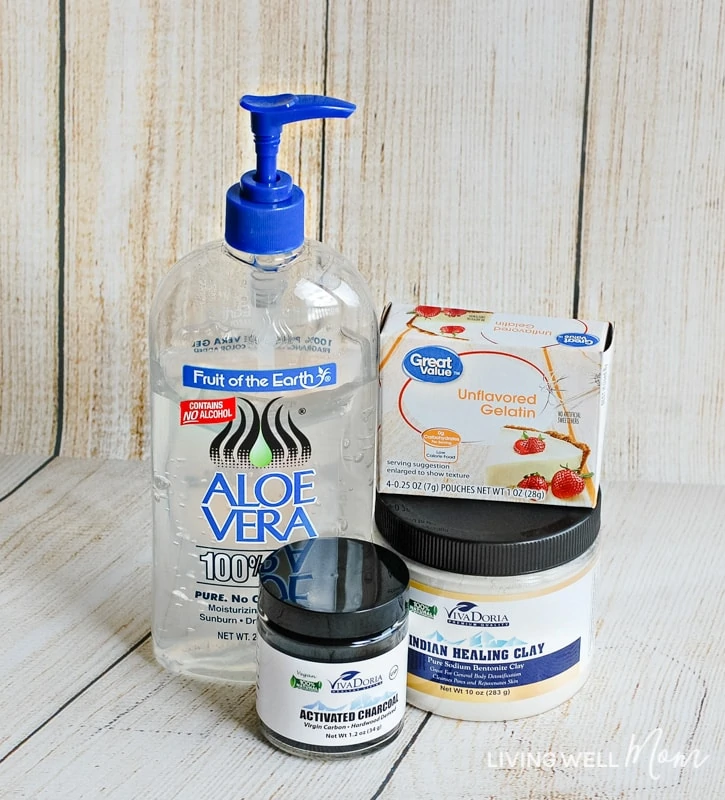 Materials needed to make your own DIY Charcoal Face Mask Recipe:
For this recipe, you need to be ready to use the mask as soon as you mix it up. This is not a mask that you can store and use later.
Since you will most likely purchase the containers of clay powder, charcoal powder, aloe vera and have multiple gelatin packs on hand, you will have all of the ingredients to make it whenever you want deep pore cleaning on your face.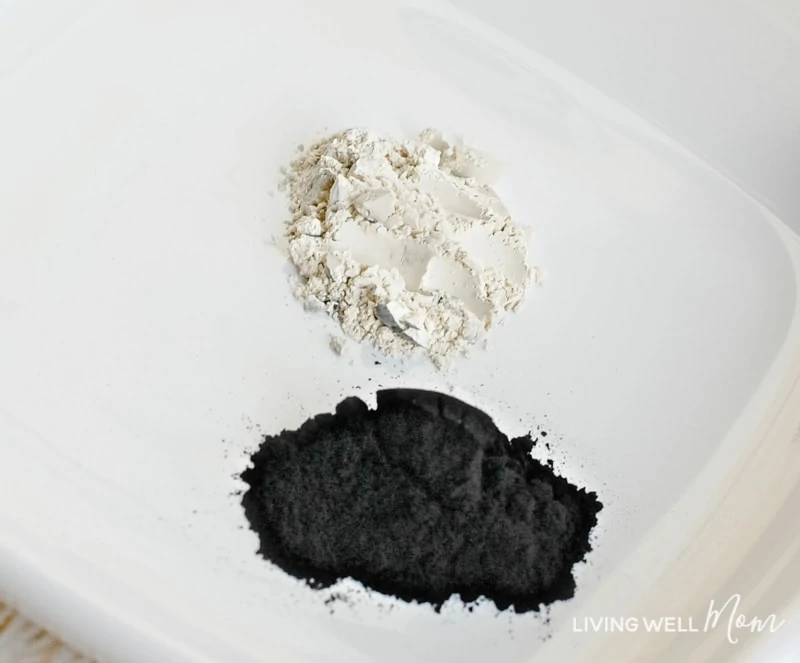 Start by mixing just the charcoal powder and clay powder together in a small bowl and set aside.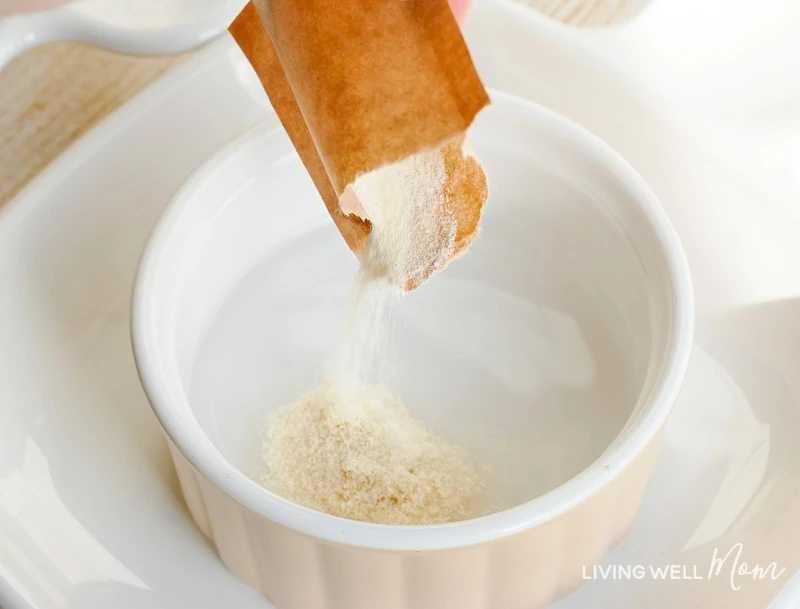 Next, you will want to heat up 2 tablespoons of water in the microwave for about 45 seconds – until hot. Then quickly stir in the packet of unflavored gelatin.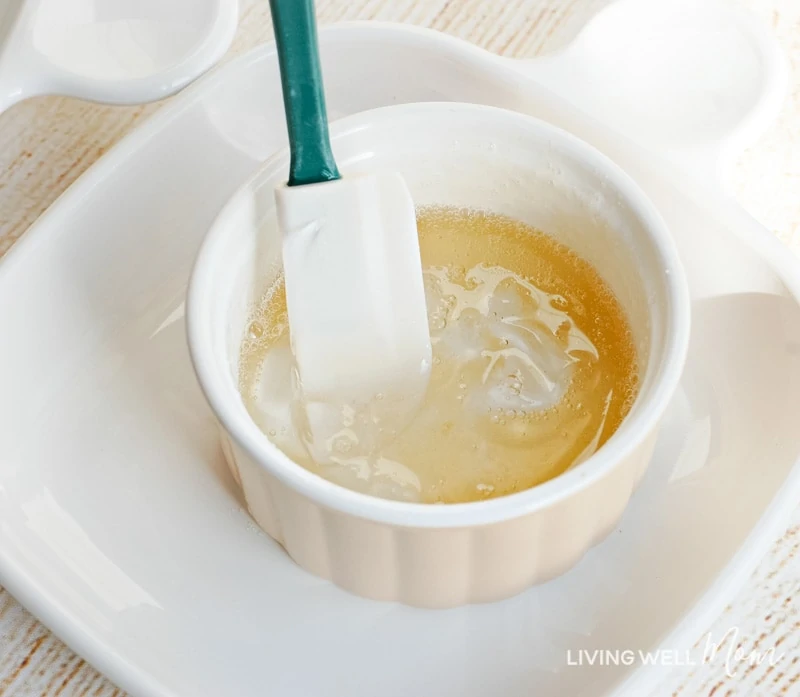 Be sure you get a smooth consistency of the heated dissolved gelatin and then add the aloe vera gel. Stir until smooth.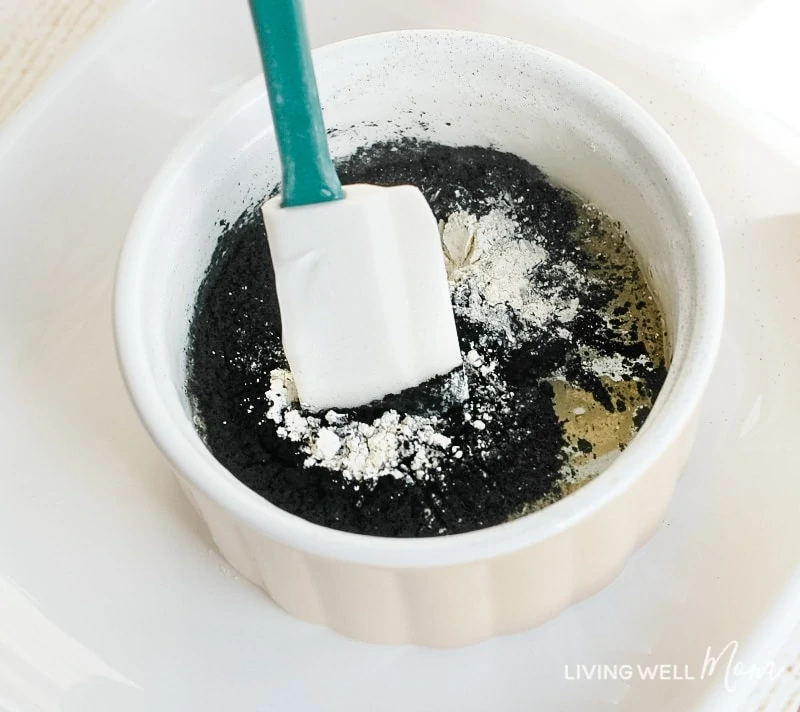 Then add the dry ingredients (charcoal and clay) and stir until smooth.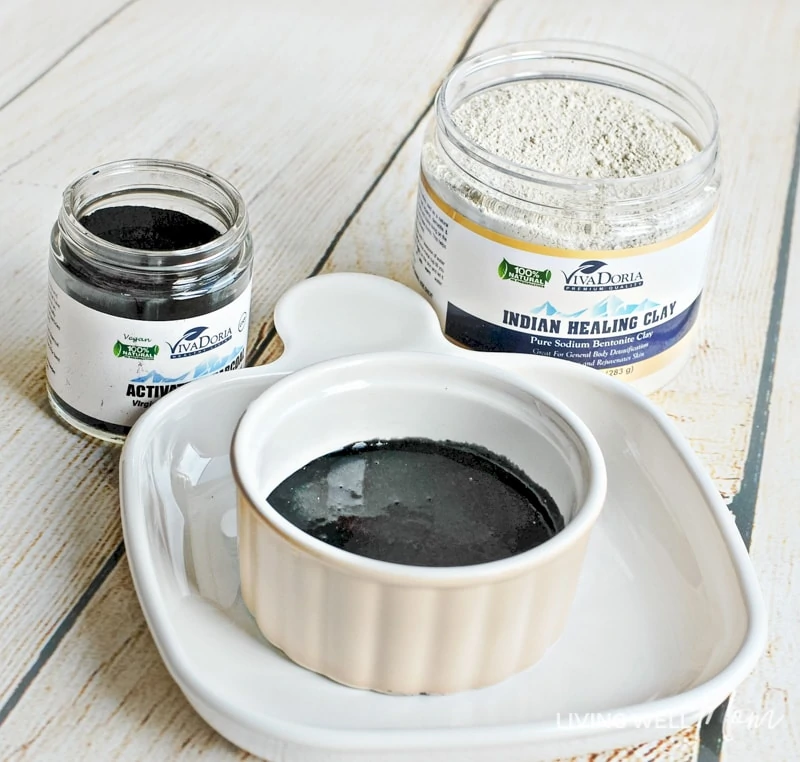 You want to try and avoid getting any lumps in this concoction, and you'll need to use it on your face as soon as it's smooth and not too hot.
If you do stir any of these ingredients out of order, you get a clumpy mess that just doesn't work well as a facial mask – as you can see in the picture above I learned that the hard way. 😉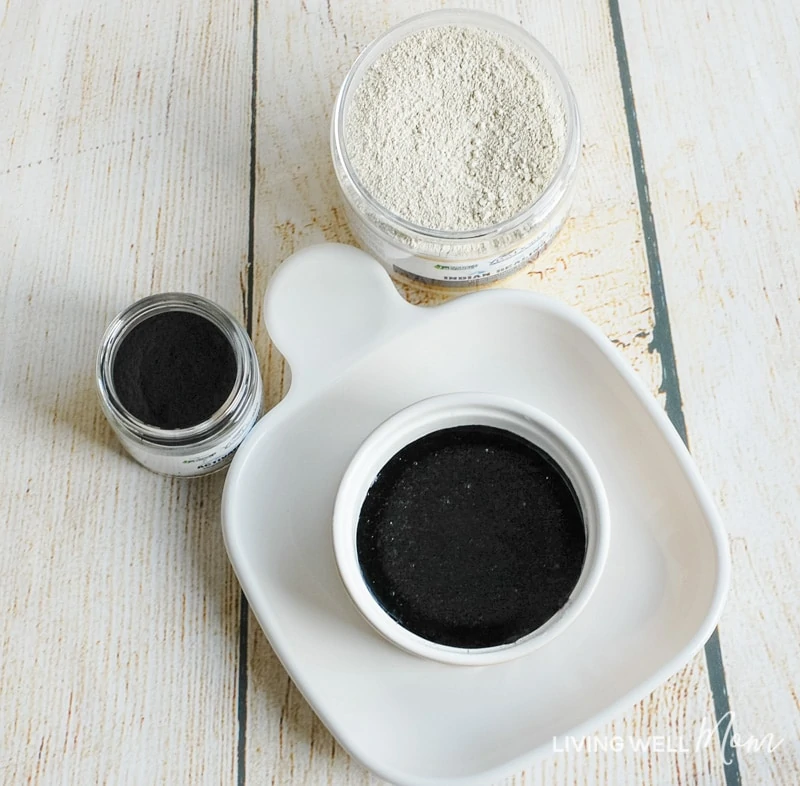 When you have your charcoal face mask mixed and smooth, gently apply it to your face. If you have sensitive skin, I advise just using this on your T-zone to test it first.
When the charcoal face mask dries and you peel it off, it can make sensitive skin red and irritated. I personally just used it on my forehead, nose, and chin. It did wonders clearing up oil and made my skin nice and smooth.

It also helped to know what I was putting on my face, and it didn't smell like a terrible chemical mask like the store bought charcoal mask I tried in the past!
Looking for more DIY skincare products you can make at home? Check these out:
DIY Face Mask with All-Natural Ingredients
Natural Homemade Foaming Face Wash
Homemade Lavender Honey Face Wash in 5 Minutes!
Easy DIY Coffee Scrub with Essential Oils
All-Natural Homemade Body Wash
How I Cleared My Acne with Coconut Oil & Essential Oils