Ever get your keys mixed up on your key ring?
You know how it is. You have multiple keys that all look the same and it's impossible to tell them apart. You could separate them on your key ring, but does that really work?
I used to have 3 keys for our house, with one being the main key for our front door. But they all looked the same and I'd have to try all three before finding the correct key. That gets really frustrating, especially if you're balancing your purse, a couple bags of groceries, and a squirming toddler who wants to run away.
And sure, we could go to the hardware store and get fancy decorative keys there, but who has time to wait around for an associate to finally appear and copy your key?
Say good-bye to boring, look-alike keys that get mixed up. From drab to fab, here's a simple DIY trick to make decorative keys right at home!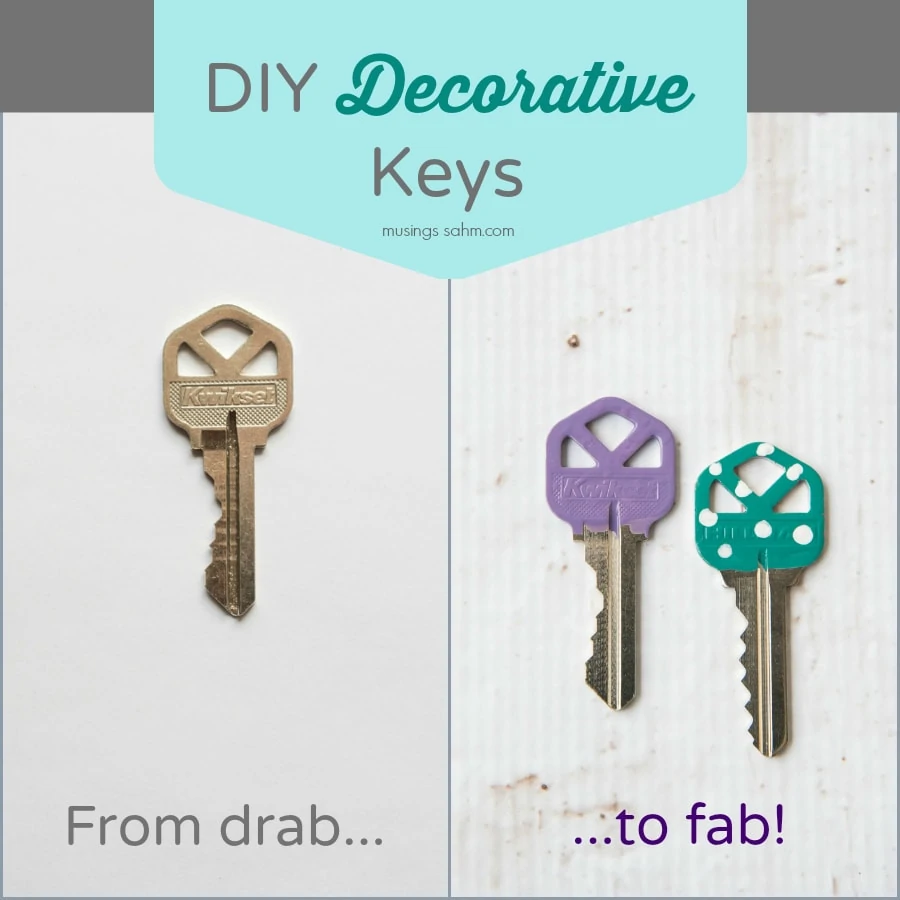 DIY Decorative Keys:
It's so easy. Just use nail polish to decorate your keys. You don't have to go fancy, although you can bling out your keys to your heart's desire if you want.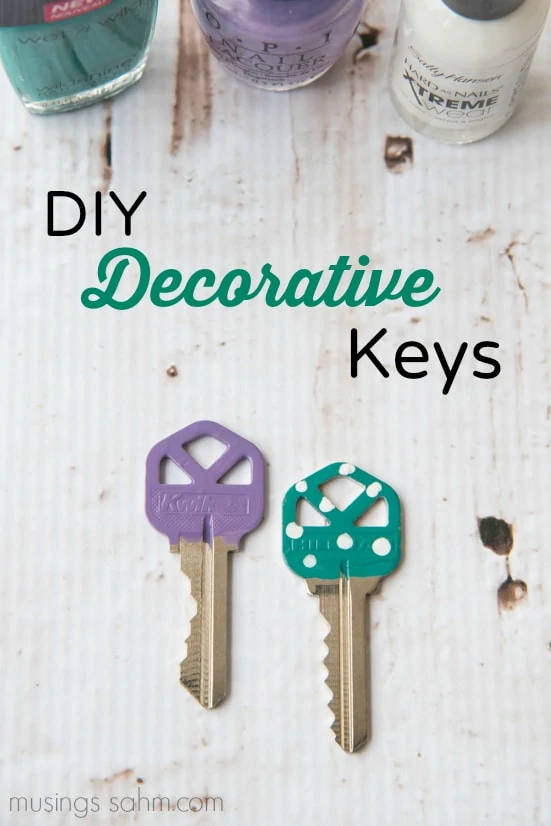 Simply paint a coat of nail polish onto the top of the key and let it dry. Then flip it over and do the same thing. Use multiple coats for a more uniform appearance.
You can even have your older kids help. Give a girl an excuse to use nail polish and let her have at it!
I didn't have to ask twice for Emily to help me with this project!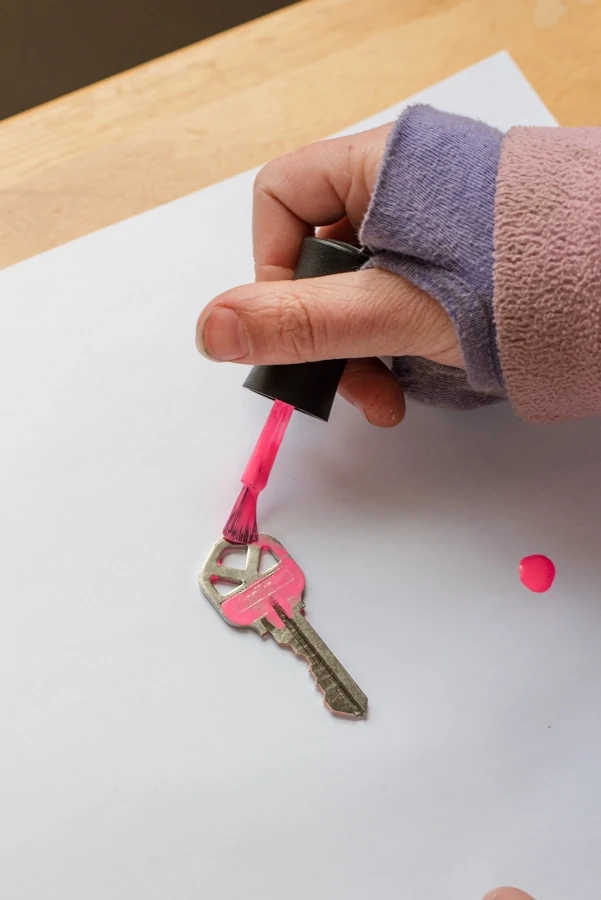 Don't paint on the part of the key that inserts into the lock – it could interfere with the key's ability to unlock your door.
(I forgot to tell Emily that little detail and came back to find her painting the entire key. Oops!)
If you want to go fancier, try making little polka dots with white nail polish. I used a q-tip since the nail polish brush was a little too big for neat circles. I'm not artsy at all, but this was super easy.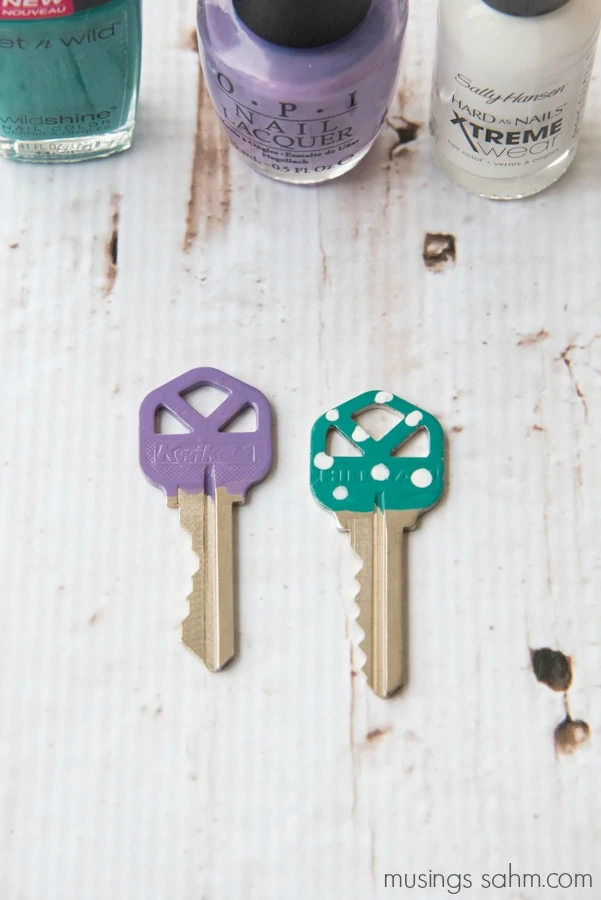 Try making your own decorative keys, then send me a picture at musingssahm at gmail dot com. I'll feature my favorites in a post later!