There are many great benefits and ways to use essential oils throughout your daily life. From disinfecting with natural household cleaners to health benefits, like clearing up acne, there's hundreds, even thousands of ways to use these oils. Of course, one of the most popular ways to use essential oils is to diffuse them throughout your home. But you can't take them with you.
The solution to that is to make your own essential oil diffuser bracelet. Then you can wear your favorite scents that help keep you healthy, energized, and in a good mood all day long.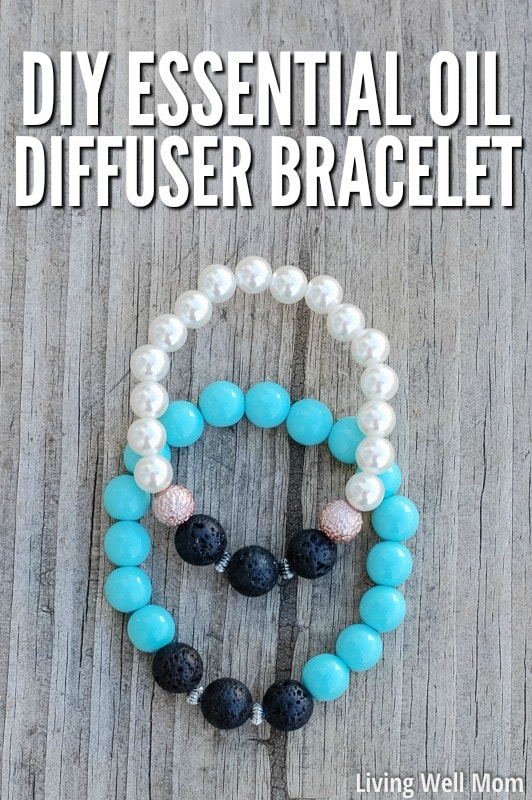 Today, I'll show you the very simple step-by-step instructions for making your very own essential oil diffuser bracelet.
What You'll Need:
How to Make Essential Oil Diffuser Bracelets:
These bracelets are really easy to make! If you can string beads on elastic, then you can make these all day long!
String your beads and tie off your bracelet so it's long enough for your wrist.
Next, put a drop or two of your favorite essential oil on a few of the lava beads.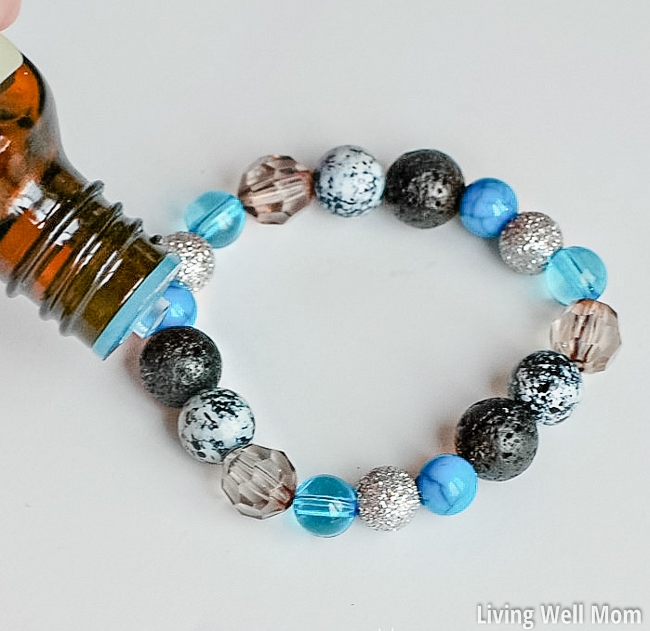 The lava or clay beads are absolutely essential for this to work because they soak the oil in and slowly diffuse it throughout the day. The aroma will also last much longer than if you put it on your skin, because skin quickly absorbs essential oils.

This essential oil diffuser bracelet is a great way to experiment with oil blends and find out which ones are your favorites.
Here's a few tips on essential oil blends:
On a stressful day, you can try lavender
(or Aura Cacia's Chill Pill
)
Fighting a cold? Try some eucalyptus oil
on your beads that you can breath in to combat a stuffy nose.
Want some extra energy? Put some citrus oils (like lemon
or grapefruit
) on your beads.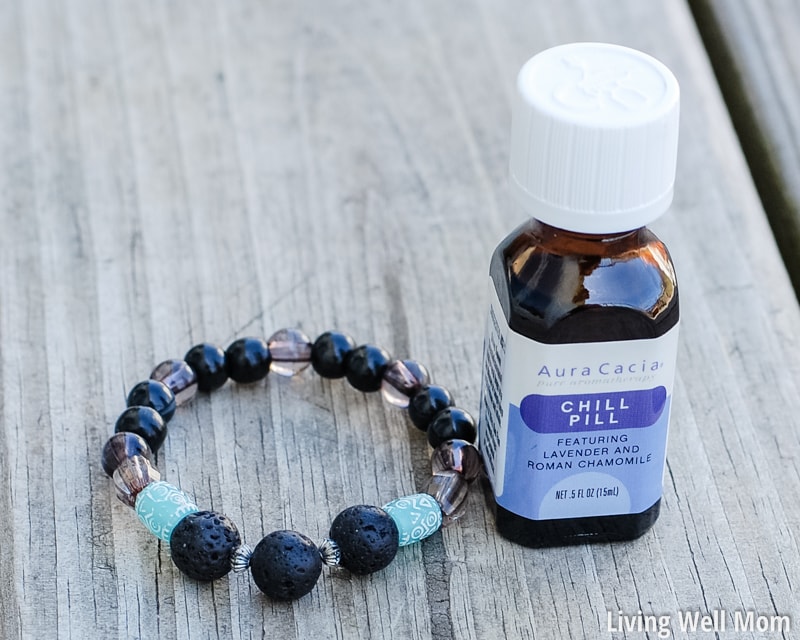 I have made at least a dozen of these essential oil diffuser bracelets. When you have a pile of lava beads and other colorful plastic beads in front of you, the design ideas are endless and stringing beads can become addictive (and relaxing!) Get a bottle of your favorite essential oil and put it with one of these bracelets and an excellent gift idea! This would be great for an end-of-the-year teacher gift – tell your child's teacher to relax this summer and with some lavender and a fun bracelet.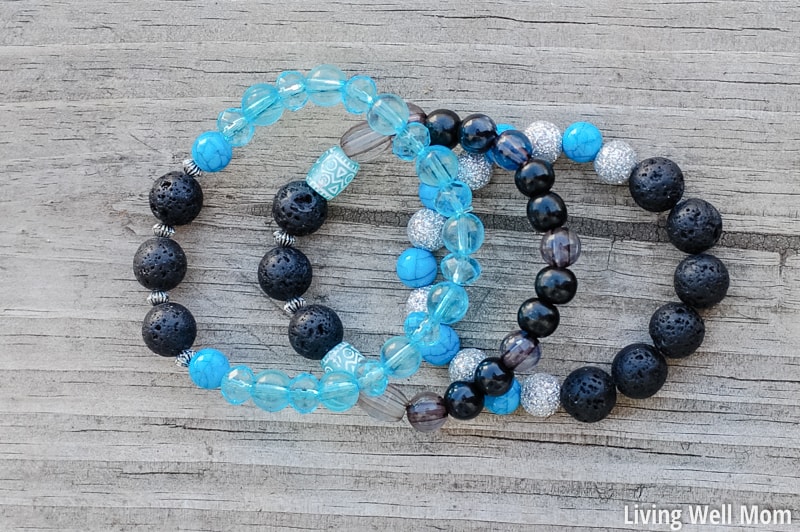 What's your favorite essential oil blend that you would like to wear?
Looking for more uses for essential oils?