Did you know that you can easily make your own DIY Face Mask with natural ingredients you probably already have in your kitchen?
This simple 3-ingredient DIY face mask will take you just 5 minutes to whip up! It's great for oily or acne prone skin because all of the ingredients will help promote a blemish free and naturally moisturized complexion.
I love to make a few batches of this face mask at once and store it in the refrigerator. This way, I can always have the mixture on hand for weekly facials!
What You'll Need to Make This DIY Face Mask: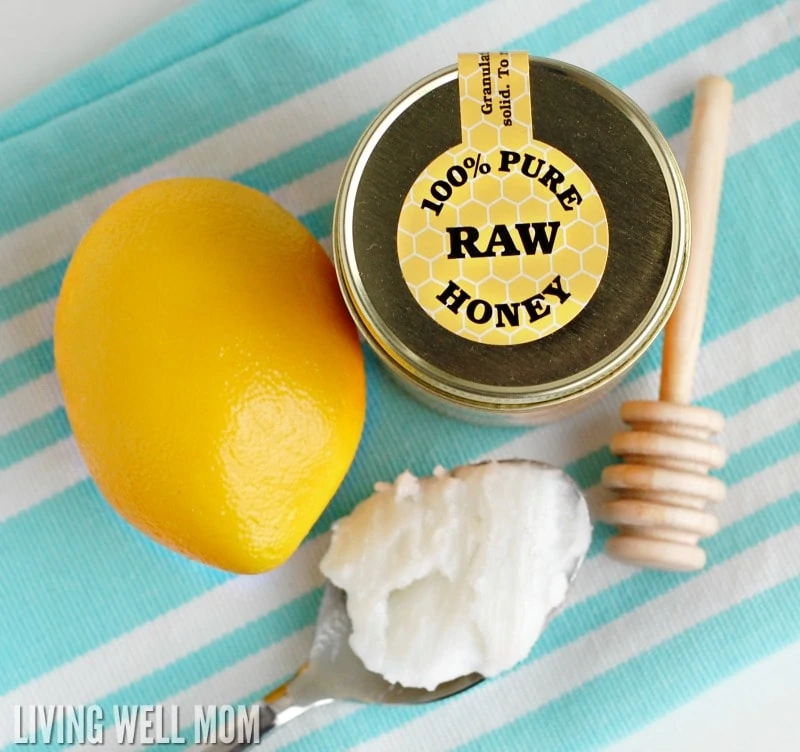 Start by measuring out 1 tablespoon of coconut oil and place it in a small mixing bowl.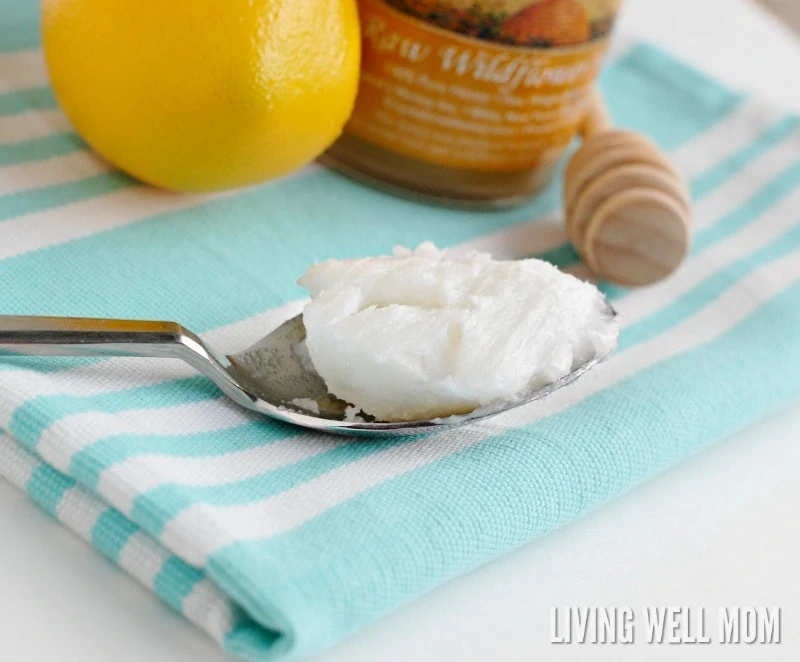 Coconut oil is one of the best natural facial moisturizers! Before I started using coconut oil on my face, I was very skeptical adding oil to my already oily and acne prone skin. But I'm so glad that I took the plunge of bravery and tried using coconut oil on my face. You can read more about my story how coconut oil was one major ingredient I use daily to fight adult acne!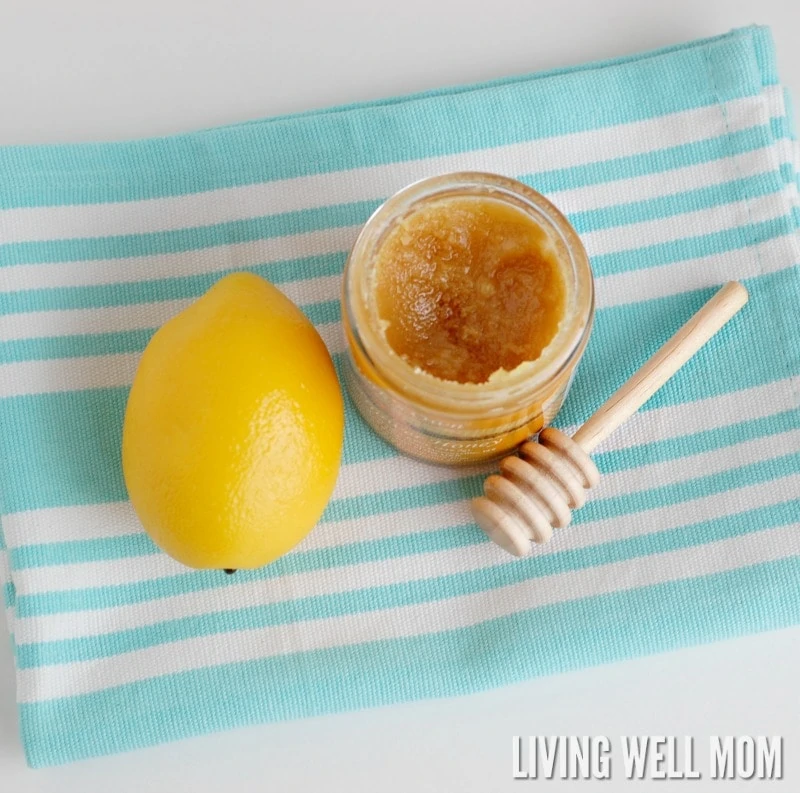 Next add a teaspoon of raw honey to your coconut oil.
I highly recommend using raw honey, not processed honey you normally find in the grocery store, for this DIY facial mask because of its natural antibacterial characteristics. Other "natural" or "pure" liquid honey may have lost its anti-microbial properties during the heating process. Also, since raw honey has never been heated, more easily crystallizes in the jar, which you can see in the picture above. The taste is the same compared to liquid honey, but raw honey is much easier to consume on a piece of toast, rather than drizzled on pancakes.
You can find raw honey on Amazon
here and it's not terribly expensive either.
Raw honey is great for your skin to fight acne. As I mentioned above, we want to be sure we have the most antibacterial honey available, which of course helps fight acne flare-ups on blemish prone skin. Honey also is full of antioxidents, which helps slow down the aging process! We want to find as many natural things as we can to keep those wrinkles at bay! And last but not least, honey is a great moisturizer, which can help your skin glow and look amazing.
When you are done with your DIY Face Mask, you'll have some honey left over. Don't let that jar of edible gold go to waste! Try our honey lemon recipe for a simple pick-me-up any time of the day!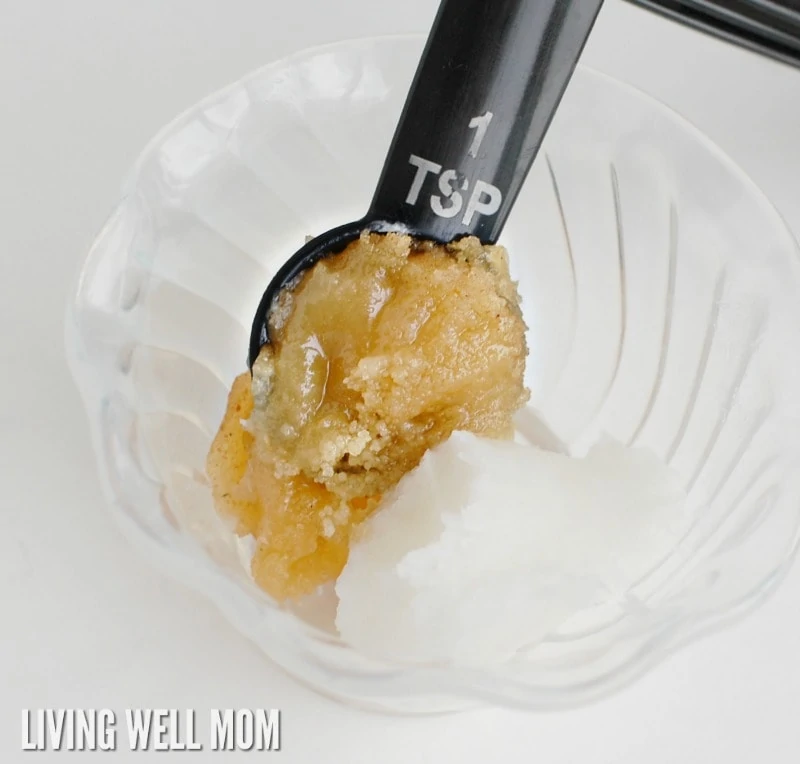 Your last ingredient is lemon juice. Add 1/2 teaspoon of lemon juice to your bowl and stir those three ingredients together until fully blended.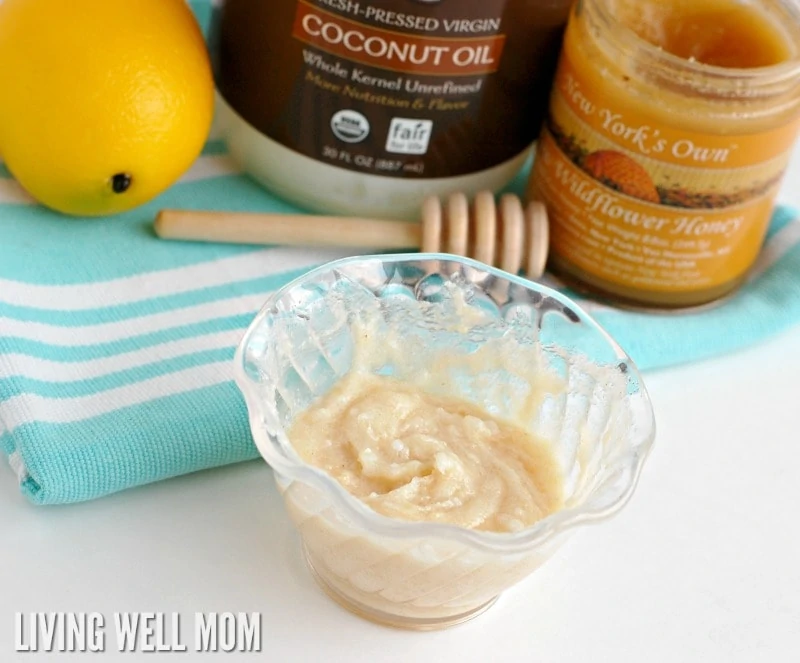 You will get a semi-thick paste when you are done. You may even want to take a little taste of it – sweet coconut flavor with a lemony kick! How soft your face mask mixture will be will vary depending on the temperature of the room. Coconut oil melts at 74 degrees. If your room is colder, the mask will harden up a bit. When you apply it to your warm face, it will melt, and perhaps even drip a bit depending on how thickly you apply it.
After you apply it to your face, leave it on for 30 minutes. This would be a great time to take a relaxing bath and really pamper yourself! You deserve it!
Rinse off your facial mask using a warm wet wash cloth. You can finish by washing your face thoroughly with this Homemade Lavender Honey Facewash, or Homemade Foaming Face Wash.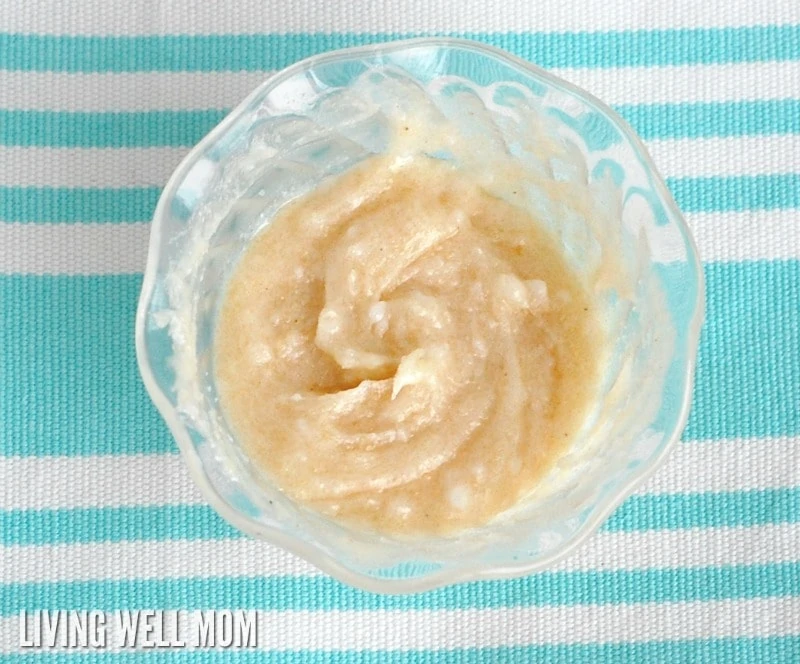 I made a "double" batch and kept the remainder in the refrigerator. It will keep fine for a few weeks (if not longer). Then you have extra on hand for weekly facials or to share with friends!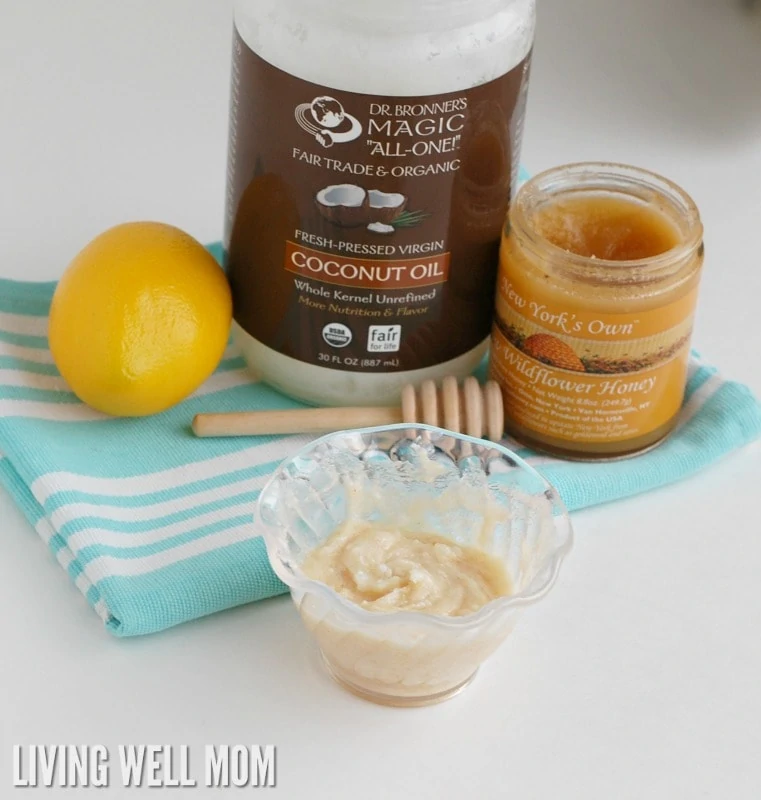 I loved how smooth my skin felt after I was done with this DIY face mask using all-natural ingredients. I also loved knowing what exact ingredients I was putting on my skin and it wasn't a guessing game to whether I was adding hidden chemicals to my sensitive skin.

I have some other great tutorials on using coconut oil to make homemade bath & beauty products. Check these out: