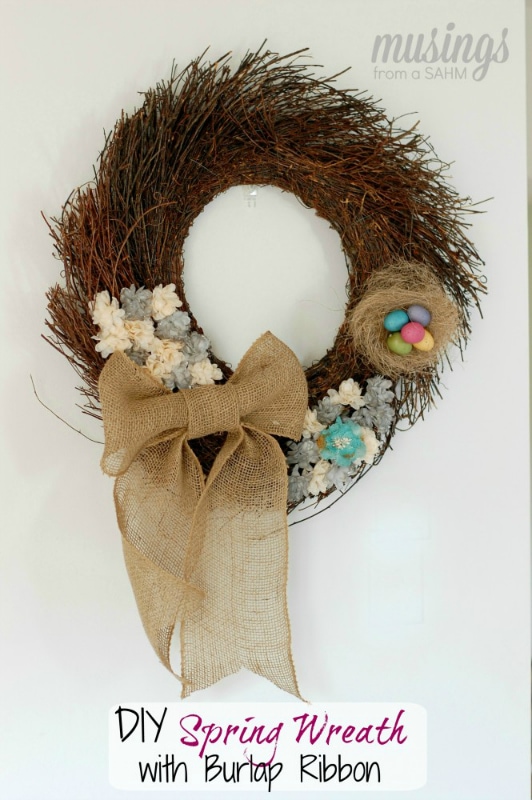 Spring has officially arrived. Finally! Today I have a fun DIY project to share with you – a decorative spring wreath that will help brighten up any room after the long and cold winter we all have had!
I'm new to posting to Musings From A Stay at Home Mom, so here's a brief bio on me: I am a frugal tips and DIY blogger over at Happy Deal – Happy Day. I live in upstate NY with my husband and two daughters. I do like to find a good deal – especially when it comes to making my own home decorations. So here is one that will hopefully inspire you!
Here's what you'll need for this spring wreath:
Grapevine or Twig wreath
Burlap ribbon
Silk and/or burlap flowers
Spanish Moss
Fake colored eggs
Glue gun
Stapler
Scissors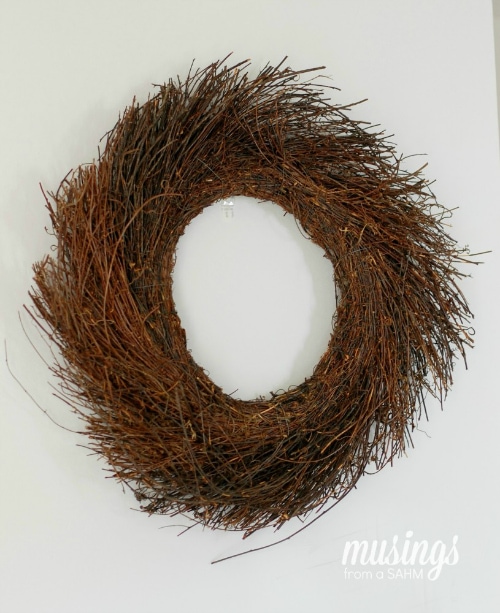 I found this twig wreath at a thrift store for just $4. It didn't have any decorations on it but, even if you find a wreath that has decorations already on it, don't automatically pass it by. You can re-purpose it and remove what came on it, so that you can make it your own! Cheap and ugly thrift store wreaths can still become home decor beauties!
Or if you'd rather (because its just easier), you could also get a smaller grapevine wreath from Walmart for around the same price.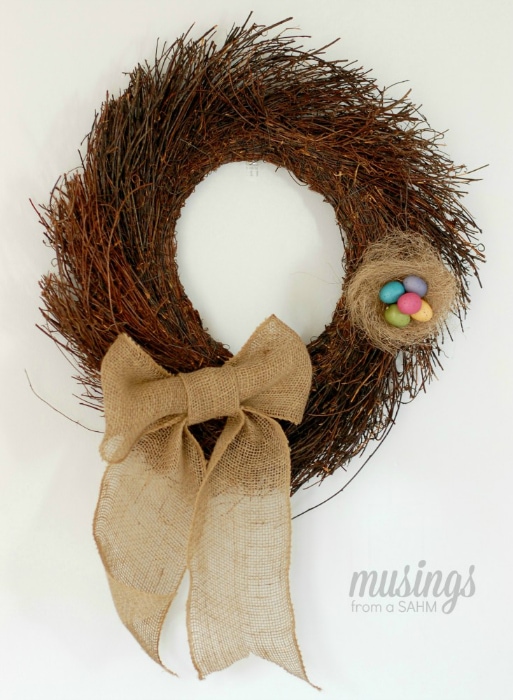 You will want to start by making your burlap ribbon bow. Check out how to do so on this post here: How to Make the Perfect Bow. She does a great job showing you step by step how to use the burlap and a stapler to make this awesome bow for the final touch on the wreath. Trust me, it is super easy!
Next I took some Spanish moss and shaped it to look like a small bird's nest. You can order Spanish moss on Amazon
(affiliate link), or you may even find some at your local Dollar Tree. Another option is a craft store, like Michael's.
I had an Easter/Spring wreath that I bought at the Christmas Tree Shop a few years back, but no longer liked it. It had those little colored eggs on it – so I took them off of the store bought wreath, and added them to my own creation. 🙂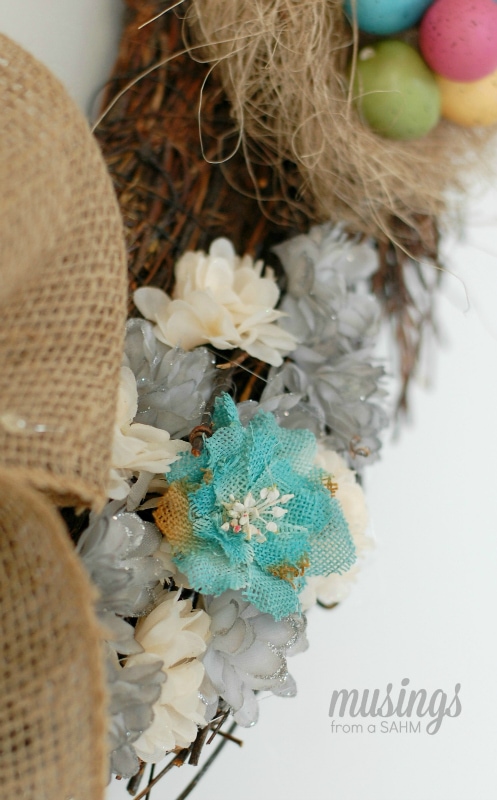 I had the small silk flowers and the burlap flower (that I purchased on Amazon here
. I got out my glue gun and went to town filling in the bottom of the simple spring wreath with glittery bright flowers.
See? It's easy.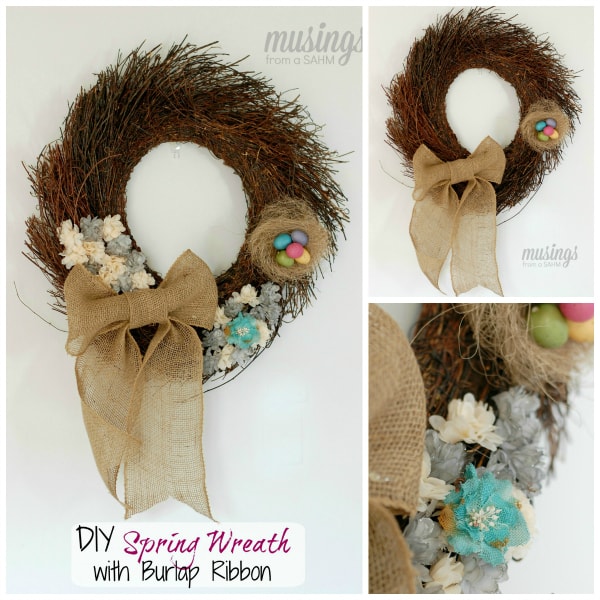 So how about you? How do you brighten up your home during this wonderful change of seasons?