It's not fun when you're feeling under the weather with a stuffy nose or other difficulties, but there are some simple hacks you can use to help soothe and ease discomfort.
Did you know you can add essential oils to tissues for a calming soothing scent?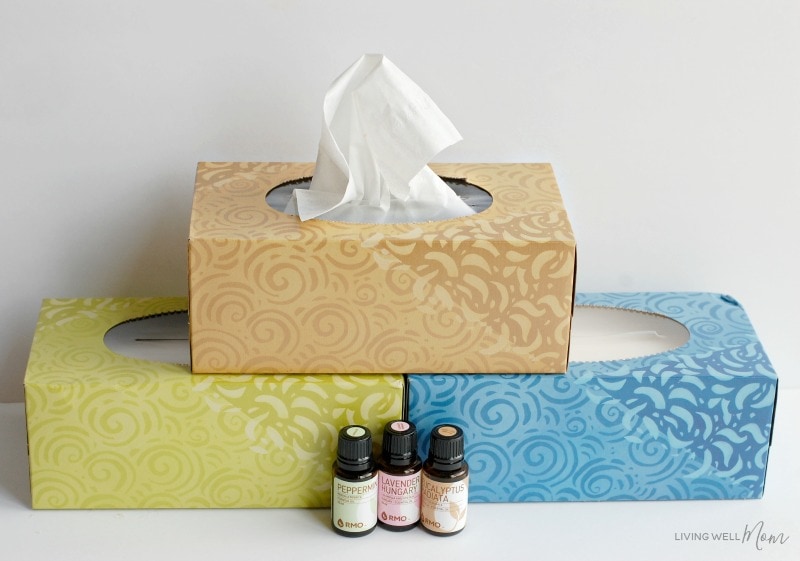 Today, I'll show you two different ways to add essential oils to your tissues in a way that won't be too strong for your nose. Each method of making essential oil infused tissues takes only about 5 minutes to do – so this is a quick way to use some of your oils this winter!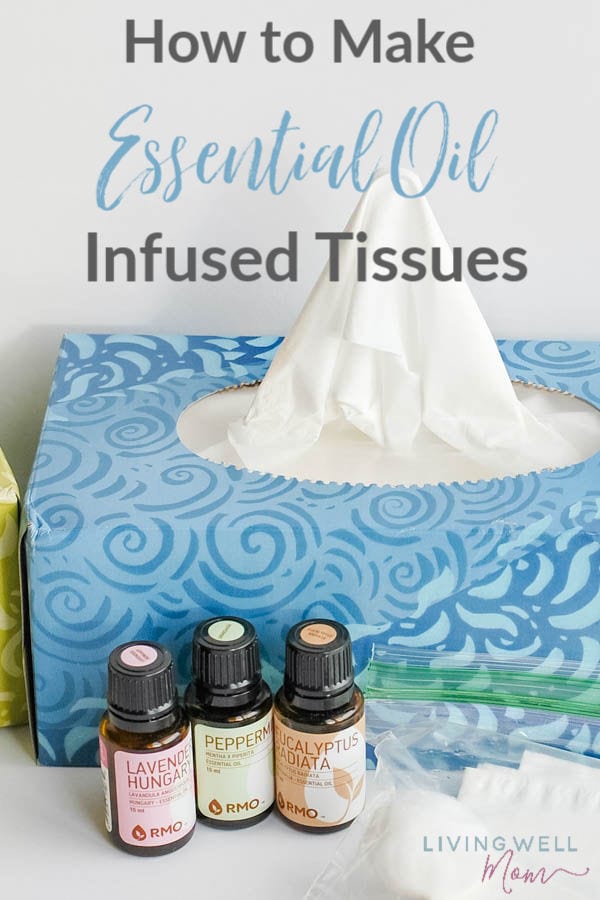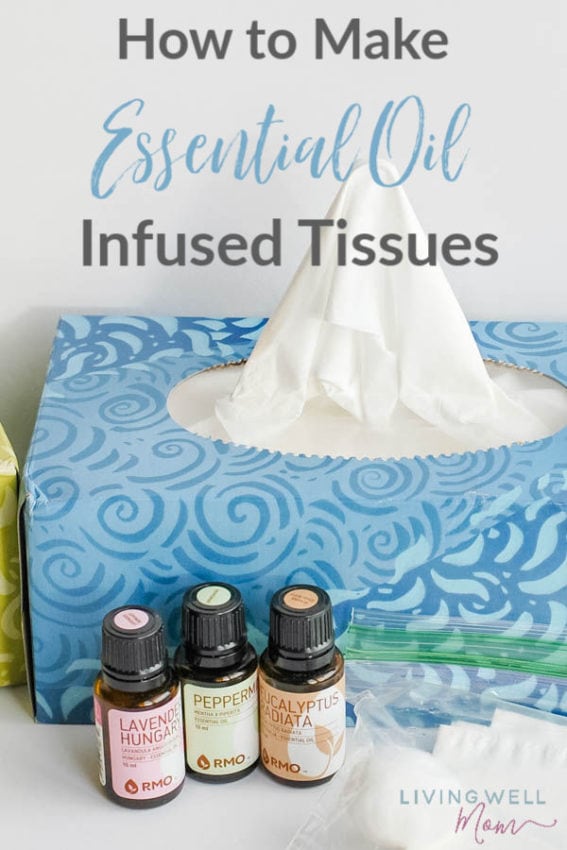 How to Make Essential Oil Infused Tissues
What You'll Need:
Which Essential Oils for Soothing Irritated Noses?
Peppermint essential oil is soothing and cooling.
Eucalyptus essential oil has many benefits including cooling and soothing and may help promote feelings of clearer breathing.
Lavender is soothing and relaxing. It's great for soothing red irritated noses!
NOTE: Do not use this recipe for children under age 10 as the eucalyptus and peppermint essential oils are not safe.
Essential Oil Tissues in a Box
For essential oil-infused tissues in a box, you will want to open your tissue box and pull out one tissue that you will use as the "diffuser". Fold it into a square and add 2-3 drops each of peppermint, lavender, and eucalyptus oils.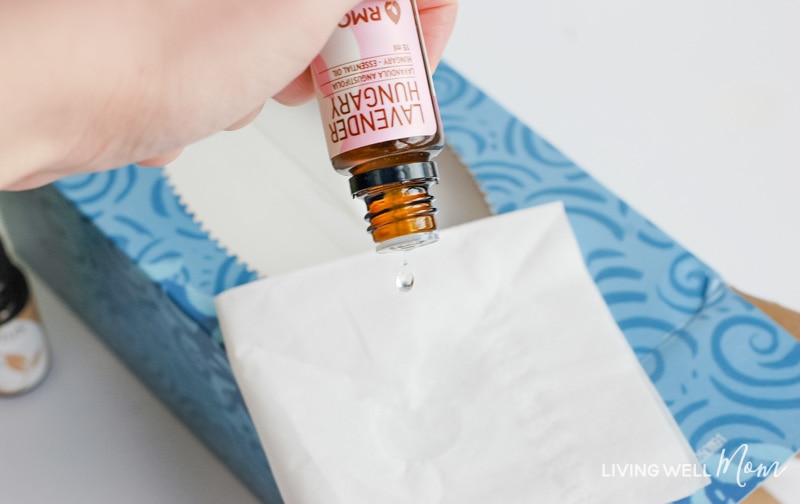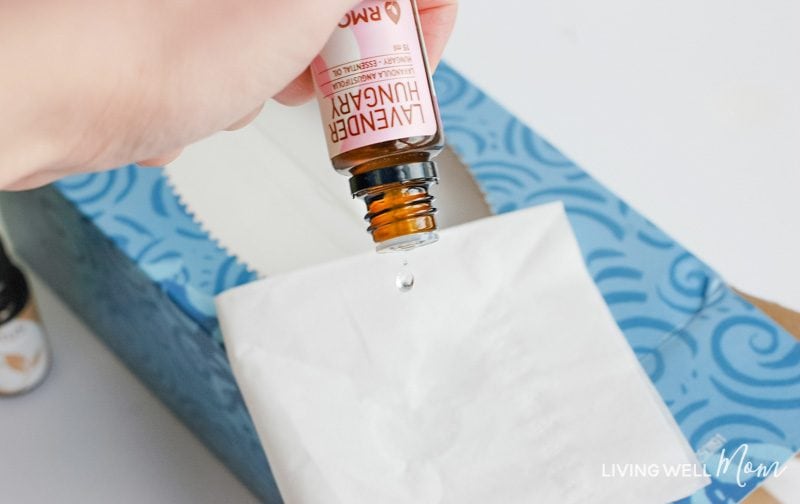 The secret to this is to open the side of your tissue box. You will want to take your folded infused tissue with the essential oils on it, and place it flat up against the layer of tissues inside the box.
This way, the tissue with oils on it will be in contact with the rest of the stack, and the oils will infuse throughout the box.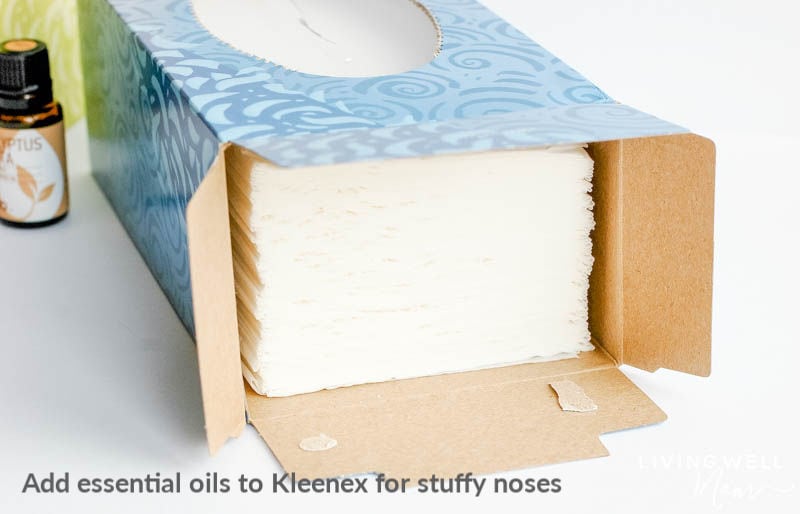 You will need a glue stick to glue your tissue box back together again so you can use it normally.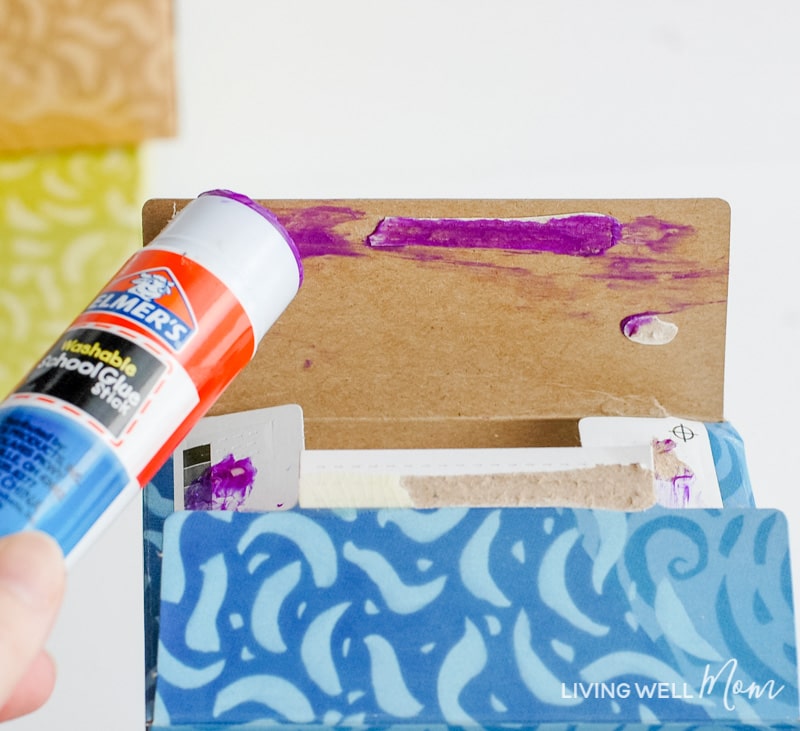 I tipped mine up and left it sitting its side for a couple of hours while I waited for the glue to dry.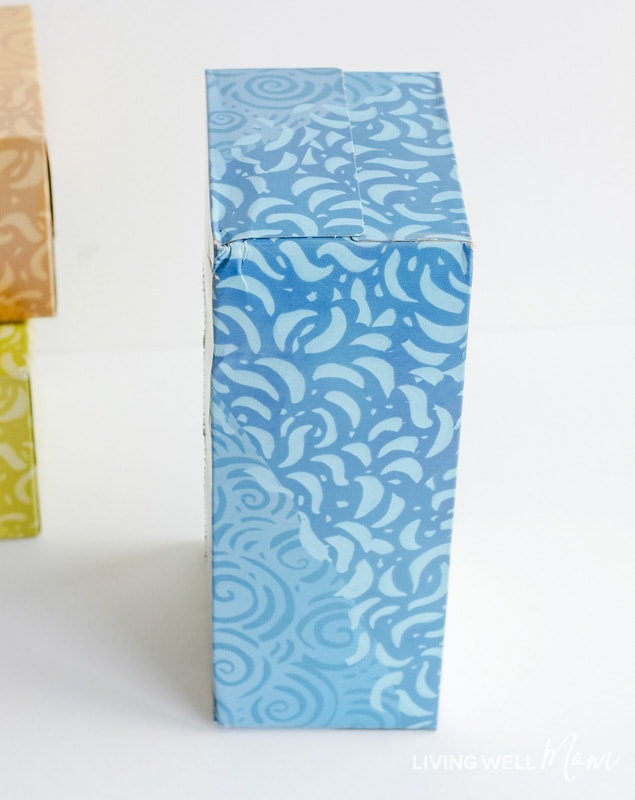 Now when you pull out a tissue from your essential oil infused box, you will get a delicate aroma of peppermint, eucalyptus, and lavender to help support you when you're feeling under the weather.
How to Make a "Travel Pack" of Essential Oil Infused Tissues
The second way to create essential oil infused tissues to make a "travel pack" of them.
This time, instead of putting drops of oils on a folded tissue, grab a cotton ball or two and add 1 drop each of eucalyptus, peppermint, and lavender.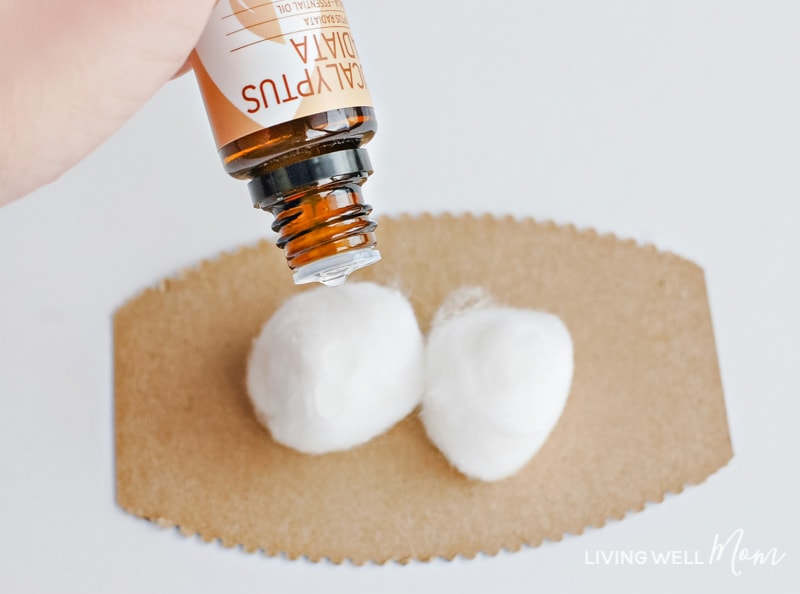 Then you will want to take out about 10-20 tissues and put them in a flat, folded pile. Place them inside a sealable plastic bag along with the cotton ball diffuser.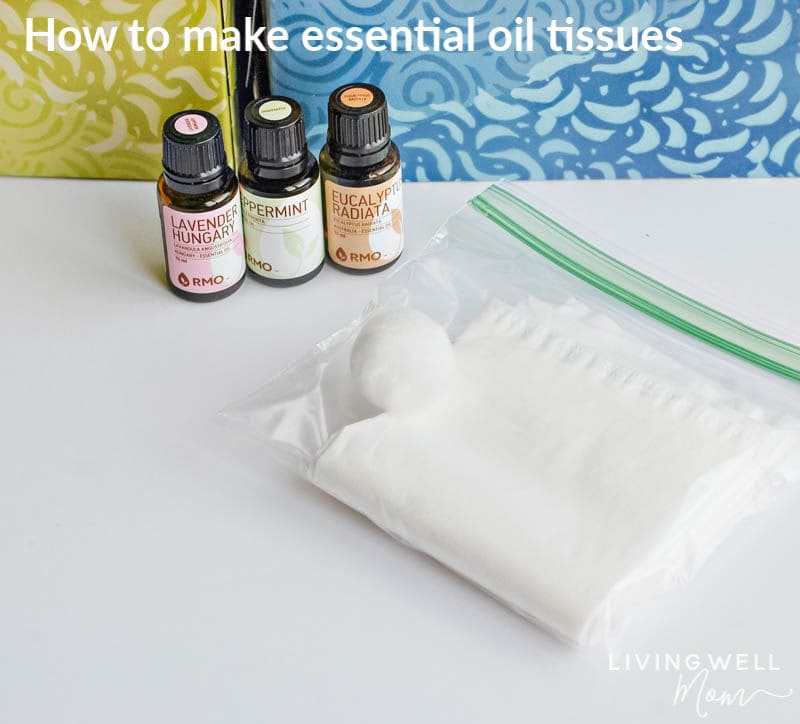 I like to keep my essential oil infused travel tissue pack in my purse while I keep the infused tissue box on hand in any room where someone may not feel all the way normal.
I hope these DIY essential oil infused tissues help you feel better soon!
Here are more ways to use essential oils:
DIY Immune Supporting Foaming Hand Soap
DIY Essential Oil Bracelet for Stuffy Noses
Easy Homemade Natural Hand Sanitizer
DIY Essential Oil Roller for Immune Support