The microwave is one of those spots that can get dirty easily, but it's easy to ignore. At least, that's the case for me. (I'm not proud of it, but I admit it!) But it does need to be cleaned. And luckily, there's a quick and easy, all-natural way to clean your microwave!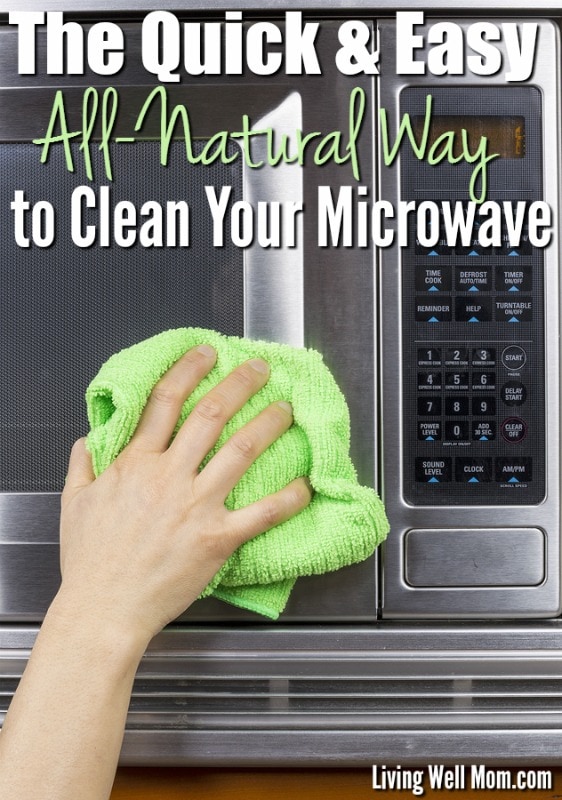 You probably already have all the ingredients around. All you need is vinegar
, lemon juice
, water, a bowl, and a cleaning cloth
.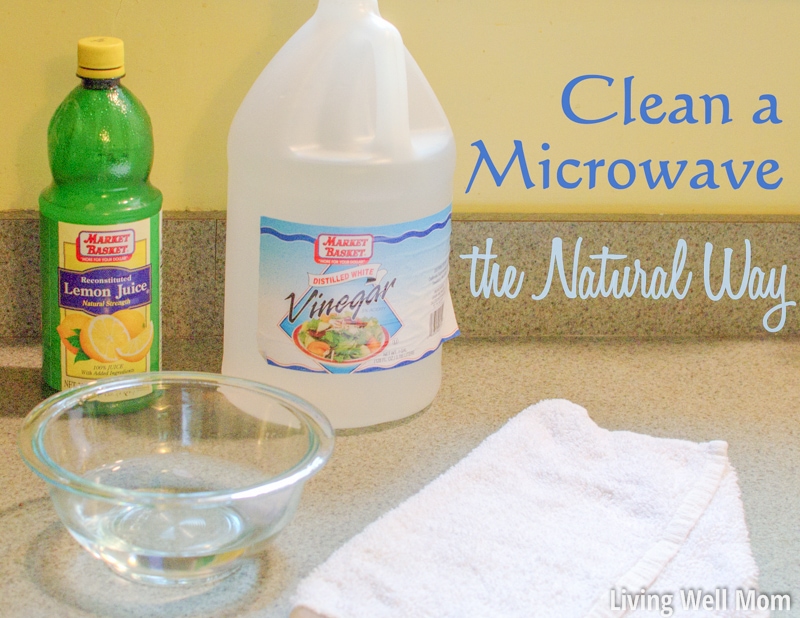 If you don't have the lemon juice, you can skip it, but I prefer to use it because it helps neutralize the strong vinegar smell and adds extra cleaning power.
Fill your microwavable bowl with about a cup of water and then add 1/3 to 1/2 cup of vinegar. Though I usually don't measure – I just estimate and pour the vinegar and lemon juice in (more if the microwave is really dirty).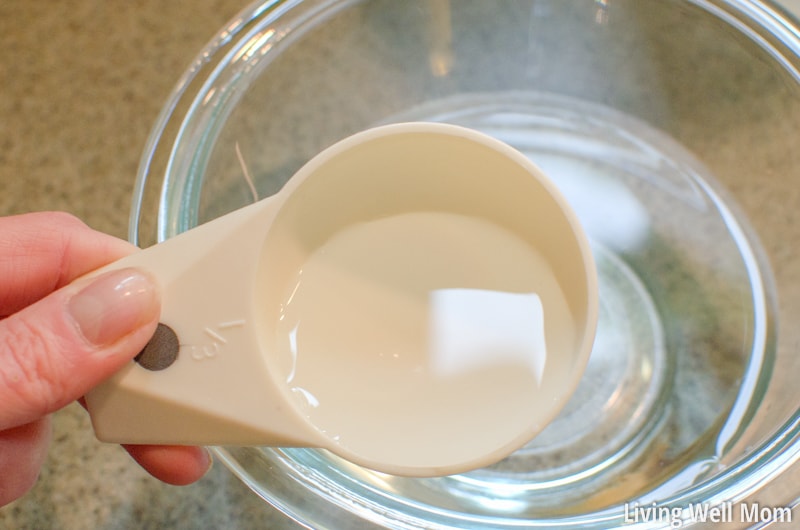 Then add a couple tablespoons of lemon juice.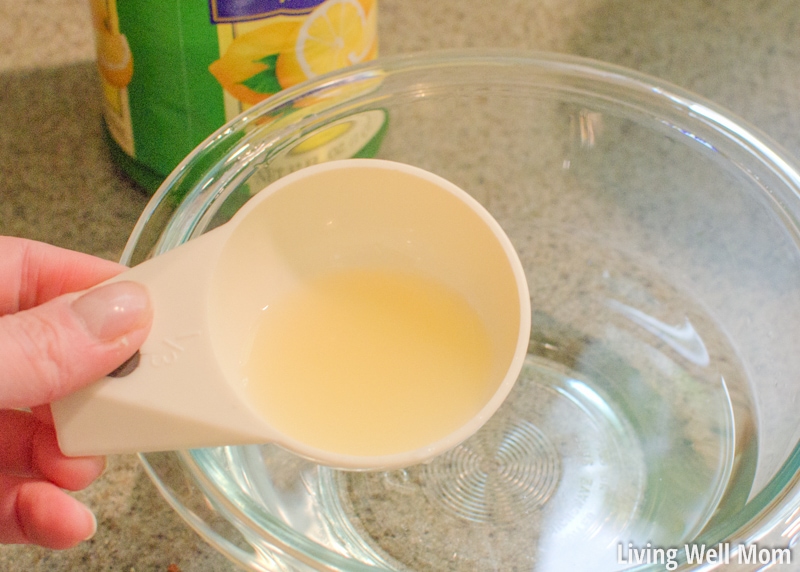 Now it's time to put it to work.
I can't believe I'm actually posting this for all the world to see, but here it is – my very dirty microwave before cleaning: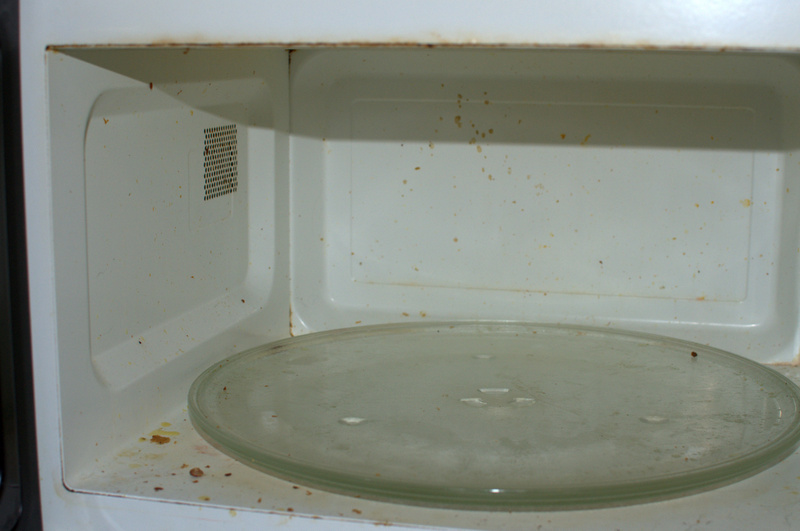 Yuck.
Put the vinegar mixture into the microwave.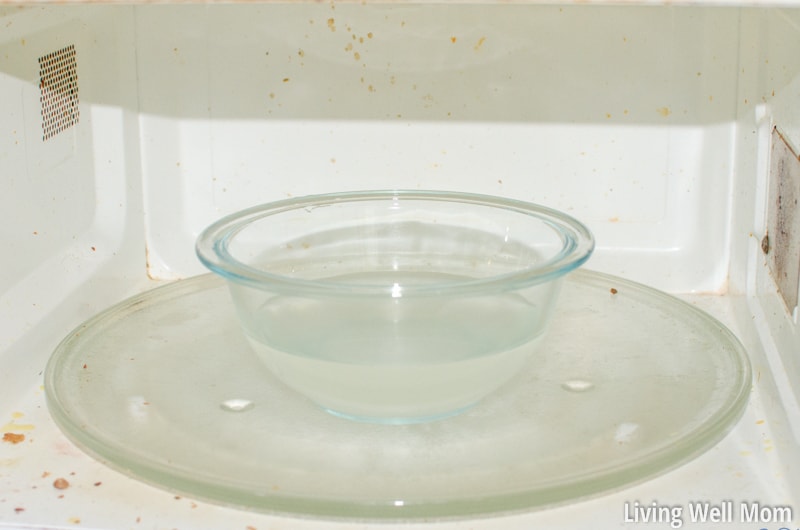 Heat for 3-4 minutes.
The water mixture will be really hot so be careful not to burn yourself.
Now take your cleaning rag (or paper towel) and wipe.
The vinegar and steam help to loosen food & grime.
For tough spots, you can dip your cleaning rag into the hot vinegar water (carefully!) and then wipe it with the wet rag.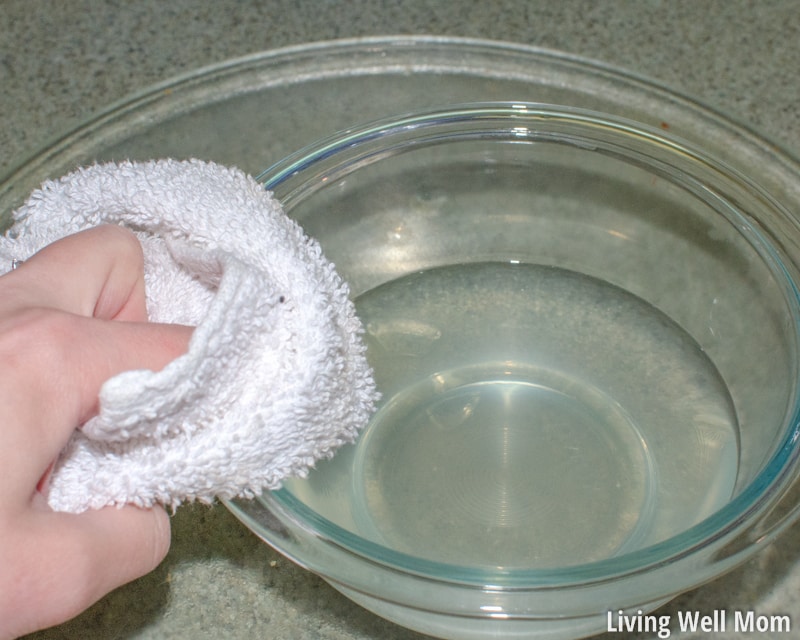 You can also put the vinegar/water bowl back into the microwave and heat again for 1 minute at a time to add more steam if your microwave is really dirty (like mine) and it takes longer to wipe out.
Another tip – use a toothbrush for the little cracks and corners.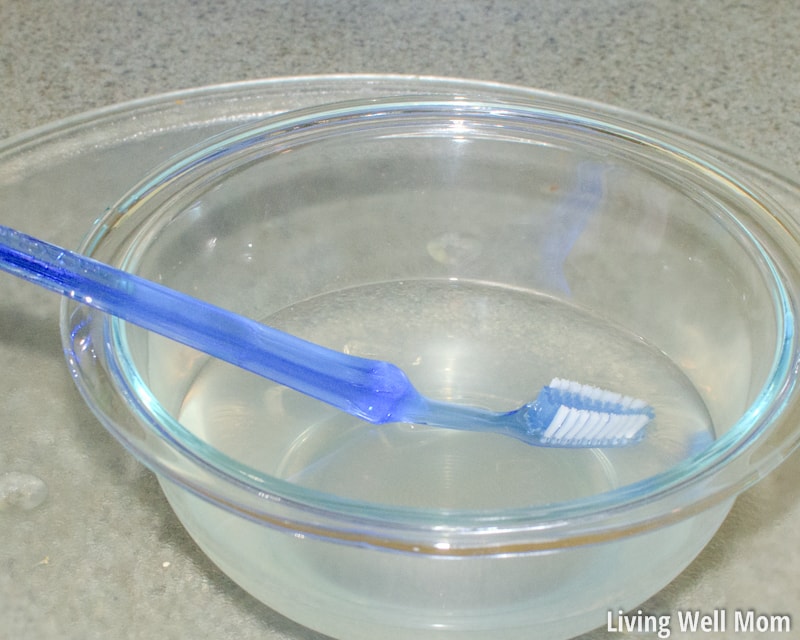 Now check out your nicely cleaned microwave! And you didn't have to buy expensive cleaners with chemicals either!
(My microwave isn't sparkling clean, but it's also 10 years old.)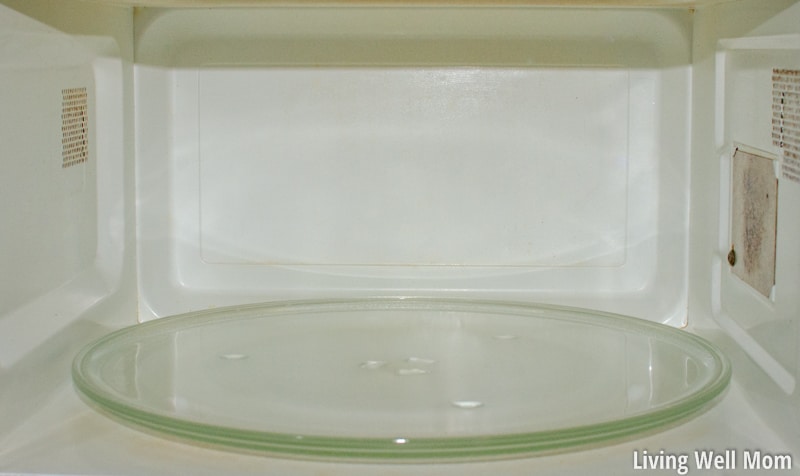 With such an easy, natural way to clean your microwave, you can do it regularly. It usually takes me just a couple minutes to heat up the vinegar and 30 seconds to wipe it out.
(I think I just gave away my excuse for how dirty my microwave was before. Hmmm…)