Does your child struggle with focusing and listening at school? Or at home?
There are several essential oils that may be helpful for supporting focus and concentration. And I've come up with a "Listening" DIY essential oil spray for kids that has worked great for us.
A simple spray of this "listening" essential oil blend onto the back of my child's neck has helped support him. I've found that a noticeable improvement in how well he can focus and listen compared to where he's previously struggled when we have not used this essential oil spray.
I should also add that essential oil sprays are one of my favorite ways to use essential oils with kids. They're easy to use, convenient, and just as effective (if not more) in some ways than other forms of essential oil use in my opinion.
I hope you will find this "Listening" DIY essential oil spray for kids helpful too.
"Listening" DIY Essential Oil Spray for Kids
The main essential oils used in this spray blend are:
You will also need: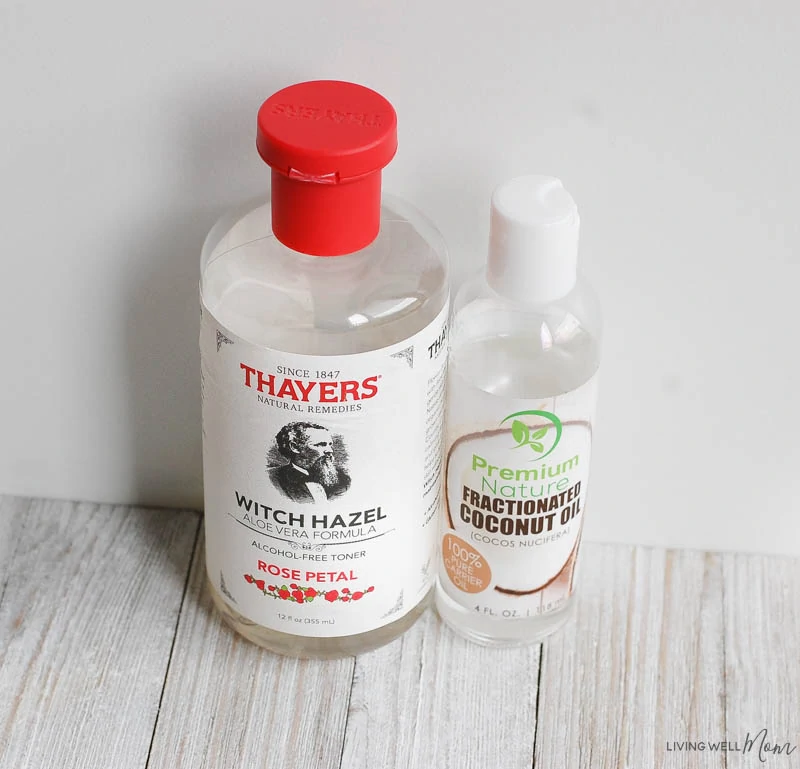 I used a glass spray bottle with this, but you could also use a plastic spray bottle from the dollar store. I prefer glass, because some essential oils (especially anything citrus) can corrode plastic.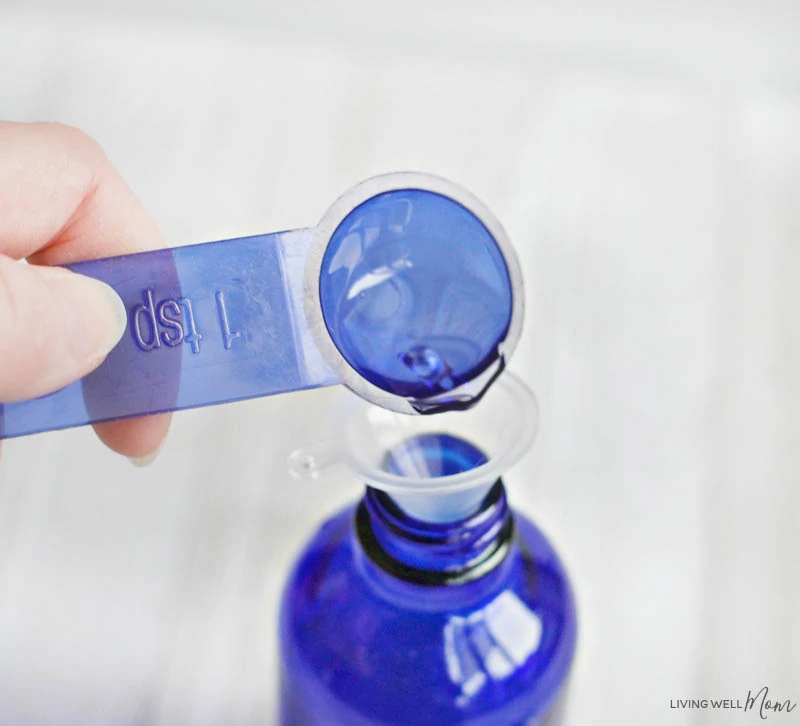 First, add 2 tablespoons of witch hazel to your empty glass bottle. Then I added 1 teaspoon of fractionated coconut oil. My empty spray bottles came with a small funnel that made it easier for pouring into it.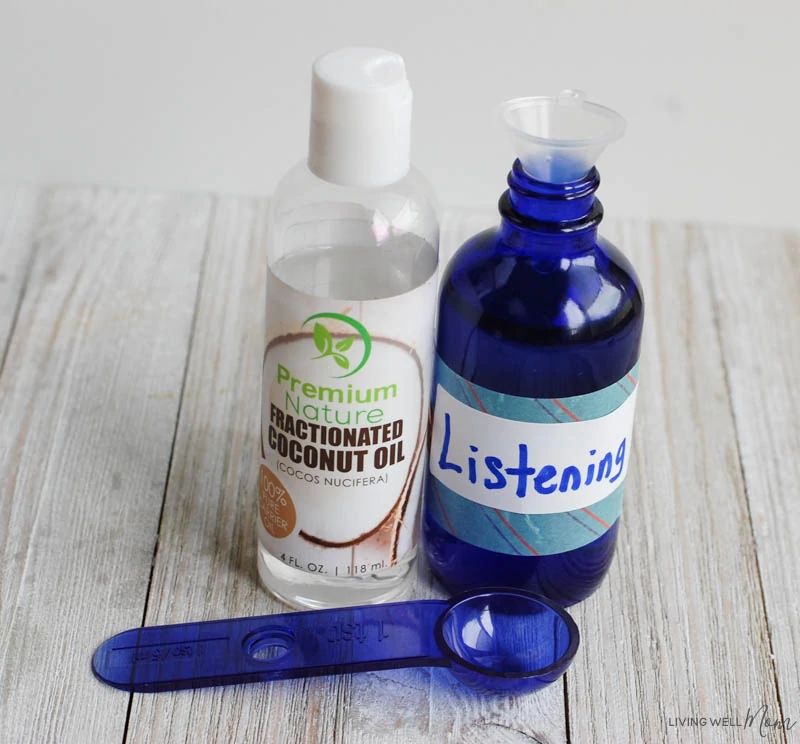 Both the witch hazel and the coconut oil help the essential oils to disperse more evenly in the water. If you just add water and essential oils to your spray bottle, the essential oils will float to the top.
Even if you shake well before you use your "Listening" DIY essential oil spray, you will get an uneven concentration of essential oils in each spray. By adding the witch hazel and fractionated coconut oil, it will help everything spread more evenly for a more consistent spray.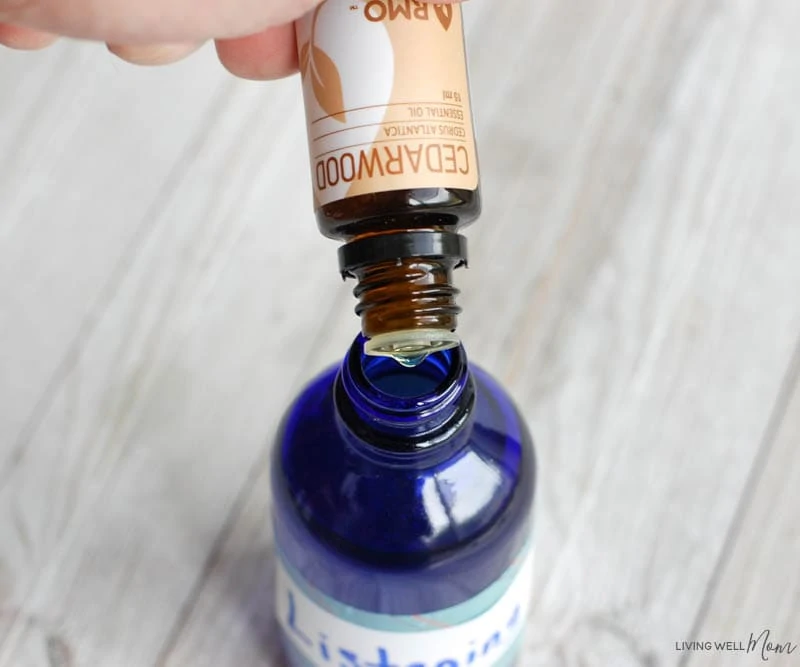 Then you will want to add 5 drops each of cedarwood, vetiver, lavender, and rosemary essential oils to your glass bottle. That's 20 drops total.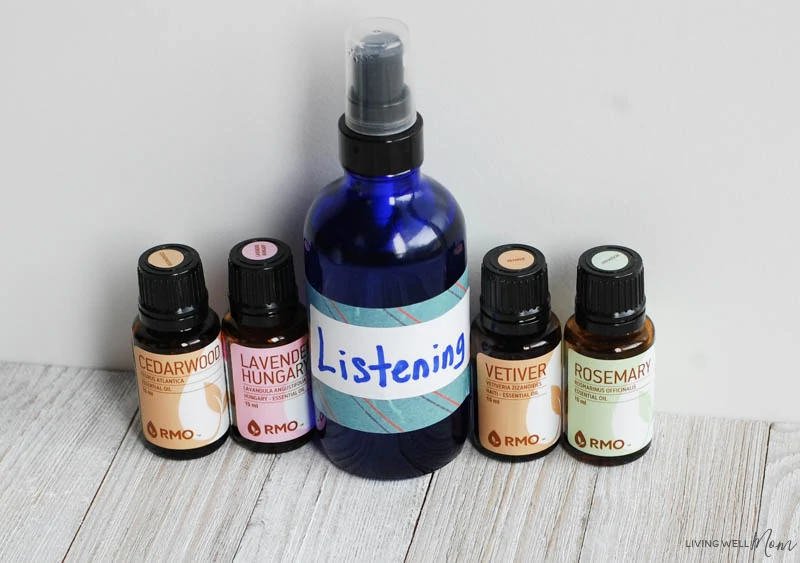 Fill the rest of the bottle to the top with water, and your "listening" DIY essential oil spray is done!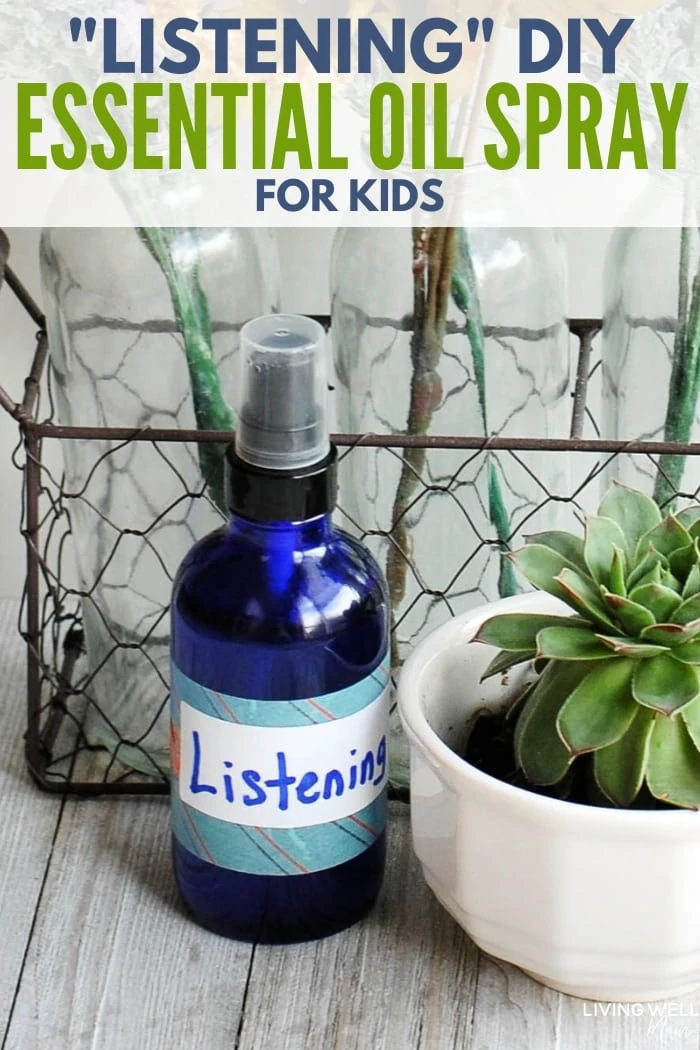 Shake well before spraying, and spritz a few times in any room where your child needs a little help to calm down and listen. You can also spritz on the back of your child's neck.
If you are a homeschooling mom, this is excellent to have on hand during tough lessons or test time where students need to focus on their auditory listening skills and not just visual or tactile.
I would also recommend using this "Listening" essential oil spray in combination with this "Overwhelm" roller ball blend to help calm anxiety and help kids pay attention.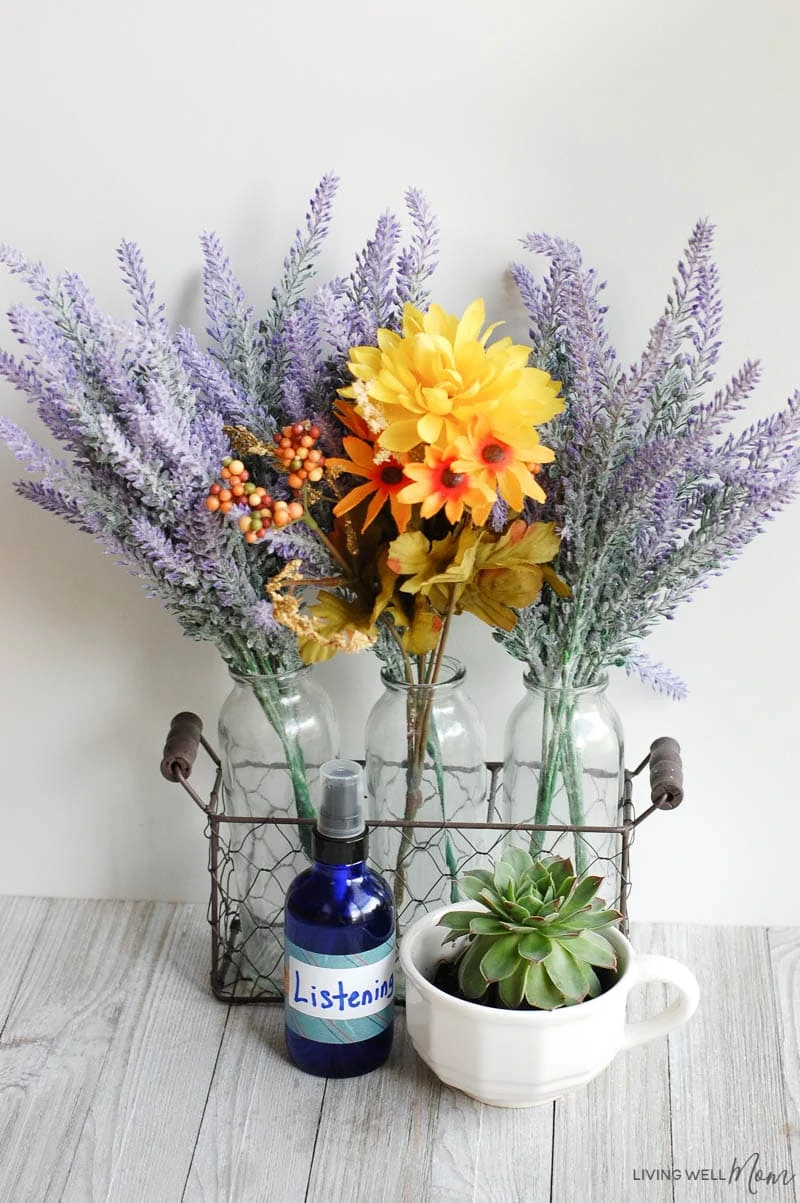 Looking for more ways to use essential oils for your kids? Check out these posts:
My Favorite Natural Cold and Flu Remedies for Kids That Really Work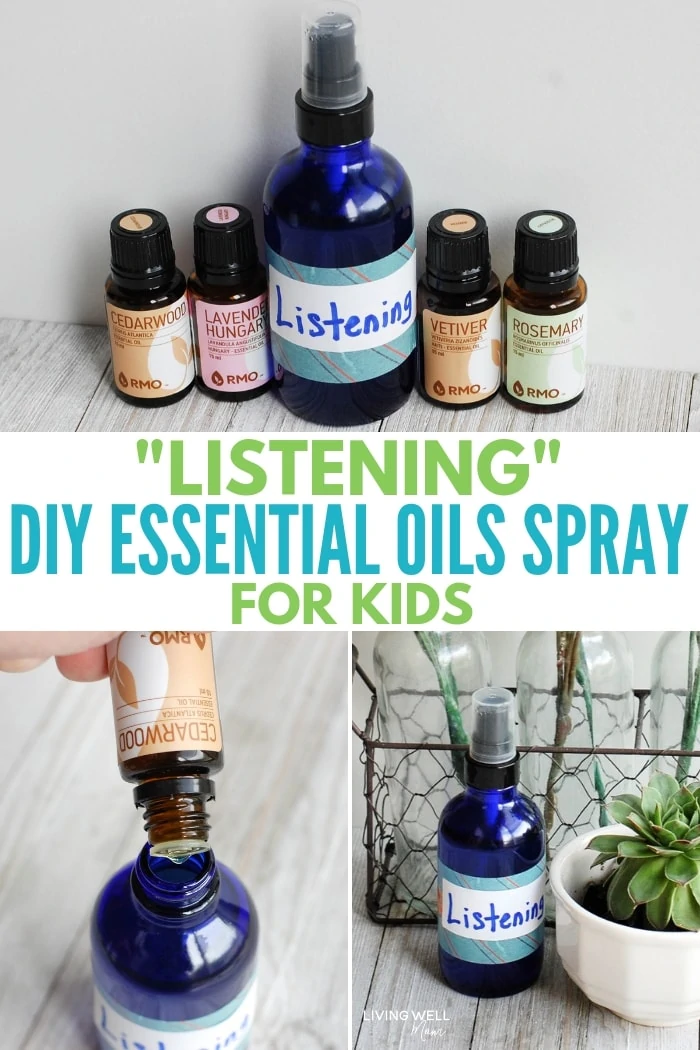 Which Essential Oil Brand is Best?
For the best results, you will want to choose a high-quality essential oil brand that is 100% pure and offers third-party testing for quality control. Read this post for more info on how to choose essential oils that work for you and your family (beyond the brand.)
My favorite essential oil company is Rocky Mountain Oils, followed by Eden's Garden, and Ancient Apothecary by Dr. Axe
.