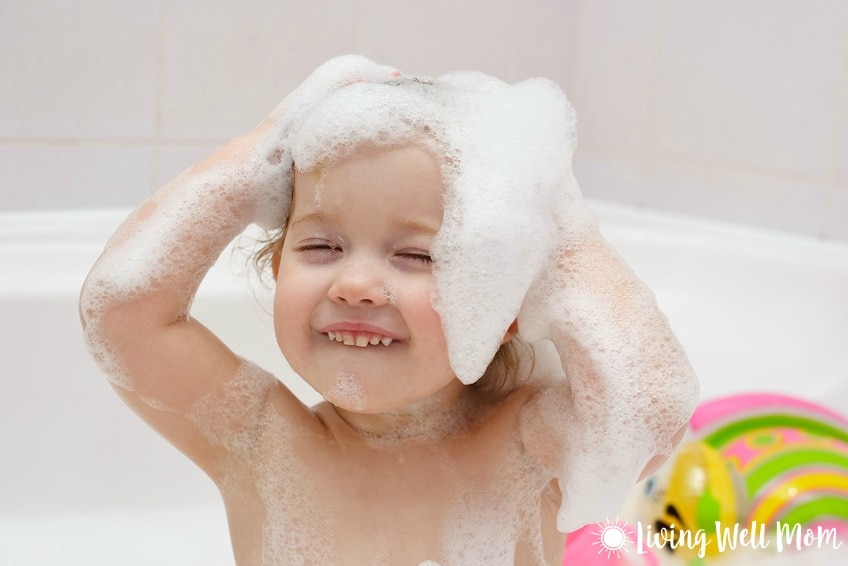 Whether you already live a 100% natural/organic lifestyle, or are trying to make small changes when you can (like me), this post is for you. This is a VERY easy way to get rid of unnecessary chemicals in your bathroom and in your child's personal care products.
Today I'm going to show you how to make
all natural homemade shampoo for kids.
This is just as easy as the
all-purpose cleaner
I showed you a bit ago, with similar ingredients in it as well. In fact, this homemade shampoo for kids smells so amazing, you may want to use this on your own hair too!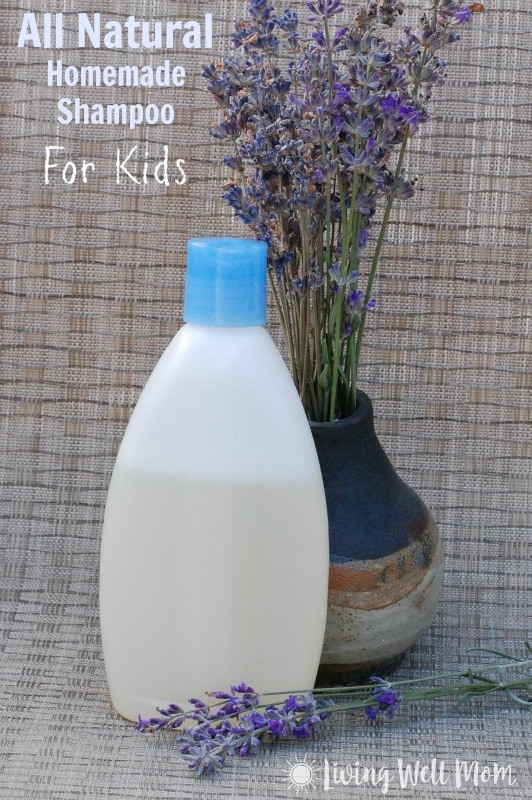 How to Make Homemade Shampoo with Castile Soap:
What You'll Need: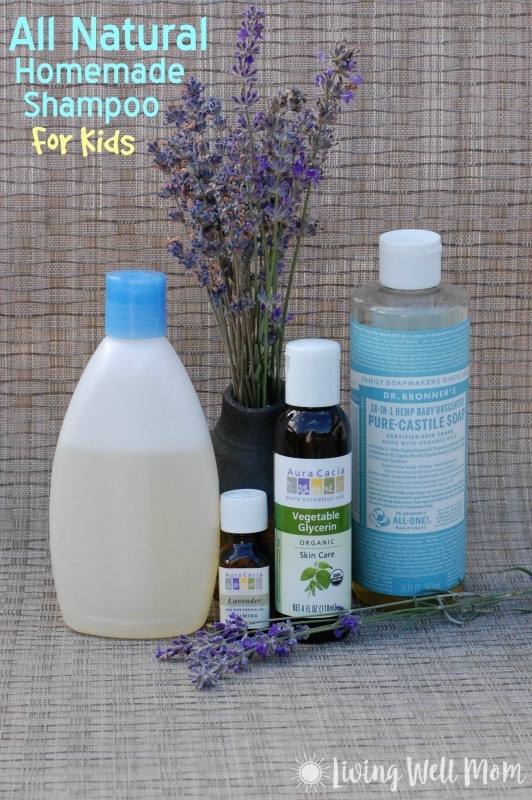 For this homemade shampoo, you will want to dilute Dr. Bronner's castile soap to a 1:1 ratio. You can add one cup of water to your empty shampoo bottle and add one cup of the liquid castile soap to your bottle. Then add 1 tsp. of glycerin. The glycerin is important because this is what makes the shampoo sudsy. The castile soap is a great cleanser, but it doesn't get very sudsy on its own. If your kids like to play with bubbles in the tub, that's where the glycerin comes in.
Then add 10-15 drops lavender essential oil (or your favorite essential oil) to your shampoo. Swirl around a bit to mix together, and your shampoo is ready to use.
That's it – your homemade shampoo for kids is done!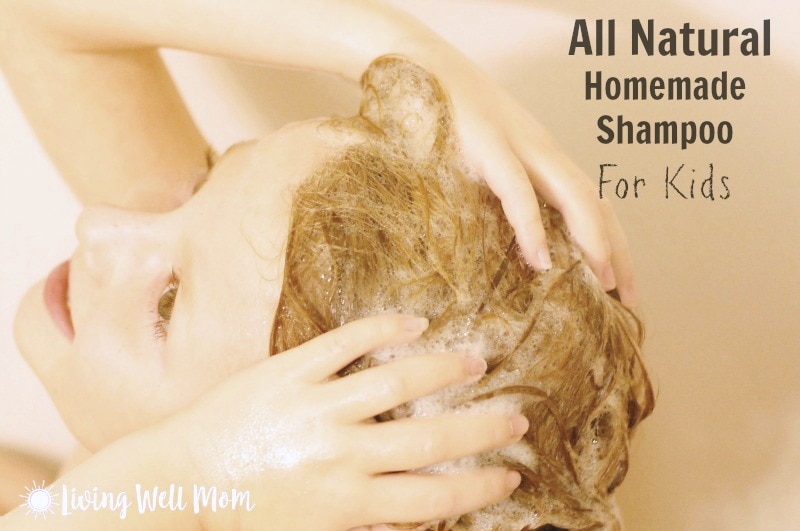 I'd love to hear what you use for natural health and beauty products. I am a big fan of this Easy Lavender Goat Milk Soap recipe – another natural way to keep yourself clean!
Does anyone here use natural homemade deodorant? I've tried, and I swear I'm just too stinky to use it. Would love to hear from some of you who do successfully use it (and manage to keep your friends!) 🙂