You won't believe how easy it is to make DIY body wash! This recipe only has 3 ingredients that will cost you pennies on the dollar when compared to potentially toxic store brands.
Skin is the body's biggest organ, so I tend to be extra cautious with what I slather on it. This is especially true for my children—I prefer to use products such as homemade body wash to clean their sensitive skin.
Thankfully not only is this project effective, but it's also simple to do too! Learn how to make DIY body wash that the entire family can use
Essential Oil Body Wash
To keep this body wash as natural as possible, I opted to add essential oils. You can, of course, omit them and keep the wash scent-free. However, I like them for their aromatherapy benefits, and many have excellent benefits for your skin too.
For this DIY body wash, I chose lavender and peppermint essential oils, but you can modify this recipe to use your favorite essential oils and blends. (More on that below.)
How to Make this DIY Body Wash
Let's jump into the DIY! Making homemade body wash is as simple as measuring, pouring, and shaking.
What You'll Need to Make Homemade Body Wash: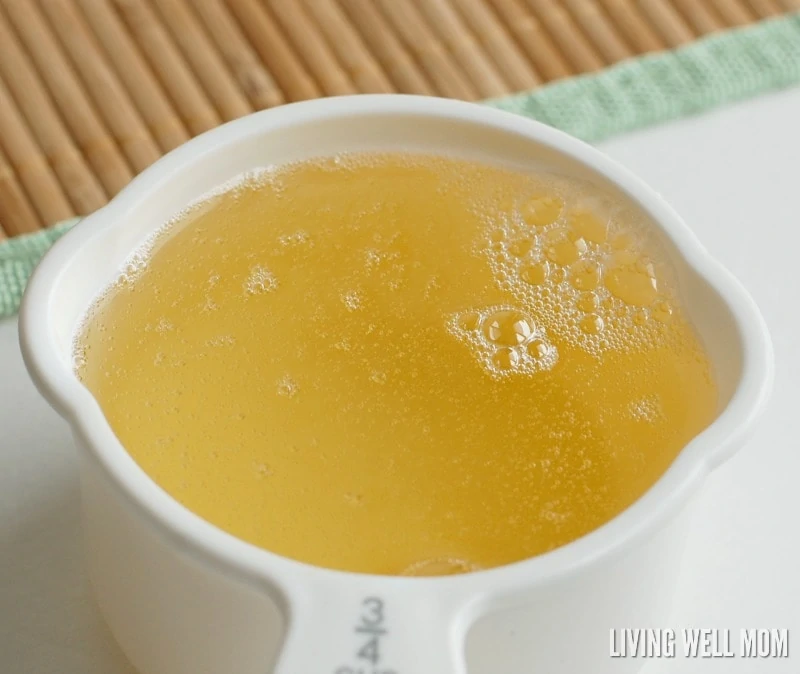 How to Make the Homemade Body Wash
First of all, make sure your bottle is clean and dry.
Then, start by pouring 1 and 1/2 cups of Dr. Bronner's Castile Soap into your empty 16 oz. bottle. I filled my 3/4 measuring cup and poured twice, that way I only dirtied one measuring cup.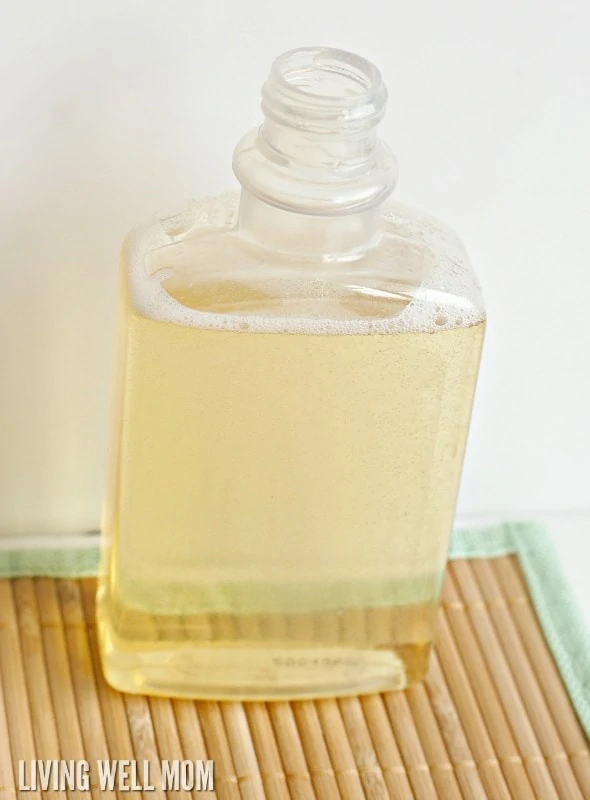 The soap won't quite reach the top of the bottle – which is what you want. You need just a bit of room left in the bottle for the remaining ingredients.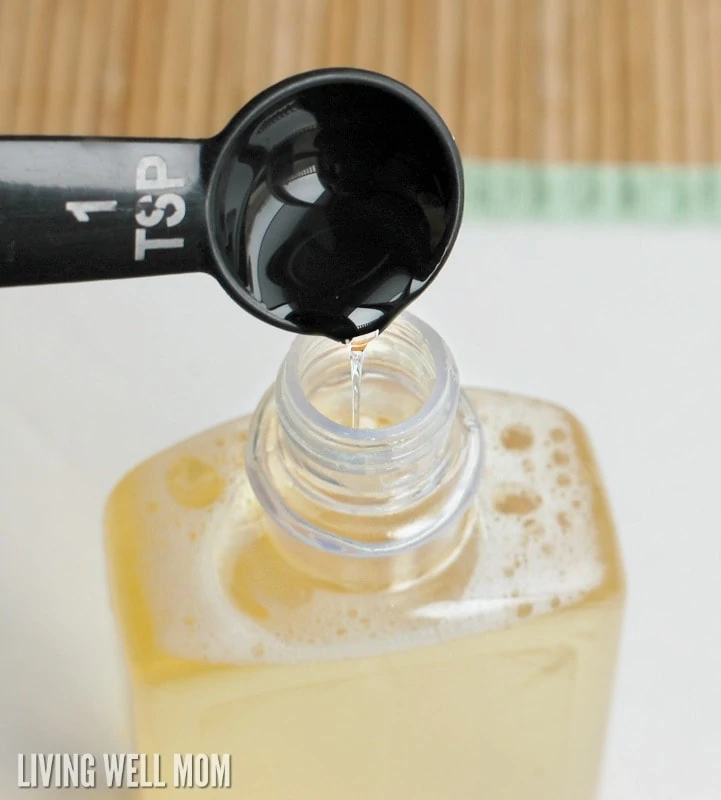 Why I Recommend Glycerin
Next, add 4 teaspoons of organic vegetable glycerin. The glycerin is what will make this homemade body wash sudsy! Castile soap is a gentle cleanser, but the glycerin will give you the lather you will be looking for in a smooth body wash.
That being said, if you prefer, you can leave the glycerin out. Your body wash will still work beautifully and smell amazing, but it won't produce suds.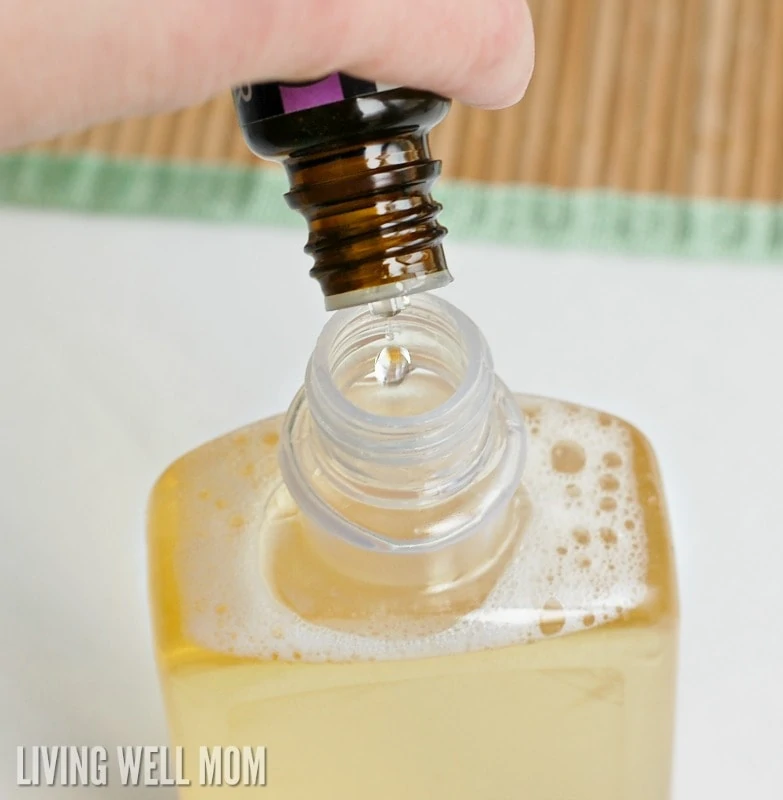 Essential Oil Body Wash
Now you will add the essential oils of your choosing. As I mentioned earlier, I chose lavender and peppermint. Lavender is soothing for your skin and is calming. I also chose peppermint because of its cooling effect on the skin.
Here are a few more essential oil combinations I recommend for homemade body wash: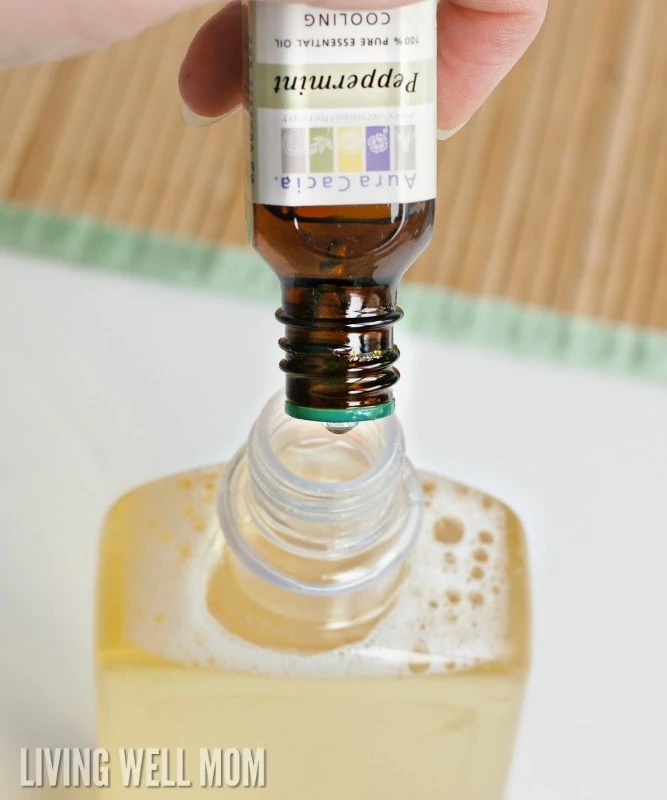 I added about 30 drops total of essential oils to my homemade body wash.

*Note – if you want a citrus blend of body wash, I recommend you getting a glass bottle
to store your body wash in as the citrus oils may corrode plastic containers.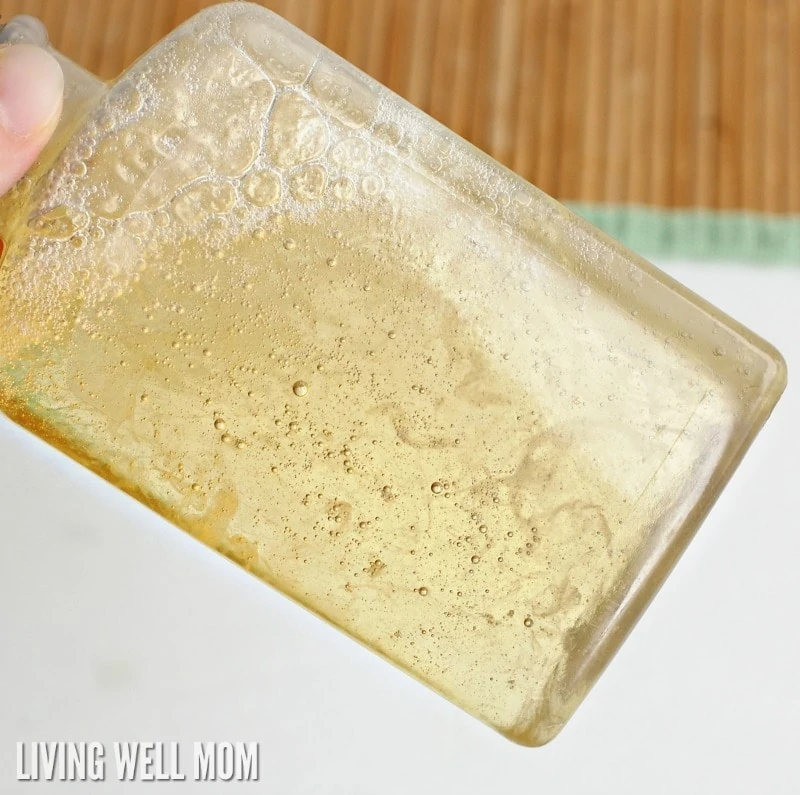 Now that you have your three ingredients in your bottle, give your body wash a good shake to get the glycerin and Castile to mix well together.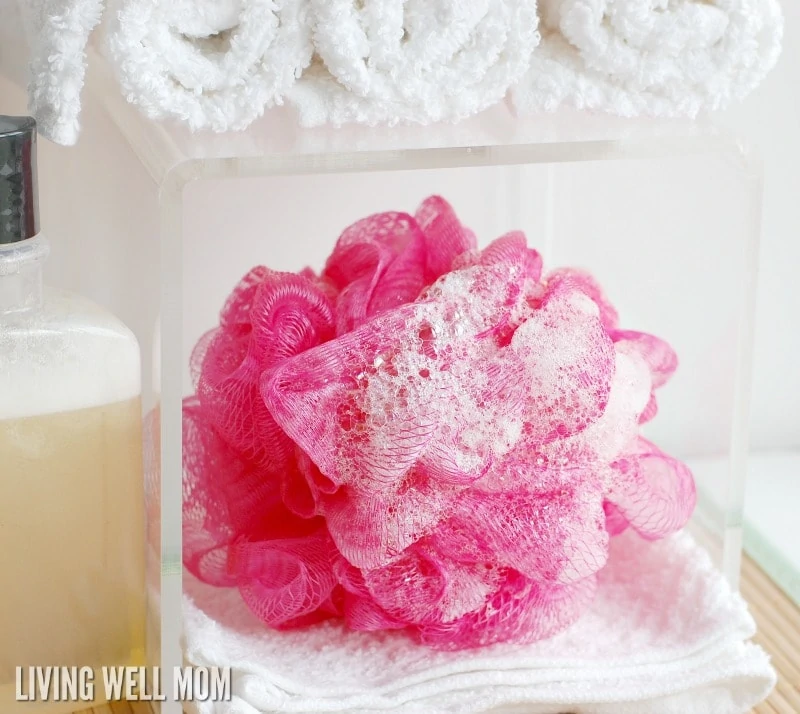 Next time you jump in the shower, be sure to have your body wash pouf, as this body wash will suds up amazingly well and will be soothing on your skin!
DIY Body Wash: Final Thoughts
After using this homemade body wash, I have no desire to ever use any commercial body wash product again. Just smelling the bottle of my old body wash was overbearing and harsh to me. Plus, as I gradually swap to more natural and often homemade bath, beauty, and home products, I always prefer them to the chemicals.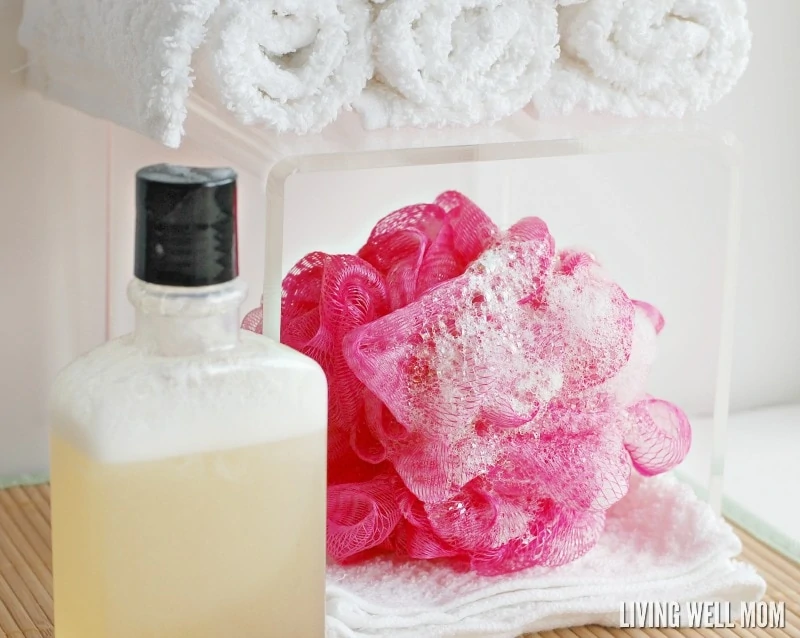 This body wash is not the only homemade DIY bath product you will find in my shower! I also have these that you should make and try too!
Just pin it below to find the recipe later!