It's been a long winter with lots of salt, sand, and now mud splashed on our cars.
Our poor vehicles need a good car wash. Even the headlights are dirty, especially on Nate's car.
There was so much grime on those filthy headlights that it was starting to affect their brightness. Yikes!
BEFORE: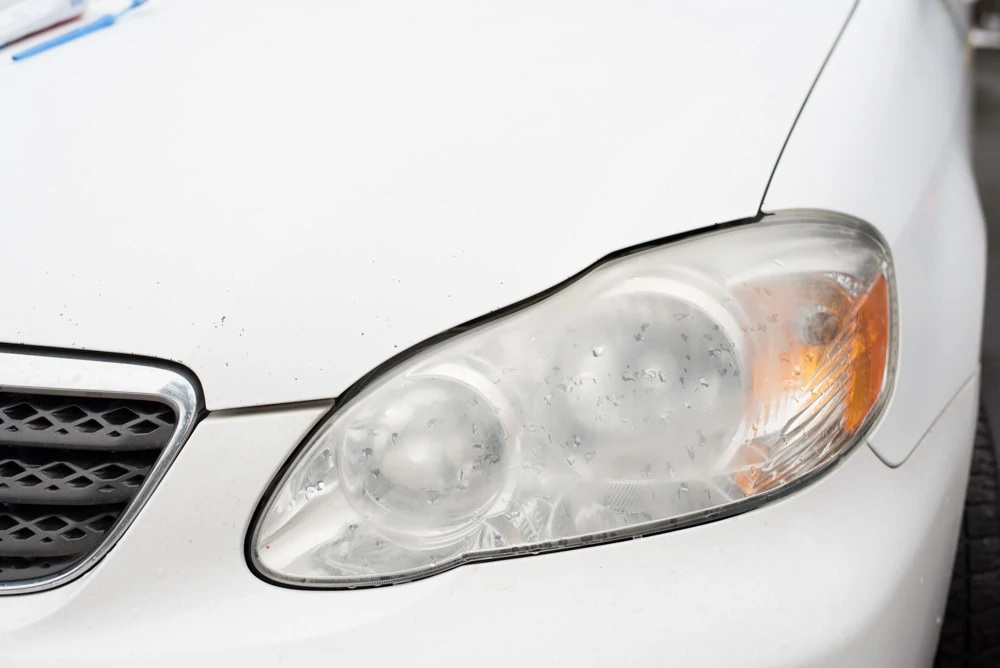 I could have bought one of those fancy headlight cleaning kits, but who wants to spend extra money when you can do pretty much the same thing at home for free?
HOW TO CLEAN HEADLIGHTS:
What's the secret?
Toothpaste.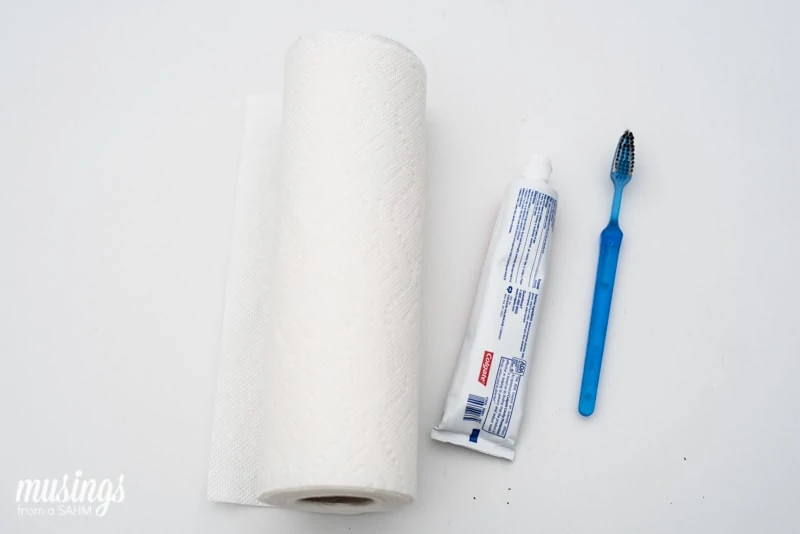 I used a regular tube of Colgate anti-cavity toothpaste, but I don't think it matters what kind. And you only need a little for each headlight – not much more than brushing your teeth.
I recommend using an old toothbrush to gently scrub the headlights with the toothpaste, but you can use paper towels or a cleaning rag too. Just don't use anything abrasive – you don't want scratches.
"Brush" the headlights back and forth and in swirling motions.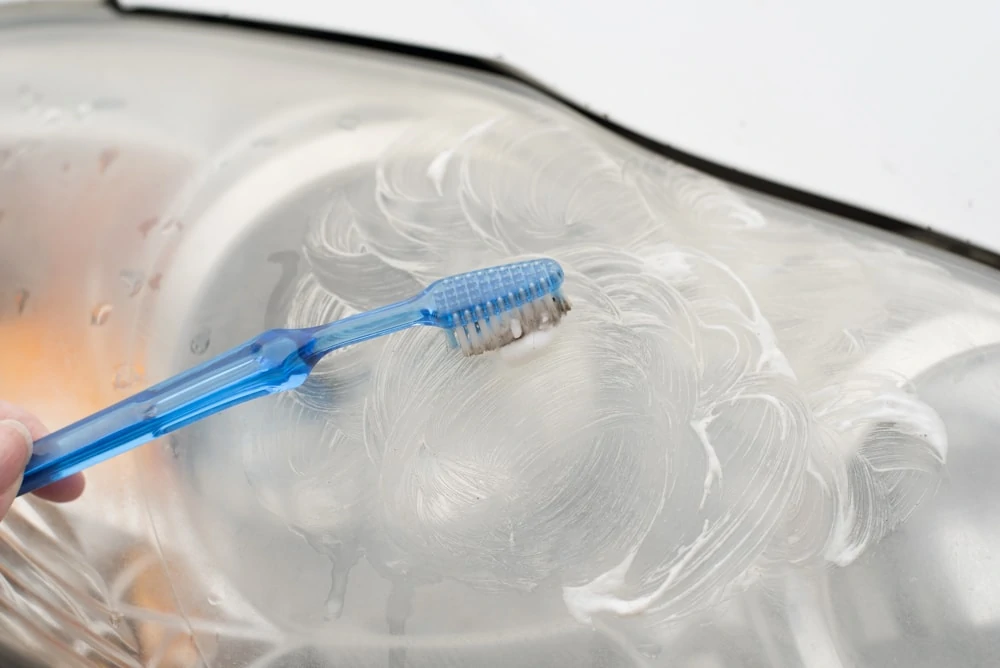 Then wipe off the toothpaste with a paper towel or cleaning cloth.
Boom! Look how clean that is?!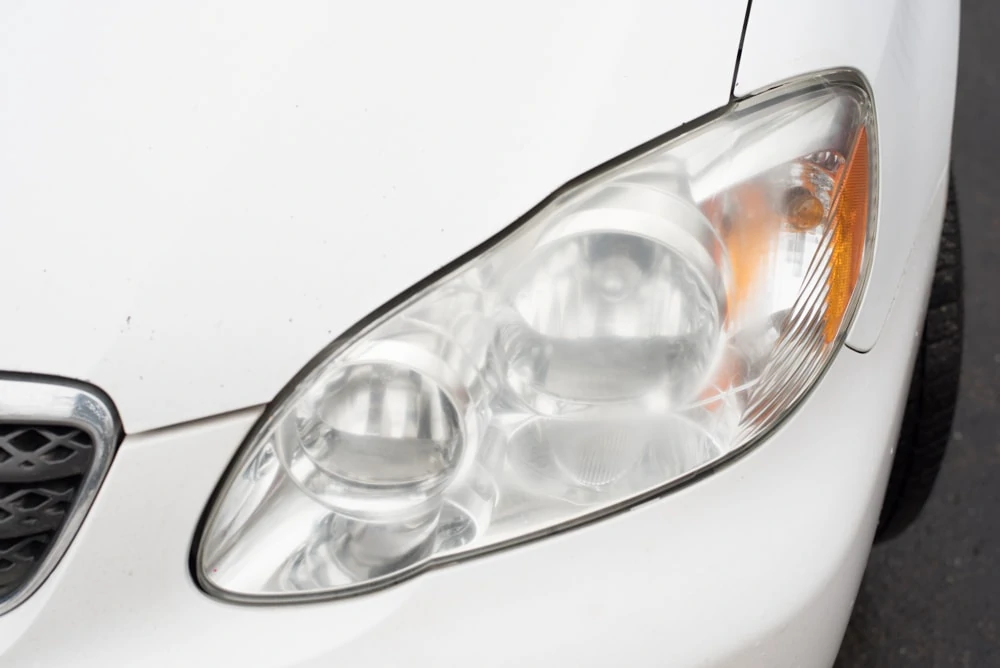 And it only takes a couple quick minutes.
Have you checked your headlights lately? Because now you know how to clean headlights right at home!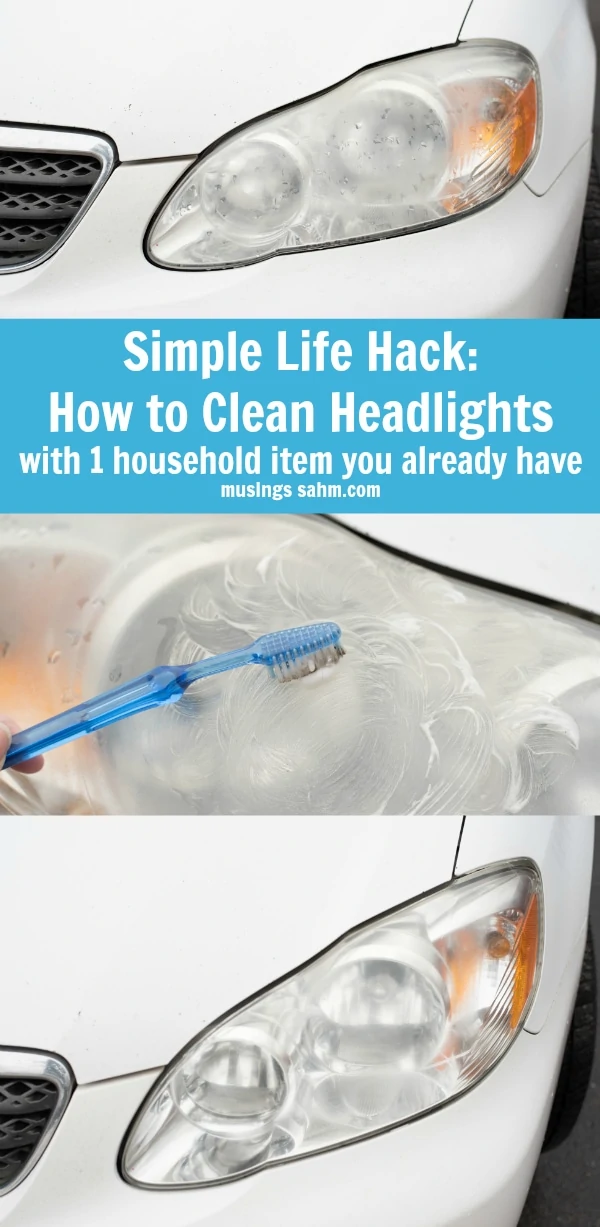 More Helpful Household Hints & Life Hacks:
Follow Musings from a Stay At Home Mom's board Helpful Household Hints on Pinterest.