That little ol' kitchen sponge sitting next to your sink may not be as innocent as it appears. Studies* have shown that a kitchen sponge is the #1 source of germs in a house, with more bacteria than a toilet seat! I'm no germ-a-phobe (if anything, having four kids has gotten that out of me) but that has huge ick-factor.
A kitchen sponge can contain up to 10 million bacteria per square inch. Think about everything your sponge touches and it makes sense. And still just as gross.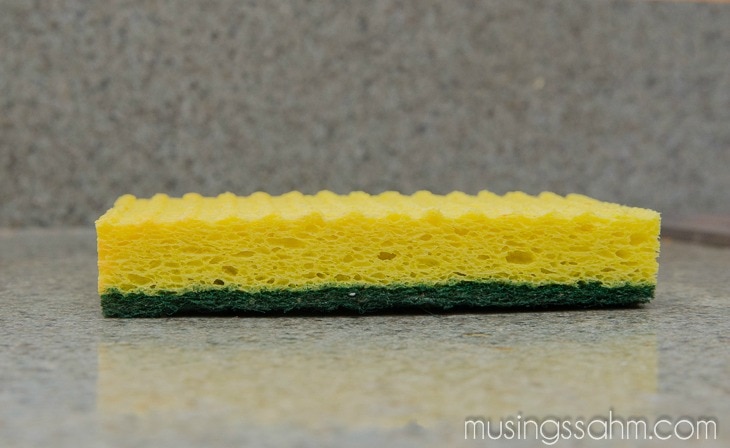 The good news is it's super easy to sanitize your kitchen sponge. And you can do it without chemicals too.
Simply microwave your damp sponge for 2 minutes. (Never microwave a dry sponge as it could catch on fire.) This kills 99.999% of germs.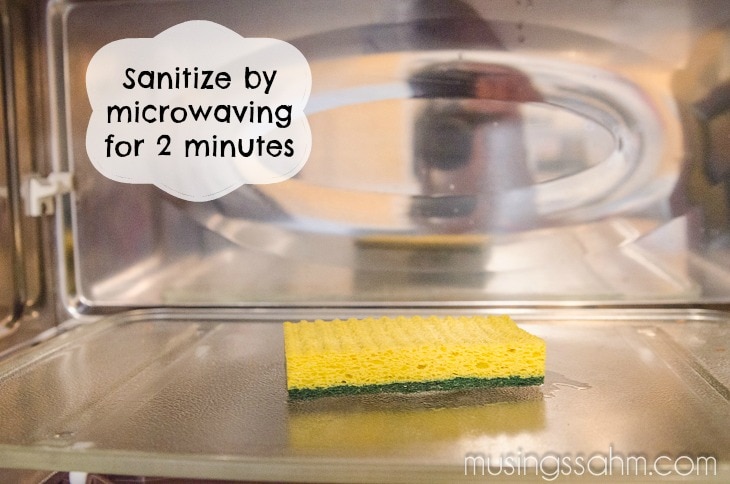 I have a 1,000 watt microwave, but if yours is lower-power, I would zap that sponge for up to 3-4 minutes.
Beware: the sponge will be really hot so don't touch it right away. I let it sit for 10-15 minutes.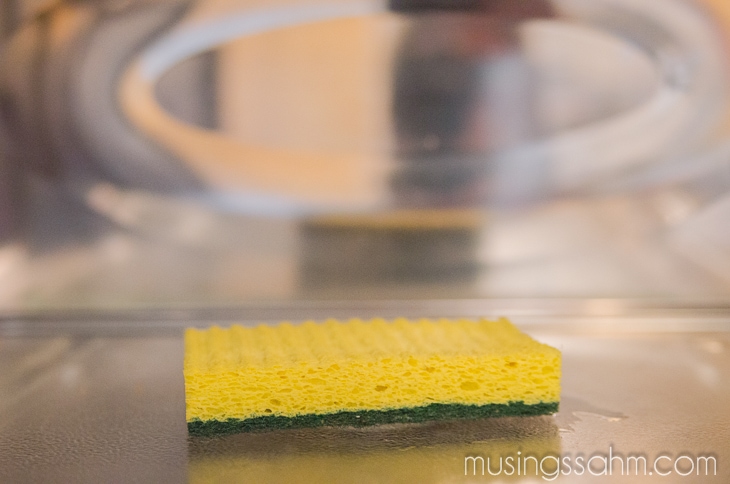 Of course, it goes without saying that you'll still need to replace your sponge regularly, especially when it starts falling apart or looking gross or smelling bad. I usually replace my sponge once a month.
I sanitize my kitchen sponge every morning after finishing the breakfast dishes. It's nice knowing that a simple trick can make such a difference in cutting down on germs in my kitchen.
Sources: USDA, Web MD