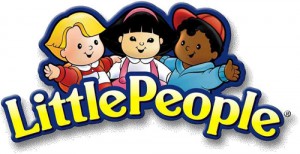 Fisher Price is a favorite name in my house; from their classic toys to their Little People sets and everything in between, they're a name that can be trusted to provide lots of fun. We have many Fisher Price toys that have made the rounds through all the children, starting with Nathan and now Luke is beginning to play with them. Especially the Little People sets; they are so cute and sturdy and there is so much fun to be had!
When I looked through the fall Fisher Price catalog, I knew I wanted to get the Little People Zoo Talkers Animal Sounds Zoo for my two year old, Joshua. He loves animals and he is at the perfect age to play with a set like this. So I was thrilled when I was sent the playset to review!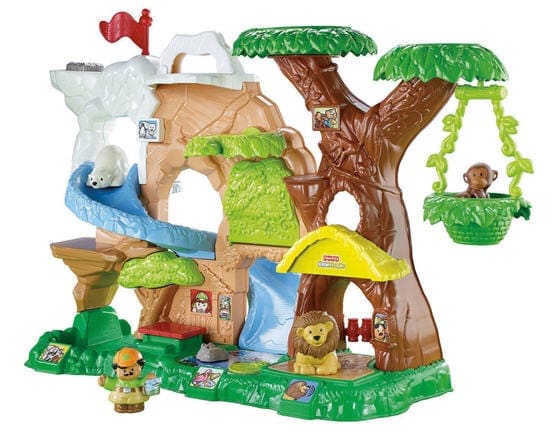 The Little People Zoo Talkers Animal Sounds is an interactive playset that encourages children with imaginative play and recognizing animals and their sounds. It comes with a cute lion, polar bear, gorilla, and a zookeeper figure. There are four main parts to the zoo; the grasslands, arctic, water, and the jungle. The grasslands have a cave and a "pass through" area for the animals to come and go. The arctic has a squeaky-button nest, and a fun waterfall/slide that goes into the water play area below. Once there, kids can press the lilypad to hear fun sounds and see the hippo open and close his mouth. The jungle section has a tree top perch that spins around with a clicking sound and a fun swing for the gorilla to hang out. One of the neat aspects of this playset is the button on the hut; just put any of the animals on this button, push down, and you'll hear the name of the animal and the sound that animal makes.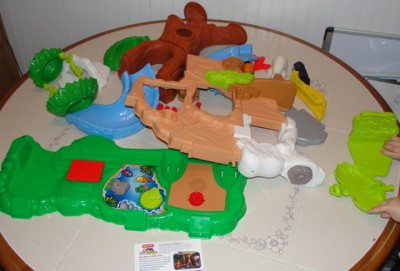 When we received the box, all the kids, from my 8 year old down to the baby, were excited and crowded around. Joshua was thrilled and laid claim to all 3 animals. I think it would be hard to say which one is his favorite because he is a big animal lover and loves them all! Which made this set that much more perfect for him!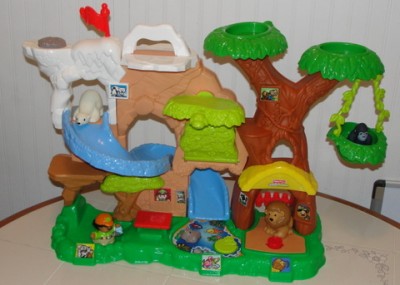 The Little People figures are fantastic. They are durable, easy to wipe down and clean, and are cute! We have many Little People sets and those figures have been through a lot and are still going strong. Joshua carries his new animals all over with him; he even brought them along during his nap one day!
Our favorite two sections are the waterfall slide and the hanging swing. Joshua loves to put the gorilla in the swing to play and both polar bear and lion take regular slides down the waterfall. He also loves to push the lilypad button; the sounds and the hippo always make him laugh. He hasn't quite figured out how to put the animals on the hut peg to listen to their names and sounds yet, but I think after I show him a few more times he will figure it out.
This zoo playset requires 3 "AA" batteries to run (not included, so make sure you have some on hand!) and I appreciate that there is an off button on the bottom of the set. It's a perfect spot because it's not right in the open for the kids to see and on the occasion I've wanted to turn this off, Joshua hasn't been able to figure out how to turn it back on. Good thinking, Fisher Price!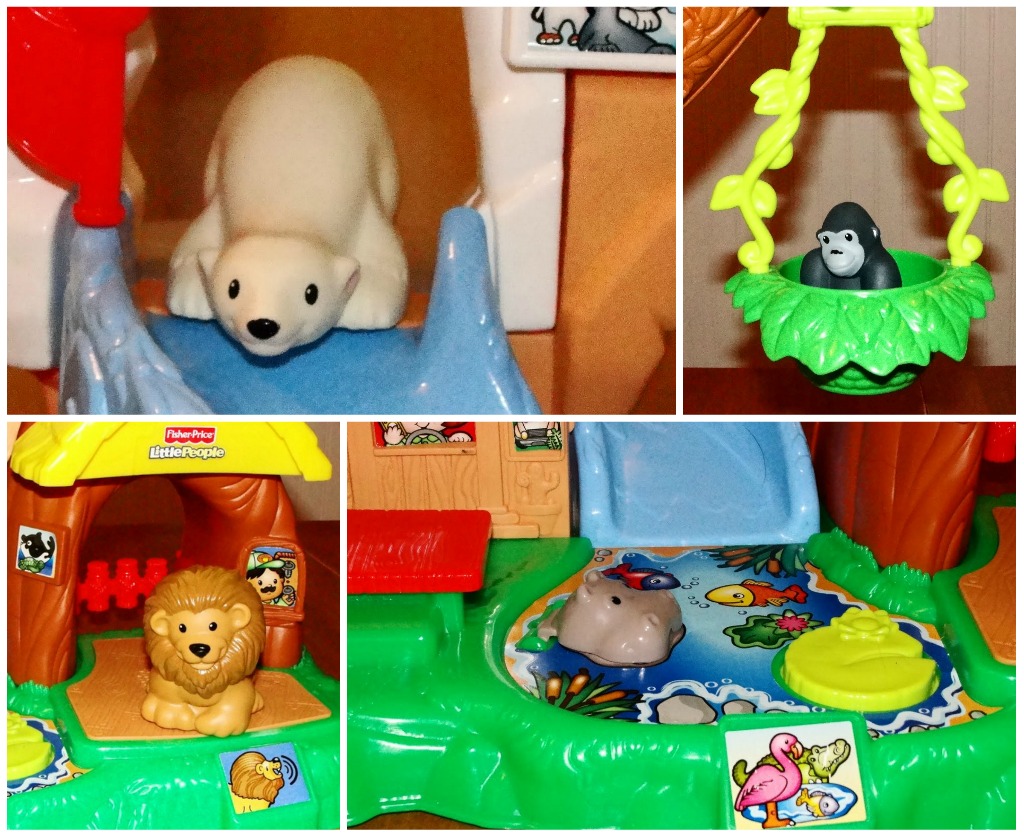 Even my 10 month old Luke has enjoyed playing with this set. While the recommended age is 1.5 -5 years old, and he is a little young, there are no small pieces that he could choke on and he loves to pick up the animals. I wouldn't say this is a really educational set, but for me, I don't buy toys like this because they're educational; I get them because they're fun! And my children have had a blast playing with their new Fisher Price zoo and I know there are many more hours of fun to come.

The Little People Zoo Talkers Animal Sounds Zoo is a great gift for the toddler or preschooler on your list!
You can purchase it at retail stores everywhere and at Amazon.com.
Disclaimer: Thank you to Fisher Price for the free product I was sent to review. I received no monetary compensation and my opinions are my own and were not influenced by the sponsor.