You know those rainy days when your kids are bored and driving you just a tad crazy? Especially the toddler/preschool age because it's not as simple as threatening them with chores if they don't find something to do.
You may read them a story and try to interest them in a toy. But they're still bored and following you everywhere. And you have laundry. Or dinner. Or writing. Or blogging. Or whatever work you need to do. And as much as you'd love to be creative mom and do some super awesome activity like finger painting or homemade playdough, you simply don't have the time. But maybe you don't want to turn the tv on (again) either.
I've had more days like that than I can count. Just last week, the weather was yucky and my four year old, Luke, was tired of all the usual toys and activities. And I had to turn the tv off. But I had an idea. We went to the store and bought a couple rolls of masking tape.
At home, I started making a simple masking tape road on the living room floor.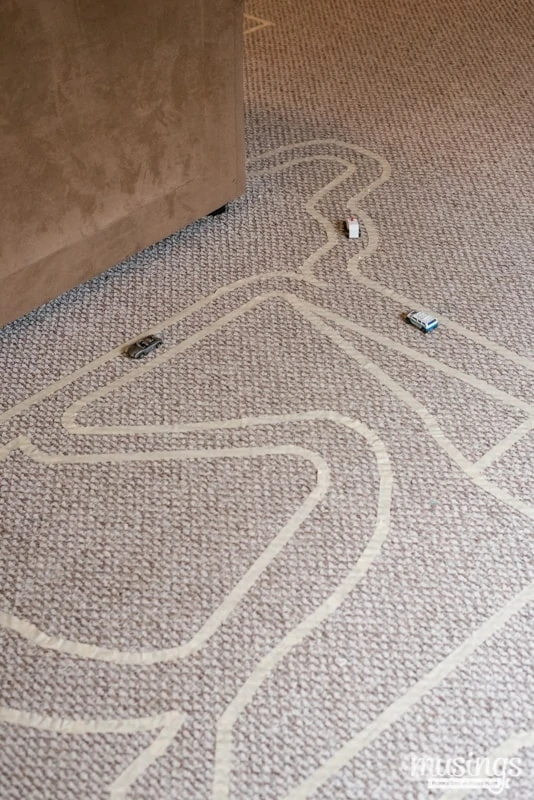 Supplies:
1-2 rolls thin masking tape
scissors (optional)
Luke figured out what we were doing very quickly and he came up with his own ideas, like a "BIG racetrack."
Apparently the one I made (see below) wasn't quite up to his grandeur idea so he was a little upset with me. But then we made more roads and he quickly forgot.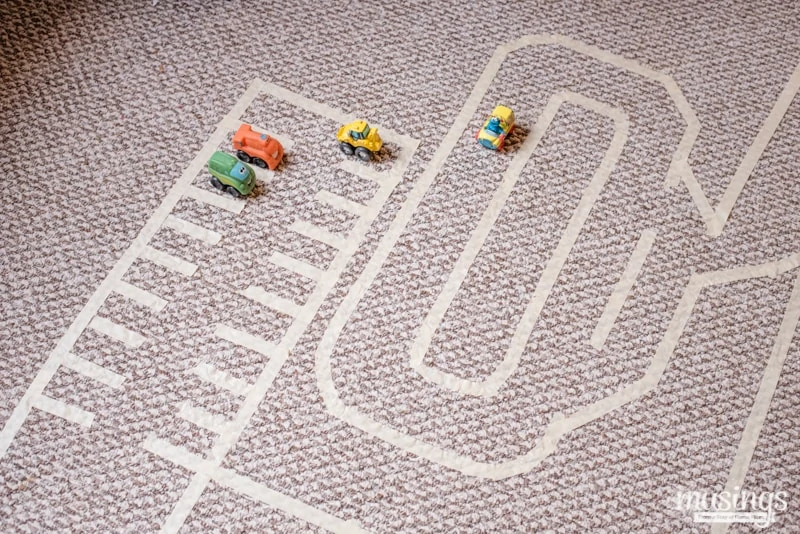 He also wanted "x's" which I discovered meant intersections.
(That's my five-year-old, Joshua, here):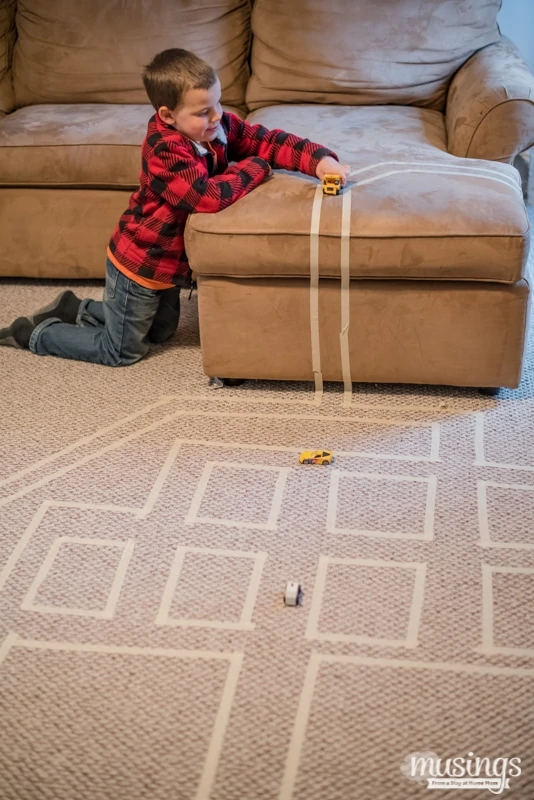 You can make a small intersection and a couple roads in a few quick minutes or get the whole family involved with a big city. You can even integrate other toys, like a garage, store, etc. Or make your own out of boxes or other things.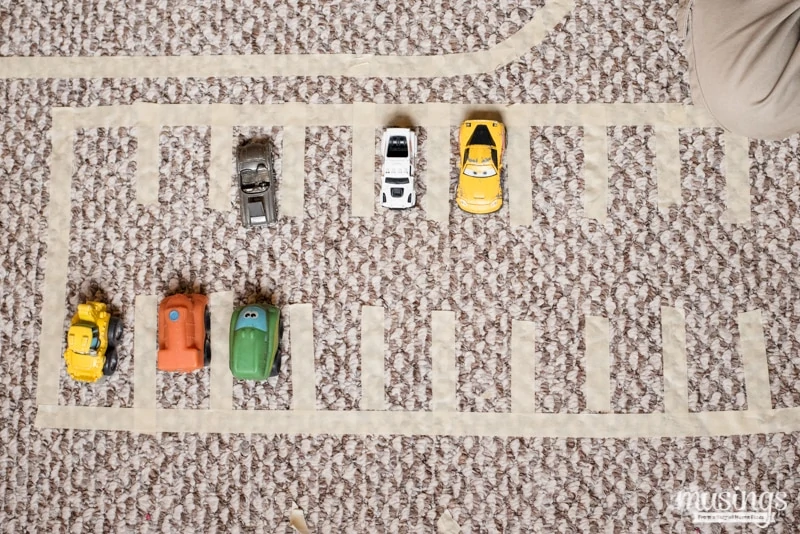 One quick tip: I don't recommend putting masking tape down on wood floors as it might get too sticky and damage the wood or just be difficult to get off. But that doesn't mean you can't make a tape road. I'd try painter's tape for wood floors – it's much gentler and easier to take off later.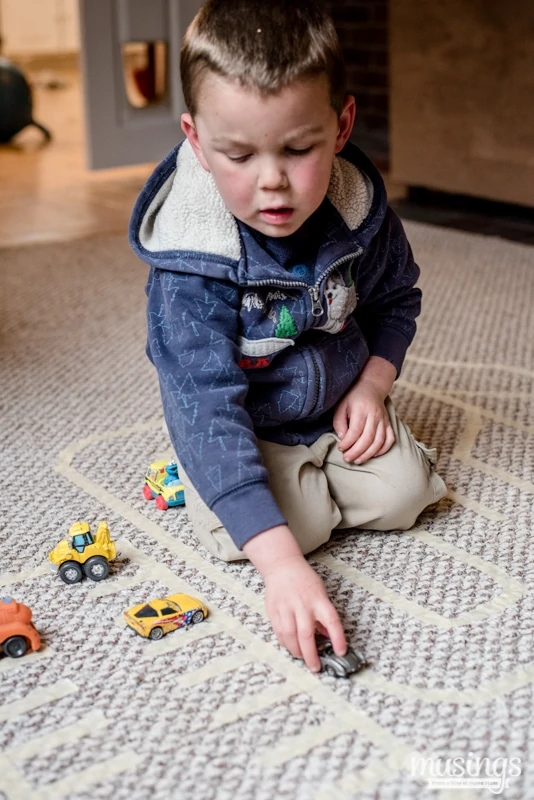 This simple masking tape road is a such a fun activity for kids – both small and big.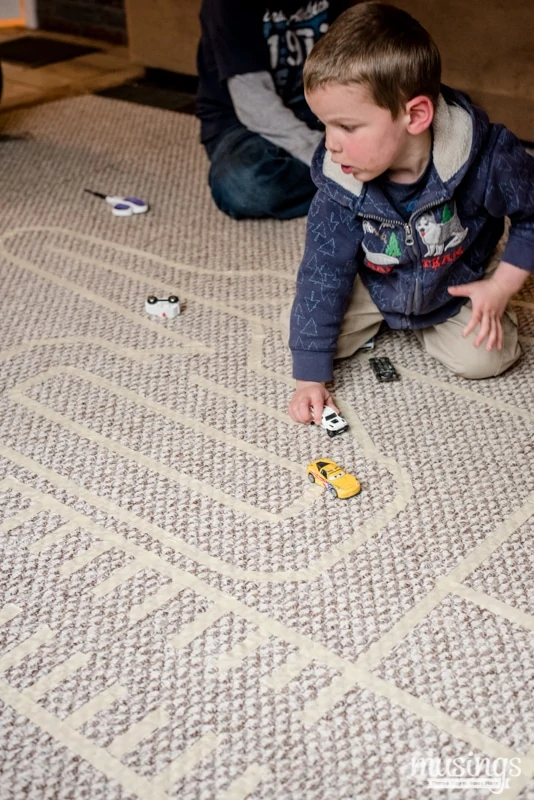 Let me share a secret: My 12 year old came home from school and quickly got involved in making the road bigger and more elaborate. He made hills and plenty of "x" intersections that Luke wanted. See him in the background?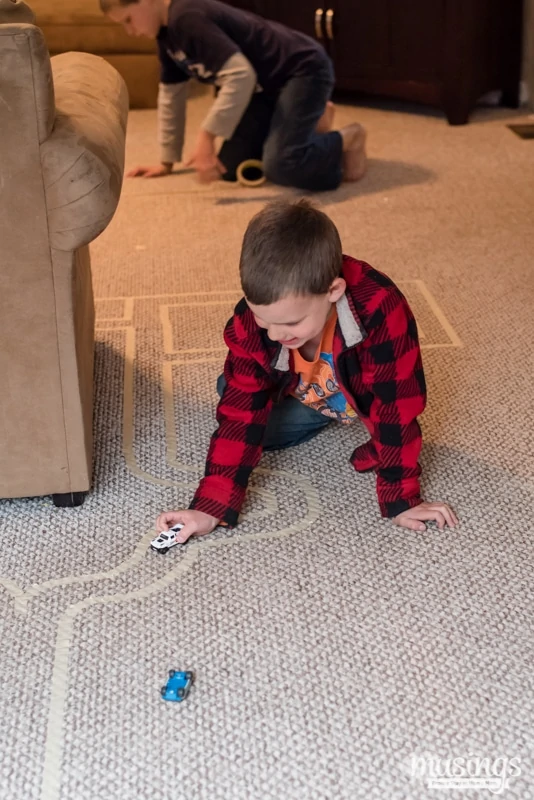 That's not to say that all big kids will want to get involved, but they just might! My 8 and 5 year olds had fun helping too and then of course trying out the roads.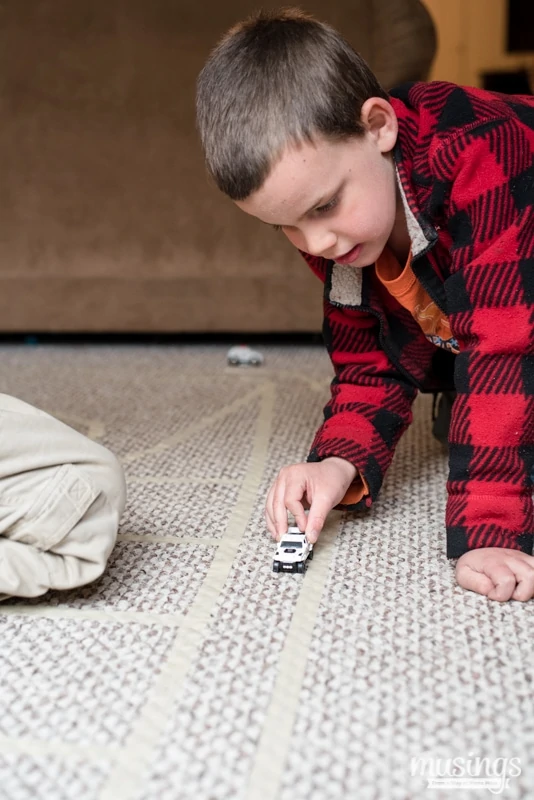 Our masking tape road turned into not just a simple preschool activity, but an activity ALL my kids enjoyed. Sure, there was a little squabbling here and there over who put a road in a certain place or my two little boys arguing over who could play with a certain car, but overall they played nicely for HOURS.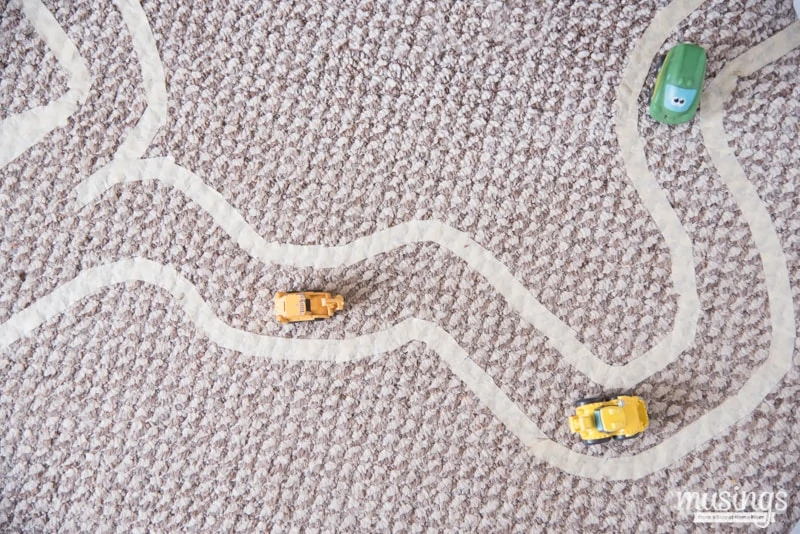 Not too shabby for a boring ol' roll of masking tape, huh?

Have you checked out these activities for kids?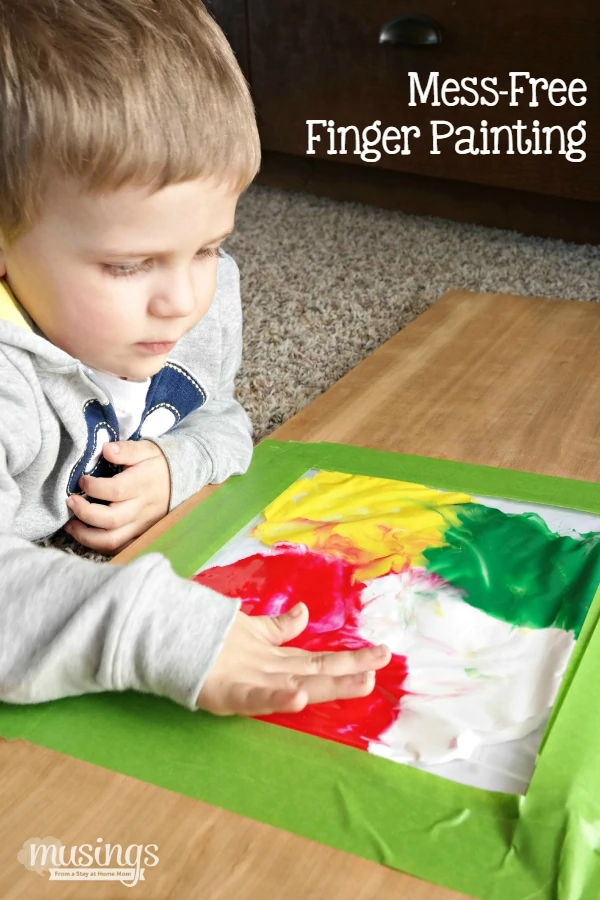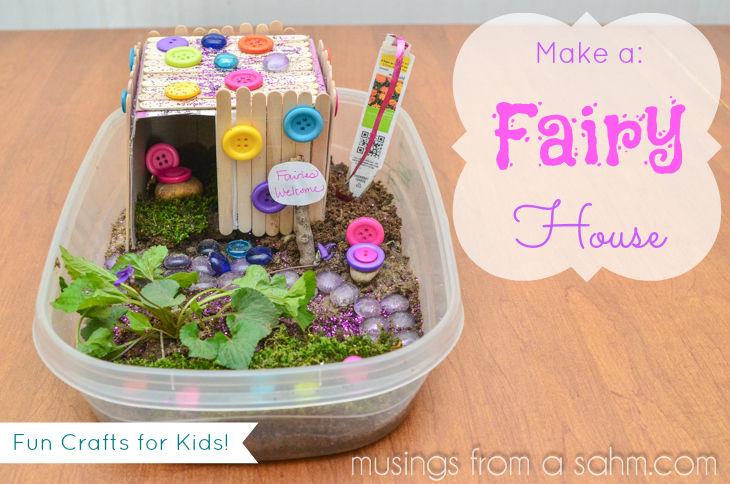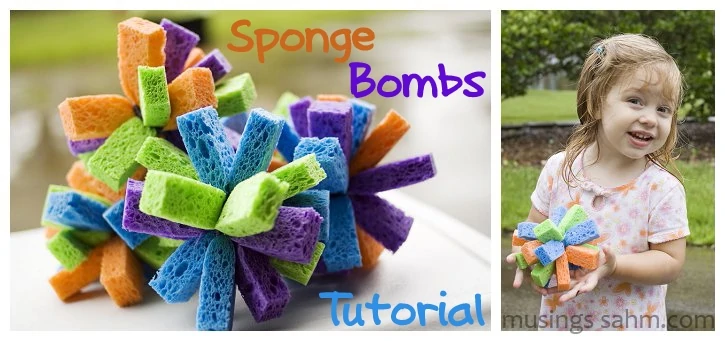 Follow Musings from a Stay At Home Mom's board Activities for Kids on Pinterest.