The big day was years ago. You loved your day, everything about it, especially your beautiful wedding dress. Of course there was your man too! But the day is long over and your beautiful wedding dress has been in storage ever since. What do you do with your old wedding dress?
This was a question I asked myself last summer. My husband and I were married in the spring of 2002, so it's been 13 years. I loved my dress back then, but now I can't believe I picked that style! It's so not me!! But anyways, my dress has sat stuffed in a large tote bin in the attic ever since.
Last summer, I was on a huge organizing and decluttering phase, after reading Marie Kondo's The Life Changing Magic of Tidying Up
, when I came across my old wedding dress. While it held many fond memories, I certainly wasn't going to wear it again (though I was pleased to see I could still fit into it!) It also wasn't a dress I'd see passing down to my daughter. Because I want her to be able to pick
her
own dress, not feel guilty because she doesn't want to wear
Mom's
old dress.
As sentimental as it was for me, it wasn't worth keeping my old wedding dress shoved in the attic for more years and I decided it was time to get rid of it.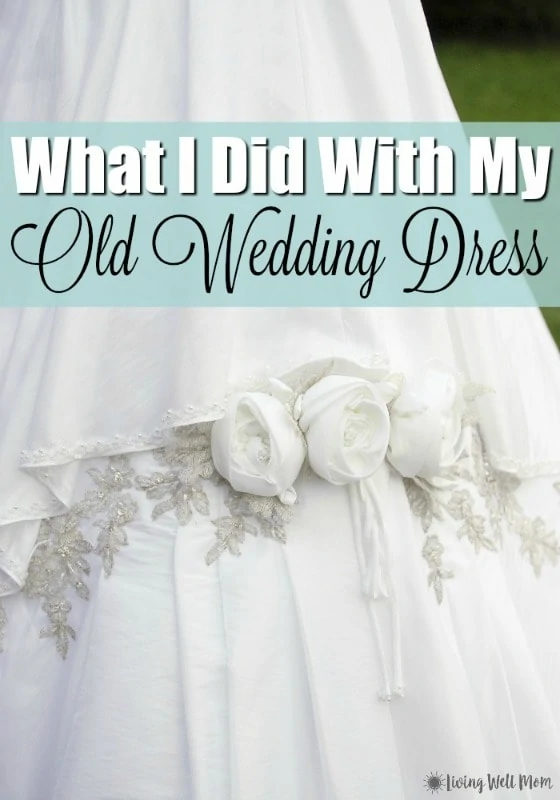 I looked at donating my dress to one of those online wedding dress donation sites, but they understandably required that dresses be no older than 5-10 years. (Mine was 13.) There were no local options either.
Of course I could shove my dress into a trash bag and drop it into a donation bin, but I didn't love the idea of my dress being picked over in an old thrift shop.
And I still wanted to do something special with my wedding dress, because after all, the day I married my wonderful husband was a very special day.
But what?
I ended up doing two things.
I let my (then) 8-year-old daughter wear my wedding dress and play around while I took a few photos of her.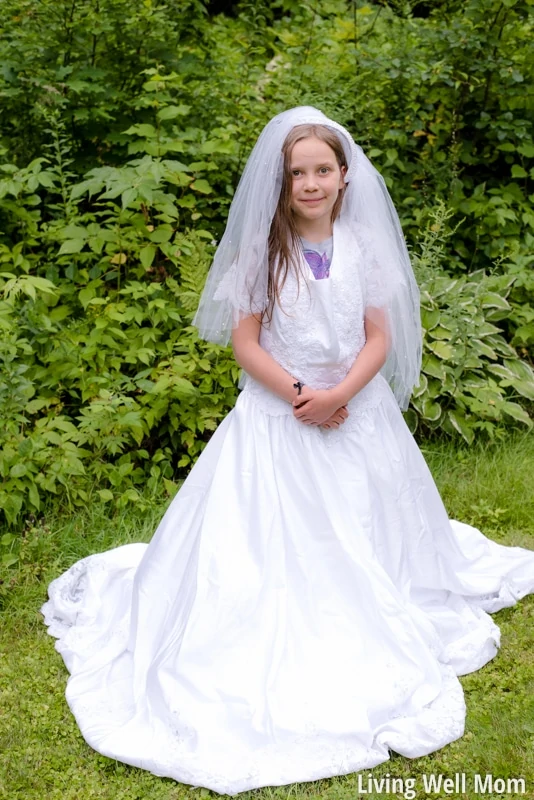 Emily was thrilled to try on Mom's wedding gown and I loved capturing some special memories of my little girl wearing it.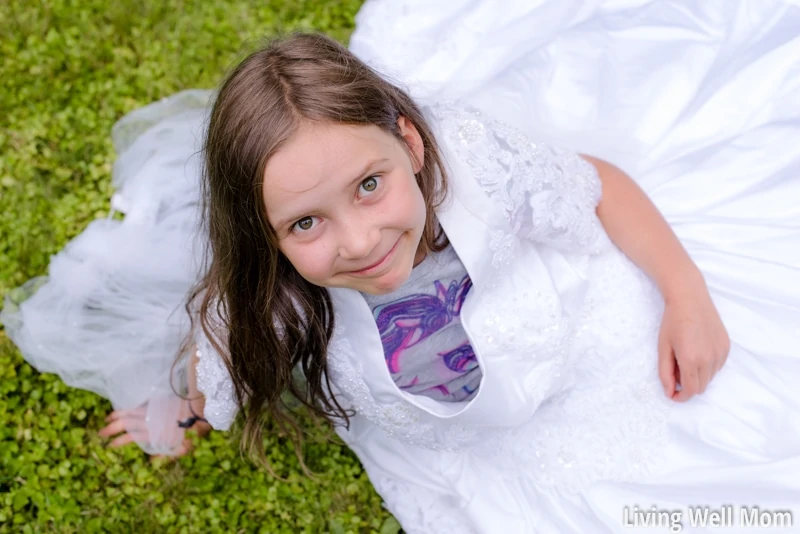 While she won't wear my dress on her wedding day one day, wouldn't it be neat to show these pictures of her wearing it when she was young? How special!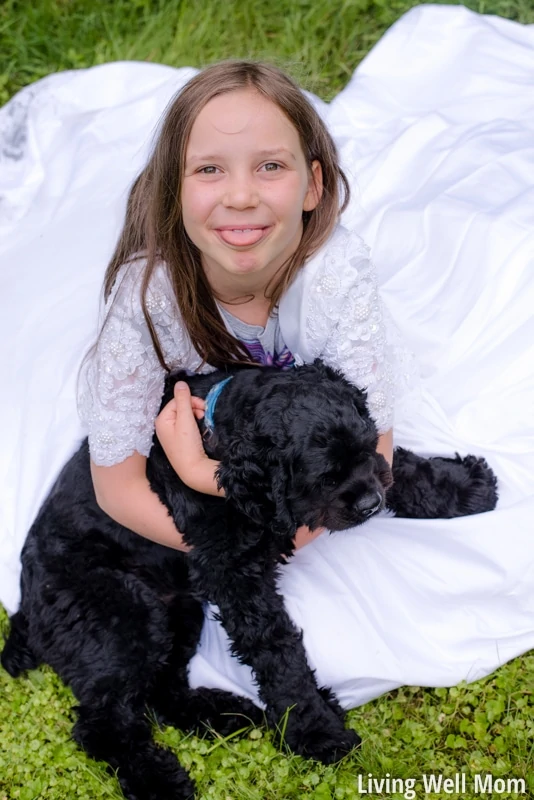 I still wanted to keep a small piece of my old wedding dress somehow. That's how I found someone on Etsy who would take a scrap of wedding dress and turn it into a beautiful necklace.
Updated: Because so many of you have asked, here is the link to the necklace I purchased from Etsy (this is my affiliate link – if you make a purchase your cost is the same and I will earn a small commission.) Yes, it's still available as of Nov 2019! Wedding Dress Lace Locket Necklace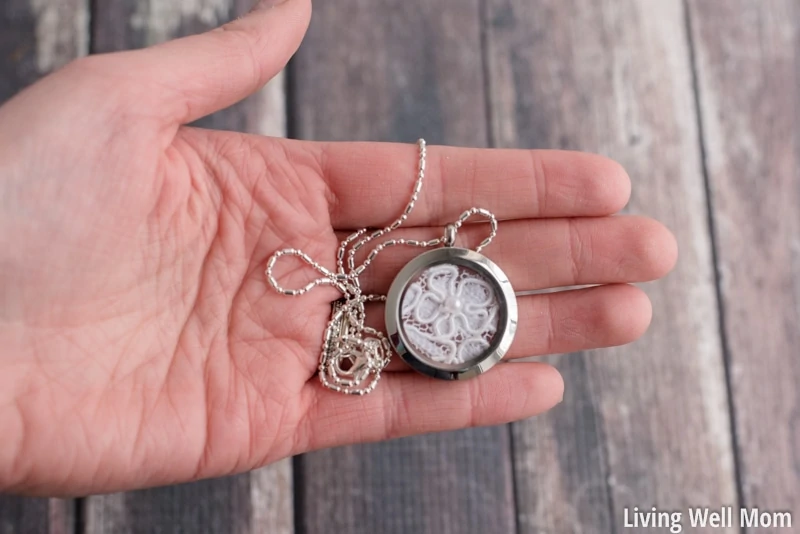 I plan to give this pretty necklace to Emily one day. Maybe she'll wear it on her wedding day or maybe she won't. Either way, I love having a piece of my wedding dress saved like this!
I threw away the rest of my dress since I had to cut a few holes in it for the locket, but I was okay with that.
I love what I did with my wedding dress; it's so much more meaningful than saving the full dress and taking up space in my attic!
If you're not sure what to do with your wedding dress, I hope this helps inspire you with some fun ideas!