My girls love anything with rainbows. They can't get enough of all the bright, cheerful colors. So we decided to make a colorful twist on the fun Pokeball Mason Jar Piggy Banks and my girls had a blast helping design and make this rainbow mason jar piggy bank.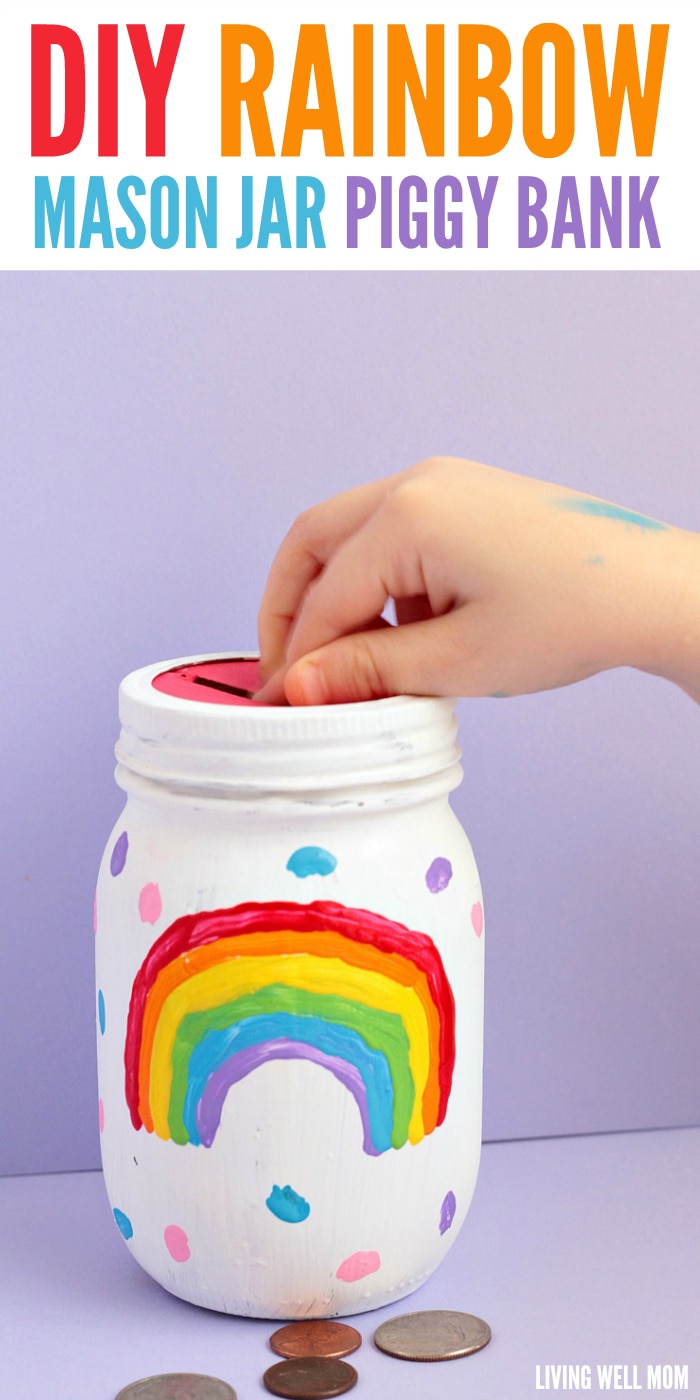 Beyond the fact that my girls love the colors, we chose a rainbow for our mason jar piggy bank because it is easy enough for kids to paint themselves, which means they could just about do this project alone!
What you'll need to make a Rainbow Mason Jar Piggy Bank: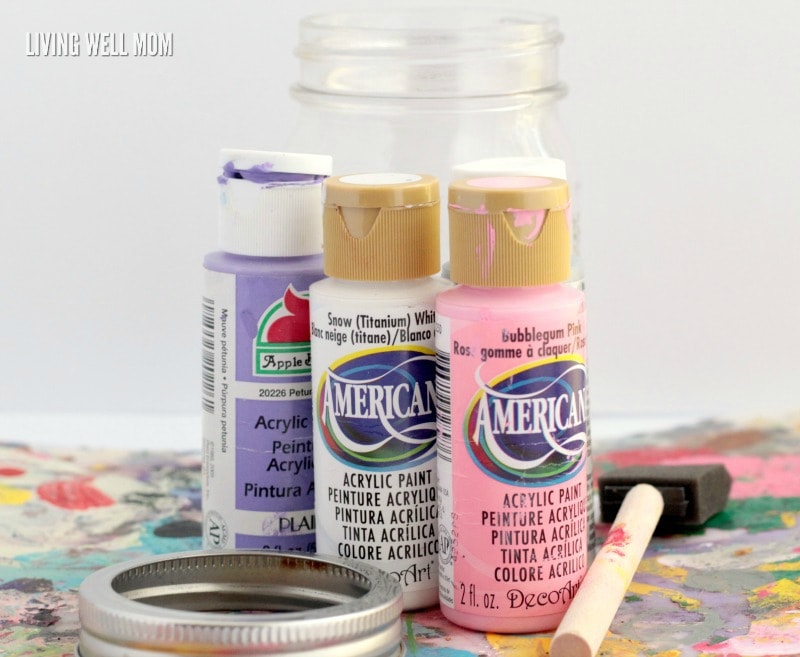 First, my kids painted the entire jar and lid white. We took out the metal center piece from the jar. We let each coat of paint dry before adding another. If you don't let the paint dry completely, then it will start peeling as you add the new layer of paint.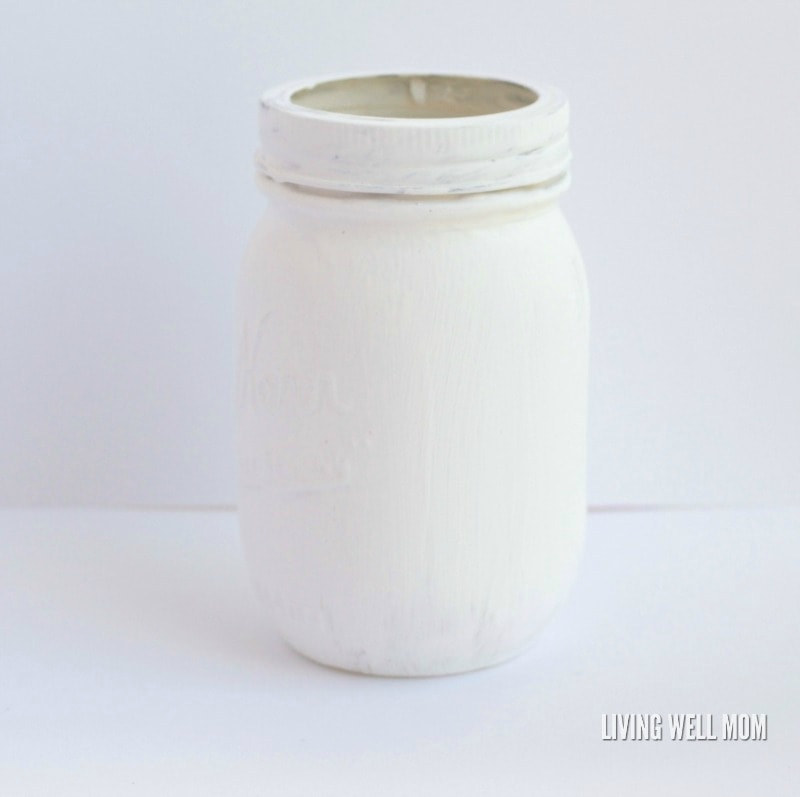 When the white paint is fully dry (it takes about an hour), then let your kids paint on a rainbow.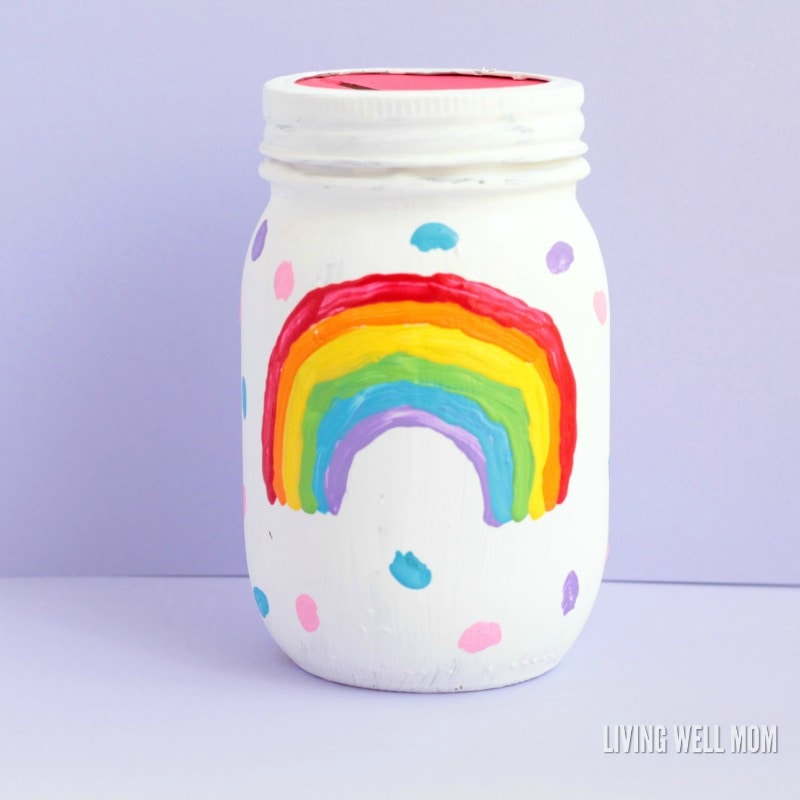 When the rainbow dried, my girls added fun dots to brighten up the rest of the jar.
We cut a circle of red paper the same size as the center piece of the mason jar. I cut a slot in the middle.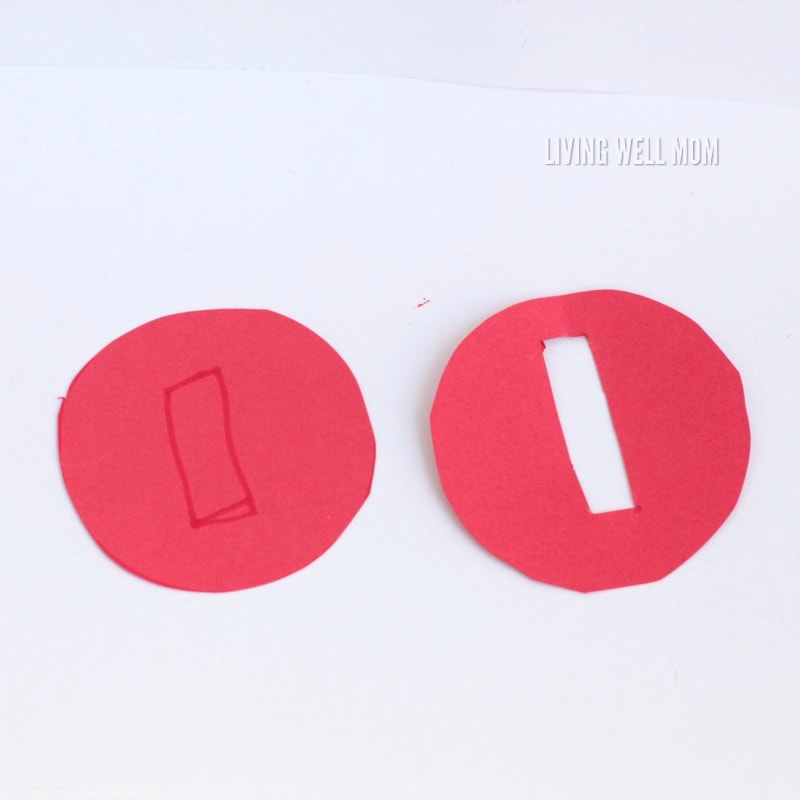 If you laminate this paper circle, it will become much sturdier and won't tear when the kids put in their coins. If you have active kids like I do, I highly recommend laminating the center piece.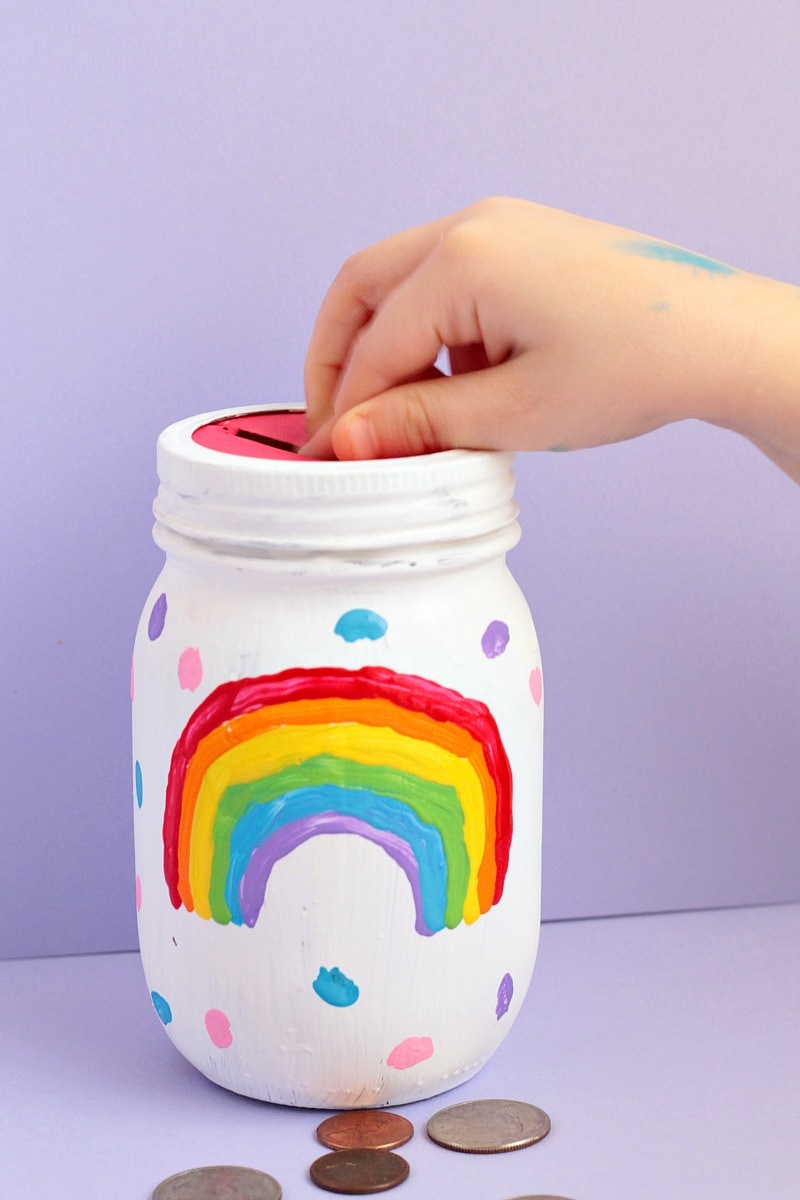 We applied a coat of Mod Podge to protect the jar from damage and knicks.
Let the Mod Podge dry for 24 hours before allowing your kids to use their new Rainbow Mason Jar Piggy Bank!

My daughter loves her new piggy bank and has been excitedly collecting money to save. It's always great when you can encourage kids to save money and this mason jar piggy bank is definitely a fun, easy way to do so!