It seems like every year, there's more and more added to holiday to-do lists. However, even the good things can add up and become too much.
The holiday season is supposed to be about giving, spending time with loved ones, and celebrating what the holidays mean for your family. Instead, we often become stuck with so much to do, we don't enjoy the "most wonderful time of the year."
More than one Christmas morning, I've woken up sick because I overdid it on many levels and didn't take care of myself. This year, I'm challenging myself and you to do less. It's time for us to say "no" more often and say "yes" to the things that really matter.
Here's a few things to consider:
12 Things to Say "No" to This Holiday Season:
1. Say "no" to the perfect family photo and Christmas cards.
Have you fought with your children to get that coveted smiling family photo, while the experience was anything but happy?
That's not all.
You have to choose the best photo, select and purchase your Christmas cards (ouch they're expensive!), address, and mail them. By the time you've finished, you're exhausted and might even feel guilty because they're late! When you consider that most people can see pictures of your family anytime online now, is it really worth it?
After one particularly not-worth-it-year with Christmas cards, I quit. It's been wonderful to not have that task list hanging over my head this time of year!
A few batches of Christmas cookies are fun, but what happens when you're baking dozens upon dozens? You might have a reputation for delicious holiday baking and don't want to disappoint, but when it comes before important things like spending time with your children or your own rest, it's too much.
(I say this from personal experience; for years, I've baked so many Christmas cookies, I've run out of places to store them!)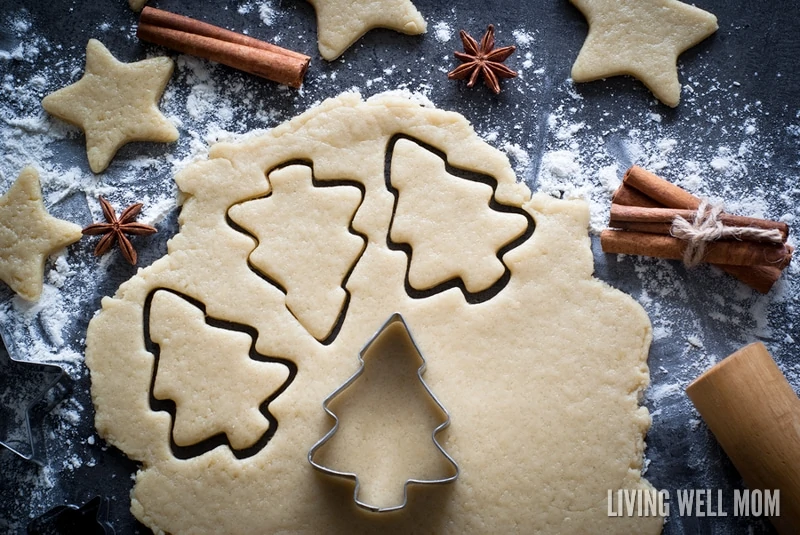 3. Say "no" to perfect decorations.
Don't have the time or money to deck out your house, but feel guilty because "everyone else" is?
Christmas decorating can be fun, but it can also be time consuming and expensive. Have you looked at the price of those giant blow-up lawn decorations? They're not cheap! If decorating isn't something you enjoy and can afford, just say "no" or at least keep it simple and reasonable.
4. Say "no" to diets in December.
Is it worth trying to lose weight during the holidays? Does anyone actually do it? Expecting to lose weight in December isn't realistic and is bound to bring on more stress and even depression when your efforts inevitably fail.
Don't overdo and yes, do make at effort with healthy choices, but allowing yourself a cookie or giving yourself a day off from calorie counting is okay. Stop feeling guilty and enjoy the holidays. January is when everyone diets for a reason.
5. Say "no" to "just one more" gift.
Consider using a Christmas gift list to track spending and what gifts you've purchased.
Consider cutting back your gift giving this year. Not only will this help your budget, but fewer things means less clutter and mess to organize later. Plus it's good for the kids to not be showered with a zillion toys each year; they'll learn to be thankful and actually enjoy for what they do receive!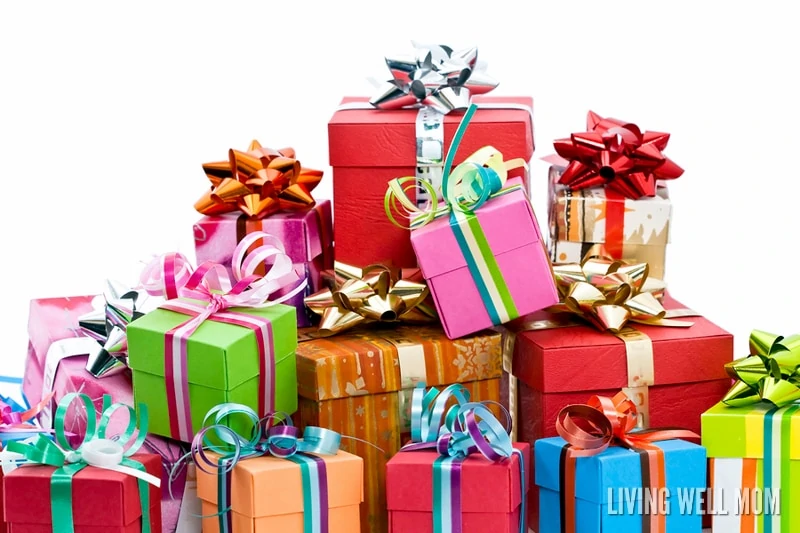 6. Say "no" to overspending.
Beyond gift giving, there's other ways we can be tempted to overspend during the holidays. It might be your grocery budget (too much baking anyone?) or those "Lightning Deals" that are so hard to resist. There's decorating and of course giving too.
Giving is one good thing to continue. My family has tried to give each year and we have never regretted spending that money. That being said, if you are overwhelmed because you feel obligated to continue giving to something or someone you've helped in past years and it's not realistic this year, it might be time to say "no" to that too and it's okay.
7. Say "no" to too many events on your calendar.
Even too many good things can turn ugly. If you have so many things scheduled, you have no time to enjoy with your family, it's time to start canceling.
Think about your reasons for saying "yes" (better yet, think before you say "yes.") Is this something you truly want to do? Do you feel obligated or worry that someone won't like you if you say "no."?
If there's an event on your calendar that fills you with dread, you definitely need to reconsider. While you can't get out of everything, like visiting a not-so-pleasant family member, you can still consider your options. Think about planning a shorter visit to make it more reasonable for everyone. Talk to your spouse and consider what you can change this year.
Do what is right for you and your family. If someone has a problem with it, that's on them, not you.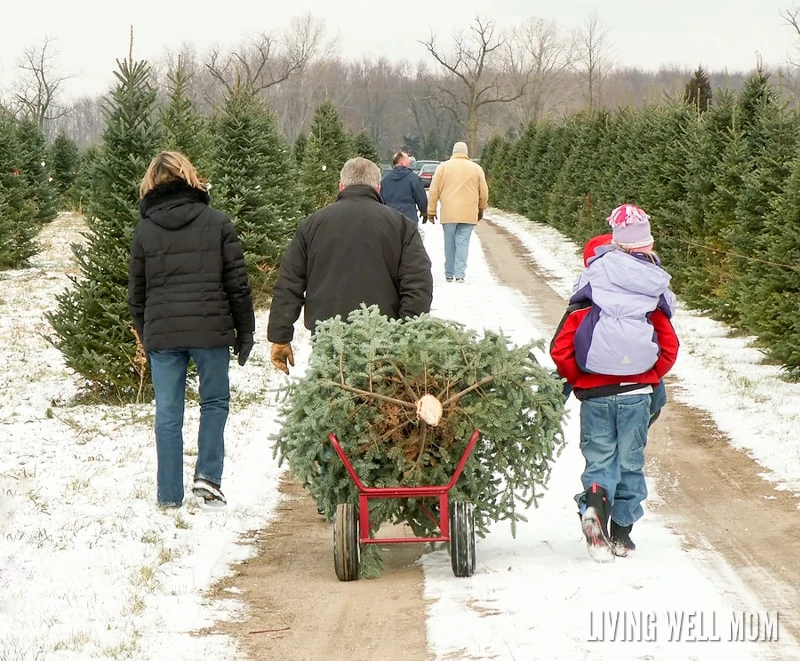 8. Say "no" to doing it all yourself.
As moms, we are usually the planners and doers for our families, so it's natural for much of the holiday preparation to fall on us.
This year, ask for help. Talk to your spouse. Get your kids to help with extra chores. Don't do it all yourself.
9. Say "no" to forgetting to spend quality time with your family.
Why is it so easy to put family time aside in favor of other things? We know it's important, yet we all do it.
When I'm busy, often the first thing to go is our family game night and date night with my husband. This year, I'm trying to be more intentional about spending more time with my family, not less.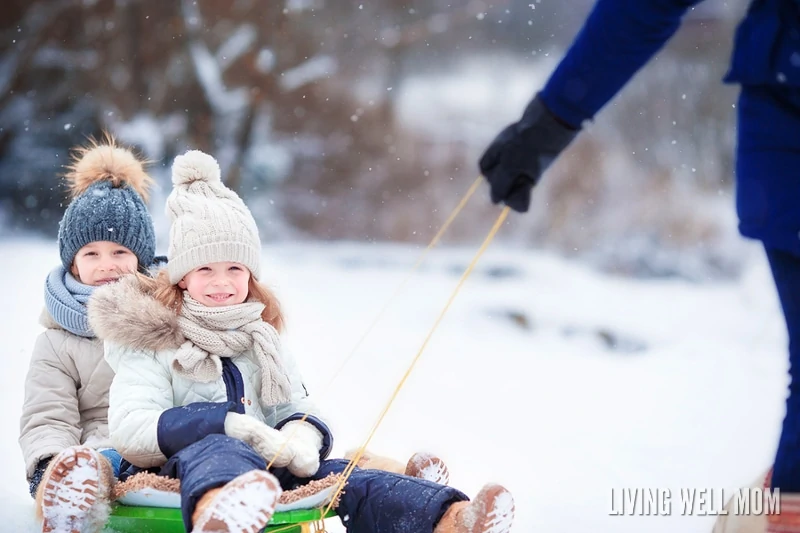 10. Say "no" to unrealistic expectations.
Remember what's important to you as you make plans. Those are your priorities. (You can download a free printable "Priorities" list here.)
If you prioritize your time, money, resources, health, family, etc. those are the things you're most likely to accomplish, meaning the rest of your to-do list will be less bothersome if you don't get to it.
Remember to give yourself a break and don't hold yourself to an impossible standard. No one gets everything done all the time.
11. Say "no" to not taking care of yourself this season.
You do so much every day, especially during the holidays. Don't forget to make taking care of yourself a priority too.
Self care doesn't have to be "one more" thing to do. Simple little things at home can really make a difference when you're intentional. Often it's a mindset of choosing to take care of yourself.
For many of us, serving home cooked meals is a priority. Sometimes we simply run out of time and it doesn't happen. We can feel guilty or we can accept that we're just human and it's okay to do "less".
Remember there's nothing wrong with cooking up a frozen pizza in your toaster oven or making Slow Cooker Chicken Tacos twice in a week because it's simple and your family loves it!
Consider choosing a small home appliance from BLACK+DECKER® to help make life easier at home. Simple and reliable, you can choose from BLACK+DECKER® slow cookers, BLACK+DECKER® toaster ovens, and BLACK+DECKER® rice cookers.
These small home appliances don't have 30 page manuals to read through before setting up; instead they're intuitive and simple to figure out.
I recently received a BLACK+DECKER® toaster oven and even after just a few uses, I absolutely love it, especially how convenient and simple it is.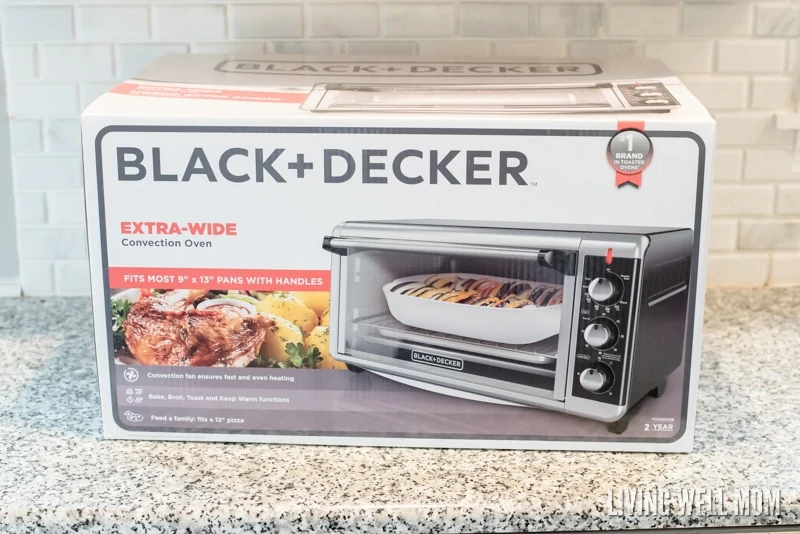 Because we don't have a microwave, I love how handy it is for reheating food! It can also be used for baking small batches of Christmas cookies (saving time and money compared to heating the big oven!) and defrosting frozen food. (I always forget to pull out frozen meat ahead of time) so this is a big bonus.
This BLACK+DECKER® toaster oven is also very wide – it can fit my large 9 x 13 " pan!
Instead of spending hours making homemade cinnamon rolls for Christmas morning, I can serve delicious freshly made cinnamon rolls from a can using my pretty new toaster oven in a fraction of the time!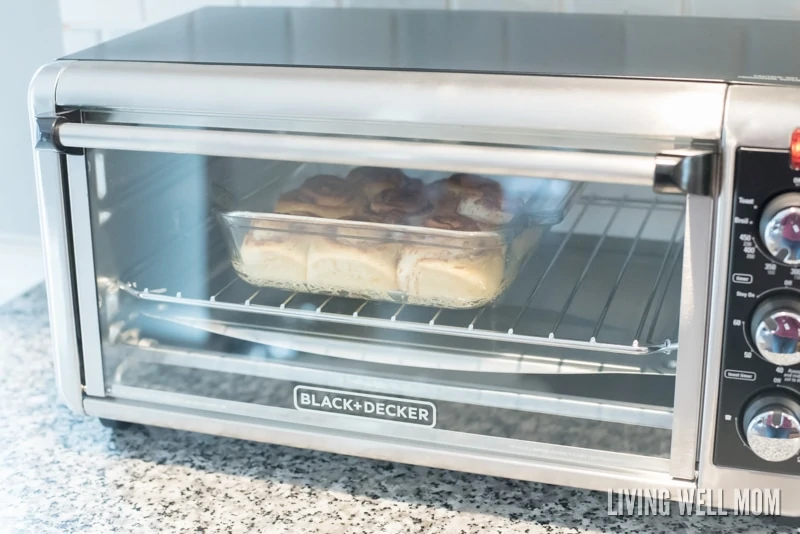 Some appliances have so many fancy options, you never use them all. I love that BLACK+DECKER® small home appliances have exactly what I need without all the fancy expensive options. And yes, they're affordable too!
12. Say "no" to expensive gifts.
While it can feel like gifts get more expensive every year, there are many options for useful nice gifts without breaking the budget. BLACK+DECKER® appliances make wonderful affordable Christmas presents for anyone who could use a boost in the kitchen!
My BLACK+DECKER® toaster oven looks very sleek and fancy without the fat price tag.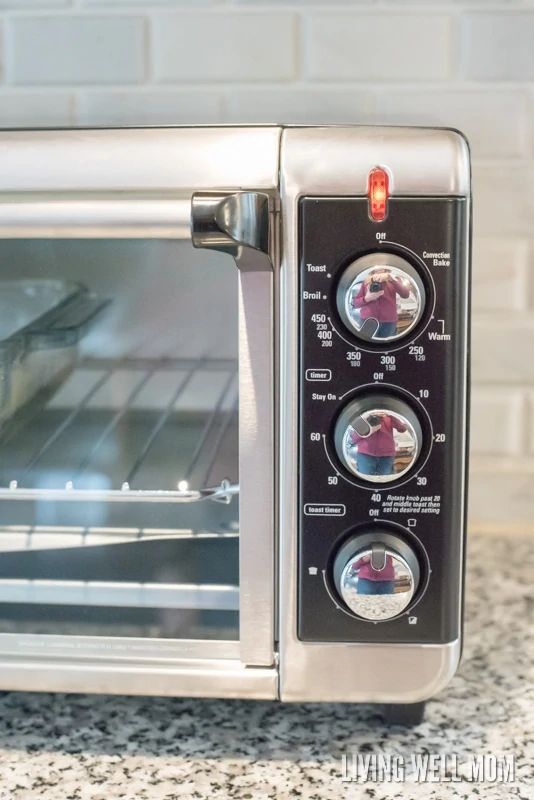 From bringing a dish to a Christmas potluck or heating up leftovers after a busy day, BLACK+DECKER® has a small appliance that can help. Choose from slow cookers, toaster ovens, or rice cookers or get all three!
Purchase BLACK+DECKER® toaster ovens here.
Whether one or all of these "say no" reminders resonates with you, I hope you will consider doing less this holiday season.
Don't allow yourself to be pulled in all those different directions. Give yourself a chance to maintain your sanity, choose simple options like BLACK+DECKER® appliances to help out at home, and have a wonderful holiday season with your friends and family!
This is a sponsored conversation written by me on behalf of BLACK+DECKER® . The opinions and text are all mine.